If you're on the hunt for a chair that can fulfil your outdoor seating needs, the attractive TUBA chair designed for Spanish brand Diabla is a good choice for any porch, terrace or a commercial setting. Designed by Samuel Wilkinson, TUBA is a lightweight stacking chair made from recyclable aluminum.
Space deficit in modern homes and stylish seating demand in hospitals and schools, has given birth to a new genre of versatile chairs capable of unlimited stacking possibilities to save time and space. TUBA chair that derives its name from the 19 tubular elements, used in creating the unique aesthetic, is one fine example.
The construction of the TUBA chair tends to separate this striking creation from other responsible alternatives to ubiquitous plastic stacking chairs. The chair is made from textured, powder-coated aluminum bars that are joined meticulously for clean, modern design. We are looking at 15 curved cross bars rounded at the ends (for safety) forming the backrest and the seat of the chair. Two support tubes run across in uniformity from one side to the other – over the seat – forming the legs of the chair.
Use of single material in construction ensures the TUBA chair's image is speckless. It has no evident welding joints, what is only noticeable are the joints in the leg junctions. The choice of material and flawless construction ensures the chair is durable and incredibly resilient in all weather conditions.
Also Read: Nomad Juno Chair Offers Cozy Nook For the Pooch
Since it is made to withstand the elements, the TUBA chair is rust-resistant, making it a worthwhile investment for any commercial or residential space. Designed with calmness and relaxation in mind, the conspicuously stylish TUBA chair – available in seven different color shades – is made lightweight for ease of storage: you can stack a set to keep it out of the way when not in use.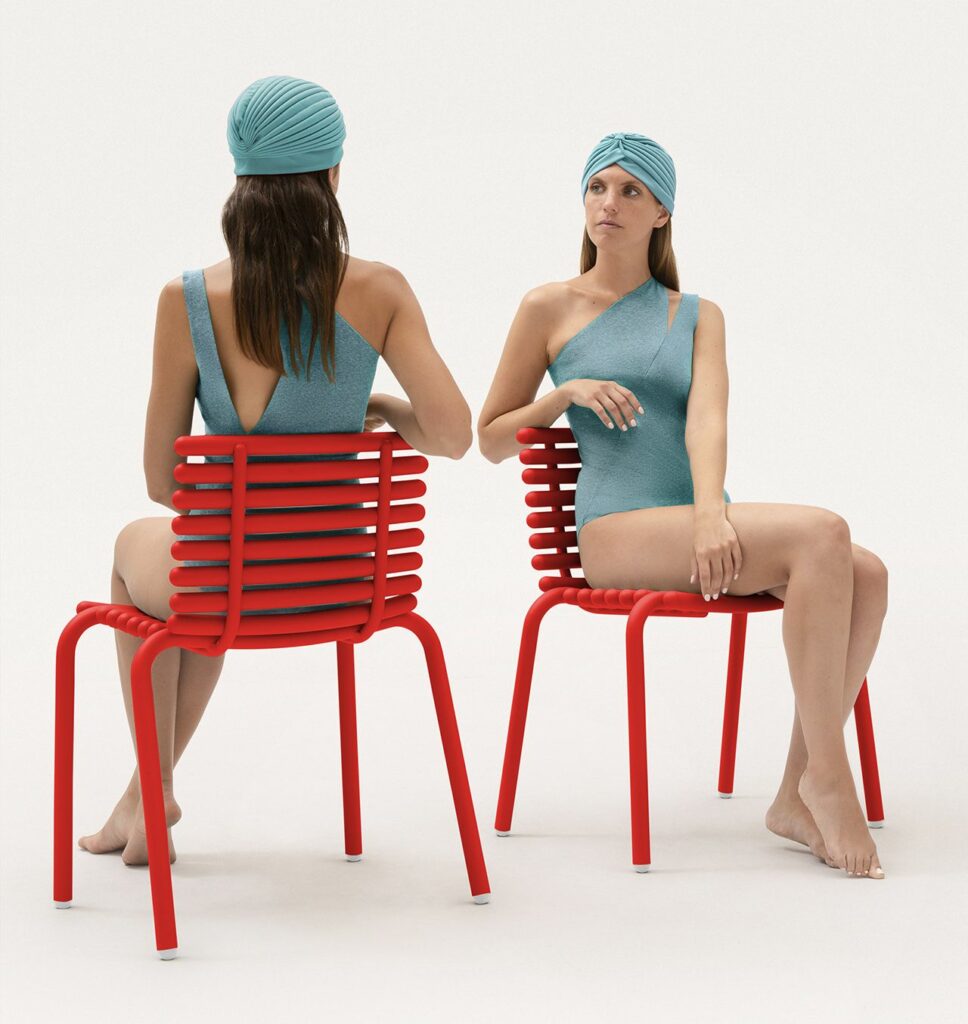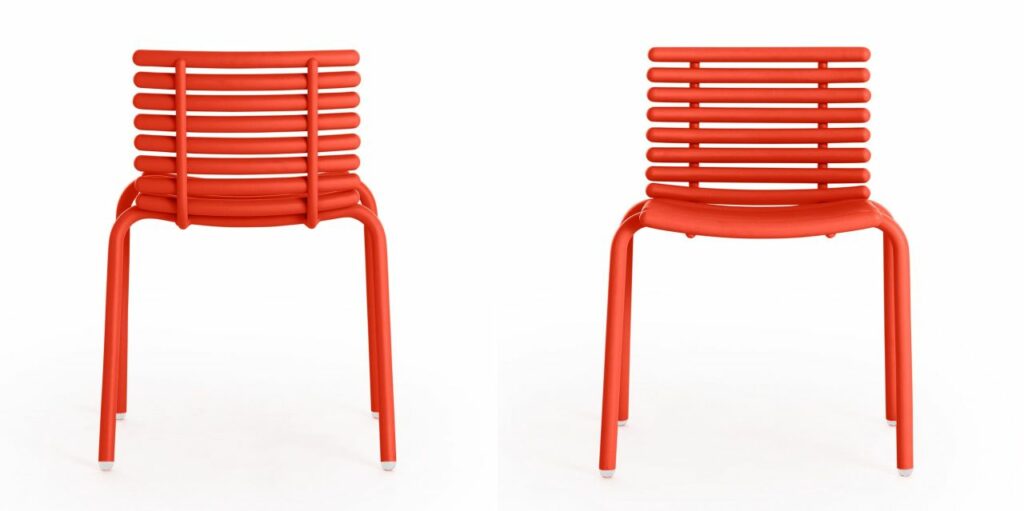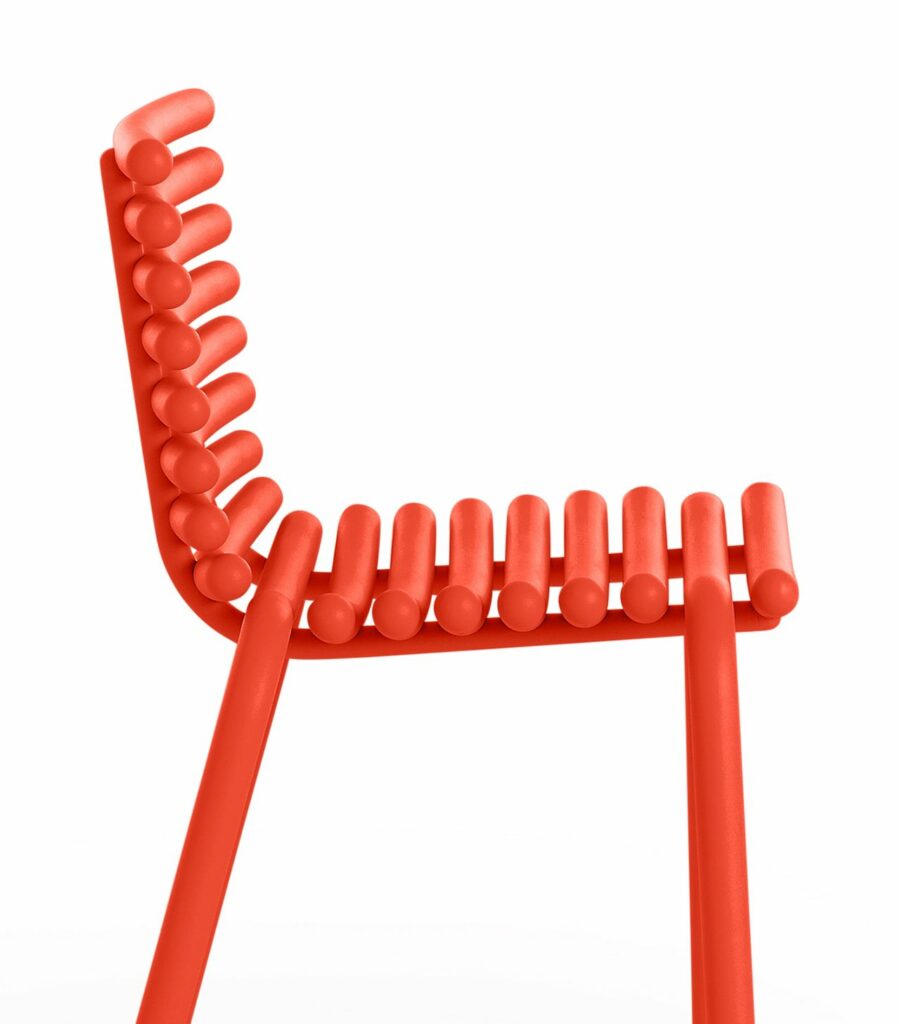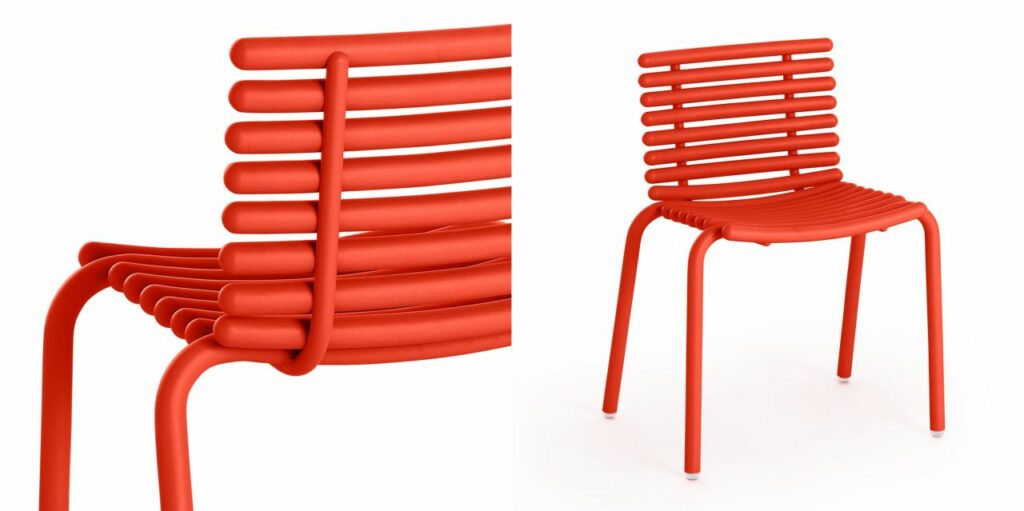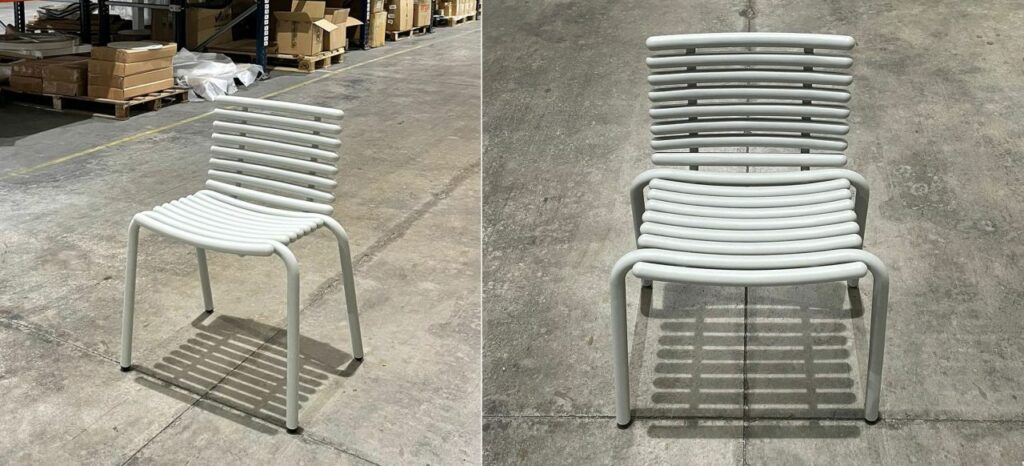 Via: Design Milk