Tulip is a flower that symbolizes sincerity and love, which inspired 'Pierre Cabrera' to create 'Tulip' lamps. He preferred 'HI-MACS' (Natural acrylic stone) as an ideal material for his project. He did so to create a warm and intimate atmosphere through soft and indirect lighting and HI-MACS delivered him both. It offers a sensitive and soft diffusion of light.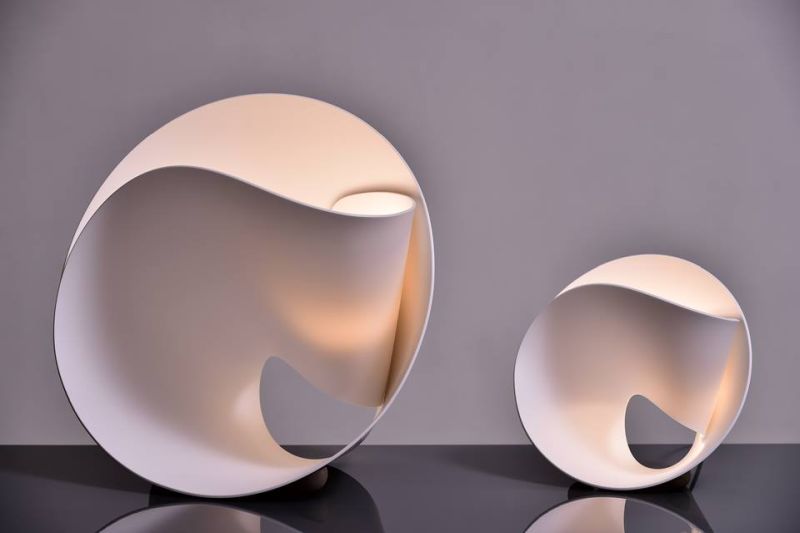 According to Pierre Cabrera:
HI-MACS is an inexhaustible source of inspiration. Thermoforming properties offer unlimited possibilities for spatial and sculptural transformation and multiple finishes. Essential assets to accompany me in my creative process.
Pierre started off his project by sketching his intended design on a piece of paper to perfectly balance all curves. Once the prototype was finished, Pierre Cabrera designed his own special tool so that he could entwine HI-MACS thermoformed ribbon to get a smooth, flowing sensual shapes.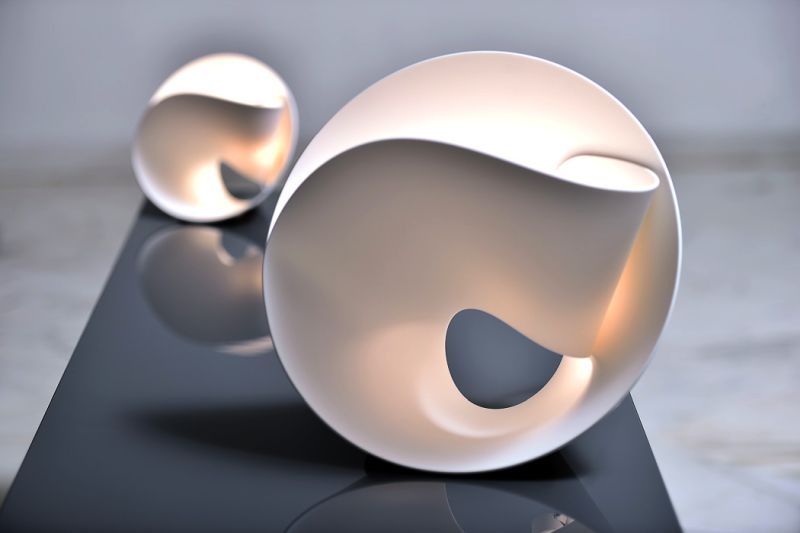 Each lamp is designed by a laser and is a perfect blend of creativity, craftsmanship and innovative materials. Tulip lamps come in different sizes: 'Tulip'20, 'Tulip'30, 'Tulip'40, 'Tulip'50 and 'Tulip'60.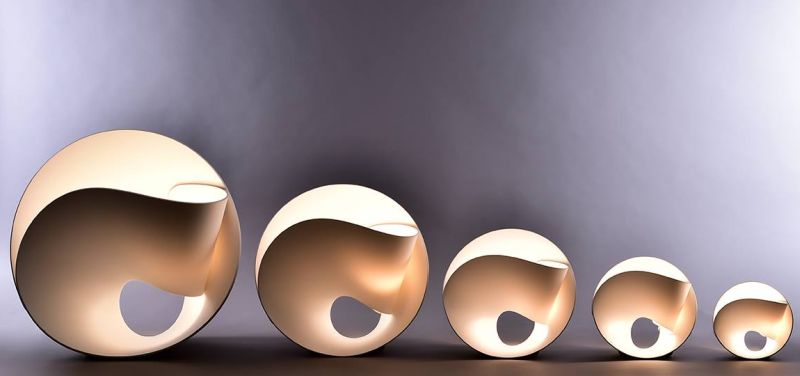 The last two models ('Tulip'50 and 'Tulip'60) are for large spaces and offer its users a high-tech lighting system with Bluetooth controlled switch and a dimmer that can also be controlled with a smartphone. It also includes dimming options that can be arranged according to the user's mood.