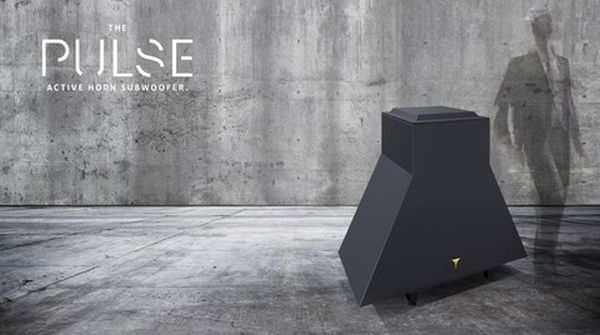 Yes; we as resilient earthlings have traversed yet another doomsday prophecy with grim determination and good faith. And what's more, there is a long string of parties coming our way, be it on Christmas Eve, Christmas day, Boxing day to all the way down to New Year's eve. In this regard, we all know that music and parties go like ham and cheese. So what better way to invigorate your festivities than mind numbing, wall splitting, soul touching tunes? The answer is none, and hence this is where the state-of-the-art Pulse sub-woofer comes into the picture. Brought to us from the house of Tune Audio, this boisterous contraption comes with a slew of features that caters to our carousals.
According to its creators, the Pulse is an active horn sub-woofer that is powered by a 100 watt embedded digital amplifier, which in turn has a maximum capacity of 130 decibels. On the other hand, the pretty large, 15-inch, 95 pound woofer (made from sturdy birch plywood) does allude to the sheer intensity of sound being generated by the robust device.
However, beyond the imposing visuals and the slightly pyramid shaped form, it is the core technology of the Pulse that interests us greatly. The creators say that the sub-woofer is specially designed 'to clearly reproduce the first octaves of the acoustic spectrum', and it does so without any obtrusion or limitation even in very large rooms. The aforementioned active horn also comes into play, as it is tuned to lower acoustic limits. So, as we reach the lower tones of any music, the horn provides that much need clarity and volume to the emanating sound.
Via: TuneAudio