Turato Architecture has designed the Gumno House, a single family hilltop house located on Croatia's Krk Island. The elegant luxury house is aptly named due to its structure that is built over existing "gumno" or stone plateau. As it is stacked upon an inclined hilltop, the house offers maximum views of surrounding rural land and seascape.
The exterior of the house is painted in contrasting white to form striking centerpiece in middle of lush green surroundings. There is a circular stone centerpiece in the ground, where the owner can gather outside with family or friends for chit-chatting under the open sky. On the other hand, interior is also kept minimal with huge glass windows to form natural interaction with outside environment.
Inside the house, there is a rustic wine cellar that doubles as a place for gatherings, a spacious living room and a large swimming pool with maximum views of the sea. Besides all that, four separate units each with its own sleeping area and terrace are also present, offering maximum luxury to the residents. This is definitely an extra-ordinary hilltop house with outstanding design and facilities available in rural area. Check out the images given below to have closer look at its design.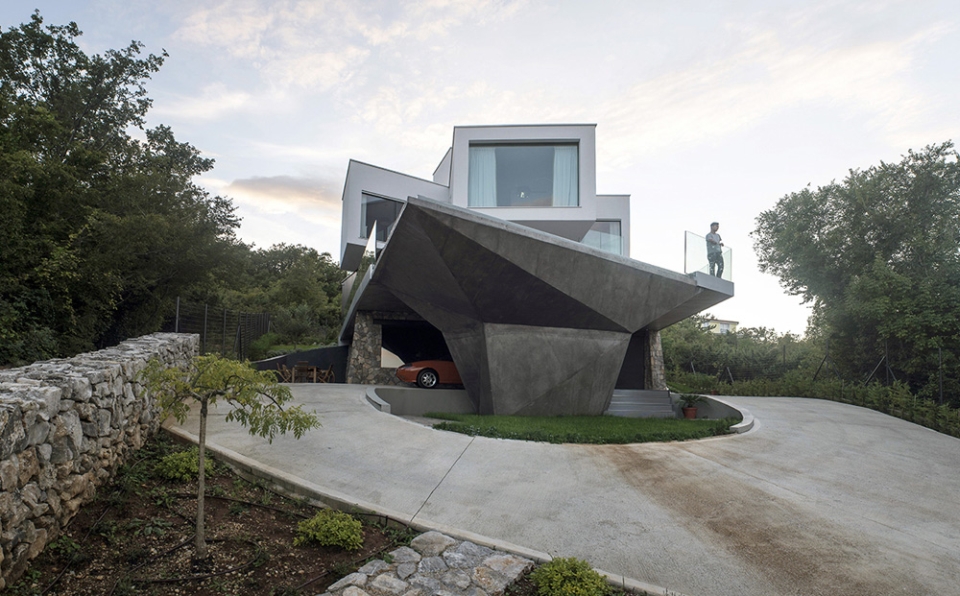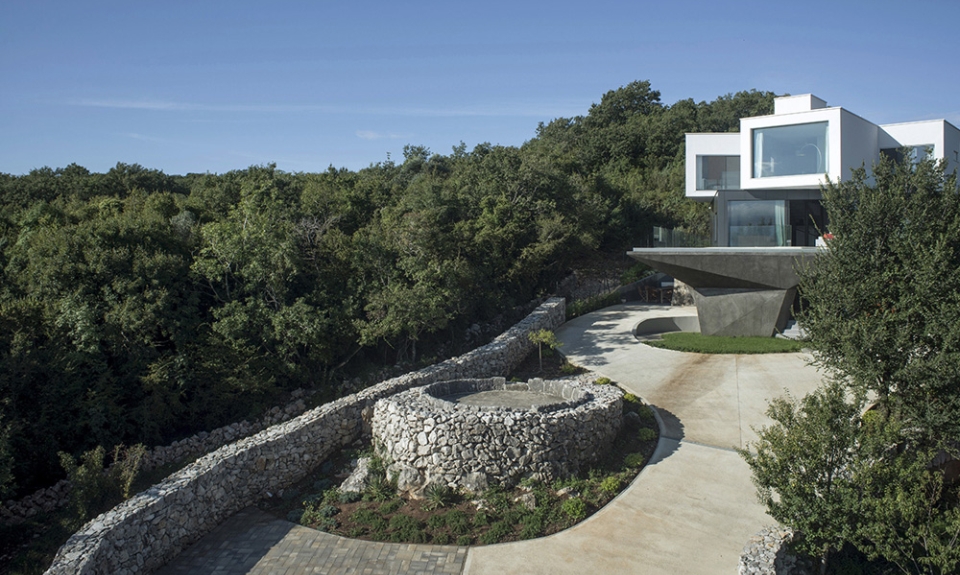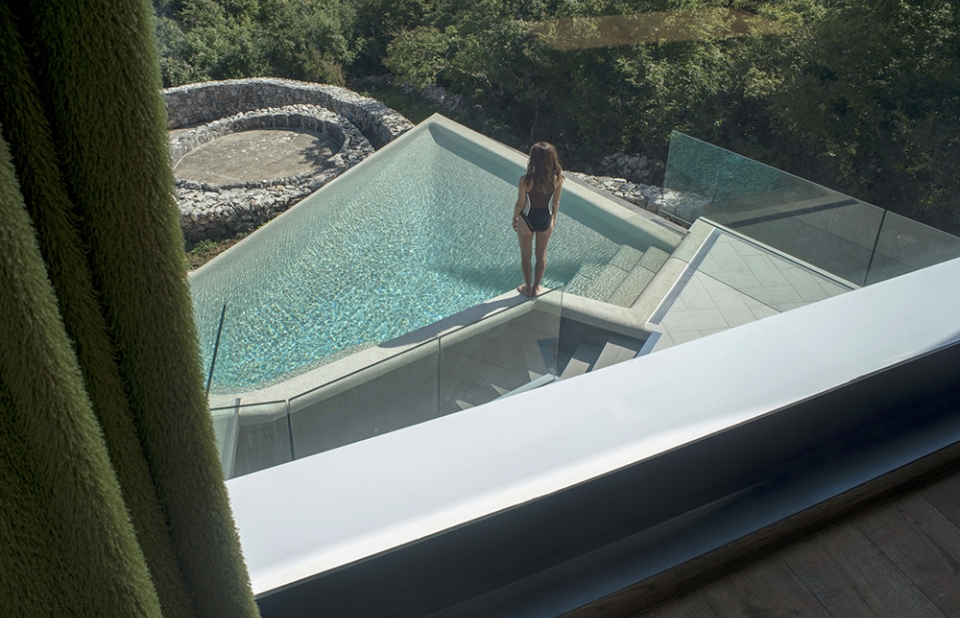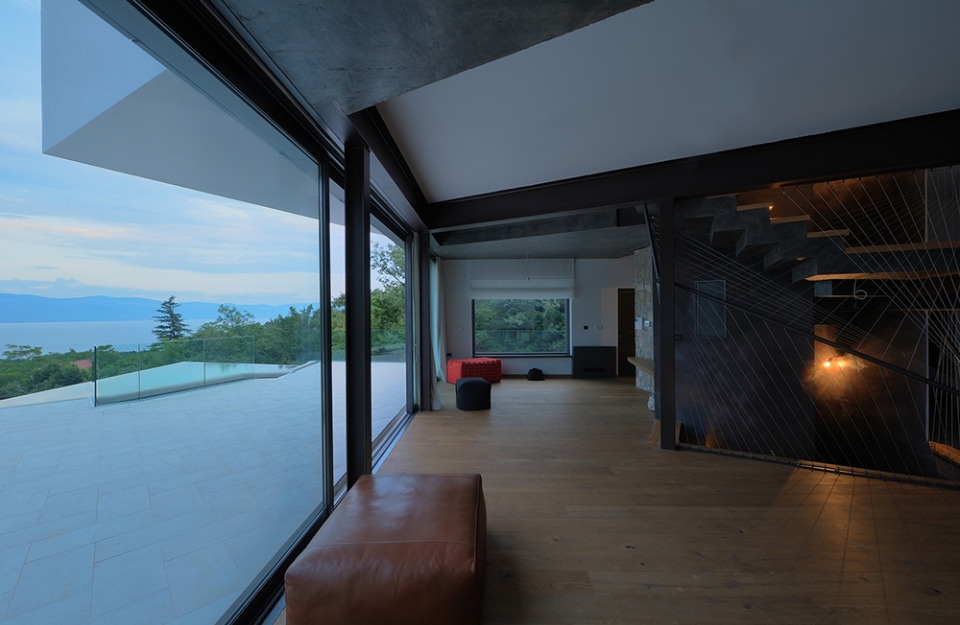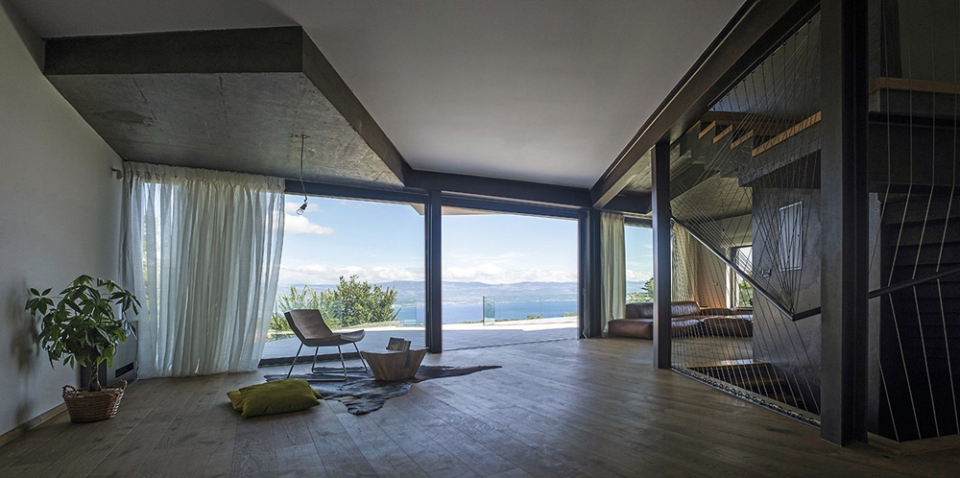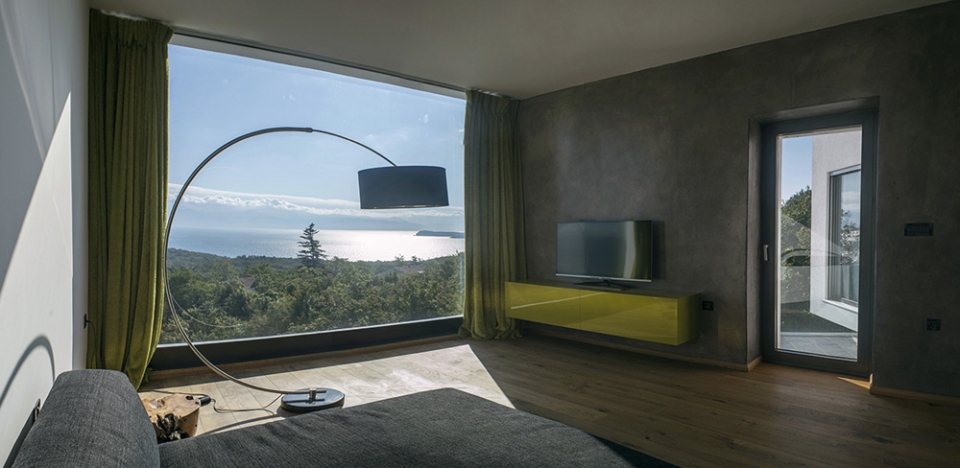 Via: Mocoloco