Remember the old times when gramophone was the only source for listening music? Sadly, the beautifully crafted equipment has no use in today's tech savvy world. But, Hungary-based lighting manufacturers Intueri Light think differently so, they've designed a multi-functional light dubbed Turbaya in shape of a gramophone.
The versatile lamp can become a striking wall light, table light or ceiling light, to grace up any living space with its unique style. It is handmade from brass, copper, or aluminum with a beautiful polished finish. Measuring about 10.5-inches in diameter, the lamp comes with long textile power cord in red or black color, enhancing its aesthetic appeal a bit more. The light bulb is made of hand blown glass with 120V to 240V power, which is sufficient to light up an entire room with soothing ambiance.
You can bring home this gorgeous lamp to spruce up interior of any room with touch of a classy vintage equipment. It is available in black, white, polished brass or copper finishes for €683 ($845). Check out the video and images given below to find out more about its chic design.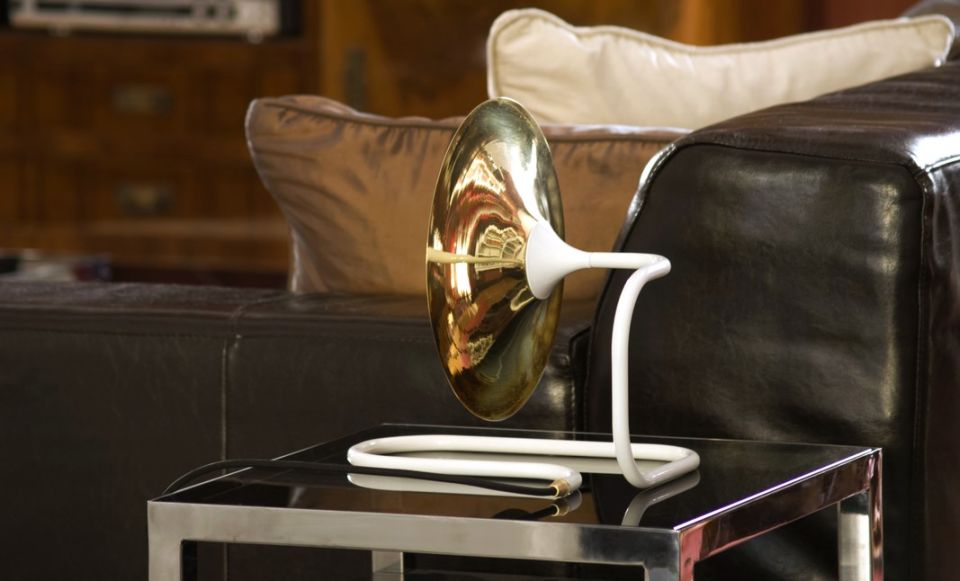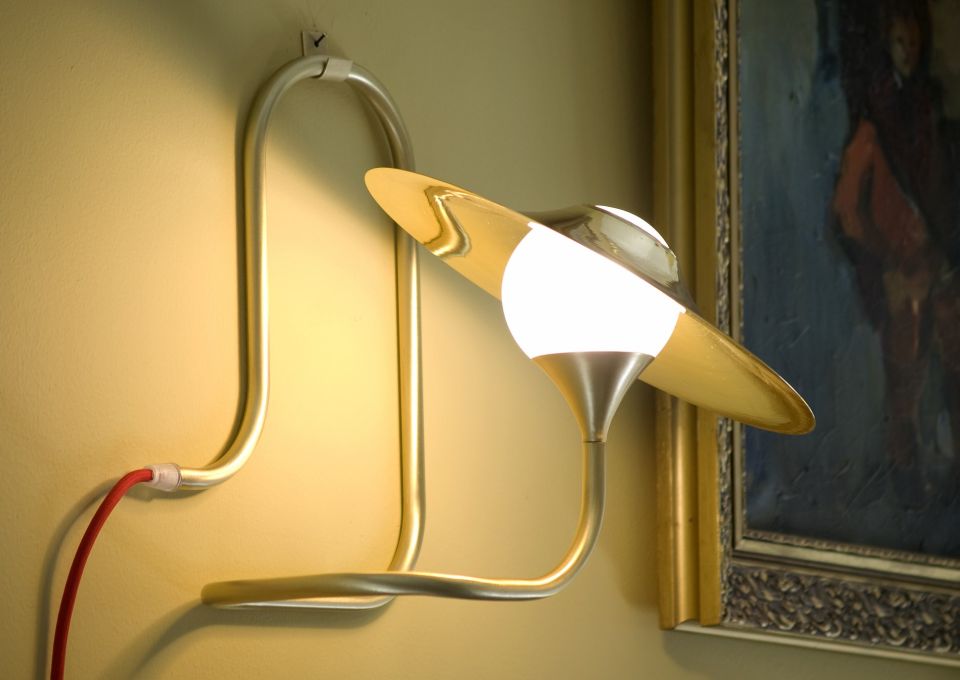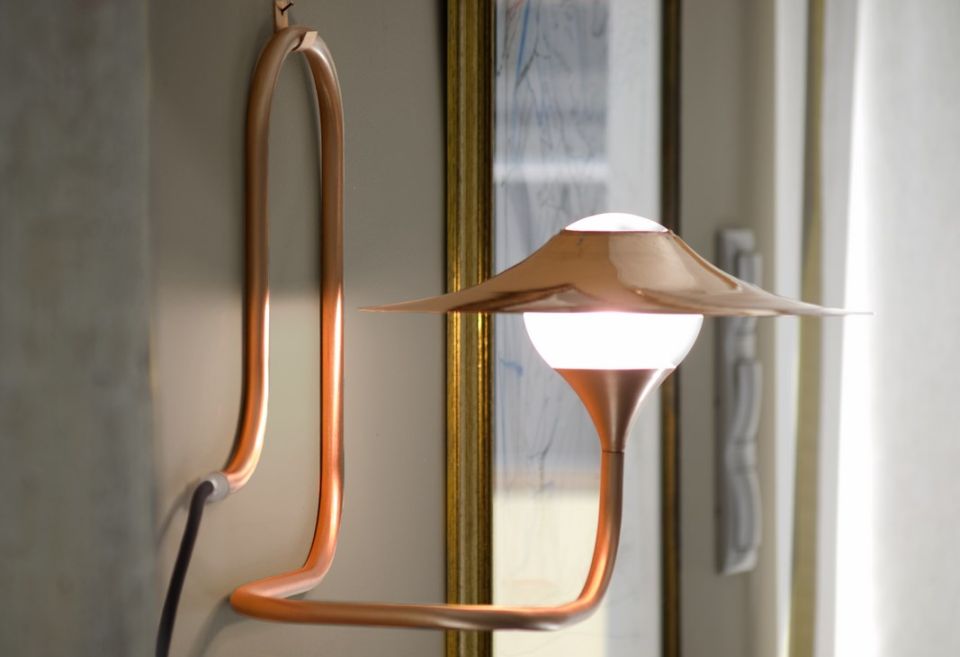 Source: ArchiProducts