Stop wasting your money on expensive wine racks that add hodgepodge look to your interior. As, the modular Nook Wine Racks are designed by Award Winning industrial designer Craig Nottage to fill in all dead spaces within your home or office and make them more functional.
It is a customizable masterpiece for enhancing your décor, whilst stacking your pricey wine bottles with great care. This minimalist wine storage system can be assembled using two metal pieces up to infinite number of entities, just like Lego pieces without requiring additional tools. The intriguing attribute of the wine rack is that it grows as your wine collection grows, which means you can begin building it from small spaces like empty shelves or under furniture up to large unused spaces such as under staircase area or against a wall.
If you want to design some unique furniture piece for your home; then assemble its black metal pieces in shape of a table base and your dining, conference or coffee table with wine storage is ready to be used. Currently, the project is seeking funds on crowdfunding website Indiegogo to achieve a target amount of about $30,000. You can also pledge to back the project depending on the size you'd like to order i.e. $25 for 3 nook starter, $38 for 9 nook small kit, $79 for 25 medium nook unit and $150 for 50 large entities.
Have a look at the images given below to find out various configurations in which this wine cellar can be arranged.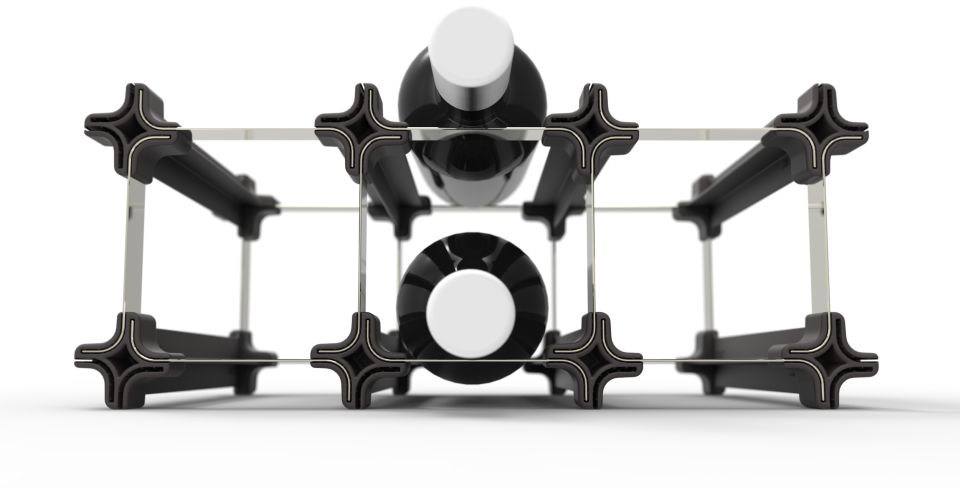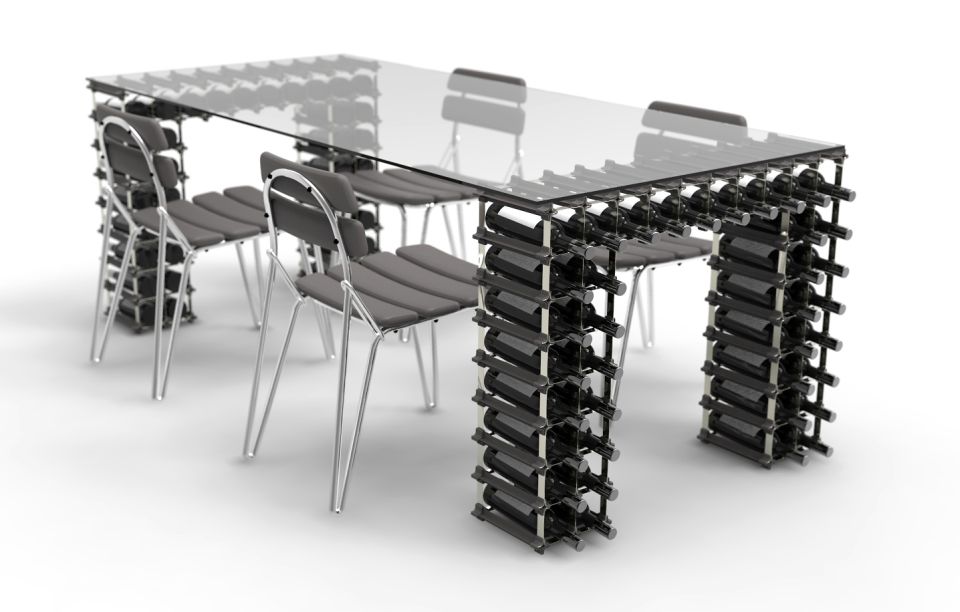 Source: Indiegogo