Adding mirrors to your interior is the smartest way to create a striking and classy effect. Mirrors not only visually enlarge a room, but just like windows also add light and depth to interior. Acting as a focal point for any room, both small and large mirrors can wonderfully uplift aesthetics of a living space.
So, if you want to bring in more light and freshness into your home interior, here is a simple DIY that will help you utilize your old tennis rackets. The DIY will not only enhance your living space, but also gives you a chance to utilize old rackets and recycle these unused pieces into trendy tennis mirrors.
The easy-to-make mirror needs an old tennis racket, custom-cut mirror and Liquid Nails Mirror Adhesive. To begin with, first mark the exact shape of the racket onto a paper, and custom-cut the mirror to easily fit inside the tennis rim. If you can't cut it yourself, then get it custom-cut from any nearby glass shop.
After getting the right-sized mirror, fill the back of the mirror with Liquid Nails Mirror Adhesive for firmly pressing onto the strings of racket.  For drying it is advisable to leave the mirror untouched for approximately 24 hours or dry overnight. Finally, an attractive wall-mounted mirror is all ready to give a stylish makeover to your room.
The tennis mirror will bring uniqueness, originality and style to your home interior. Do try this simple and easy DIY at home, and share your experiences with us.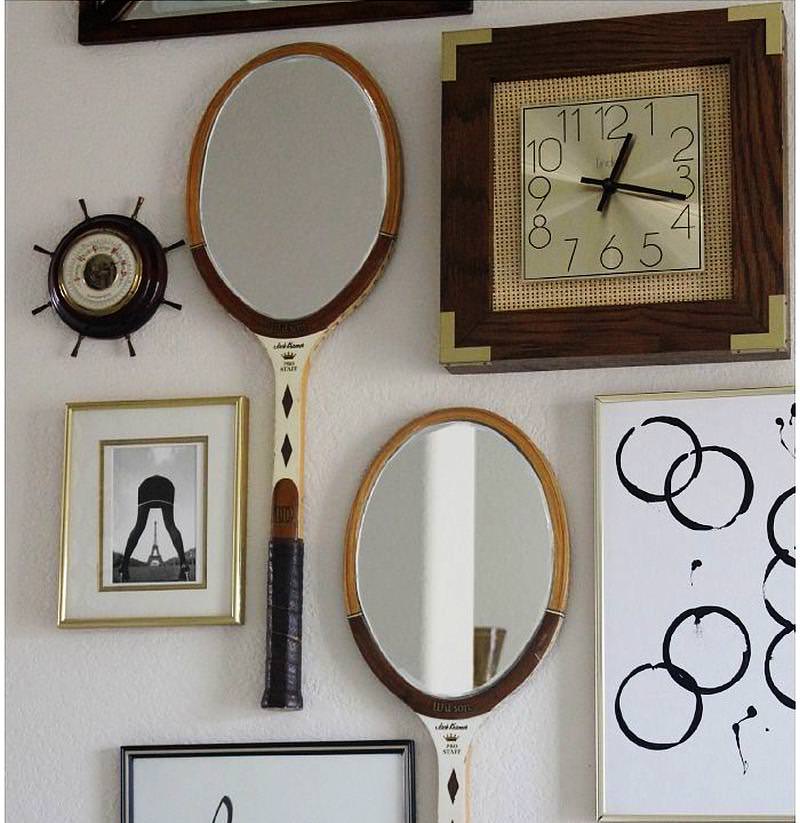 Via: Desainer