Don't be deceived by the looks of the Switch by Bongio. It may appear like a regular table tamp, but it is actually a clever sink mixer for your kitchen. In its artistic deception, the lamp-shaped tap is going to add quirky character to your kitchen countertop. It will be a perfect addition in the kitchens of nerds, who always keep thinking about their studies or projects.
Fixed atop your kitchen sink, steampunk-esque faucet undoubtedly resembles a Pixar table lamp with a flexible head. A colorful cord and on/off switch add splashing vibrant hues to its black and gray body. The strong presence of this blue or red power cord makes the sink mixer seem more like a table lamp than an ordinary tap.
The playful design of Switch tap will surely leave your visitors talking, especially when they suddenly realize that on switching on the lamp there won't be any light. Instead, the lamp pours a rushing stream of water for cleansing. It will indeed be a fun addition to your kitchen space, leaving your guests wondering what just happened before their eyes.
This deceptively playful sink mixer was recently showcased at Salone del Mobile 2016, where visitors were equally surprised to see how this lighting fixture is able to pour water. We're not sure about its pricing and availability as for now, but you can find out more about the unique tap from its official website.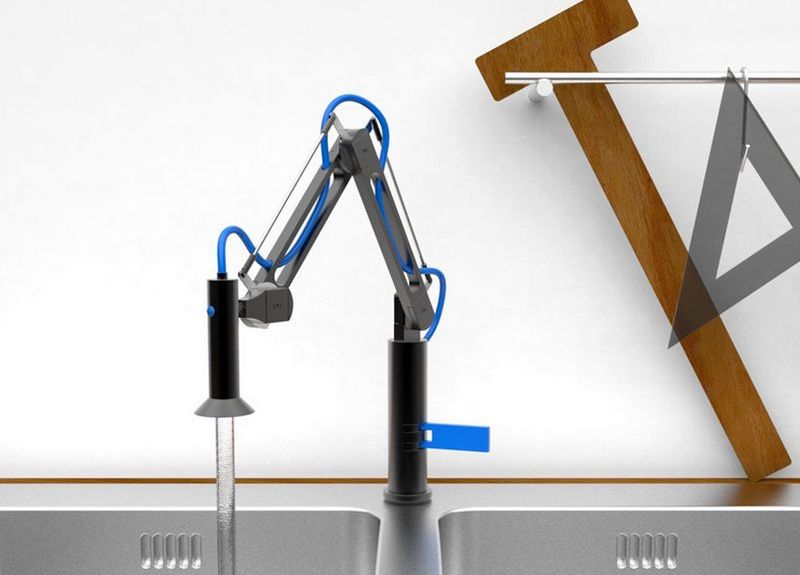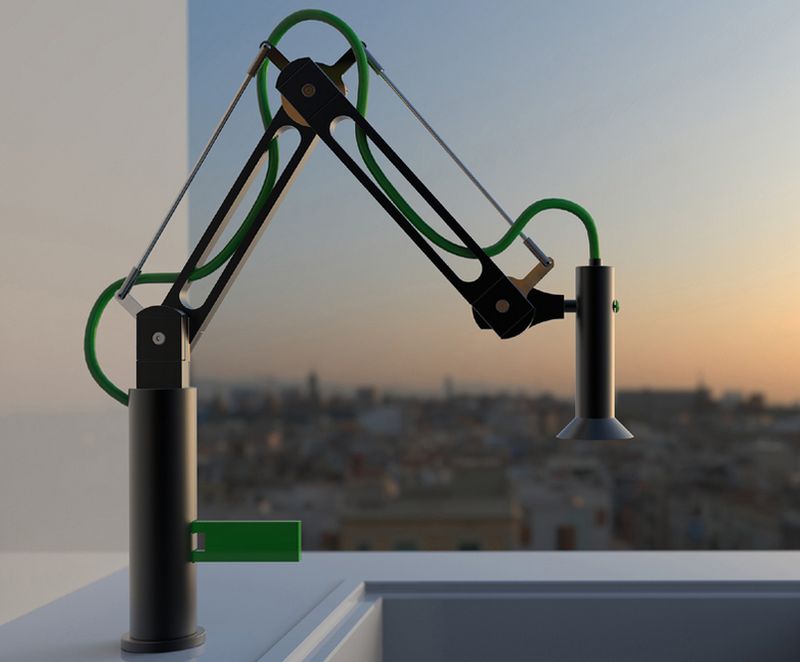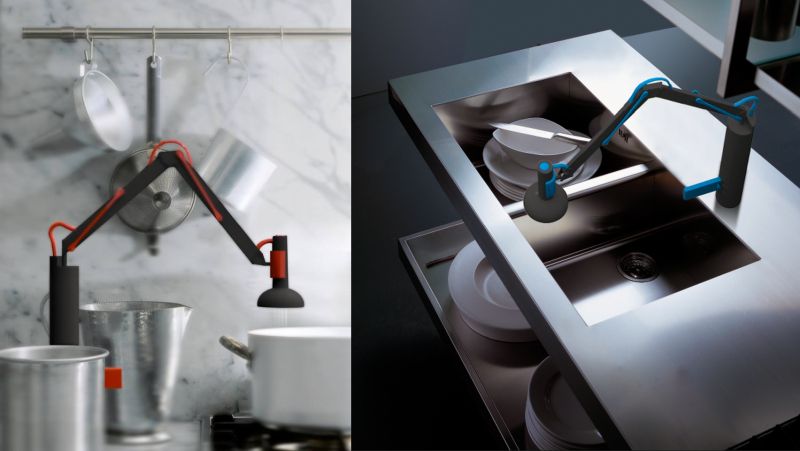 Via: decoNiche