Today we are going to acquaint you to an ultimate luxury kitchen island called the Ocean Kitchen that doubles up as an aquarium. It is designed by Dutch designer Robert Kolenik to turn your cooking space into an exclusive oceanic wonder that will definitely become heart of your home. The kitchen island features an enormous aquarium with L-shaped slab of Corian on its top surface.
The slab is equipped with a cooking stove, a sink and ample storage space for keeping all your necessary kitchenware inside. The storage space is brilliantly designed to remain hidden, so that it doesn't obstruct any view of the eco-system underneath. Moreover, the platform can also be used as a table once you're finished with cooking.
Want to change water or feed the fishes inside? No problem, you can lift up the entire cooking platform with single push of a button to feed fishes and clean the aquarium. Kolenik has created limited edition piece that blends with natural aqua-life of the ocean for providing both practical as well as aesthetic value to the user.
You'd definitely not want to hide it from the world, therefore it can be placed near living area or lounge area where you can entertain your guest while cooking. Even your guests will indulged into its natural scenic beauty that they won't be able to realize at first glance that it is actually a kitchen island.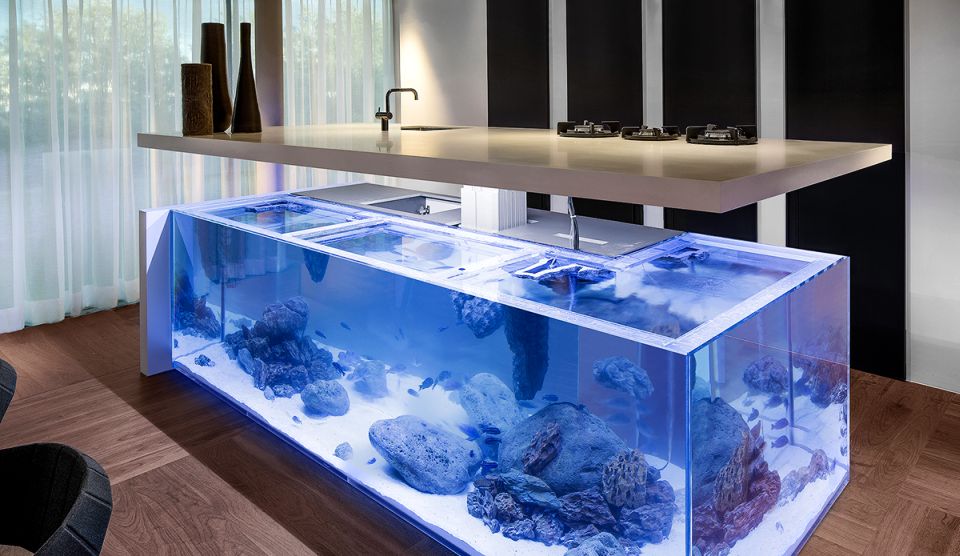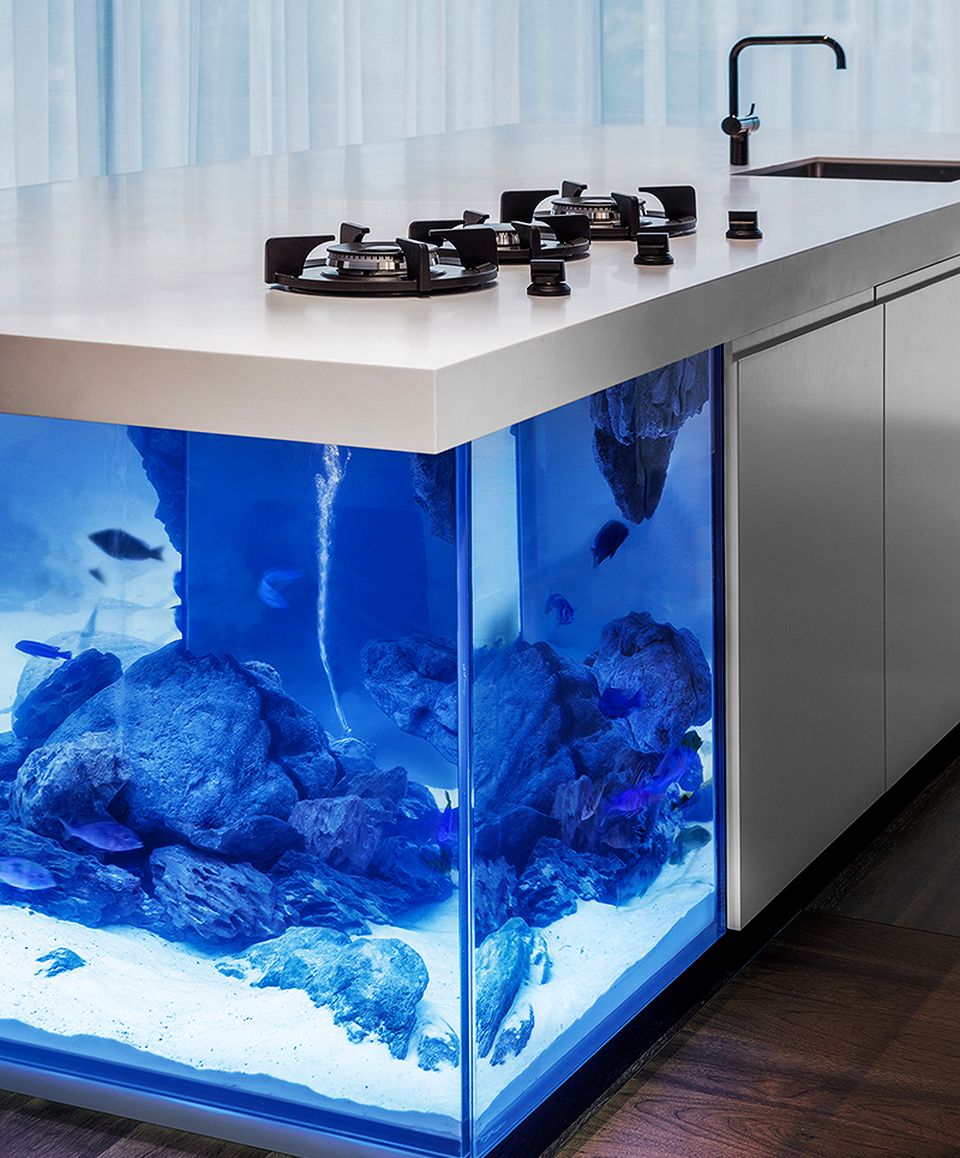 Credit: Inhabitat