Power strips have become a helpful accessory in modern homes. They provide an easy and cost-efficient way to power many different devices with only one outlet; however, they are usually unpleasant with a mess of visible sockets and wires. South Korea-based industrial designer Ye-Eun Son has come up with a solution for this problem. She has designed the Turney concept that turns the power strip upside down, keeping the sockets out of the sight.
It is a modernist power strip box with a totally different design. The sockets are placed on the underside and the top is utilized for wireless charging. When you plug-in something, there is a slight gap so that wires can pass under the power strip box seamlessly.
There are four outlets and a USB port located at the bottom of each unit. You can turn the power strip over to prevent dust from accumulating and cover up dirty lines. The inverted power strip also has wireless charging coils at the top, which makes it a wireless charger for compatible earpods, smartwatches, and so on.
Also Read: 10+ Modern Light Switch Designs to Beautify Your Home Interiors
This conceptual power strip adds new aesthetic and functionality to standard power strips that have not been updated since their inception. We would like to see it develop into a usable product soon.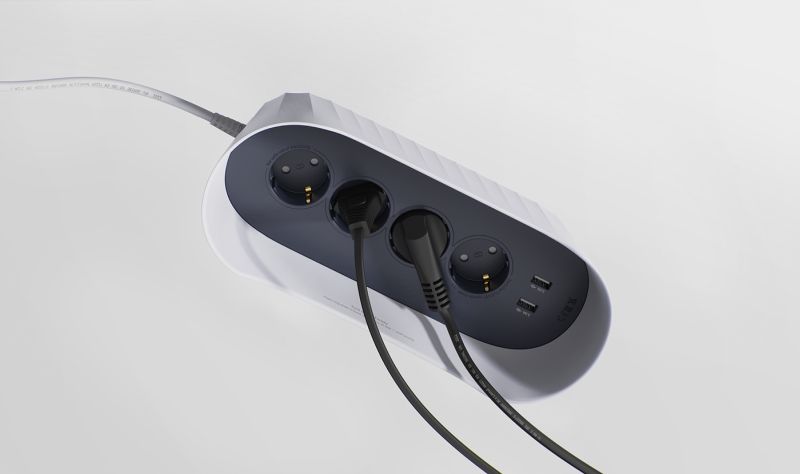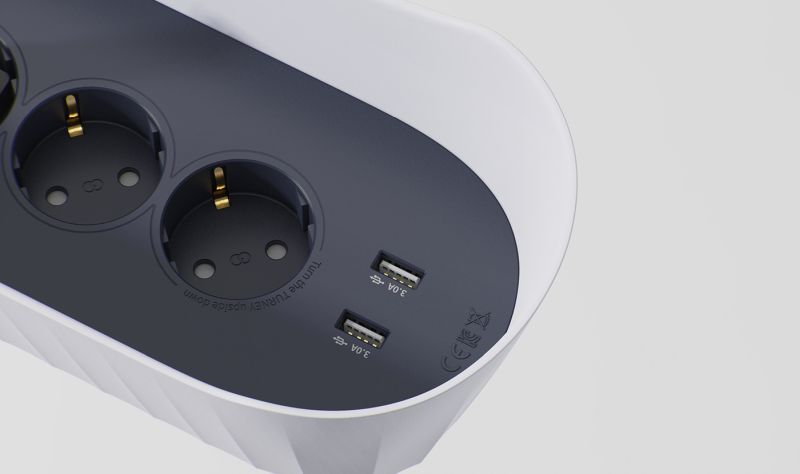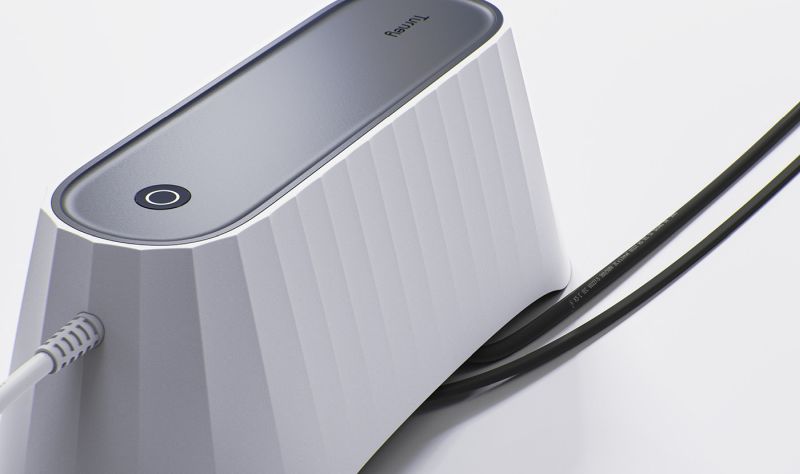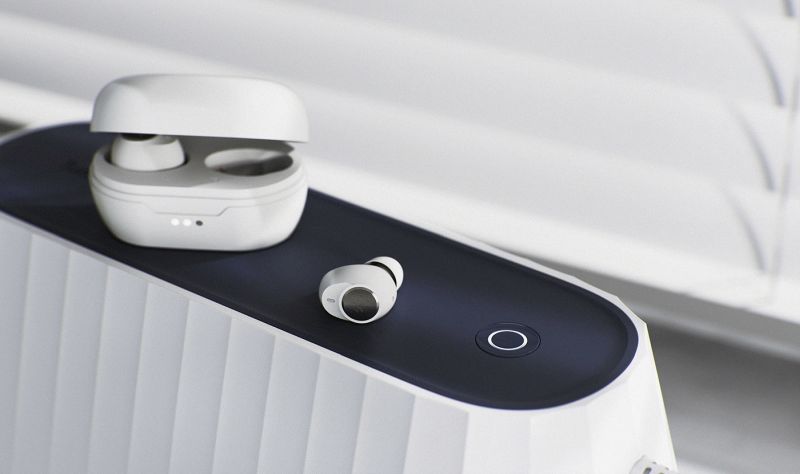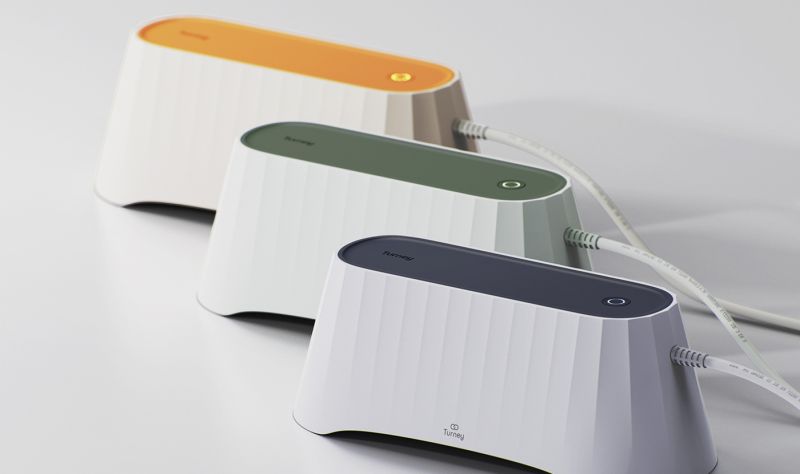 Via: Core77