Designed by Finnish architect Matti Suuronen in 1968, the Futuro House was created with a vision of 'house of tomorrow' that serves as a perfect weekend getaway. Only 62 of these Flying saucer-shaped Futuro houses have been identified so far, and one of them has been purchased, as well as painstakingly restored by artist and Central Saint Martins' (CSM) graduate Craig Barnes.
Featuring oval-shaped windows and a walkway up to the front, this rare architectural design seems like a spacecraft. Temporarily the turquoise pod is resting on the CSM campus' roof terrace in London. There it will be offering future-gazing for both public and private events. It can easily accommodate 20 people at a time for these visionary activities.
Barnes first saw the Futuro House during a holiday trip to South Africa and instantly fell for its striking design. After thirty years, he spent all his life saving to purchase the 1972 spheroid fiberglass house. He shipped it back to his home in Herefordshire, where he restored the entire pod piece by piece for continuous 18 months.
The resulting masterpiece is surely a head-turner, but with a futuristic aim. At the 2015 London Design Festival's 'The Intelligent Optimist exhibition, Barnes has lent this small space to CSM for hosting future-related events. The spaceship-like pod will stay on the CSM roof terrace until September 2016. You can book online tickets for £3 (approx US $5) to visit the Futuro House on the first Wednesday of every month.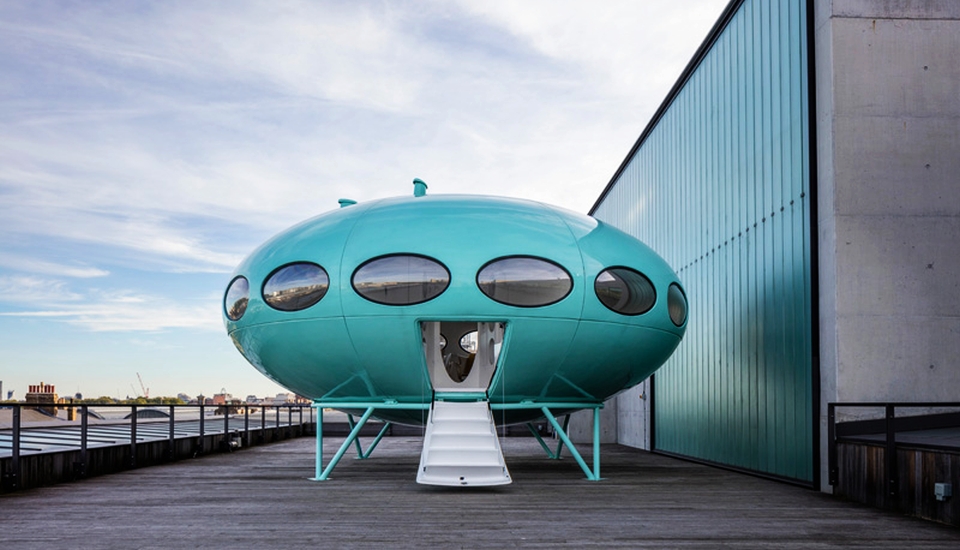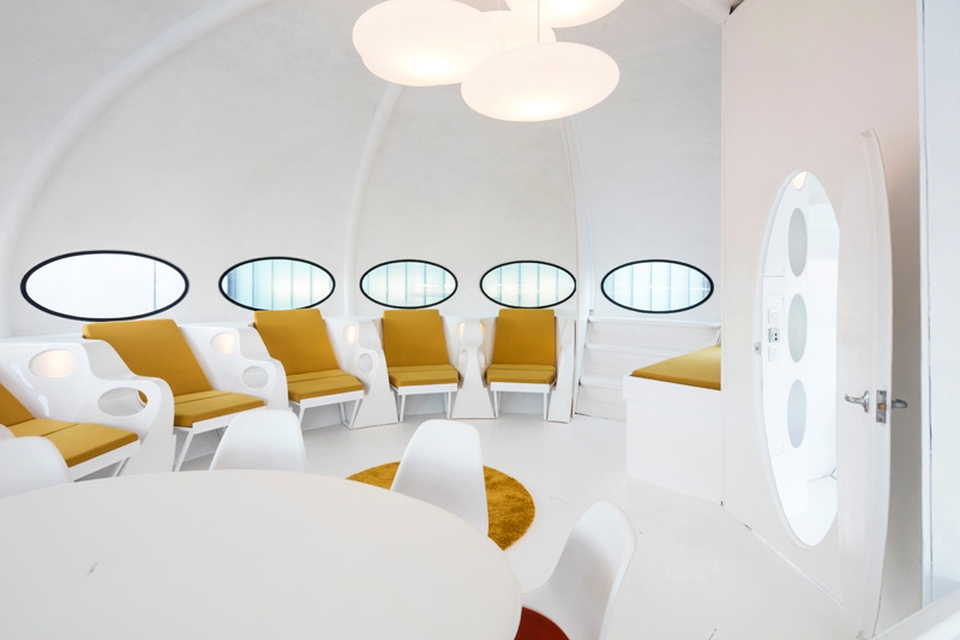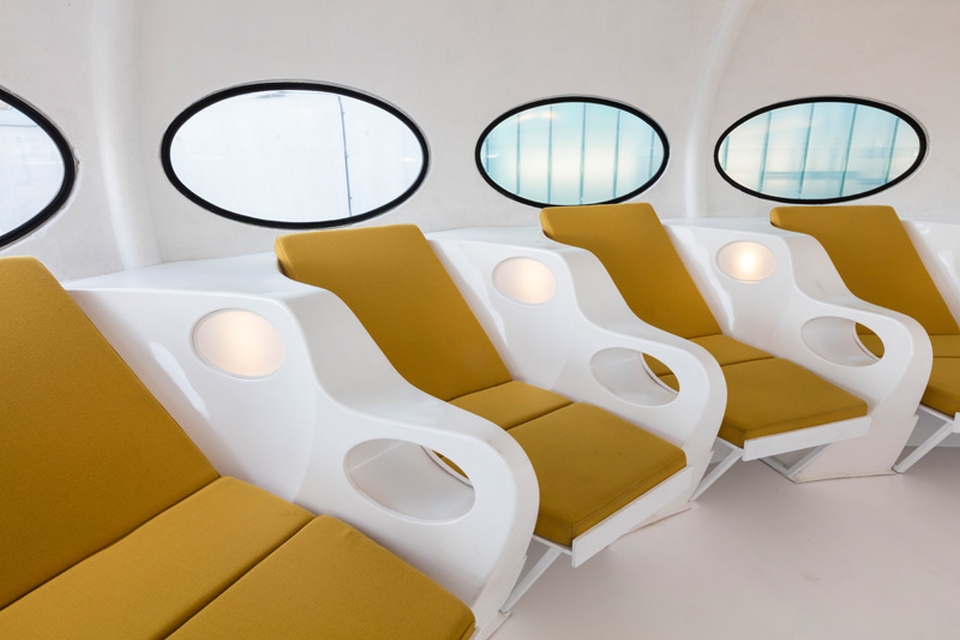 Via: Contemporist