Jyh Miin Chen student at Savaannah College of Art and Design has imagined an industrial design that will surely act as a first response to hazards and emergencies, especially in case of fire and hazardous smoke. Designed to bring breakthrough in fire-control devices, the young student has envisioned Tutela, a fire sprinkler which brings new and latest technology in the world of security.
Revolutionizing the traditional fire sprinklers, designer Chen wanted to modernize the home and fire security system by adding some innovative features, which will offer swift response on detection of fire and will also reach dead zones of the property. The fire and smoke detector with direct dispense of water will even help in decreasing the amount of water loss and save property from major damage loss.
Designed to detect smoke, heat levels and hazardous carbon monoxide levels, Tutela has detection rate of 5 seconds, whereas the response time is only 40 seconds. So, its proving to be a swift response detector in comparison to traditional sprinklers and detectors. Made compatible with smartphones, the pre-fitted lights inside the system also warns the residents regarding the level of emergency.
Fitted with durable battery, Tutela is designed to shoot water in different direction, thus results in less consumption of water, while giving good results. When connected with a smartphone, the smart smoke detector can even keep an eye on your home or office. Therefore, it is the ultimate solution to most of the treacherous situations.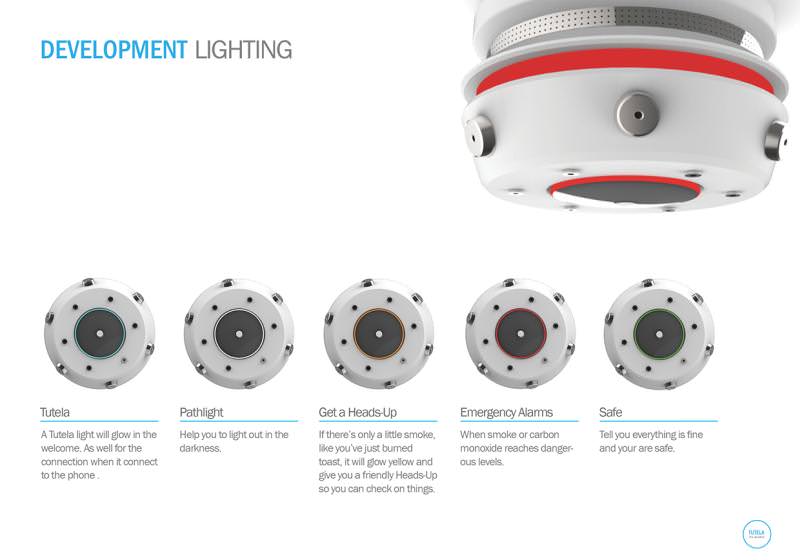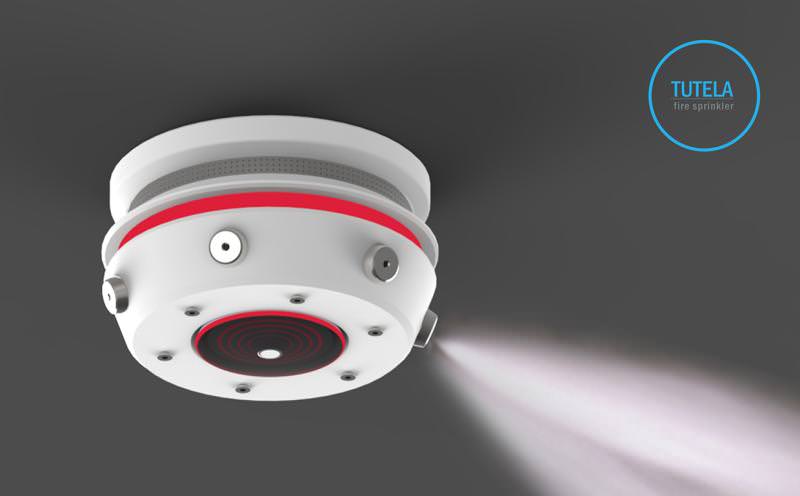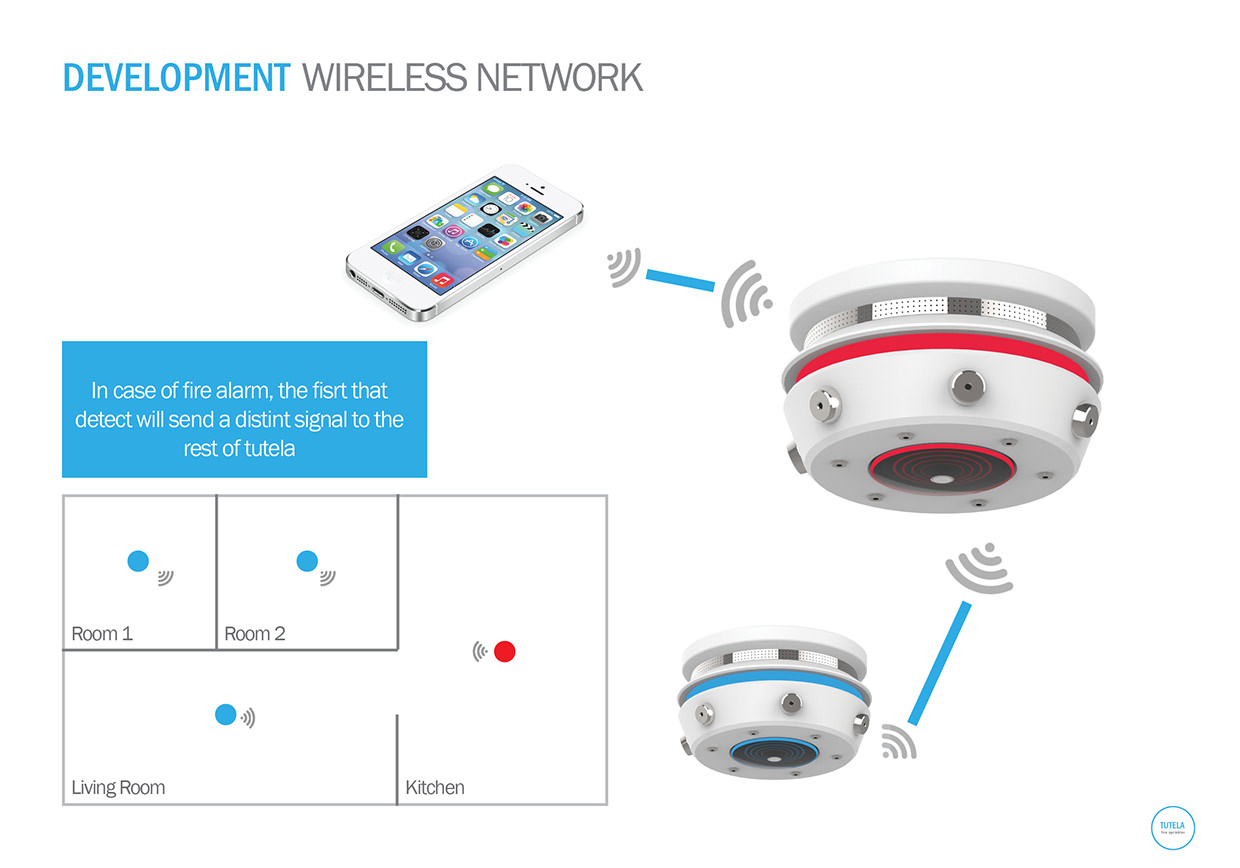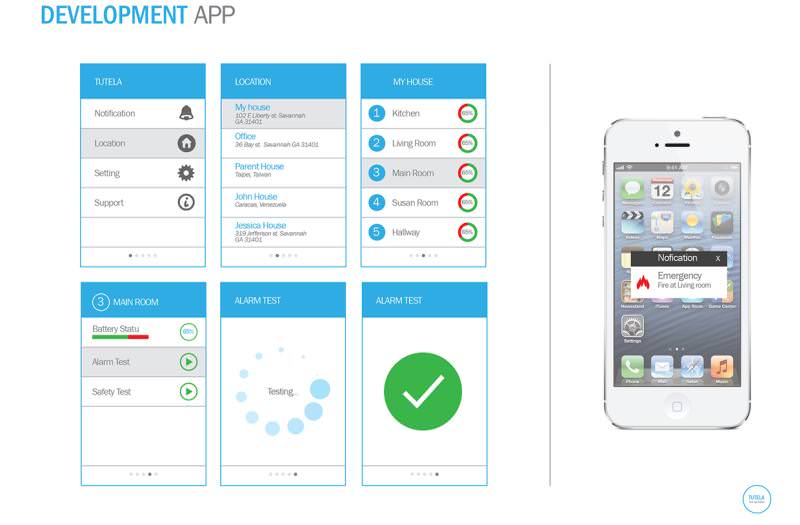 Via: JamesDysonAward