Twist is a pendant lamp designed by Leah K.S. Amick, a furniture and product designer currently based in Providence, Rhode Island. What makes Twist an exceptional product is its unique feature of altering the intensity of light through a simple physical action.
It is suspended down from a round wooden piece with an array of white thin strips made of polypropylene (highly flexible, translucent and durable) material. These strips are attached to a round metal plate with the help of a thread, which holds them in place.
Also Read: 'Peel Cabinet' has a unique peel-off front door
This metal plate is further attached to the main aluminum shaft with an ash wood nob at the end. When this wooden nob is rotated it causes the thin white strips to expand or contract in a synchronized manner.
When the wooden nob is rotated anti-clockwise, all the flexiable white strips closes-in, resulting in diminishing the light, and when the nob is rotated clockwise all the strips expands and offers the light maximum space to pour through the open spaces, thus increasing the intensity of the light.
All its structural and decorative elements are constructed from aluminum and are light weight. Twist, apart from being a functional product, adds value to its surroundings no matter where you place it.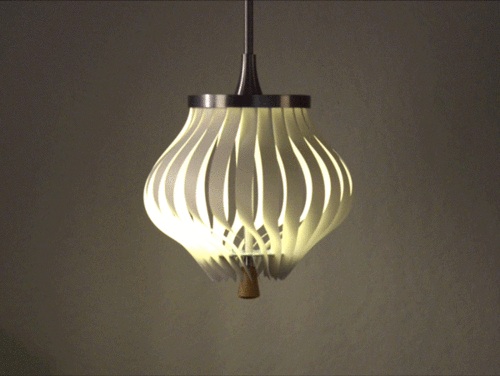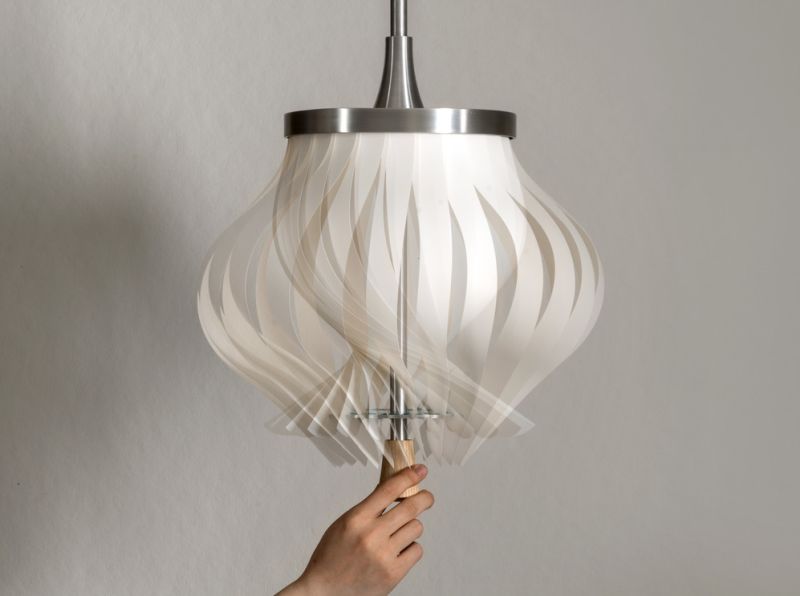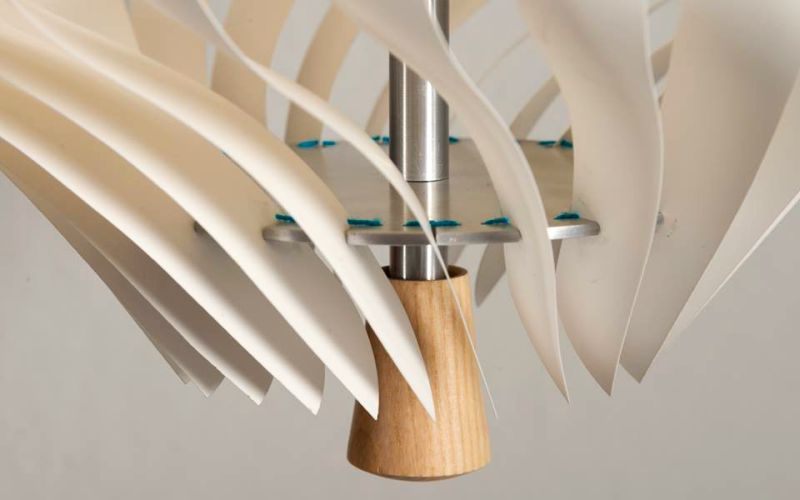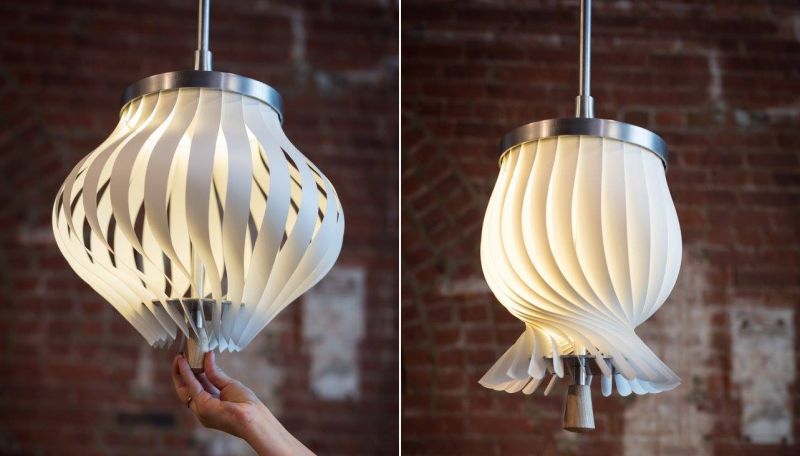 Via: BeHance