A treehouse to me is the most peaceful place in the world where I get to sing with the leaves, dance with birds, and be lost in my own world. Honestly, who wouldn't love the idea of living in a treehouse, but for now, with the pandemic still looming over our heads, it's best to appreciate these architectural gems from a distance. However, if you're planning to visit Iran, you can have the choice to see this one for yourself.
Shaygan Gostar architectural group led by Pedram Shaygan has created this treehouse that would let you cherish your childhood dream of living above the ground and between the leaves. To stir the imagination and create a sense of adventure in the hearts, this two-level treehouse is located on a rural plot outside the city of Royan, Iran. The treehouse was specifically designed for a client who was looking for a new space adjacent to his countryside house.
Built on a 45-square-meter area, the treehouse faces a valley and the surrounding area, while it sits primarily between a number of trees that are integrated within a staggered, two-level structure leading to the natural slope of the site. Fixed on the existing tree trunks, the treehouse exterior is clad in dark stained wood, which seems like everyone's favorite these days, since it blends with the natural surroundings.
Also Read: The Sky Frame Carbon Neutral Treehouse is Luxury Retreat in Maine
The first structure comprises a covered terrace where the residents can enjoy lunch or evening coffee between the trees. It can be reached by a staircase wading from the ground. There are more staircases paving the way to the upper level which features a living space equipped with a wood-burning stove to keep the visitors warm. Furthermore, there is also a small toilet to cater to hygiene needs.
If a pandemic didn't hamper my traveling plans, I would've been rambling across countrysides in search of treehouses and Shaygan Gostar treehouse would've been no exception, given I get to stay a few inches above this crowded and cold world even if it is for a short duration of time.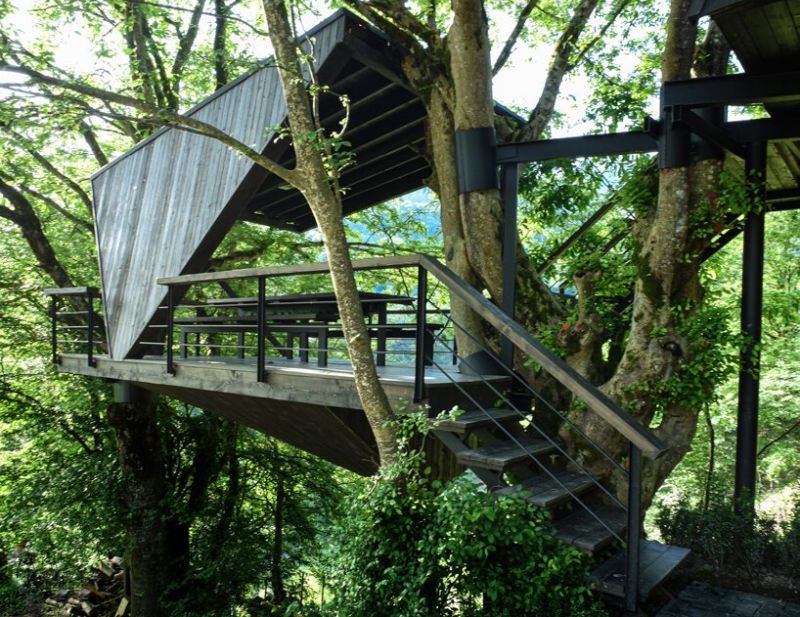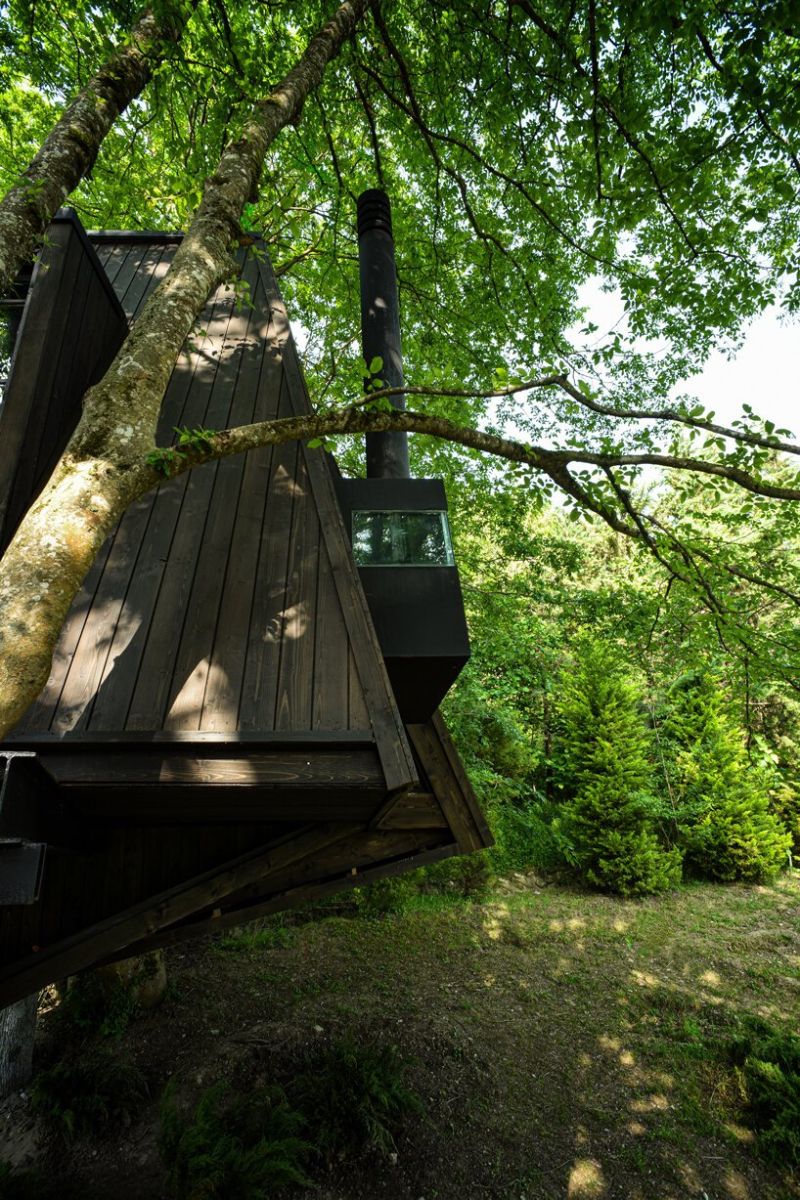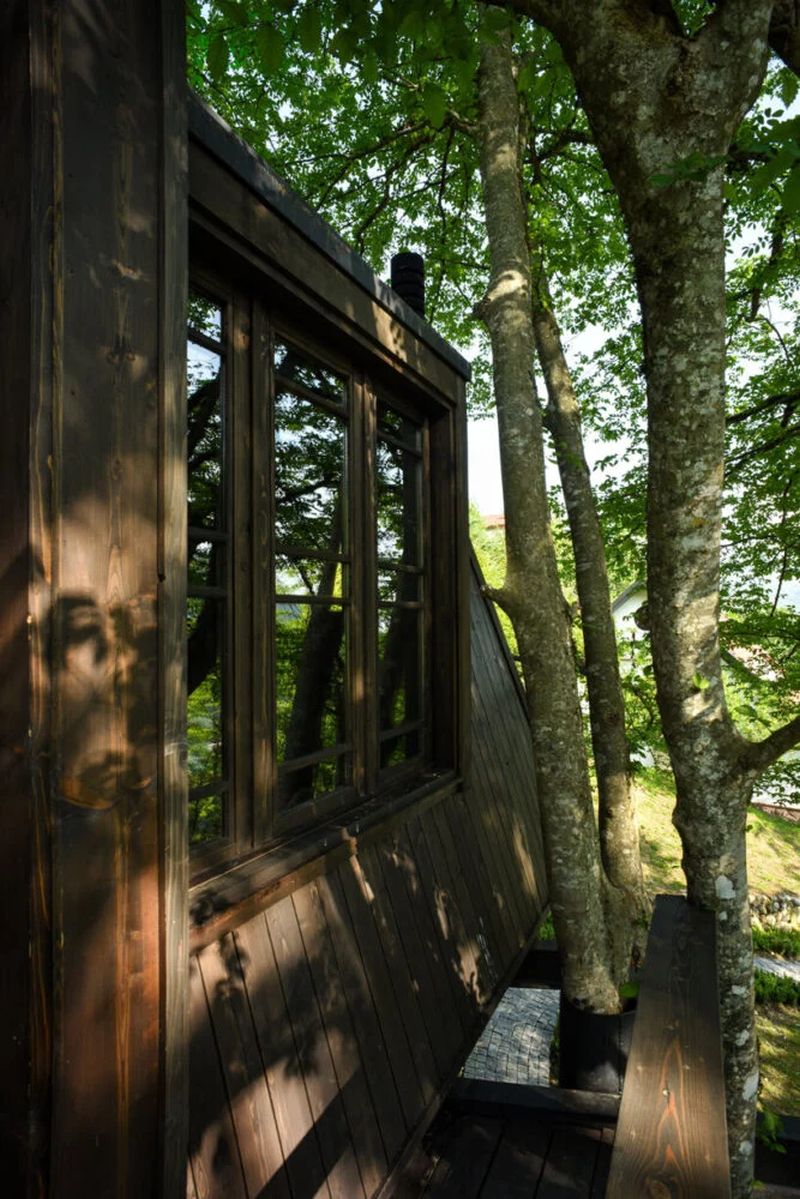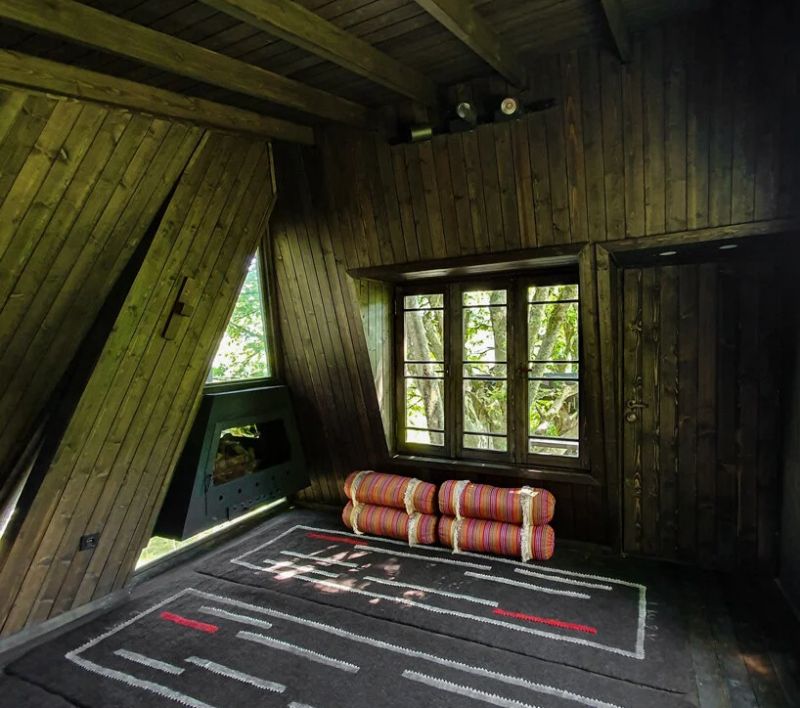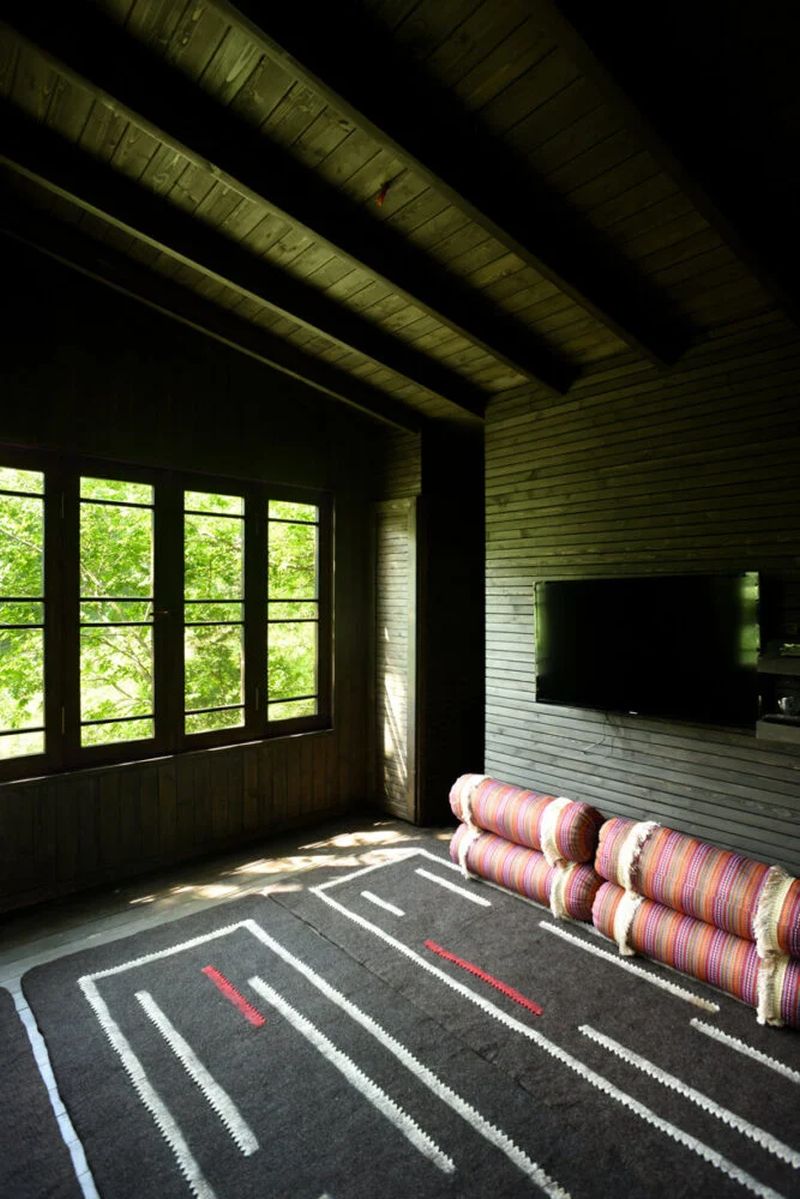 Via: designboom