Benedict Swanborough, aged 47, has hand-built a wacky two-story mushroom-shaped treehouse in Chiddingfold, Surrey for his 12-year-old daughter, Elsie Swanborough. The dad's labor for her loving daughter has been voted Britain's best shed – as this cool treehouse recently won the 'Shed of the Year' title.
To build her dream playhouse, Elsie handed over £500 of her own savings to her dad and asked him for treehouse-shaped like a mushroom. Being the garden designer, Benedict got "carried away" with the fungus-shaped design and spent more than double the budget.
The two-story shed boasts a trap-door along with stained glass window. It even has a glass floor section which faces a stream below at the bottom of the garden. To reflect his daughter's love for Harry Potter, he has brilliantly incorporated a 'Deathly Hallows' design in brickwork outside the front door.
The exterior section also includes a circular hammock chair for Elsie to relax and enjoy the surrounding views. Inside the shed, fungi paraphernalia includes a carved giant wooden mushroom on the floor, and a wall chart entitled 'Les Champignons' showing different types of mushrooms. Moreover, a glass section in the roof is present to allow her to gaze at the stars during treetop sleepovers.
This shed was one of the entries in the contest's 'cabin and summerhouse' category and beat almost 3,000 rivals for the crown of the overall best shed. Other finalists included old-fashioned police and fire stations, a hedgehog hospital and an underground man cave. However, Benedict's shed won the contest after getting over 26,500 public votes. He has even scooped a £1,000 cash prize along with a giant crown and winner's plaque for his shed.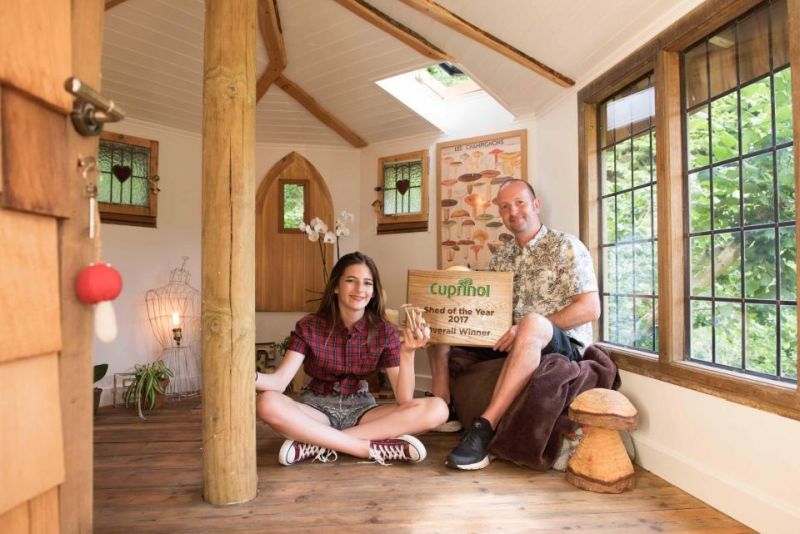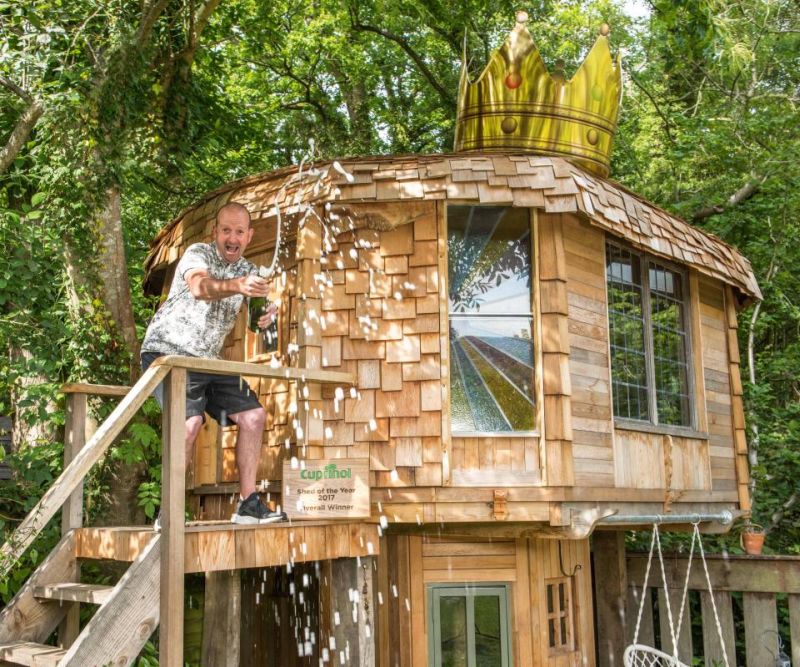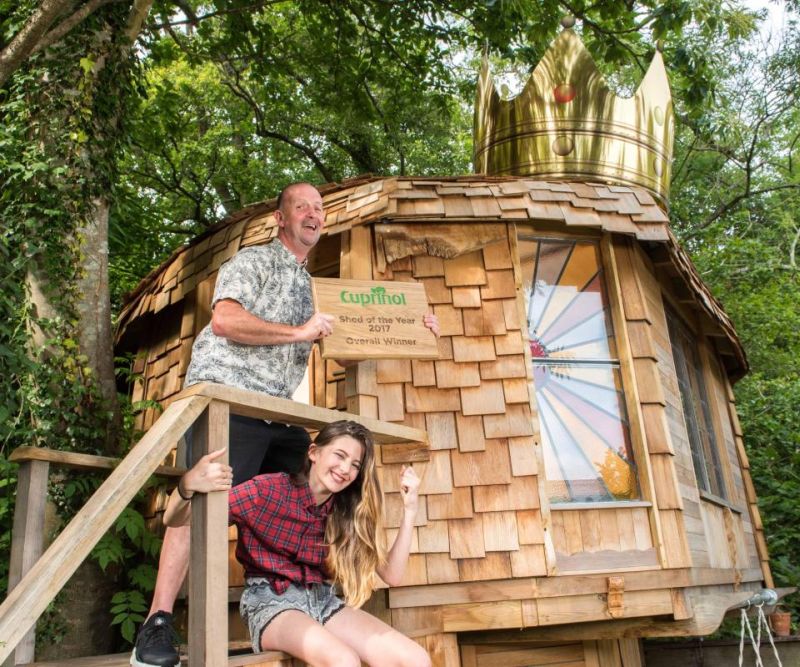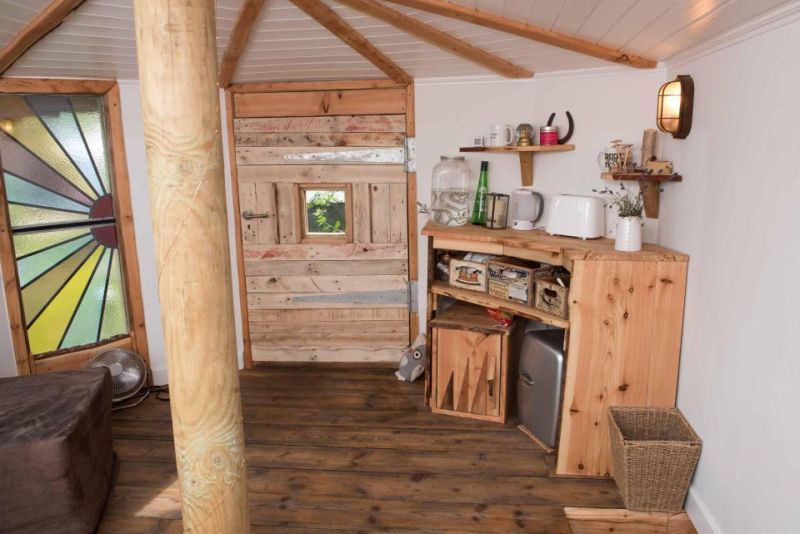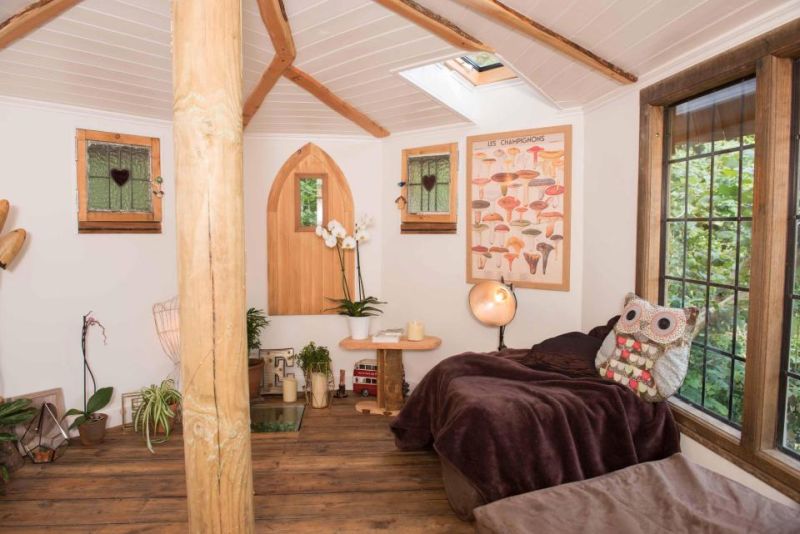 Sheds by other finalists:
A shed shaped like a fire station pub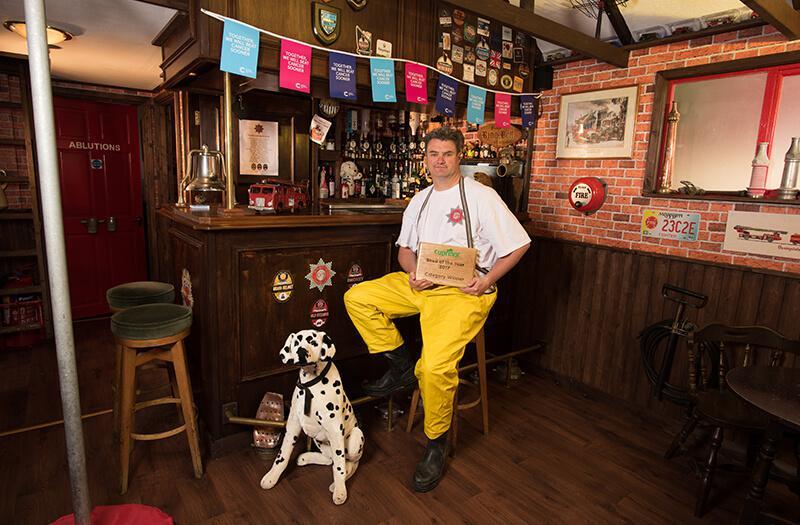 Nuclear bunker-shaped shed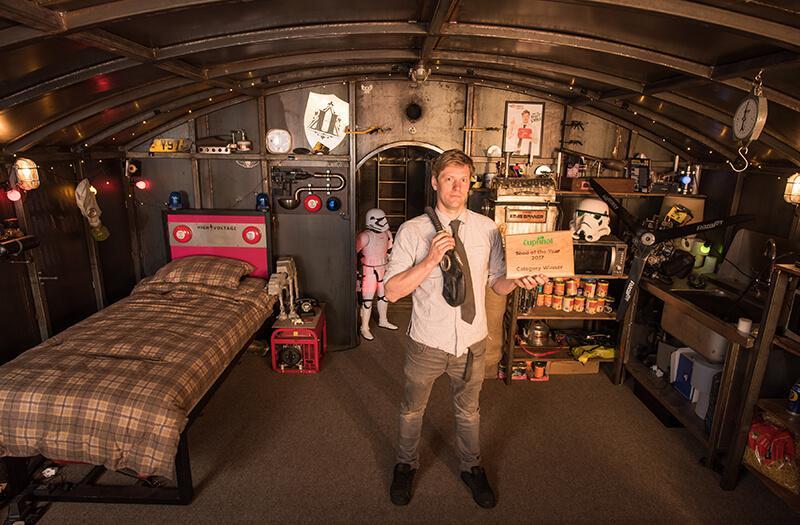 Renovated tool shed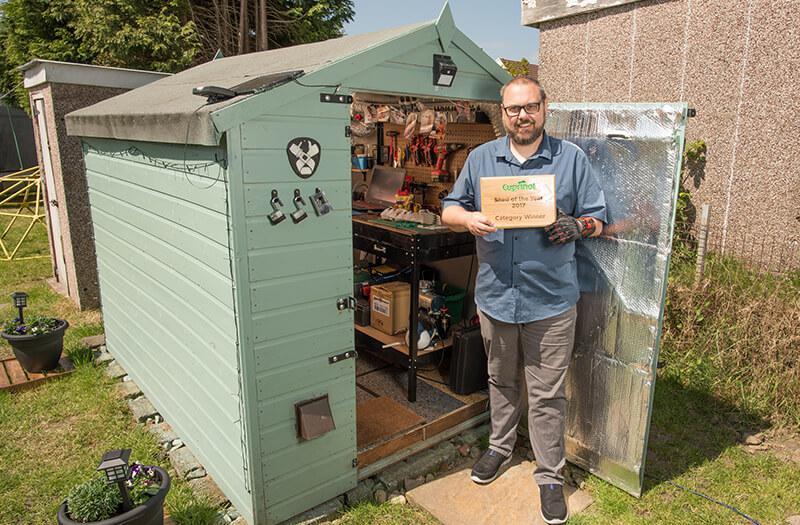 Another finalist renovated her shed into a hedgehog hospital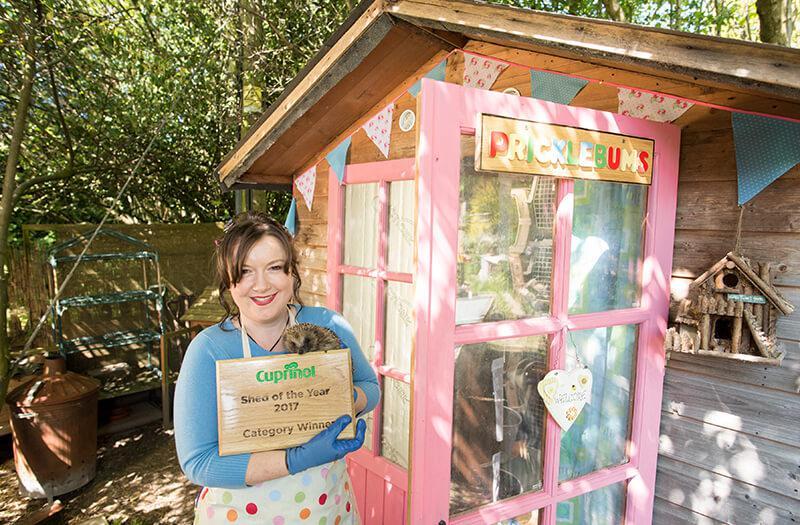 This couple built their shed as a police station from the 1940s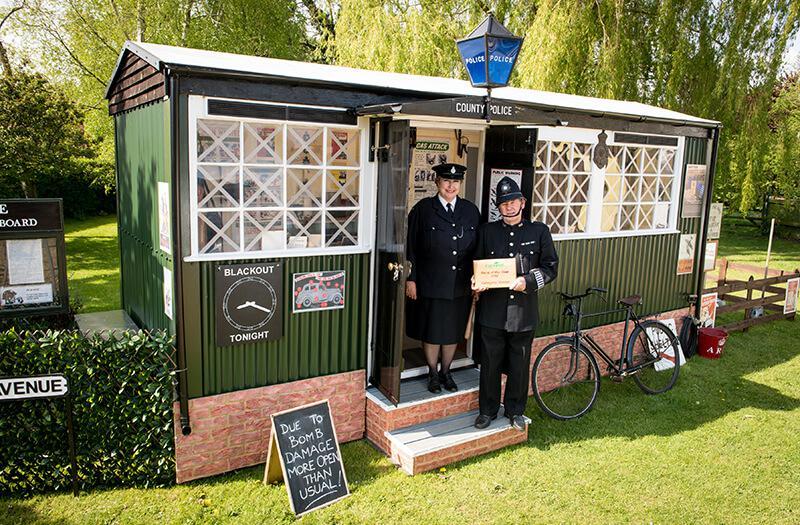 Via: TheSun