Every home has nooks and corners that are left unused most of the times. Croatia-based industrial designer Simon Morasi Piperčić has designed a nifty space-saving (space-utilizing, if you may) solution in Ugao. Wall-Mounted clothes rack designed for French furniture company Ligne Roset, Ugao purposefully utilizes those often-neglected corners. More than just an ordinary rack, this looks like a geometric sculpture hanging in a corner.
Ugao has a horizontal wooden rod that meaningfully defines itself as a place to stack hangers. In the form of a continuous steel loop, it is diagonally fixed to a wall on two sides facing each other at a 90-degree angle. The Ugao is completely sturdy, stylish and if you don't have clothes hanging from it, it can even make a decent wall decor.
The Ugao clothes rack is removable, which is also an additional benefit, making it ideal for people who keep changing cities and apartments frequently. It provides a minimalist and functional way to furnish corners in big or small spaces.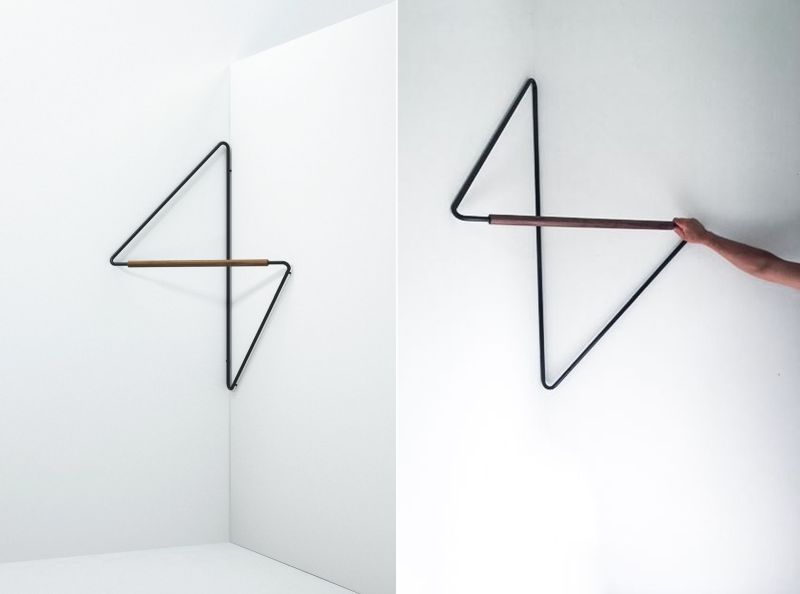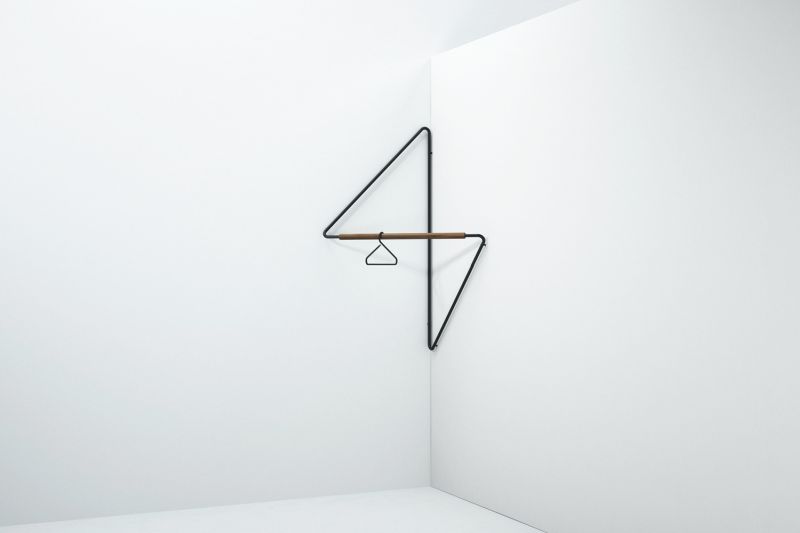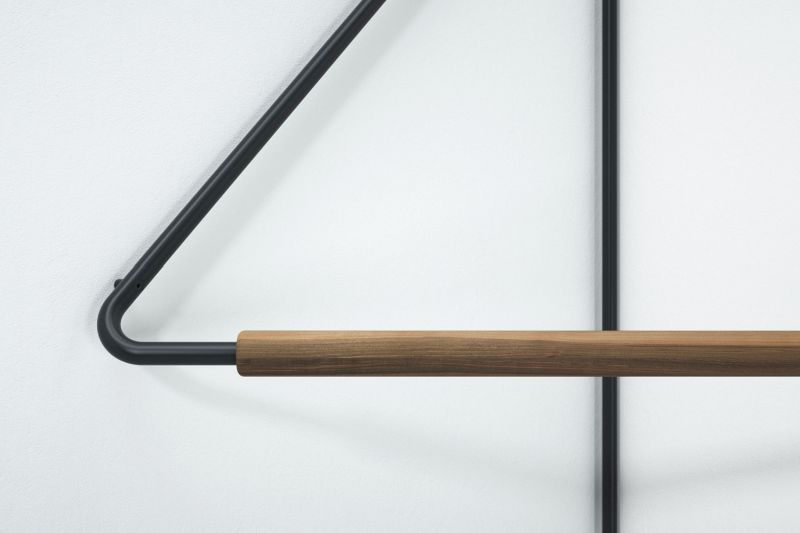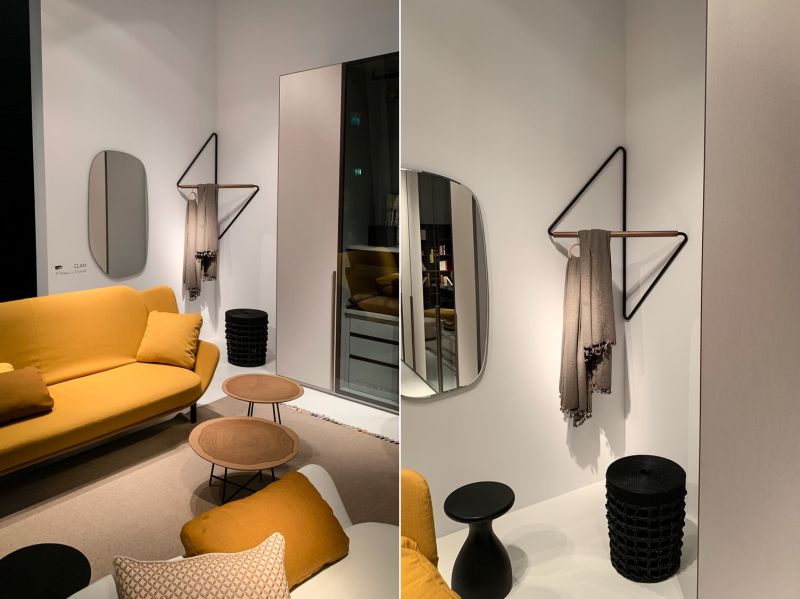 Via: DesignMilk