If you're too lazy to walk down a flight of staircase, then you must have a look at this stunning playground-inspired living room. Designed by Ki Design Studio, this modern home in Kharkiv, Ukraine has elegantly replaced stairway with a playful slide that enters dramatically into the living room.
The winding steel slide has been created to connect two floors in this house, without hampering the current layout and space within the apartment. Moreover, the owners of the house also required a place to rest, but not get bored with the design in a year or so. Therefore to kill boredom and add practically whimsical design to the interior, the architects have cleverly installed a slide into the apartment.
This undulating slide within the living room is nothing but the juxtaposition of elegance and playfulness, which will add lively appeal into the house. Apart from this sliding unit, the house also has a conventional staircase to make your way back to the second floor.
The entire apartment is clad in modern interior design, along with unexpected geometry, factory-style windows, distinct bathroom sinks, hexagon mirrors, contemporary furniture and modern fireplace. Not only that but a touch of nature is also added into the apartment- as a full length windows overlook lush green trees surrounding the house. Even a semi hedge floor-to-ceiling wall with yellow daisies is also present within the common area.
Overall, this Ukrainian home is a true inspiration for all homeowners who wants to give some lively makeover to their living space.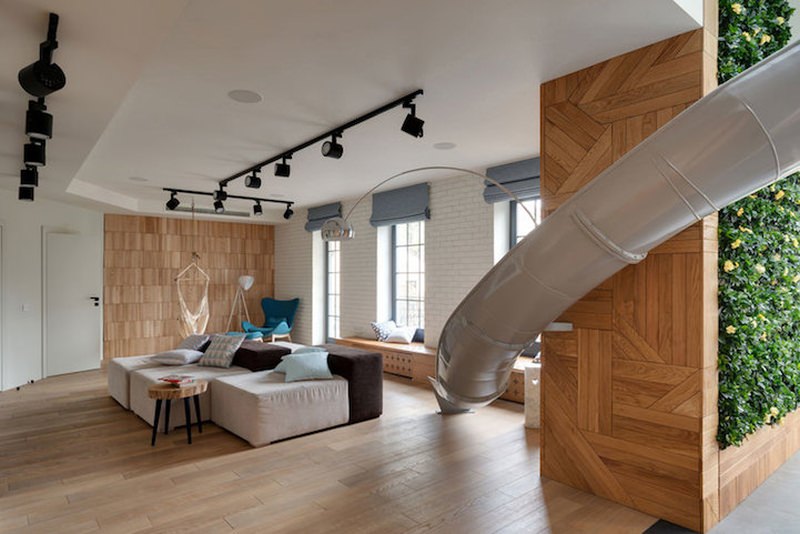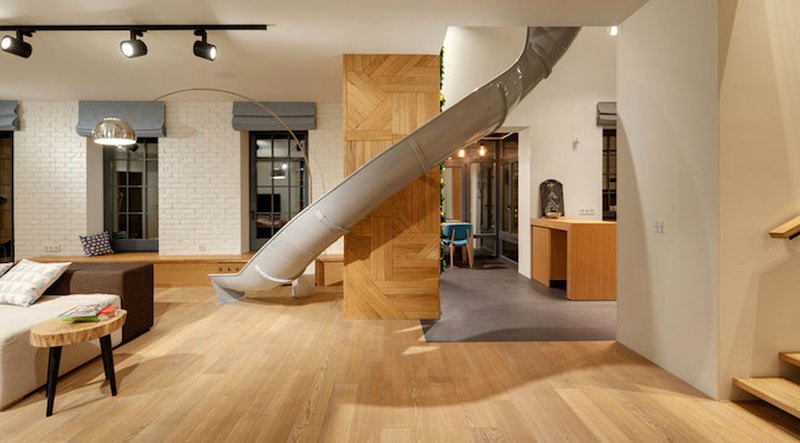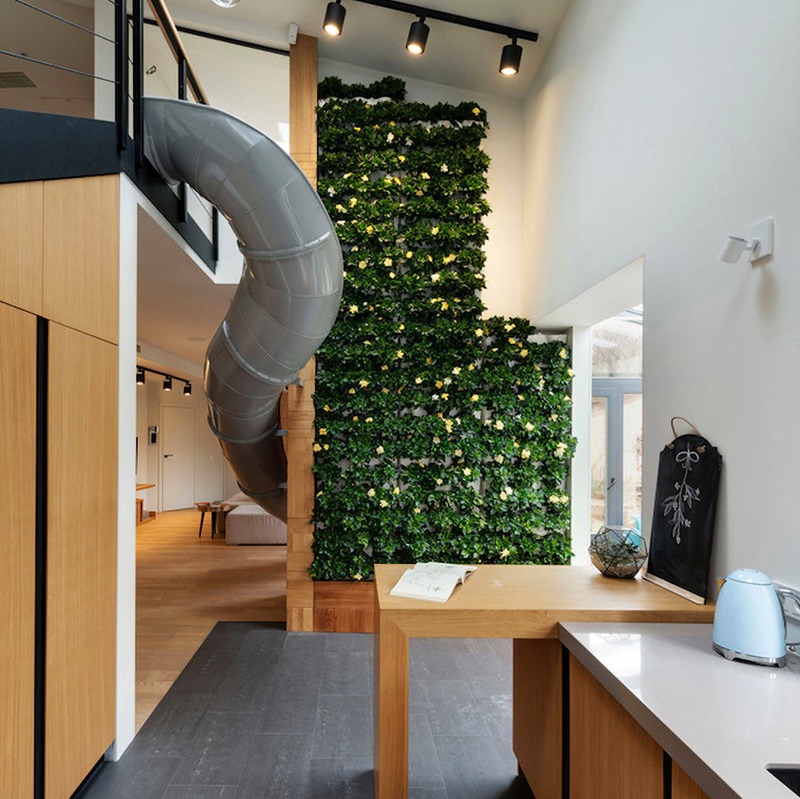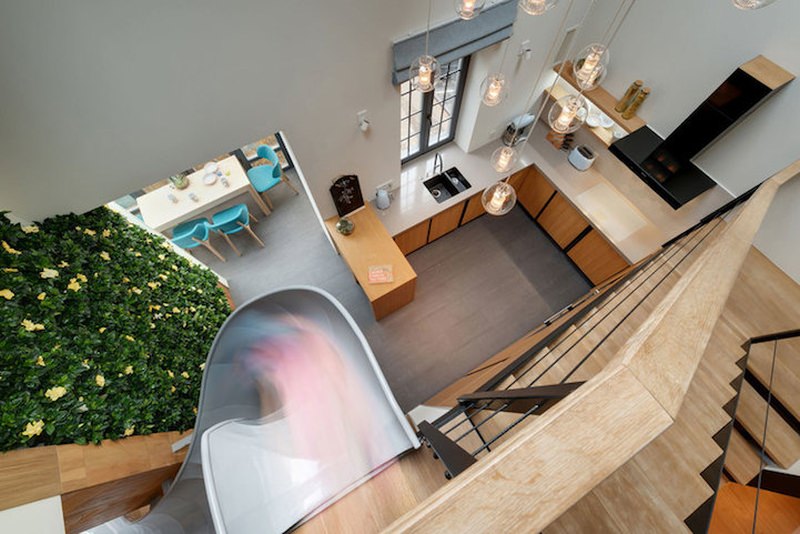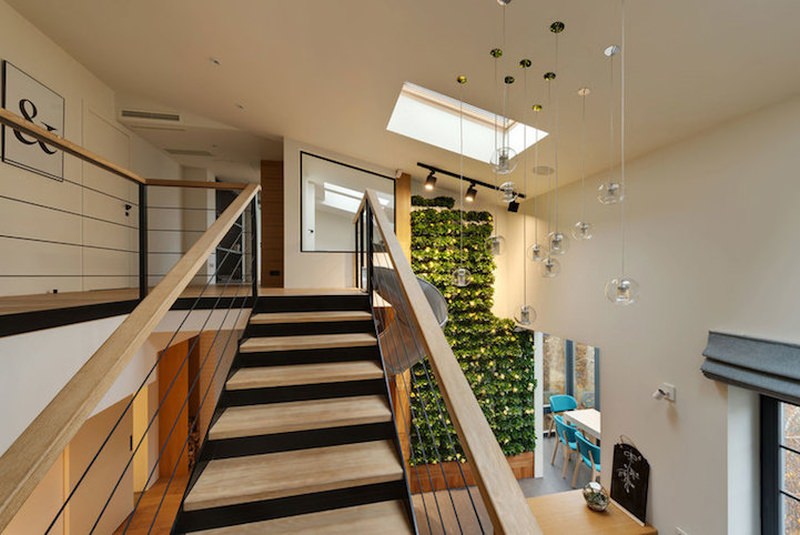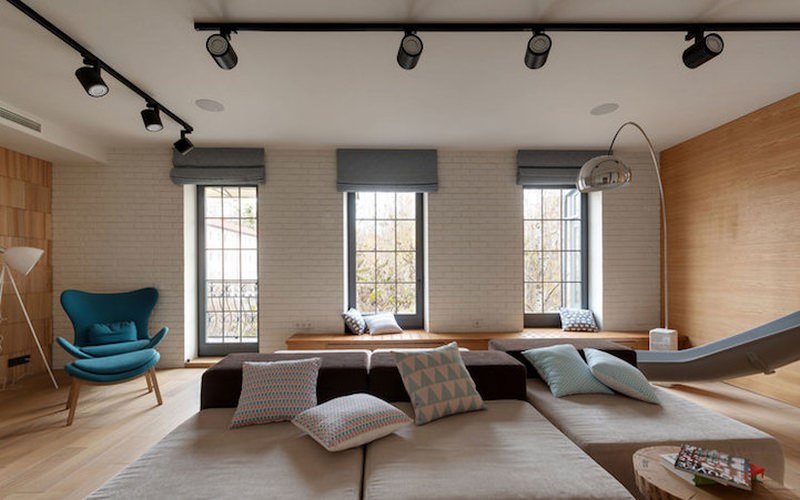 Via: MyModernMet