UK-based Baca architects has almost finished construction work of the nation's first 738-square feet amphibious home dubbed Formosa. The three-story dwelling is built on a designated flood zone along the stretch of the Thames River in England. Its structure is designed in a way that it can easily escalate up to 2.7-meters at the times of floodwaters.
Formosa stays fixed on a concrete block during dry weather conditions, but fills up with water when fierce water tides rise, elevating the building gently without any damage to the property.
The Baca team is a leader in waterfront architecture, as they conducted years of research to come up with a flood-resistant home. Finally, they have created a beautiful house that responds to flooding conditions and smoothly work with flood to protect the inhabitants. Furthermore, its surrounding garden with a cautionary mark acts as a first line of defense against flooding and provides a warning message to the residents when water level reaches a threatening level.
Keeping in mind- the architecture of most Buckinghamshire homes, the architects designed this amphibious home with a traditional pitched roof and other characteristics of the regional homes. The amphibious house is also highly energy-efficient, all thanks to the insulated high-performance glazed windows. Overall, it is an efficient model of a flood-resistant home to protect various other flood-prone regions too.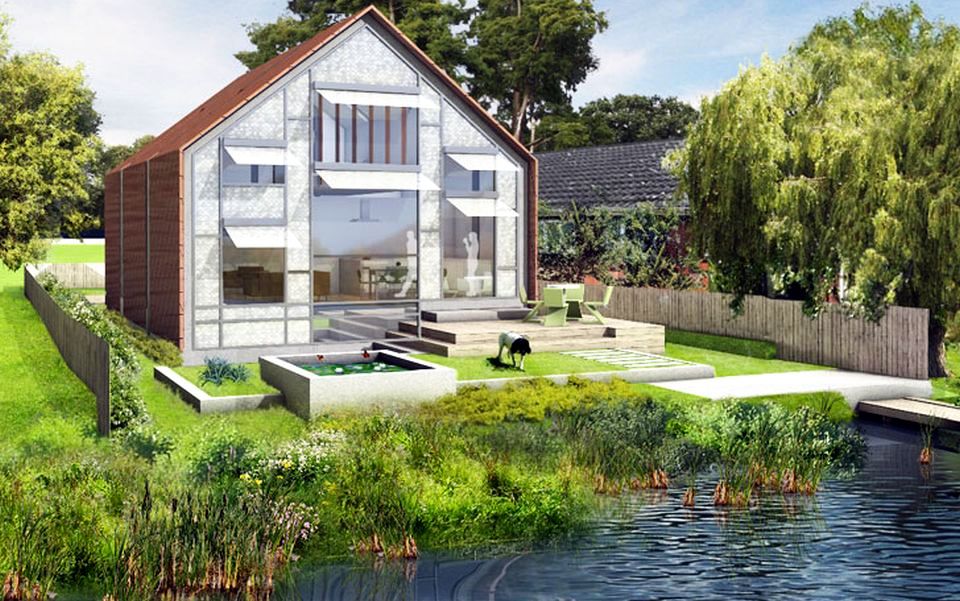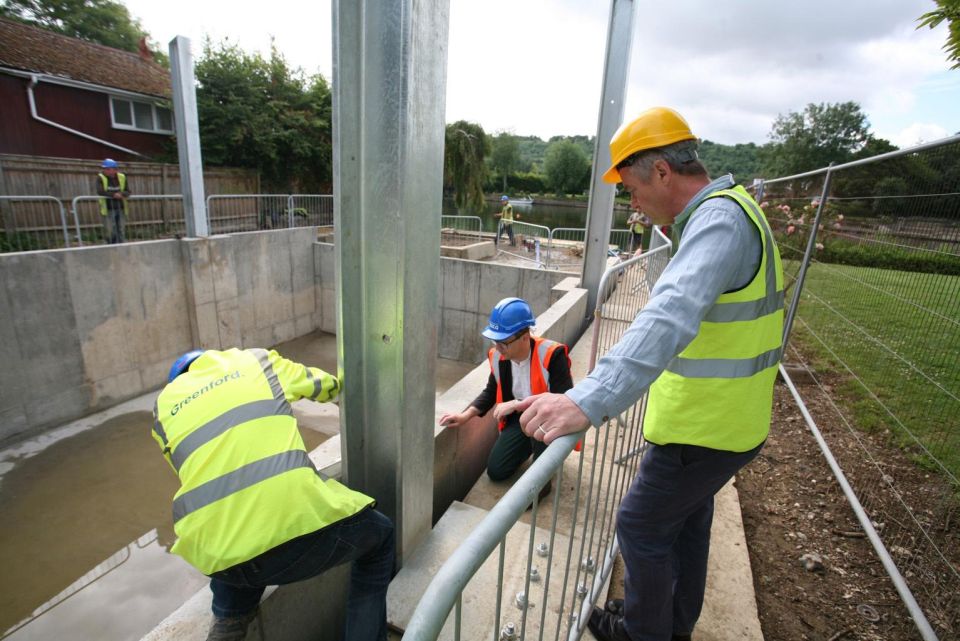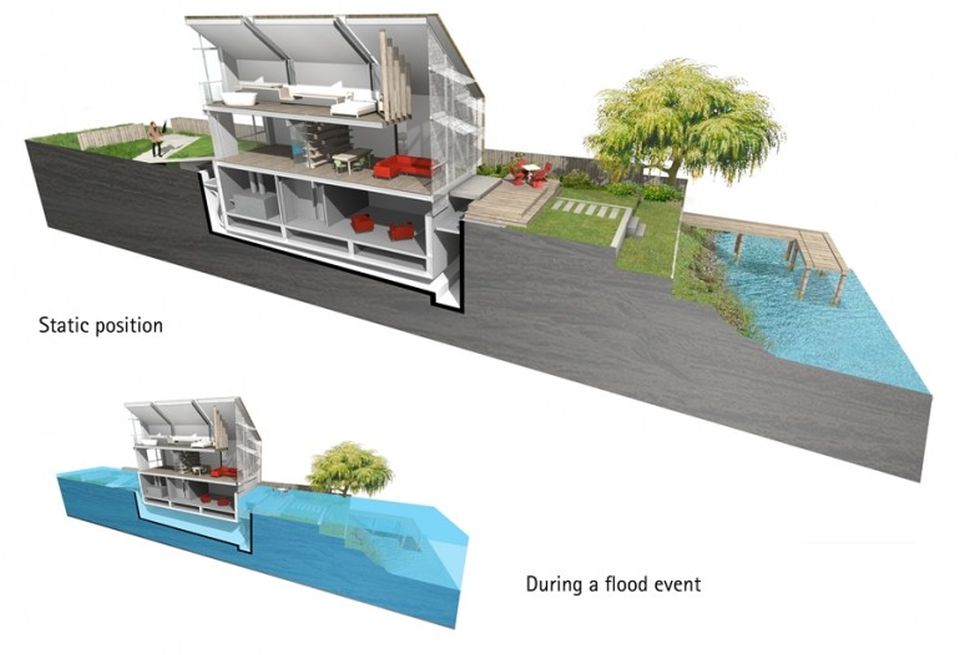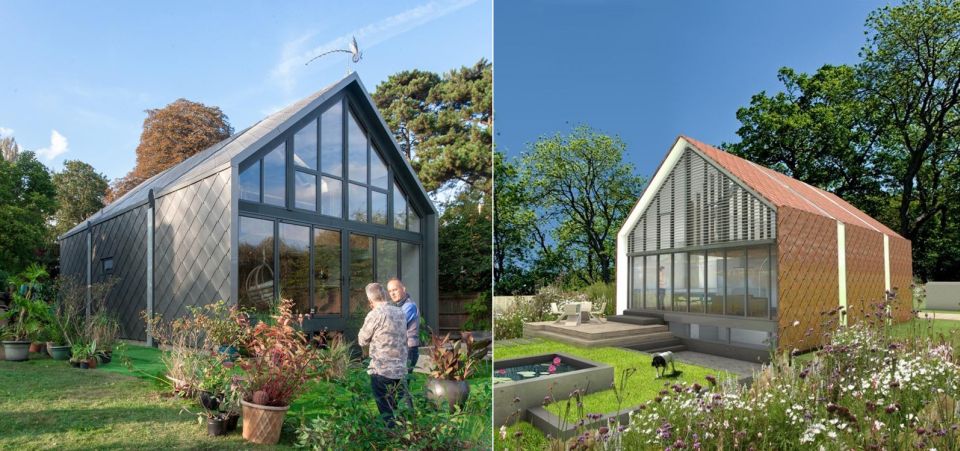 Via: Gizmag