Whether you are a DIYer or a professional, a well-equipped toolbox is essential for completing jobs around the house. But we cannot deny the fact that most of us suffer the mess created by handy tools if not kept properly. To ease off the pain of collecting every tool after task, UK-based Richard Sink, invented a revolutionary rotating toolbox for every person who is very serious about his tools.
Dubbed as Ultimate Toolbox, the patent-pending toolbox is an environmentally friendly tool organizer made using recycled oil drum. The drum that at first glance looks like any normal oil barrel is provided with a discreet sliding door that can easily rotate with a flip of a finger and reveals the internal storage area. Revolutionizing the tool storing methods, this internal space of the barrel consists of three concave shelves mounted on a spinning rack giving the user an ultimate storage space to place different tools.
Not just a hollow oil drum, to ensure robustness and durability before fitting it with tool storage shelves the drum is first engineered and then reinforced, thus converting old oil barrel into a crafty tool canister. Provided with four casters, the user can easily and efficiently move the tools around workstation. Customizable in nature, the Ultimate Toolbox can also be handcrafted as per specification.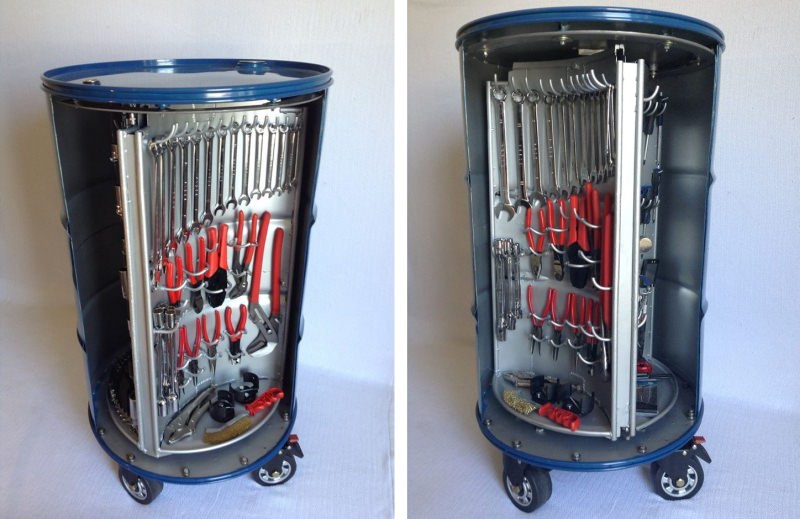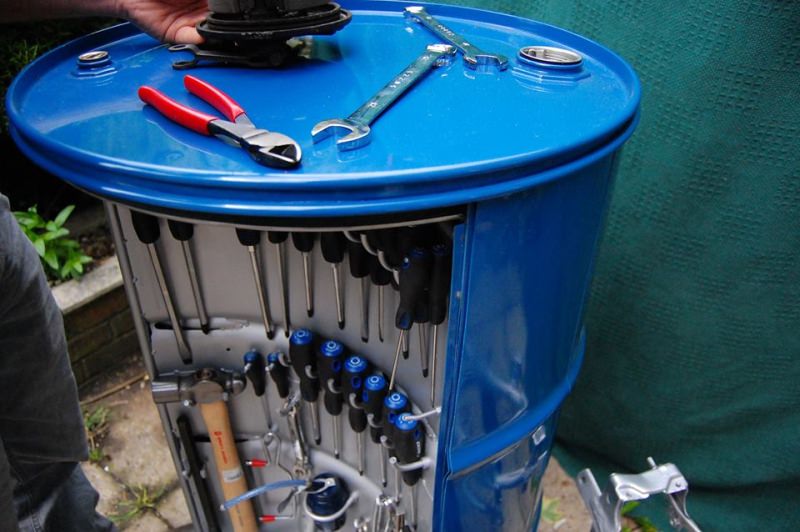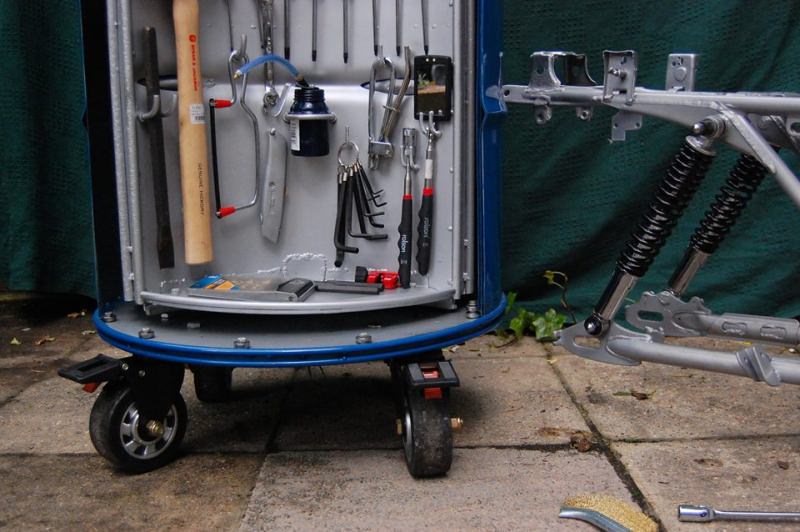 Via: Hi Consumption