This gorgeous Ulysses chaise lounge is modeled and named after the beautiful 'Ulysses' butterfly, also known as the Blue Mountain Butterfly or the Blue Mountain Swallowtail. The graceful large swallowtail butterfly is endemic to Australasia and also used as an emblem to represent Queensland tourism.
The natural elegance and wavy form of this attractive butterfly caught Will Marx's eye, who is an award-winning furniture designer and master craftsman from Australia. Ulysses lounge chair is handmade from walnut, fabric and lacquer to form highly decorative layout.
It is truly a showcase of master craftsmanship with every detail perfectly crafted. The chaise is wrapped in Mokum's ravishing tree-motif white fabric. Combination of rich dark walnut and luxurious crisp white Mokum fabric adds stunning contrast to this ultimate statement piece.
Winner of the Queensland Furniture Award for 'Excellent in Furniture using Fabric,' the eye-catching furniture captures the delicate curves of the attractive butterfly, reflecting femininity with its artistic design. So, it would be a great choice for women who prefer to flaunt ladylike elegance through their home decor as well.
Measuring 67 x 31 x 35-inches, this bespoke piece will certainly add unique style and opulence to any home, office or studio.
If you're eager to get your hands on this beautiful chaise lounge, the chair is available on Etsy for $11,075. However, for more information and full details about the chair, visit the designer's official website.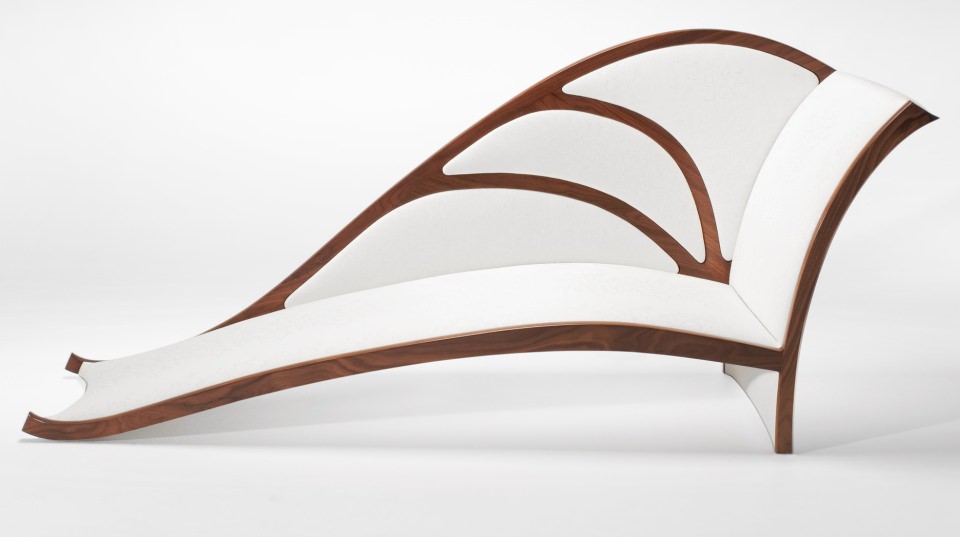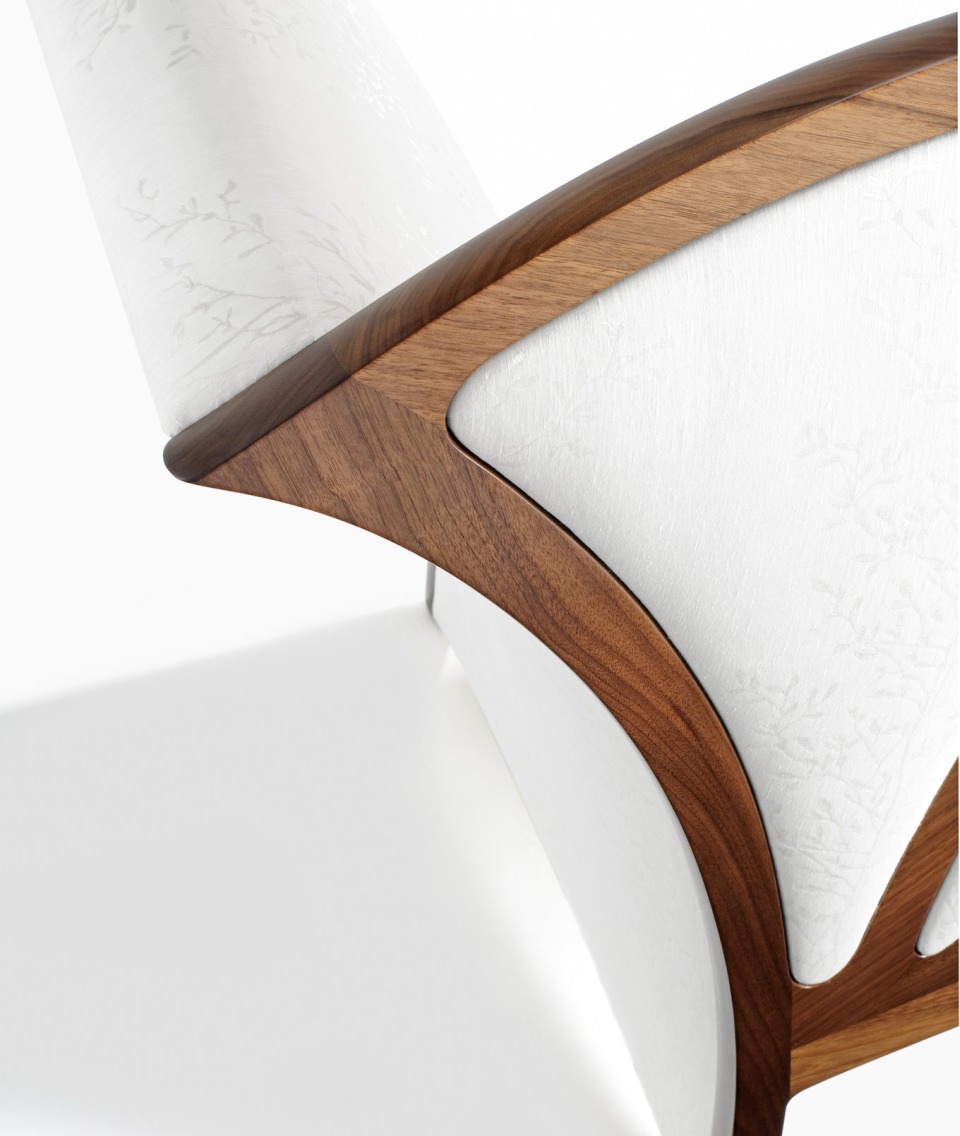 Via: MarxCraft