Caves are not new to human race. In fact they have been their shelter long since the man first walked the earth. But seldom have we thought of making them our permanent dwellings in the modern era. This contemporary cave house, designed by 'UMMO Estudio' is going to make you rethink that very thought.
Build by architects in charge Andres Moreno and Manuel Murillo, from UMMO Estudio, this cave house is a part of Cuevas del' Pino estate in the foothills of Sierra Morena near Cordoba in Spain. It is an unusual though attractive house that was cut right into the strata rock. UMMO Estudio had first planned the structure back in 2012, and eventually succeeded in conjuring a gorgeous Spanish abode.
Enclosed from three sides, it is a clean and quite habitat. Big windows on the entrance fills this 1,120-square-foot hollow dwelling with ample natural light, as well as fresh air to breathe in. Concrete and marble flooring adds modern décor to the house, and living room with expansive calcarenite stone acts as a wall for this gorgeous piece of sculpture.
Read More : Man renovates 700-year-old Worcestershire cave into his dream home
Moreover, equipped with an elegant kitchen, bathroom and bedroom areas; it will surely remind you of a sophisticated city home. Timber furniture is added for visual warmth and the white color that the cave is painted in enhances its contrast and sense of space.
Cuevas del' Pino estate is area rich in calcarenite stone and has been creating various geological formations, including caves. These caves have been primitively used as shelters for livestock watchmen. But recently, most of these cavities are been rehabilitated for rural housing and other country activities.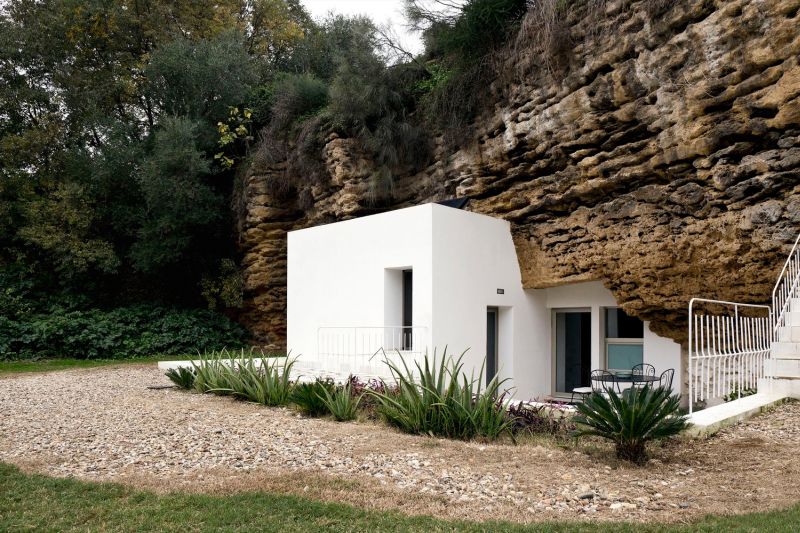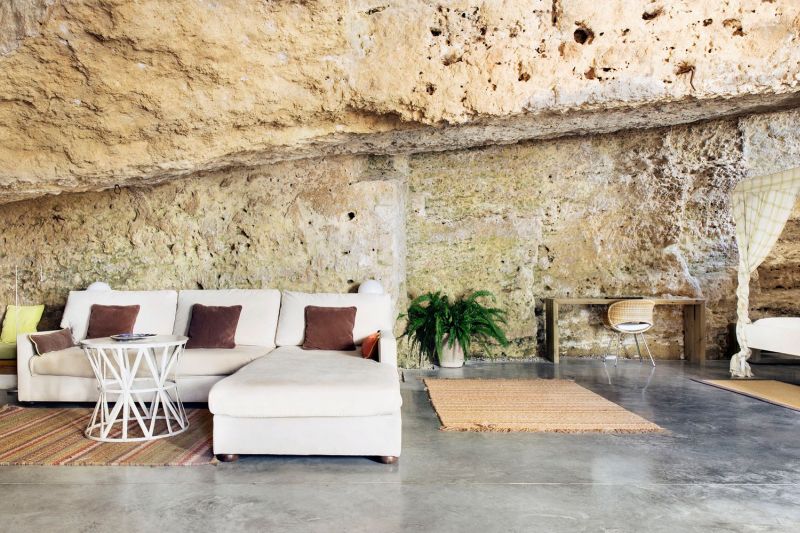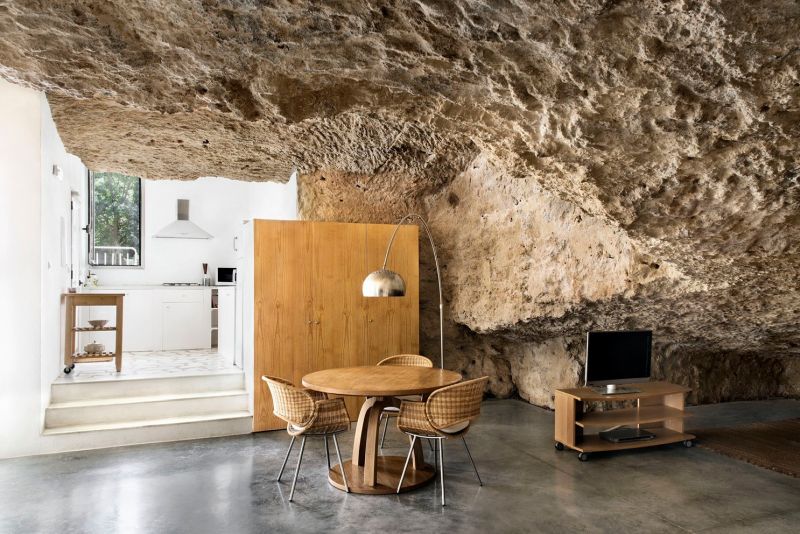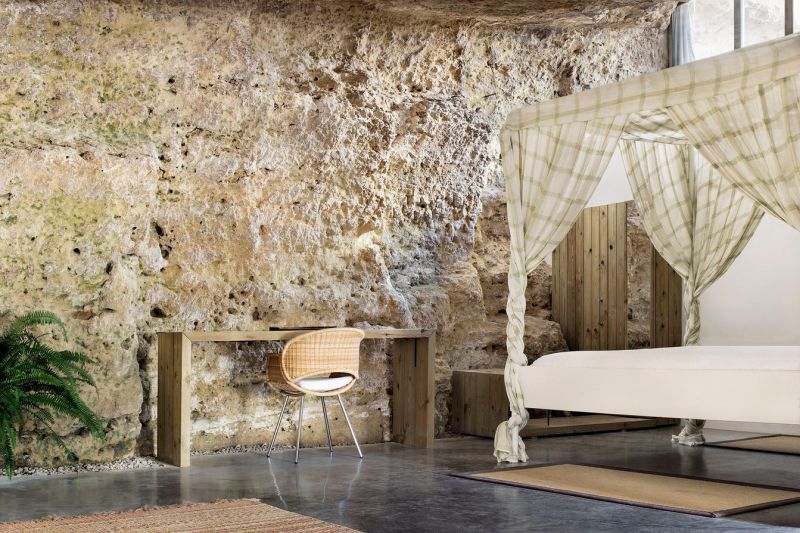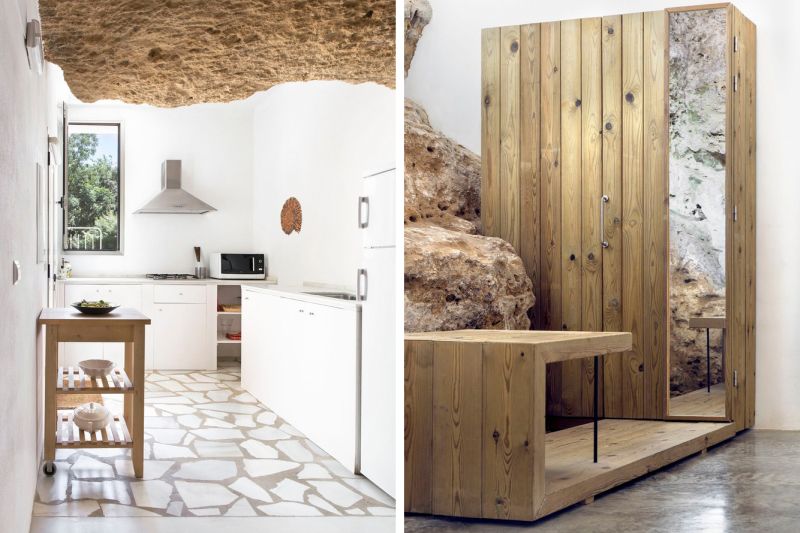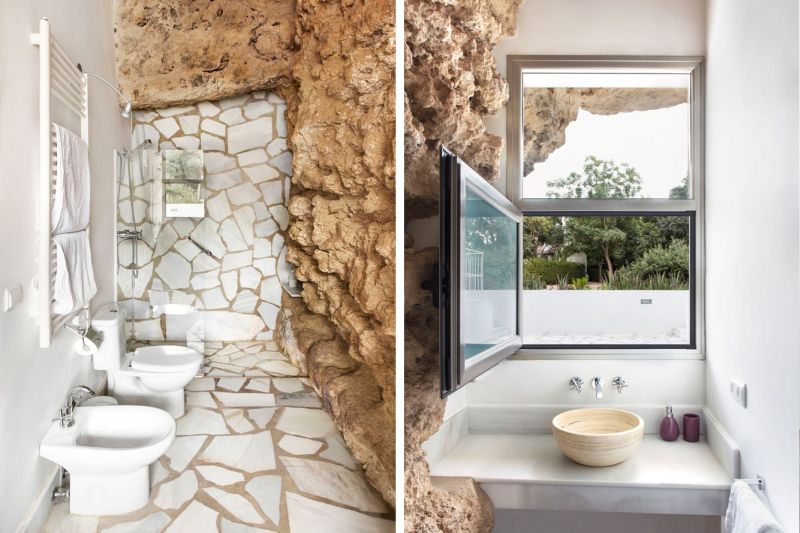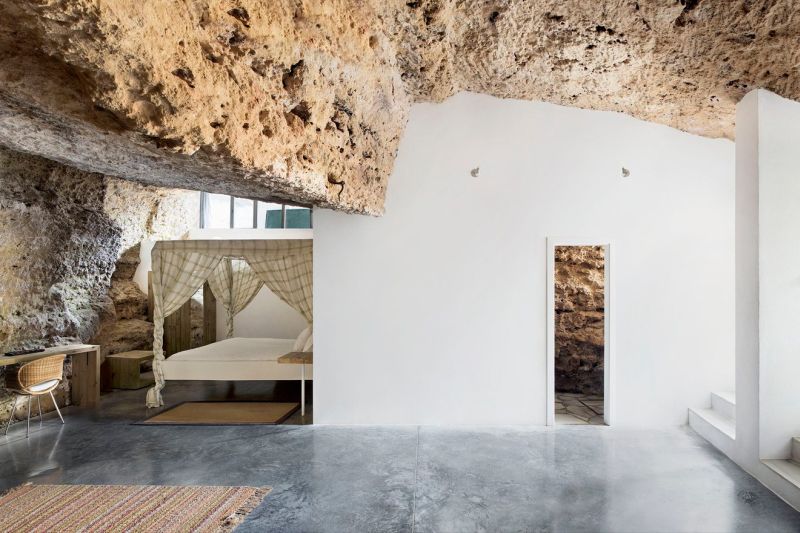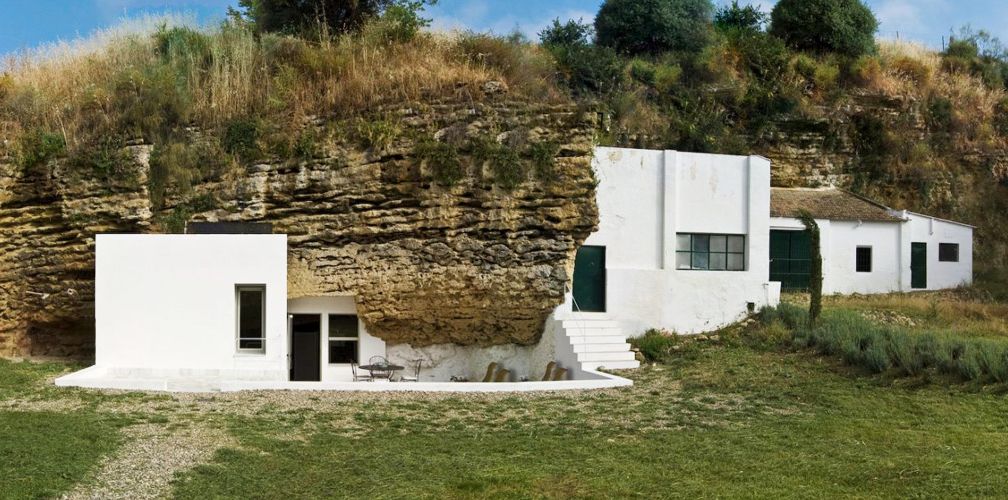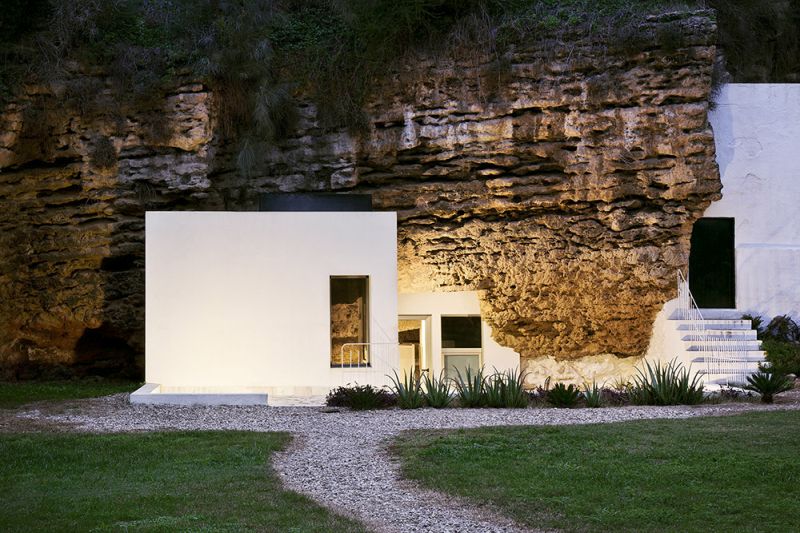 Via: ArchDaily