Texas-based firm Un.Box Studio has designed a small lakeside cabin just a few miles away from the downtown. Dubbed as Lake Austin cabin and nicknamed Cousin Cabana, it lies at a piece of land surrounded by green Cyprus trees and has been left untouched for years by the owner's family. Recently, the family approached the firm to design a cozy getaway to host family gatherings and peaceful weekend outings. And in response, the design team used natural materials and construction methods to keep it maintenance-free for long.
Interiors of this 610-square-feet cabin has been designed by Schoening Interior Design. This small waterfront cabin features wooden ceiling and white interiors that creates dramatic feel in the space. It consists of open plan living room, kitchen, bathroom and a spacious wooden deck to enjoy the beautiful surroundings. In addition, there is also a large lawn with multiple sitting areas for visitors. In the kitchen, dark-colored cabinets complement the white walls, while multiple dining areas ensure enough space for diners. The bathroom features wooden ceiling and includes toilet and a glass-enclosed shower.
Ipe siding on exterior walls allow the structure to breathe naturally, and custom floor-to-ceiling windows bring in the outdoors to add a feel of spaciousness. A board-formed low concrete planter installed adjacent to the deck adds greenery to space. To the side of the cabin, there is a hidden storage to keep all sports gear in one place. No doubt, the design team has created a wonderful private cabin where the owner couple can reside comfortably after retirement and young members can enjoy the outdoors.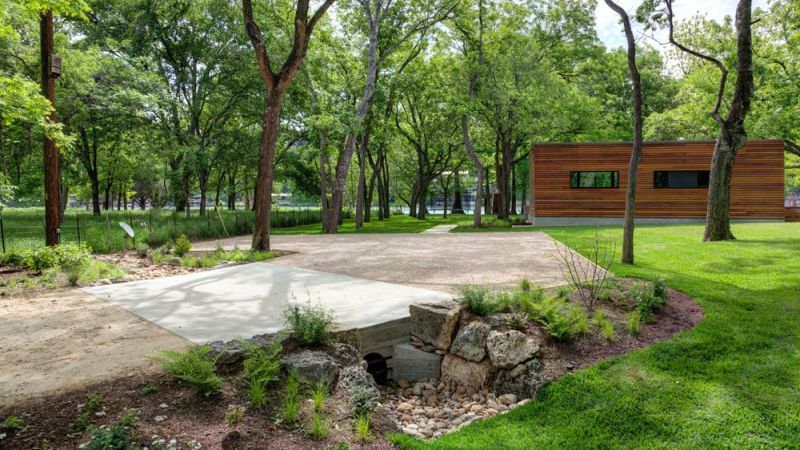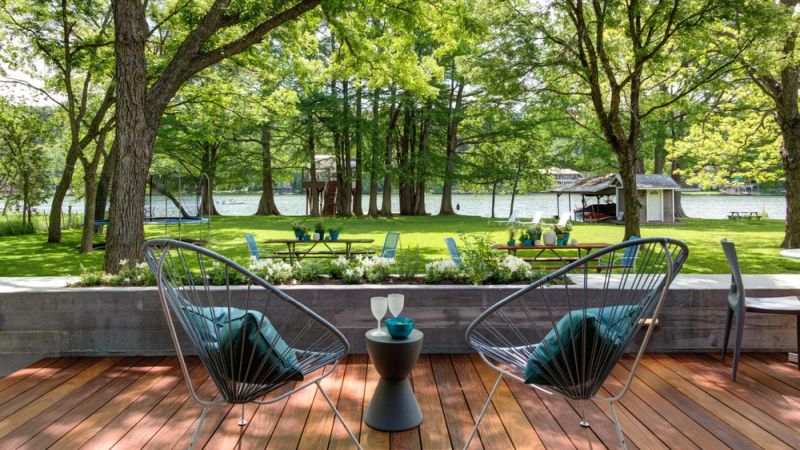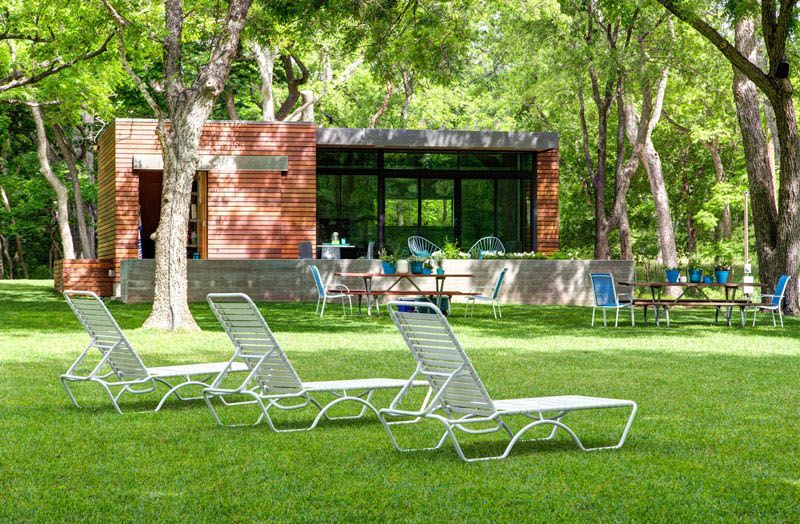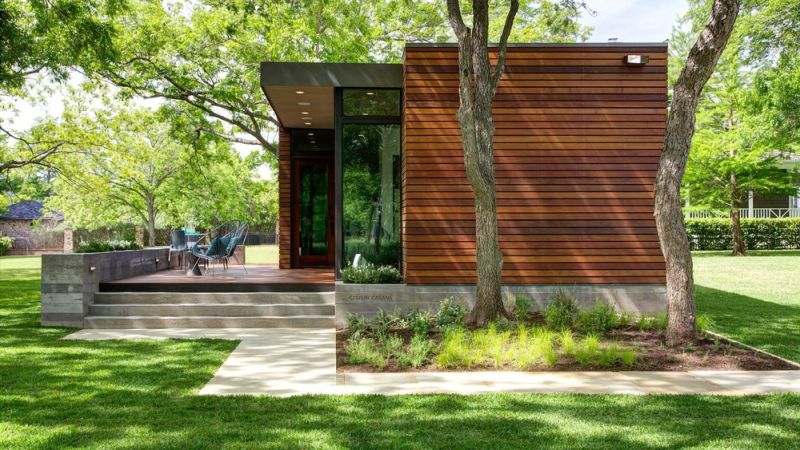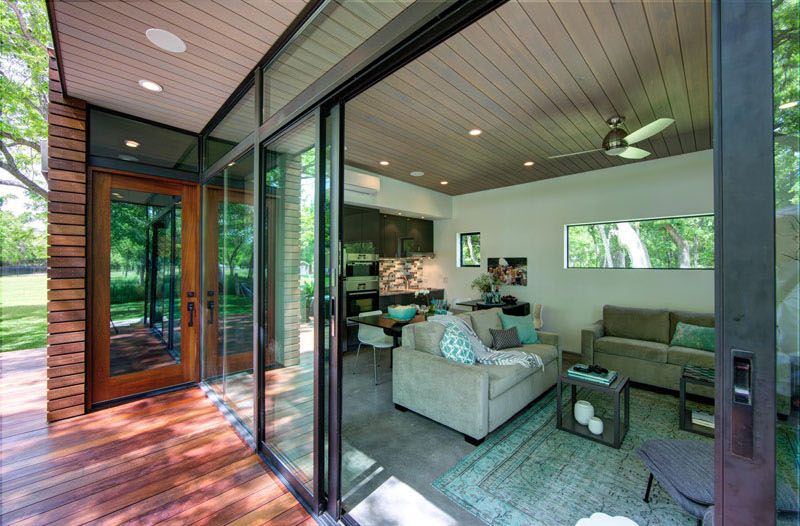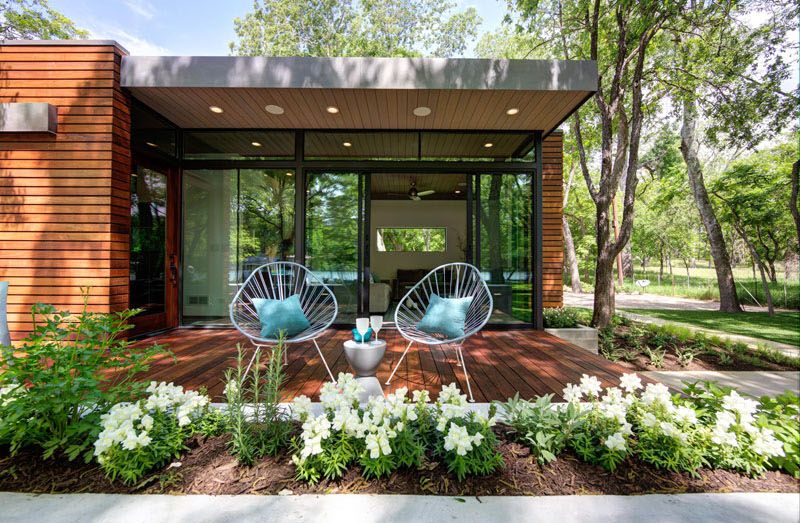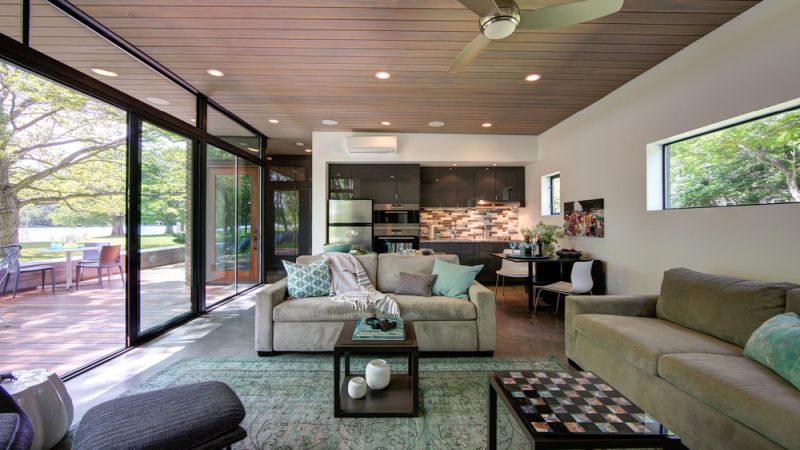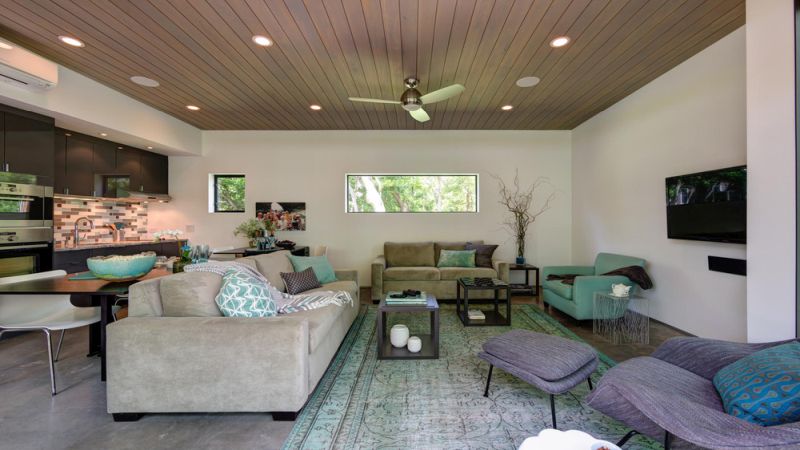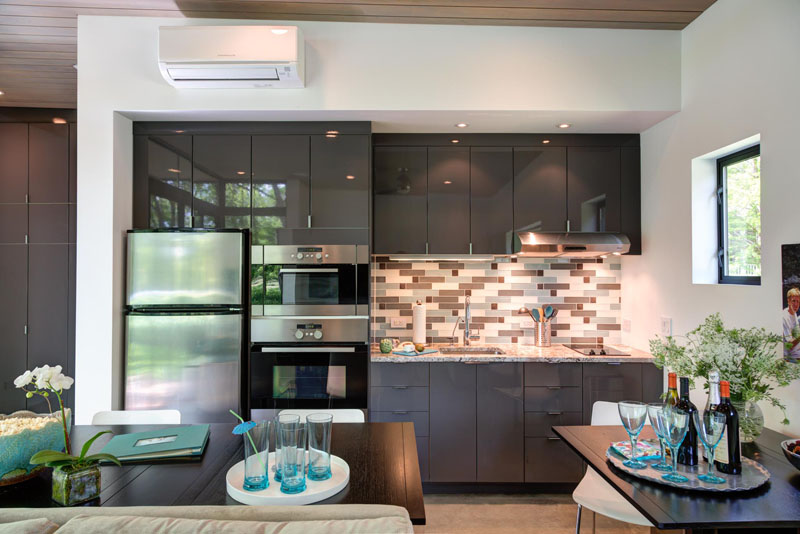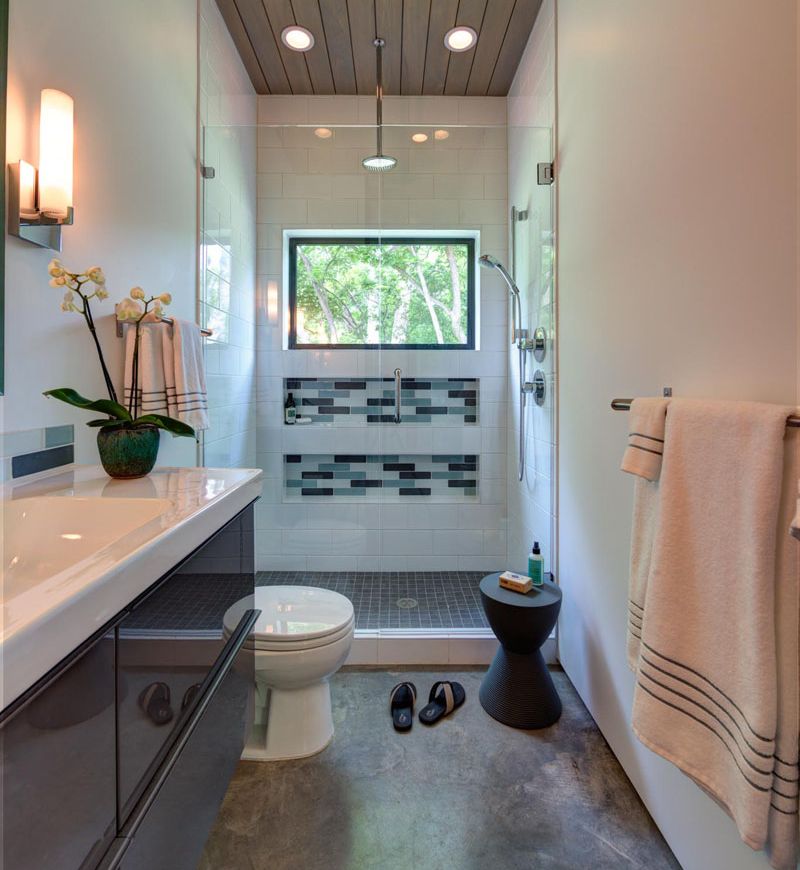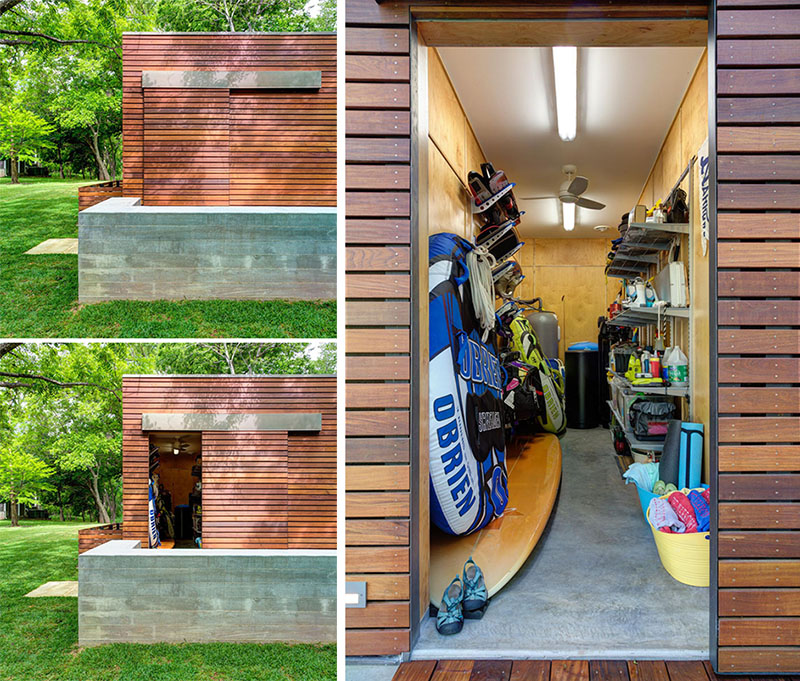 Via: Contemporist