In big metropolis cities there is always shortage of space which means lesser recreational spaces for people to chill out. This leads to high demand of existing rec spaces in cities, as a result you have to wait longer for your turn. To deal with such situations, a foldable recreational center dubbed 'Undefined Playground' has been developed by South-Korea-Based architects.
The Undefined Playground by B.U.S. Architecture can be unfolded in many ways to play a variety of games. The 12-feet tall foldable recreational center is five sided and has 158 square feet wood-paneled steel frames. Each side of the rec center supports a different game. There is one side for basketball hoops and another with a small soccer goal to enjoy street football. Remaining sides also support games like tennis and discus throw in the same way. Space inside the rec center can be used for storage purposes.
Ji Hyun Park one of the architects from B.U.S. Architecture says that this innovation is result of a personal need. This undefined playground is perfect for recreational purposes in cramped cities where space shortage is a big issue. Clearly, Undefined Playground is a great outdoor accessory for space constricted urban areas, and can be a good choice for educational institutions and modern offices.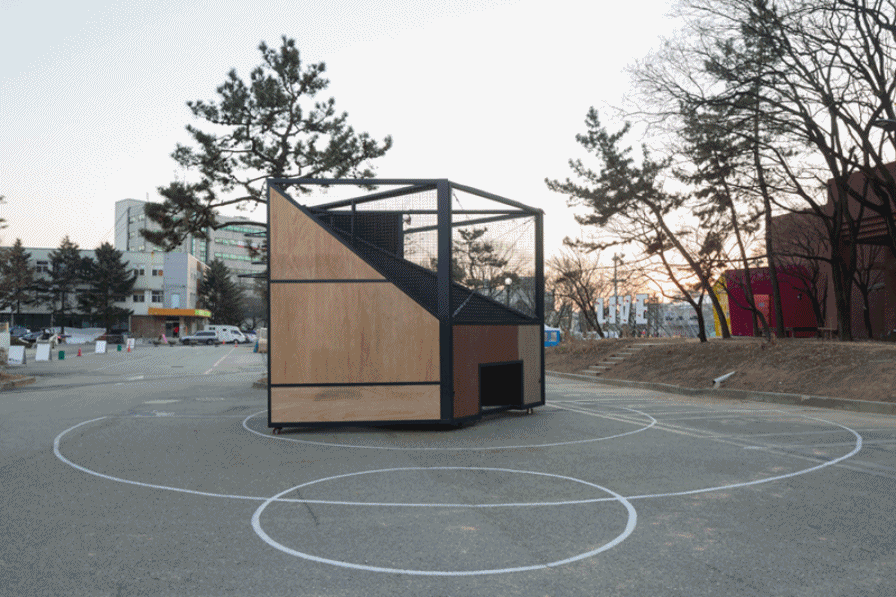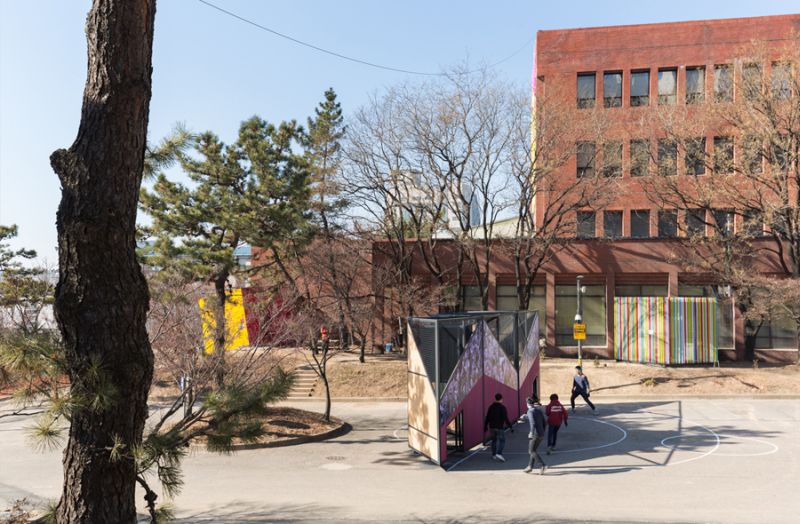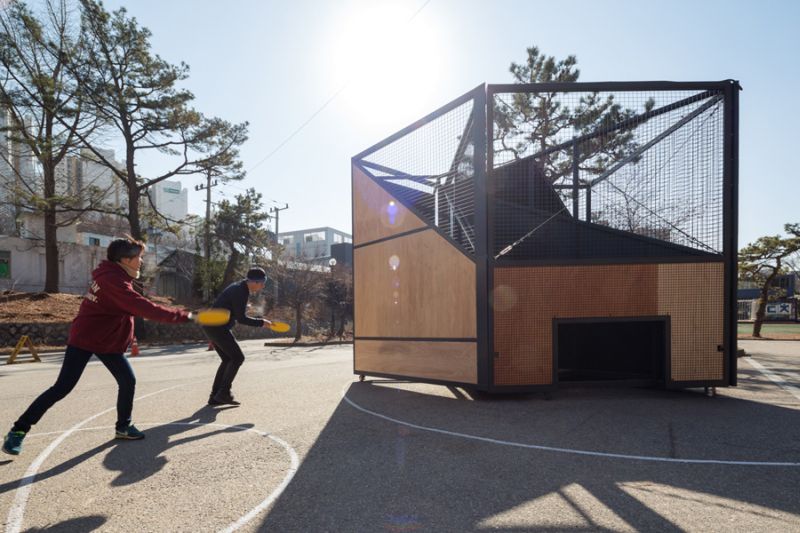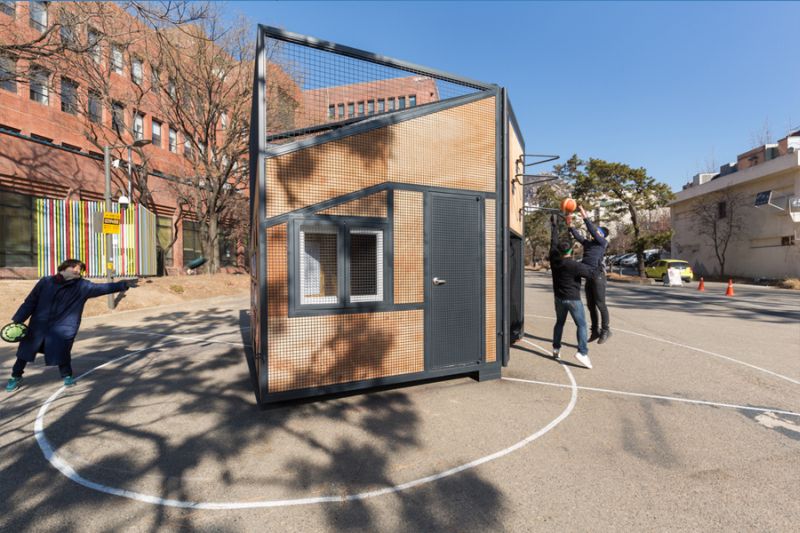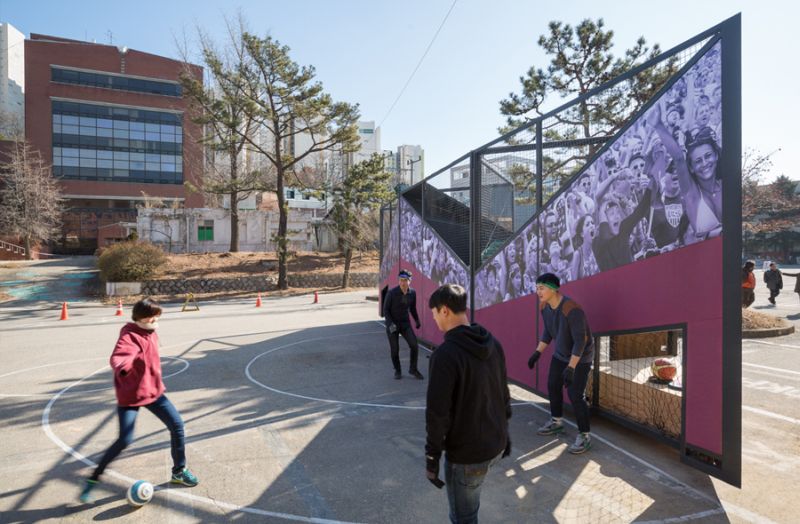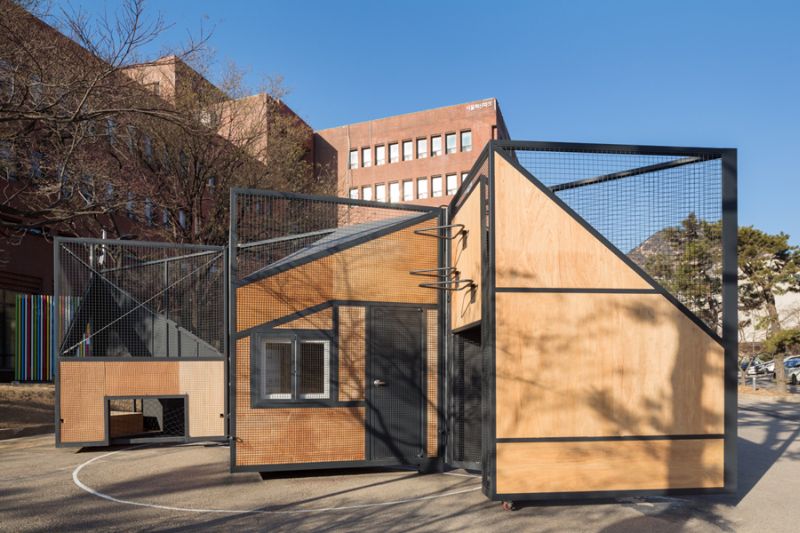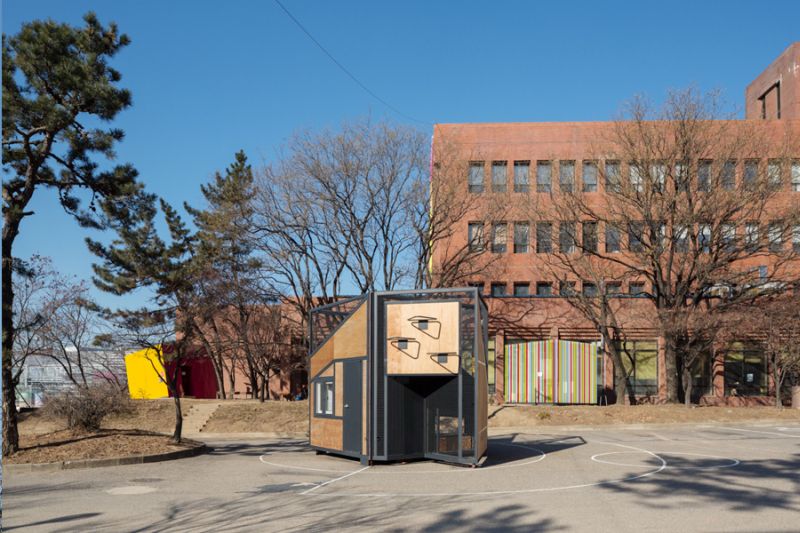 Via: MentalFloss