Unexpected Collection by Elliot Bastianon is an attractive and functional range of furniture, which is made out of the acoustic sheet, EchoPanel. The acoustic panels have been folded, bent, creased, pressed and pleated to form various furniture units in unorthodox forms and characteristics, hence named the "unexpected collection."
Usually, acoustic panels are used for better sound management and enhancing a specific working area. But probably it's the first time someone has created such minimally aesthetic furniture pieces out of these sound-controlling objects.
Following are some elegantly practical furniture units from the Unexpected Collection.
# Orientation Coffee Table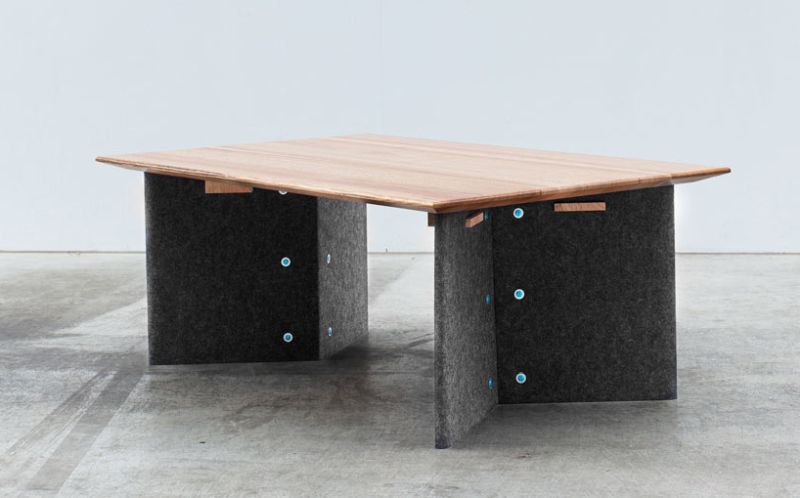 Orientation is a contemporary coffee table that's made using traditional craft techniques. It consists of two folded sheets of EchoPanel, which are shaped into large 'V' legs, supporting the oak wood top. Furthermore, custom wood fasteners are used to join the two materials in form of an aesthetic furniture piece.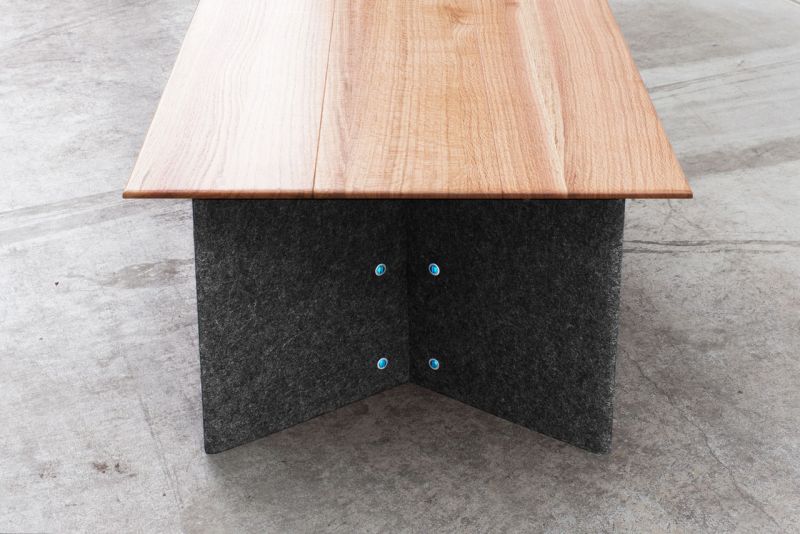 # Six-Fold Bench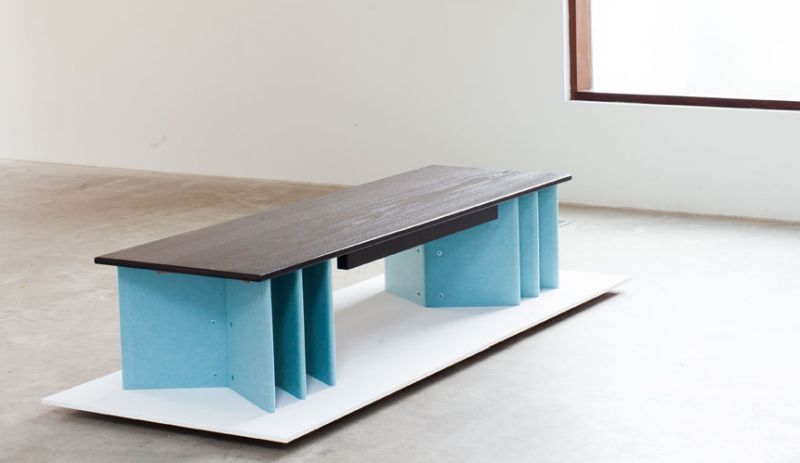 Six-Fold bench seat is created using six individual sheets of EchoPanel that function as an underframe, similarly as in the case of Orientation table. A timber frame on the underside is used to eliminate any chance of deflection, while ensuring the top remains flat when used.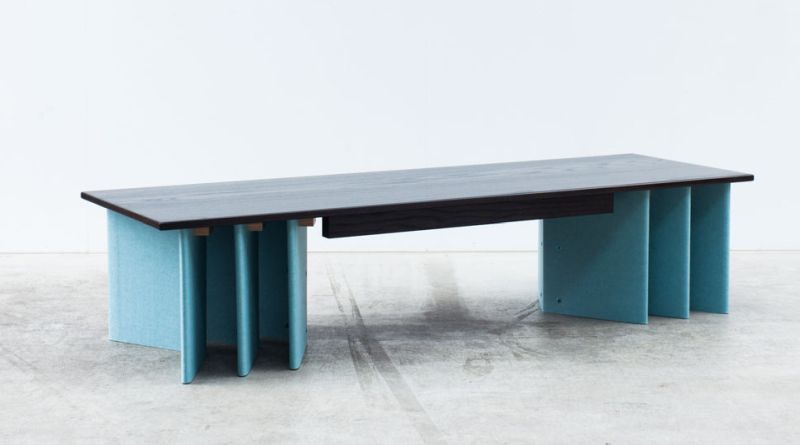 # Tilted Shelf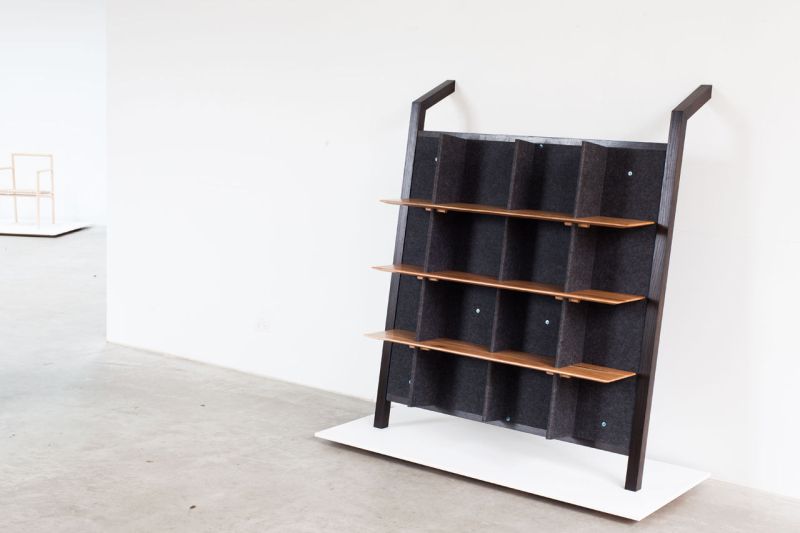 Tilted shelf is made using a single acoustic sheet that has been pressed together and supported by a timber frame. The wall-leaning shelf is composed of different materials like acoustic panels, plastic panels, and timber shelves to form a fully-functional furniture. The wooden shelves are held by oak dowels, resting in-between cut sections in the folds to hold books and decor items.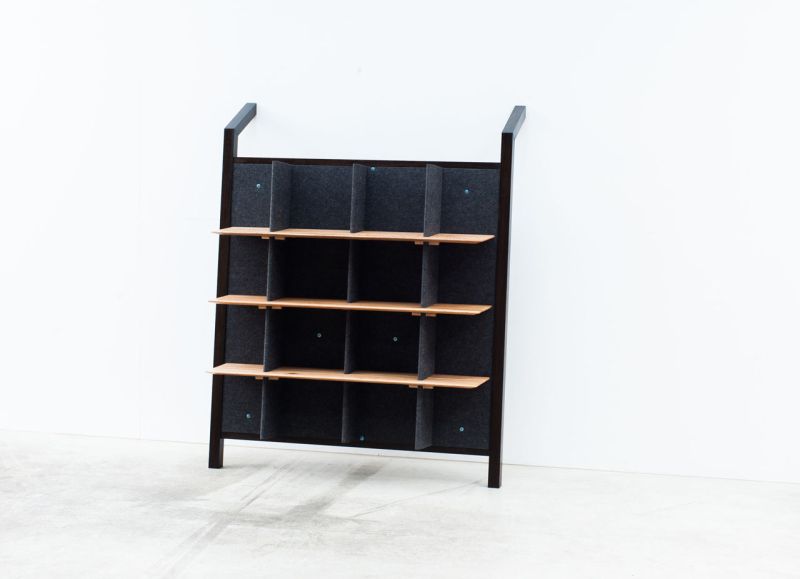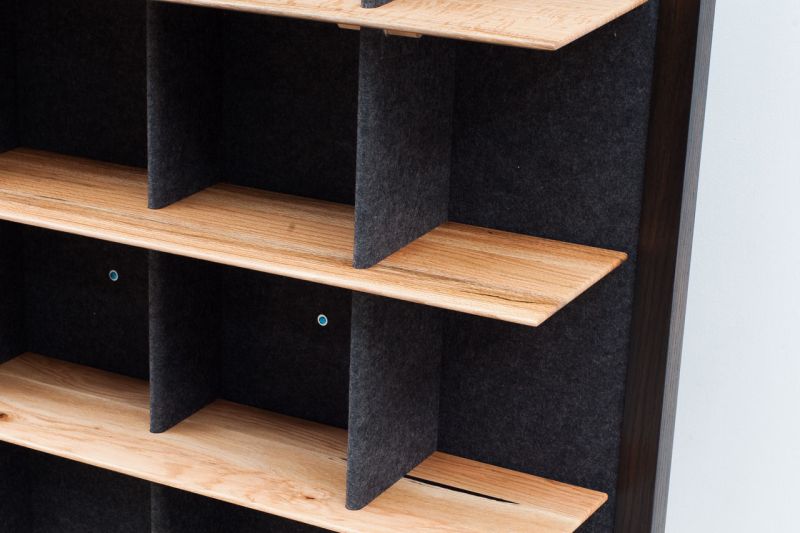 # Armadillo Light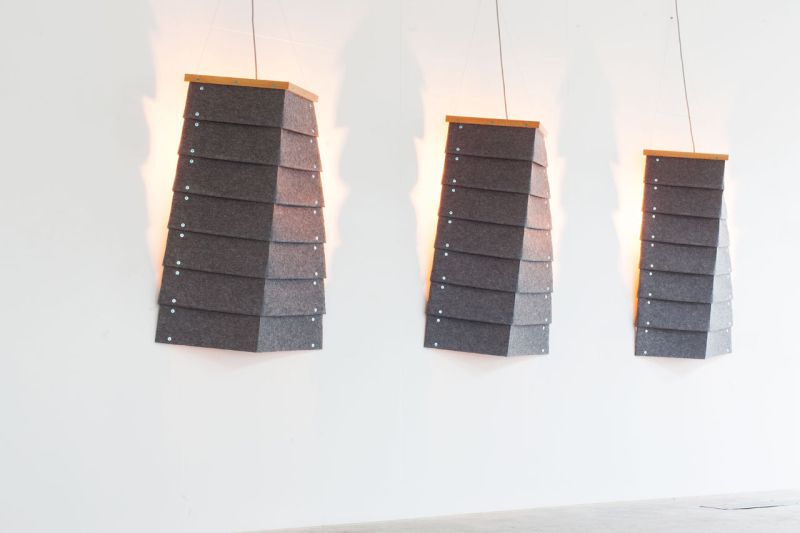 Armadillo Light is an unusual wall-mounted lighting fixture, which is sculpted out of a single sheet of EchoPanel. The acoustic material has been folded, pressed and fastened in shape of a sculptural lighting system for any contemporary living space.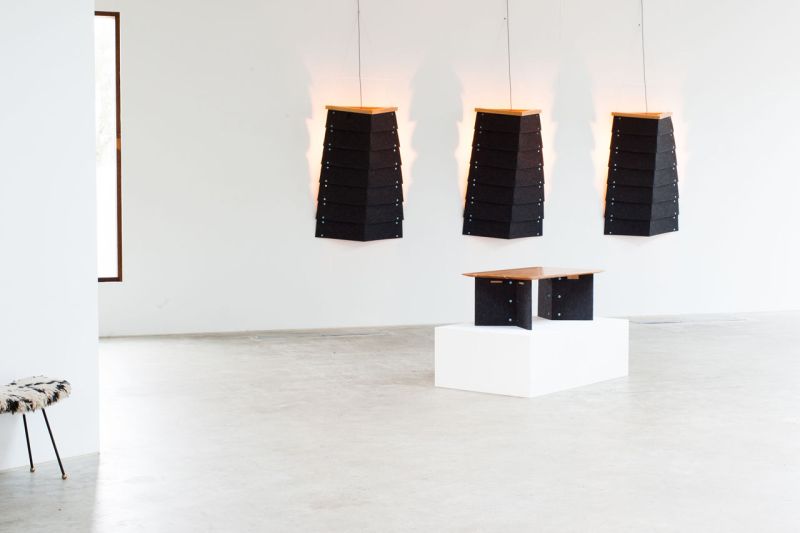 Via: Design-Milk / ImagesCourtesy: CharlieWhite