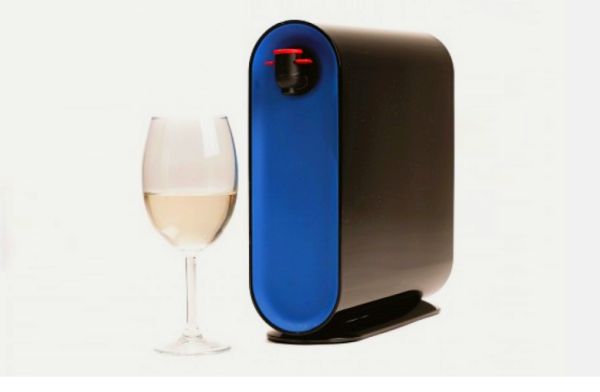 Over the past few months, we have talked about a wide spectrum of innovative wine storage products ranging from racks built from dead tree trunks to coolers crafted from pewter. However, this time around the scope of practicality takes precedence with Unikia's stylish wine server. Envisaged as an chic yet convenient alternative to those mundane liquor store card boxes we are so used to, the wine server is actually touted to be the 'world's first container for boxed wine on the market, that works against gravity.'
In other words, after placing the boxed wine bag inside the classy form, one doesn't need to lift or tilt the wine server (for serving the wine). And, quite remarkably this is not only usability criterion showcased by the functional design. Given its 'anti-gravity' credentials, the user can also put the server vertically or horizontally, thus managing its spatial quotient as per the area of your kitchen, bar or cellar. The logistical ambit is also improved with an integrated cooling element inside the wine server's lid. This allows you keep your wine chilled for a while, even after it has been taken out of the refrigerator.
Dimensions – Height: 26.5 cm; Length: 27.5 cm; Width: 8.5 cm
Price – €74.95 or around $100 (for more buying details, please refer to this link).