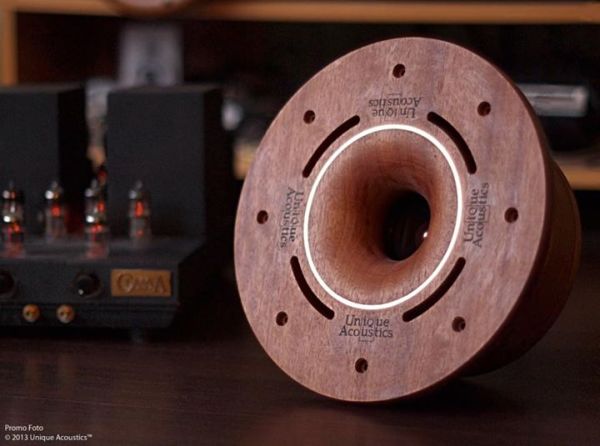 In-wall sound systems have always fascinated us, given their 'double' credentials as home decor elements. In that regard, the Architectural Line Model I (limited collection) from Unique Acoustics seriously tickles our fancy with its old school, unobtrusive form that is complemented by a solid wood finish (ranging from makore, rosewood to ebony). This restrained yet tasteful quality of the loudspeaker allows it to be seamlessly placed in various spatial denominations, including a hall, a bedroom, a living room and even in clubs, lounge cafes and spas. The practicality is further notched up by some high-end performance delivered by the speaker system, thus making it a winner in the compact line of acoustic mechanisms.
Since, we are talking about sound quality, the core 'power-train' of the Architectural Line Model I comprises of an excellent driver by Audio Nirvana, which is further modified and optimized by Unique Acoustics engineers. The conductor design is also improved by integrating Bass Ultraflex Plus in its more compact avatar. So, the end result, is the deliverance of the highest- quality sound effects via speakers that can be easily mounted on walls and even along ceiling sections.
All images are courtesy of Unique Acoustics.
Via: Facebook