Perfect lighting can make a vast difference in any room, illuminating it with ambiance and character. The choice of lighting can elevate the statement of a house or improve a room's decoration and fill it with positive energy. With numerous shapes and sizes, designs, colors or lighting abilities, most unique lamp designs have become a convenient way to alter the lighting tone of a room.
Whether in need of decorative or functional light, these unique lamp designs range from eco-friendly illuminators to dual-purpose light fixtures that are sure to appeal to a wide variety of preferences. The design-conscious lighting fixtures range from pop-culture-themed decor items to elegantly practical office accessories.
From the classic to the whimsical, from industrial to minimalist – lamp designs have evolved over time through a marriage of aesthetics and function, providing light and a splash of style. Each element offers a certain aesthetic and ambient aspect that may be just what your home is looking for. We have listed 20+ lamp designs to help you choose the right lighting fixtures for your humble abode.
Papier Mache Paper Lamp Pendant
The stunning, peony-shaped papier-mache lamp is a piece of decorative pendant lighting. Made out of recycled papier-mache technique, this lamp weighs 4kg. It is a perfect fit in restaurants, cafes, dining rooms, and living rooms. The surface is clad in beautiful granite color and the inside is painted in gold. Owing to the properties of the material, the lamp is very durable and elastic, allowing them to be placed on any wall surface and ceiling. The color palette of the lamp is customizable according to the customer's preference.
Buy: $420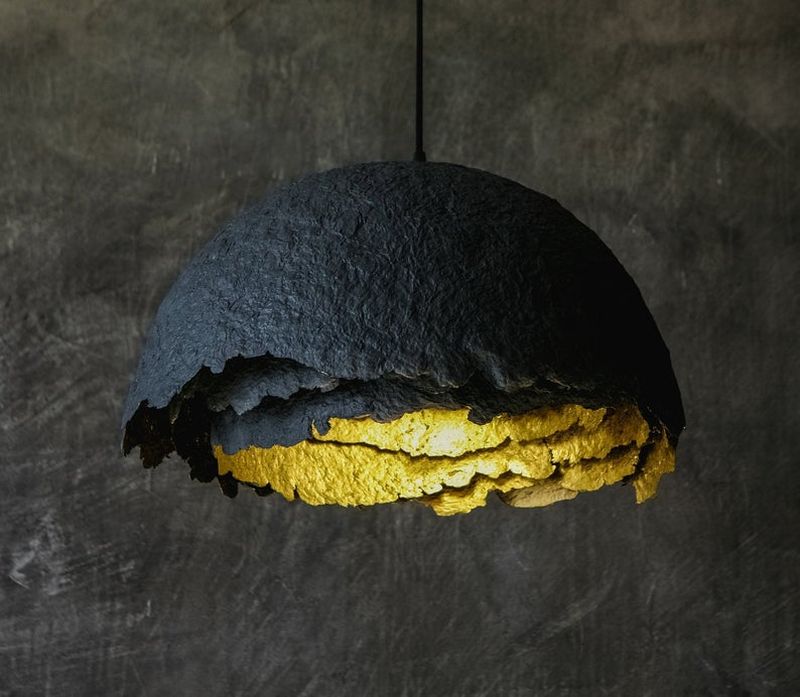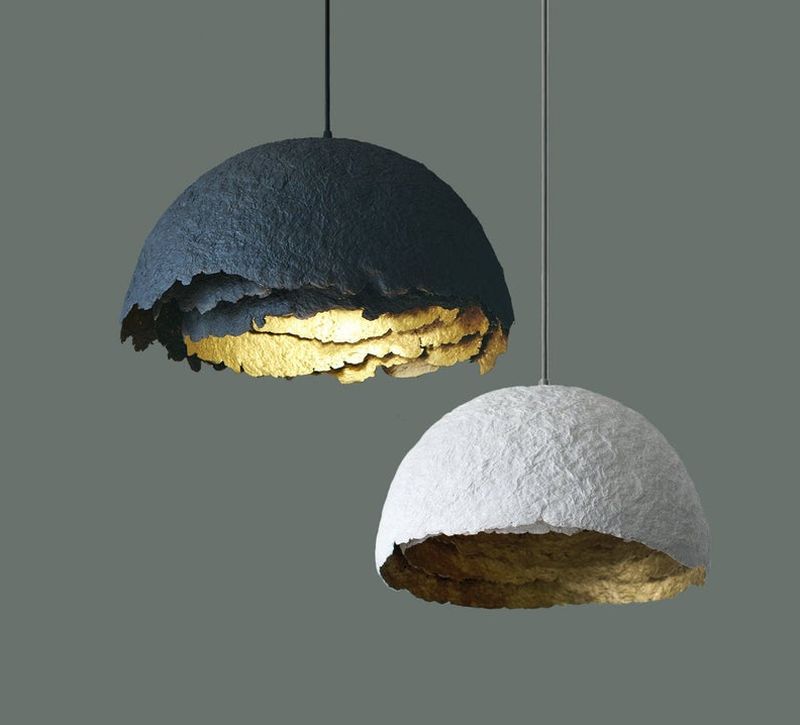 Ivy Handmade Floor Lamp
This stunning floor lamp is made from pieces of entwined driftwood that have been beautifully assembled on a pine base in such a manner that it appears to be growing out of the base. It is fitted with a LED light and an adjustable holder placed behind the wood to emit light softly through the gaps in the ivy. Weighing 16kg, this rustic driftwood piece has been meticulously cleaned, treated, filled, and waxed with a natural matt finish in White Ash to give it a bespoke look.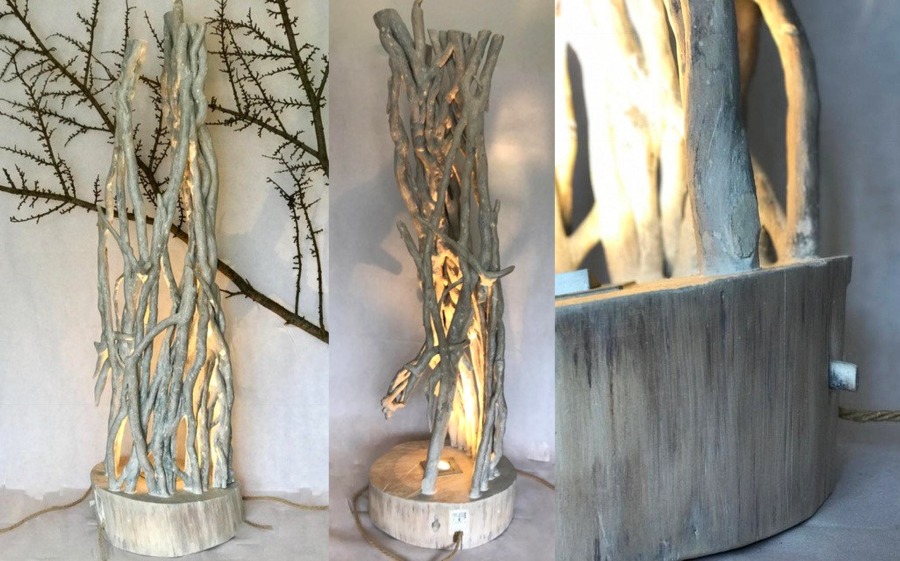 Mistery Pendant Wood Lamp
This "Mistery" pendant light art deco wood lamp is created intricately out of natural birch plywood. This pendant luminaire creates a cozy and unique atmosphere that you will fall in love with instantly. Paired with large shades and an open wooden hood, the layers of this lamp spread very original and mysterious shadows on the walls and furniture. This handmade beauty is a perfect match for bigger spaces such as dining or sitting rooms.
Buy: $236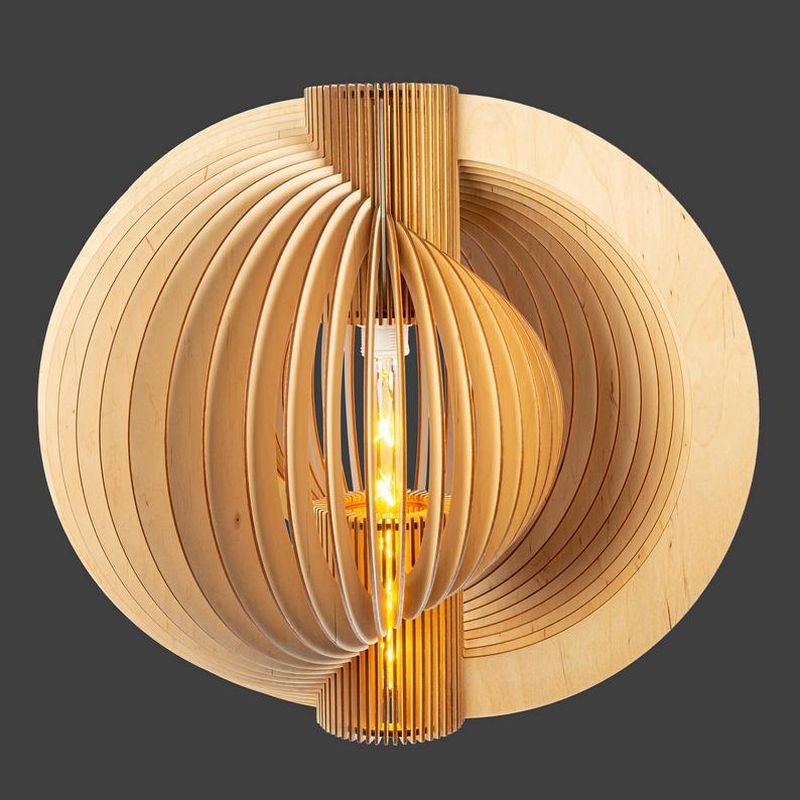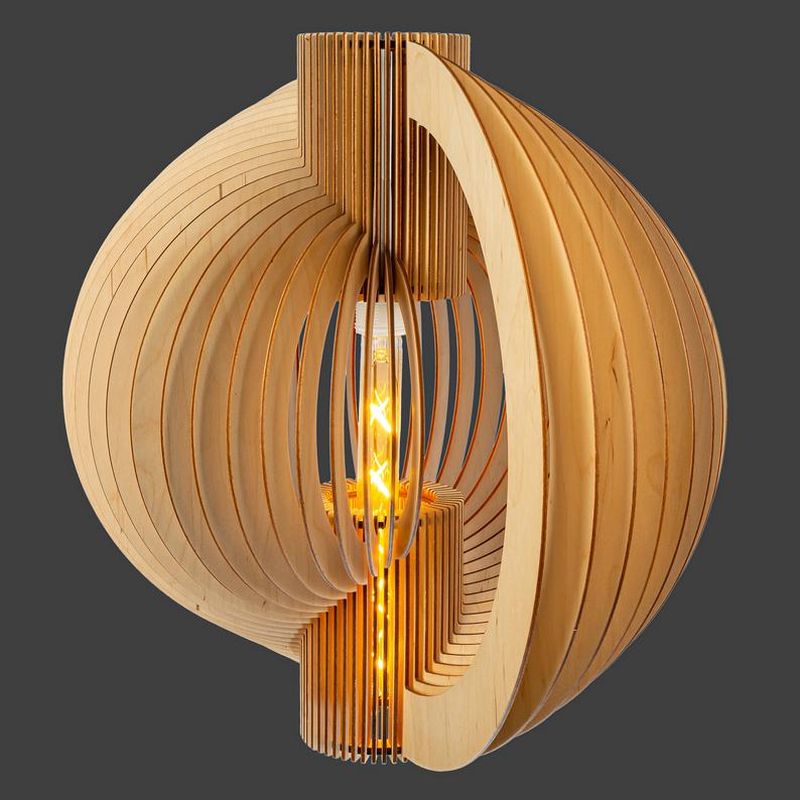 Slash Lamp
Created by Bucharest-based Dragos Motica, this concrete lamp is made from birch plywood, an LED bulb and a reinforced concrete shade encased in concrete. The lampshade is created by pouring concrete into a wire mesh over a silicone mold. Users can smash the shade to reveal the reinforcing steel mesh or keep the lamp as it is. It is designed to suspend from the ceiling by a textured cord, linked to a carabiner and spool to help adjust its height.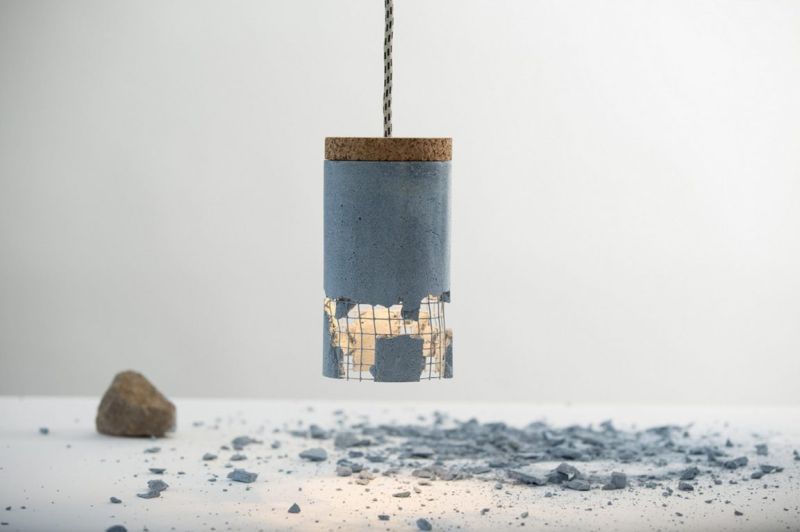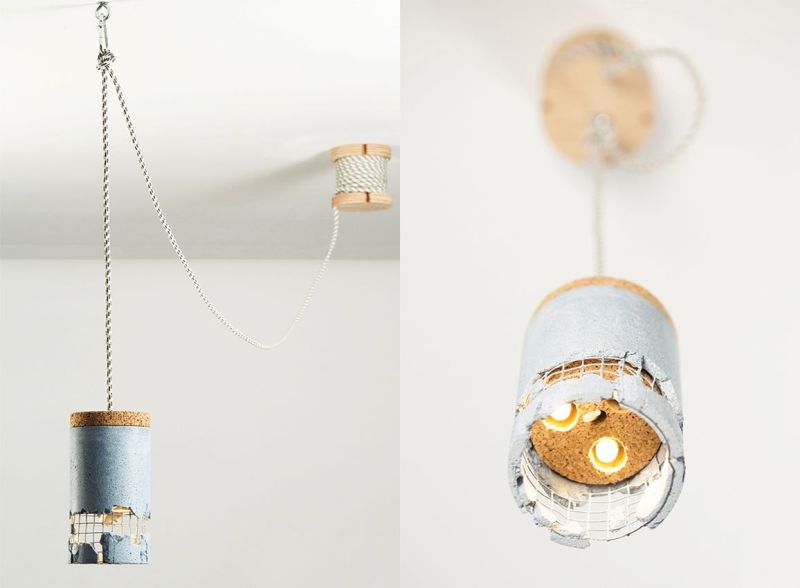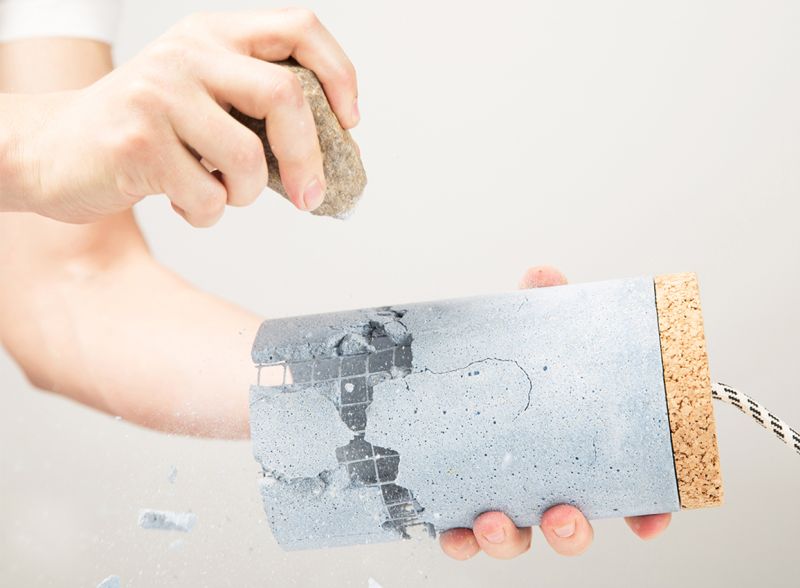 Accent Wooden Lamp
This handmade, beautiful lighting fixture is carved from the felled trees. It contains a 100-percent natural wood surface, which does not have any solvents, aromatics, dry matter or preservatives. Each individual piece is designed with a connecting line made of colored textile cable with an intermediate switch. It is carefully created and checked before shipping to the customer. The accent lamp provides warm light, giving your living space a charming aura.
Buy: $314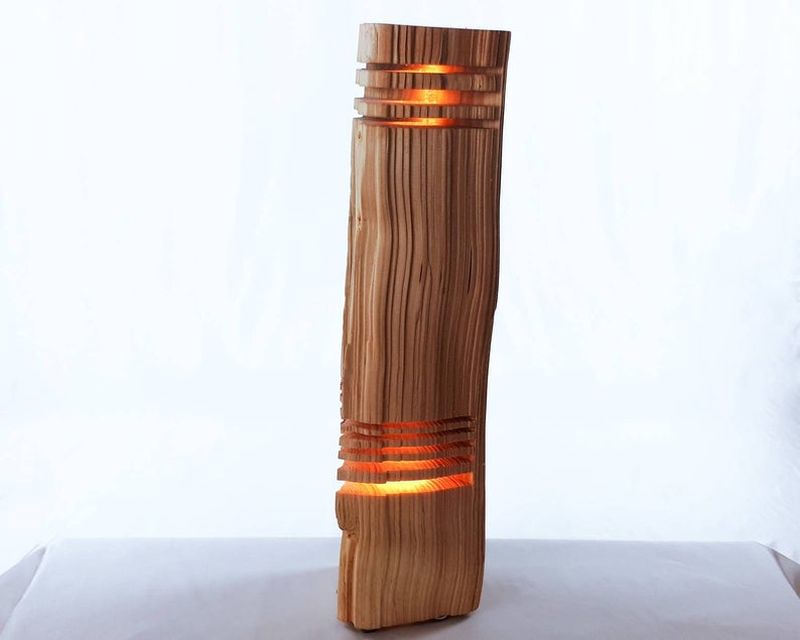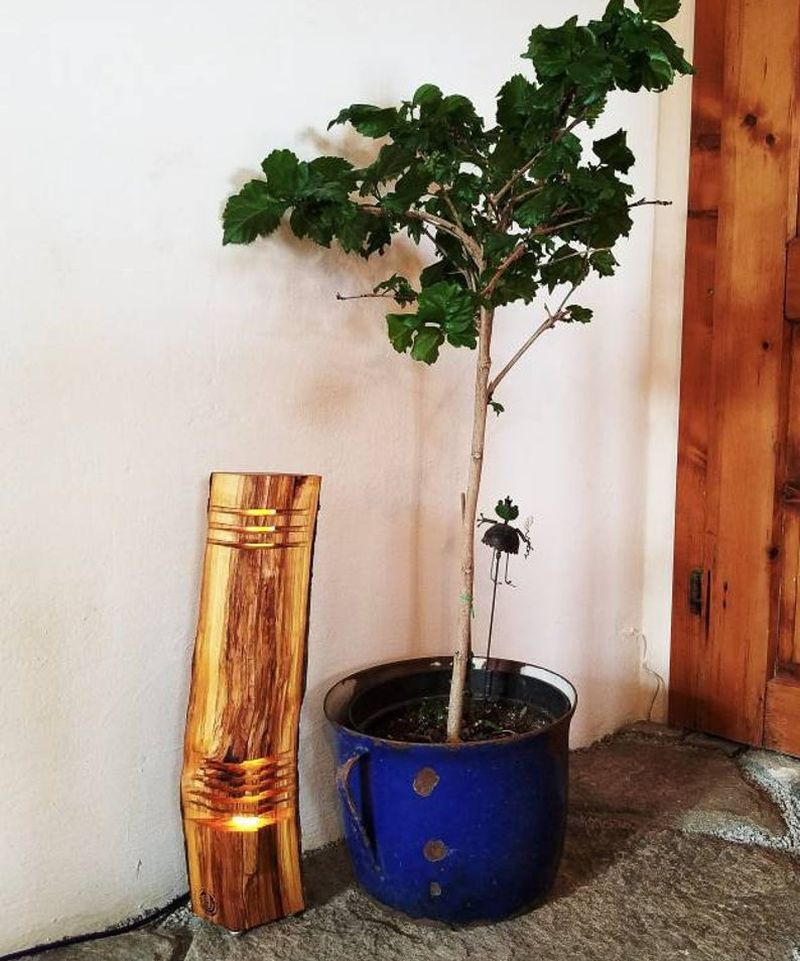 Eco-Friendly Book Paper Lamp
Extra-large book paper lamp is an eco-friendly, upcycled ceiling lighting fixture. This Bohemian lamp makes a statement studio decor. This lampshade is made of 100-percent book paper sourced from old discarded books. It creates a romantic light, spreading warm, soft and cozy light. It fits E26/E27 bulbs – E26 is the standard American bulb, while E27 is the European variant.
Buy: $210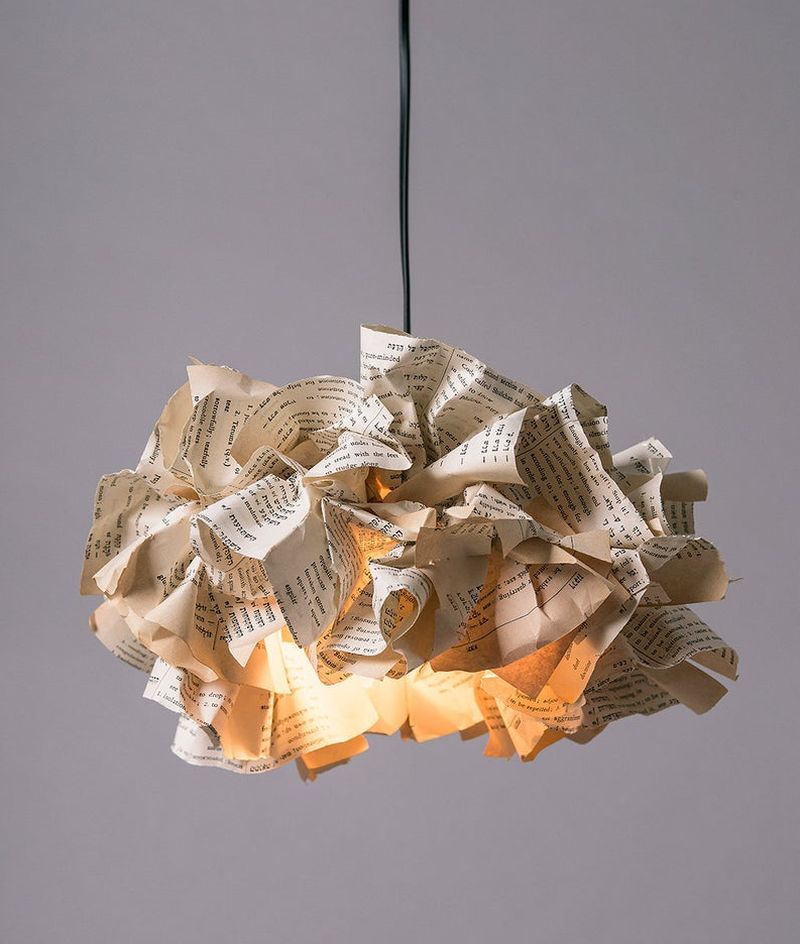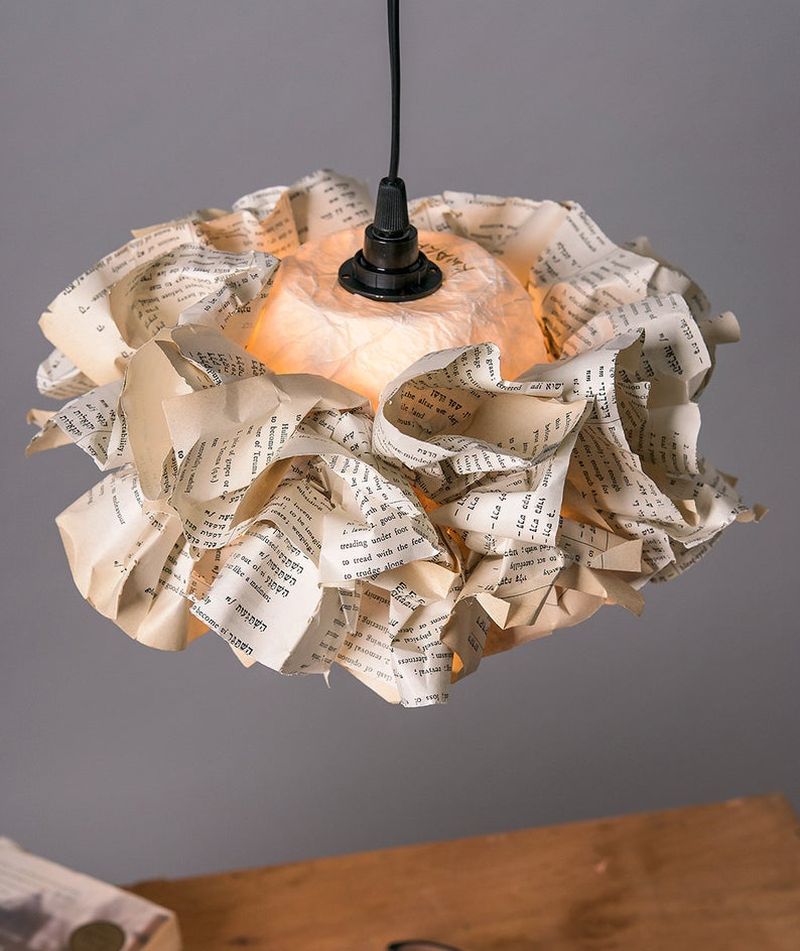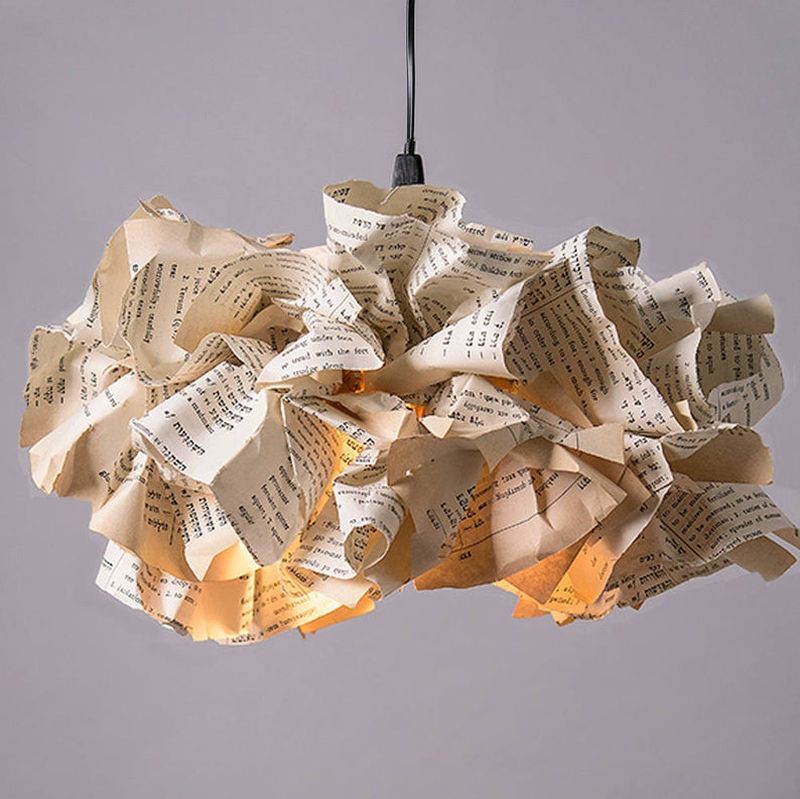 Also Read: Cloud Lamps That'll Fill Your Home with Flashes of Thunder
Intelligent Balance Magnetic LED Lamp
This unique lamp design is an intelligent balance magnetic LED lamp with a switch in mid-air. Breaking away from traditions, its stunning design brings magic into your living space. The material used is wood and plastic; and comes in black, white and red colors. The lamp is controlled by two magnetic balls. When you lift the lower magnetic ball, it will be attached to the hanging one and would remain suspended in mid-air, switching on the light.
Buy: $42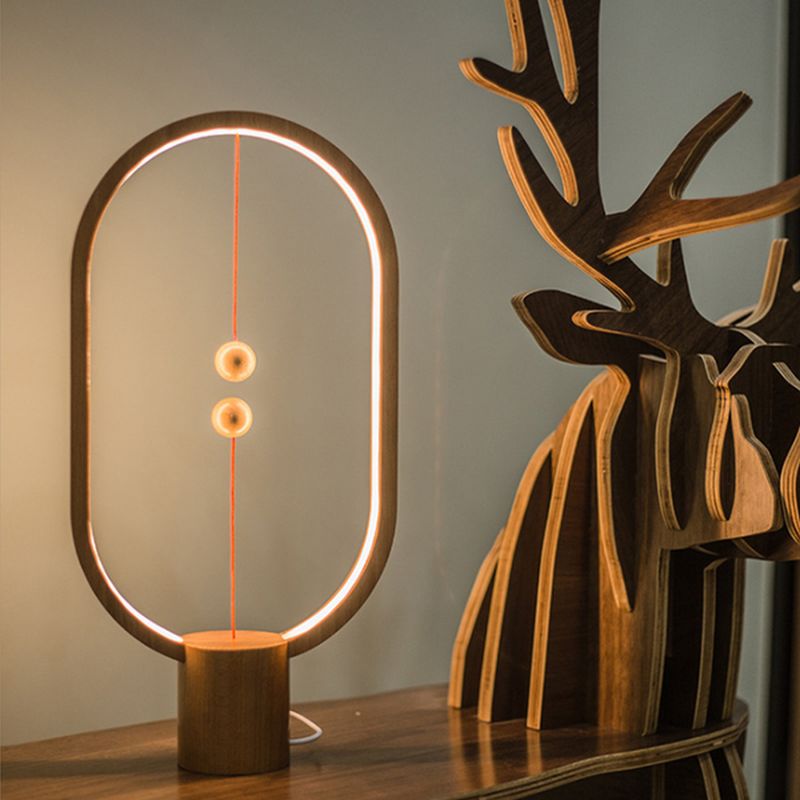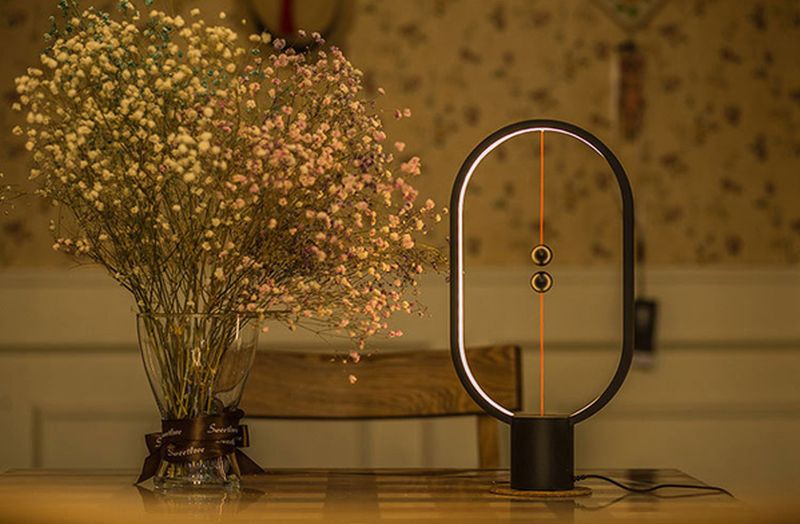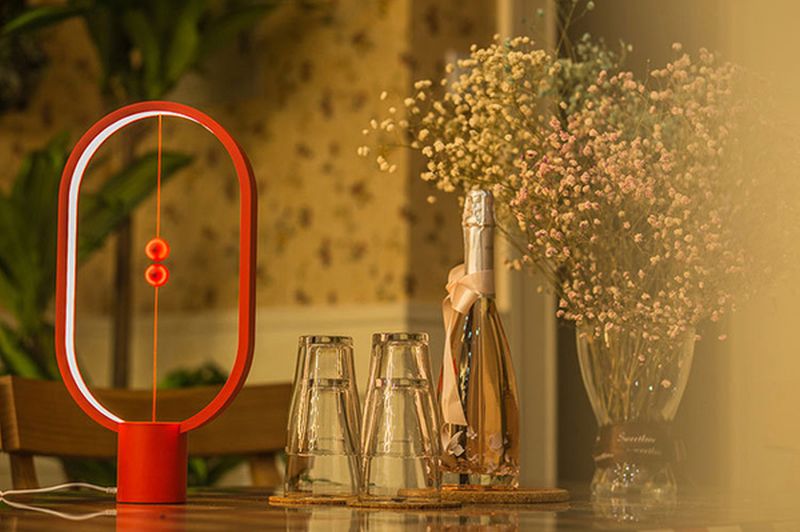 LEVOIT Kyra Himalayan Salt Lamp
Levoit Salt lamp uses authentic, hand-selected Himalayan salt rocks. The pink and orange hues of the salt ooze a beautiful warm light to brighten up your mood and create a more romantic vibe in your space. It has a touch dimmer switch that allows you to tap and hold it to easily adjust the brightness and create a perfect ambiance. Featuring FDA 18/8 class-leading stainless steel and patented base design; it can control drainage and protect your furniture from moisture build-up.
Buy: $46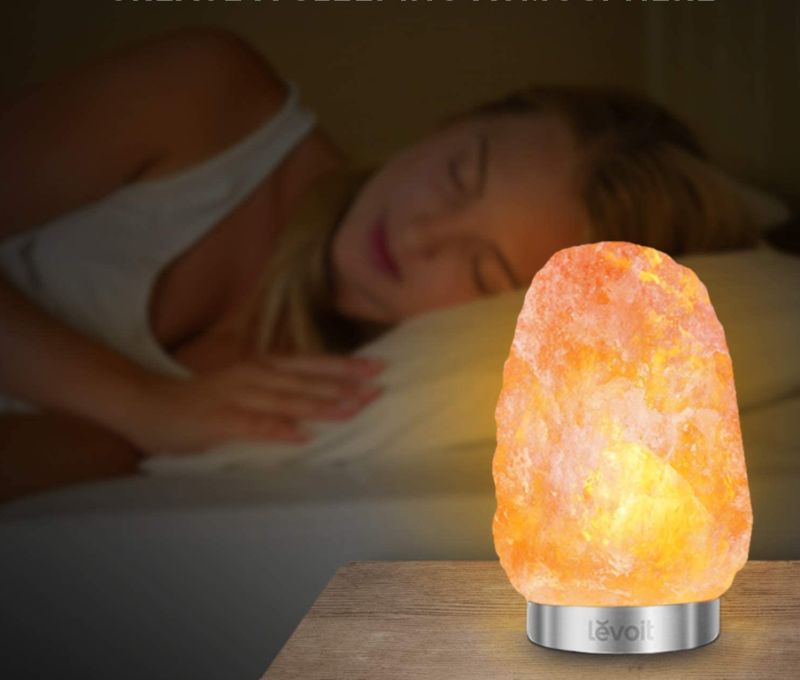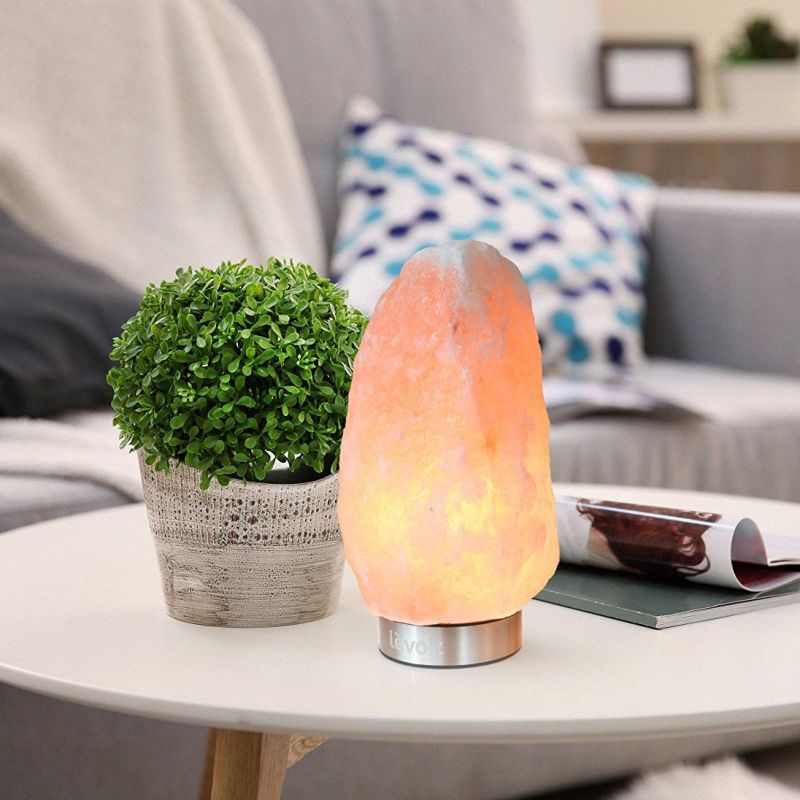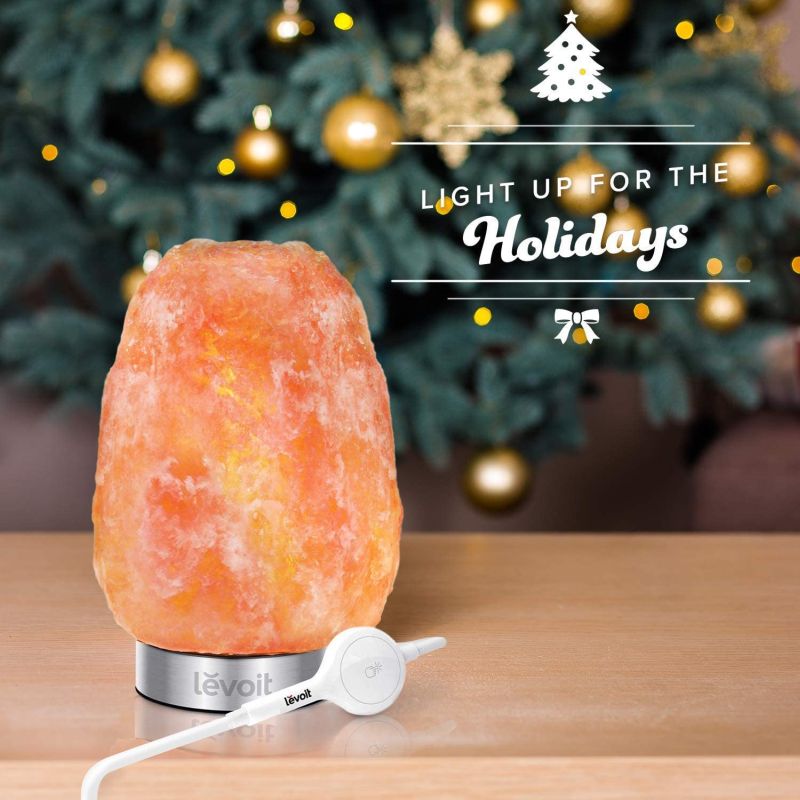 Crimean Pinecone Lamp
The Crimean Pinecone Lamp is inspired by the natural allure of pinecone to create a blossoming lighting fixture, which offers a stunning glow through its pine tree-inspired design. Made of maple natural wood veneer, the lampshade comprises 56 plates and screws. The hanging shingles from the lighting fixture emit a radiant glow through the gaps to generate a warm and calming atmosphere.
Buy: $222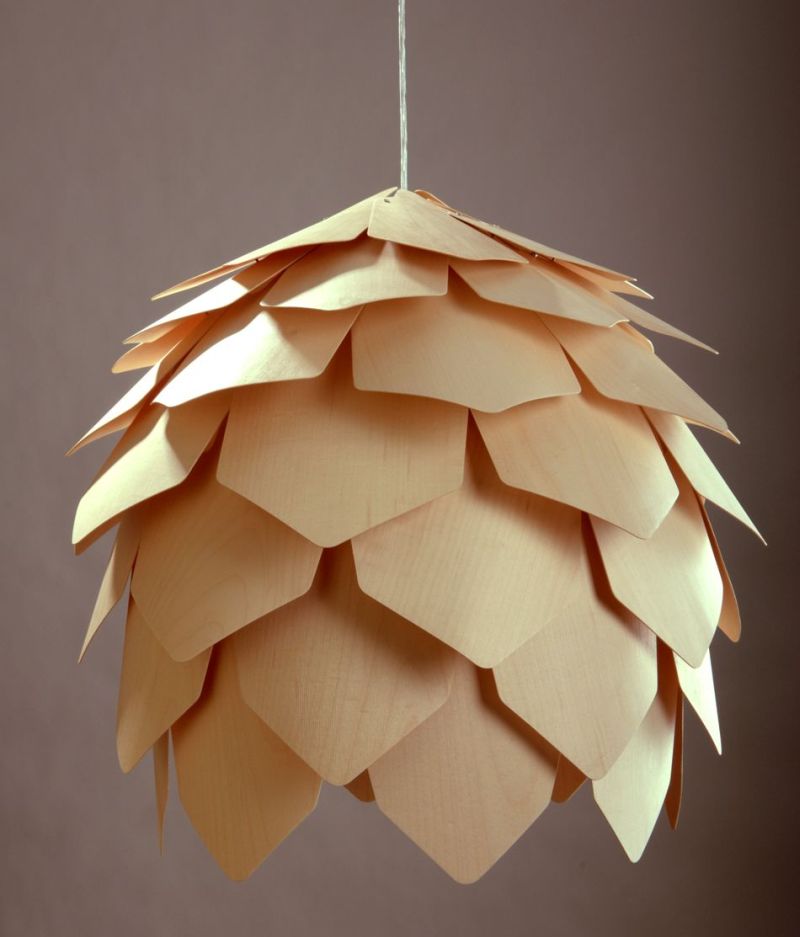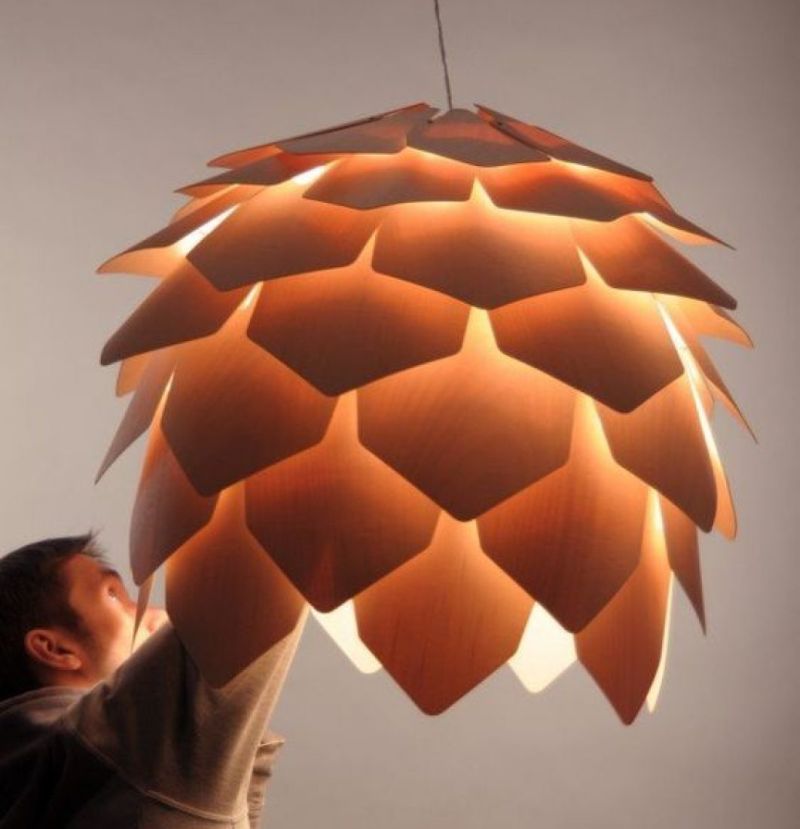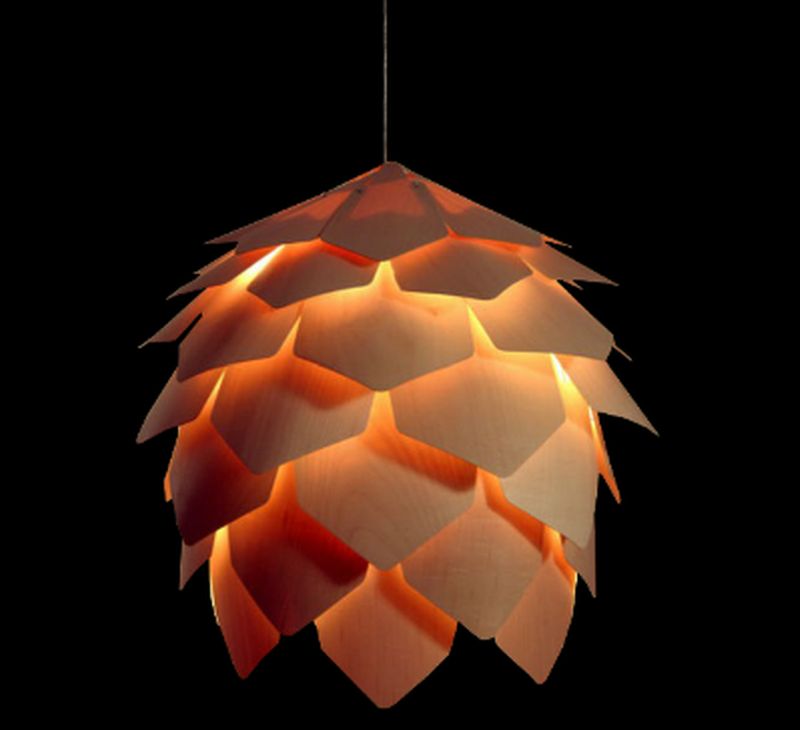 At Your Command Lamps
It is well-known that art imitates life and these adjustable, human-sized At Your Command lamps by Daniel Loves Objects are an example of form meets function. The gold-plated cast metal mannequins-turned-lamps are a fanciful reminder that even the mundane, everyday objects can be aesthetically superior. The movable mannequins come in two sizes and can be tilted and turned at every joint. The artistic lamps make a great choice for people who enjoy quirky and whimsical things.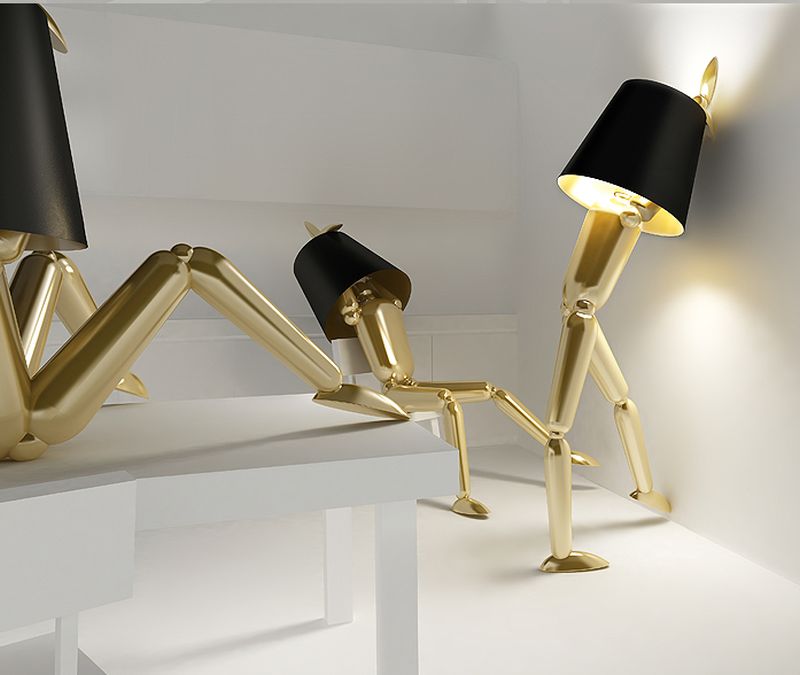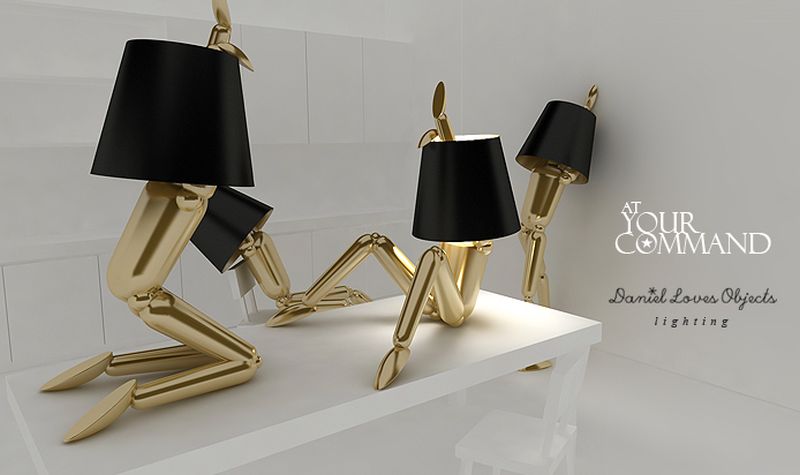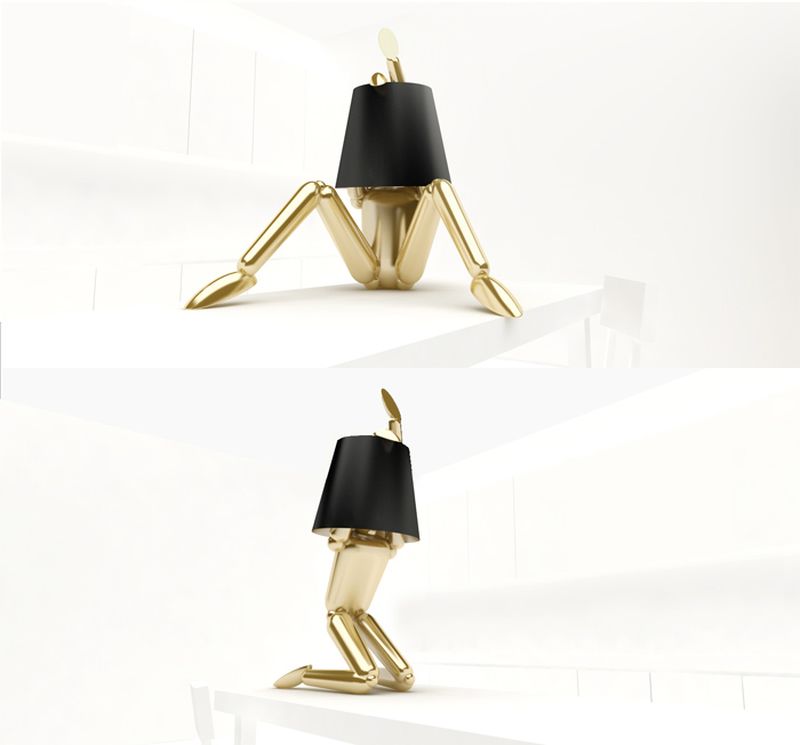 Mushroom Lamp
Glowing mushrooms are something you might not have heard about. A German artist, skilled in woodworking has created unique lamps from real mushrooms. Inspired by the beautiful creation of nature, Shroomlight produces decorative lamps from real tree mushrooms and the latest LED technology in elaborate manual work. These work perfectly in bars, discos or even at home.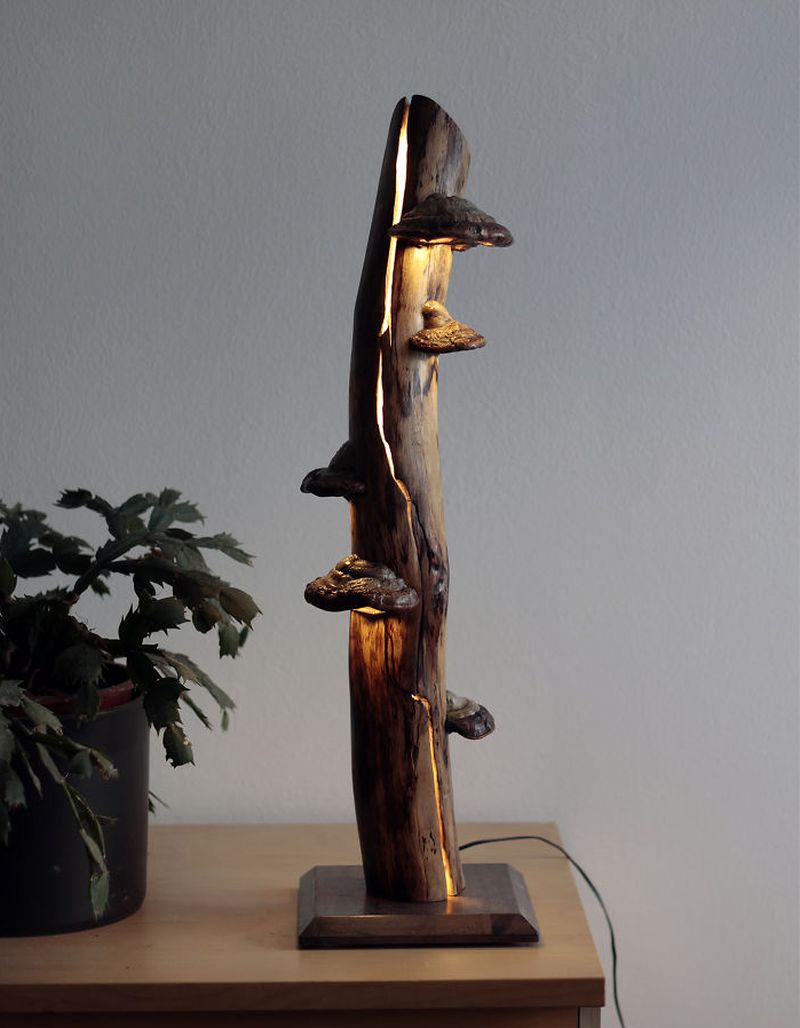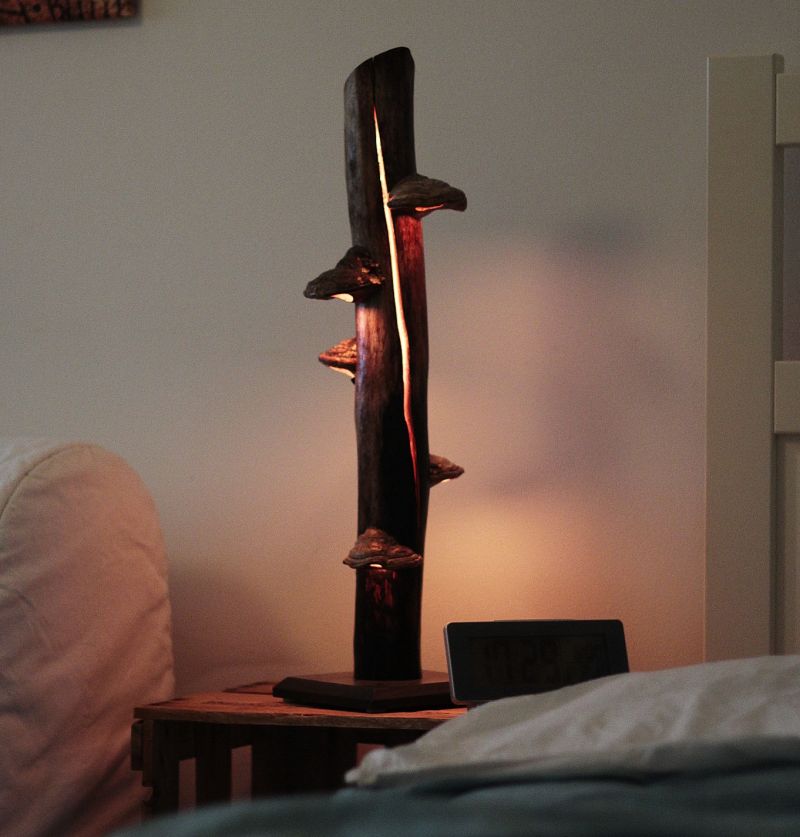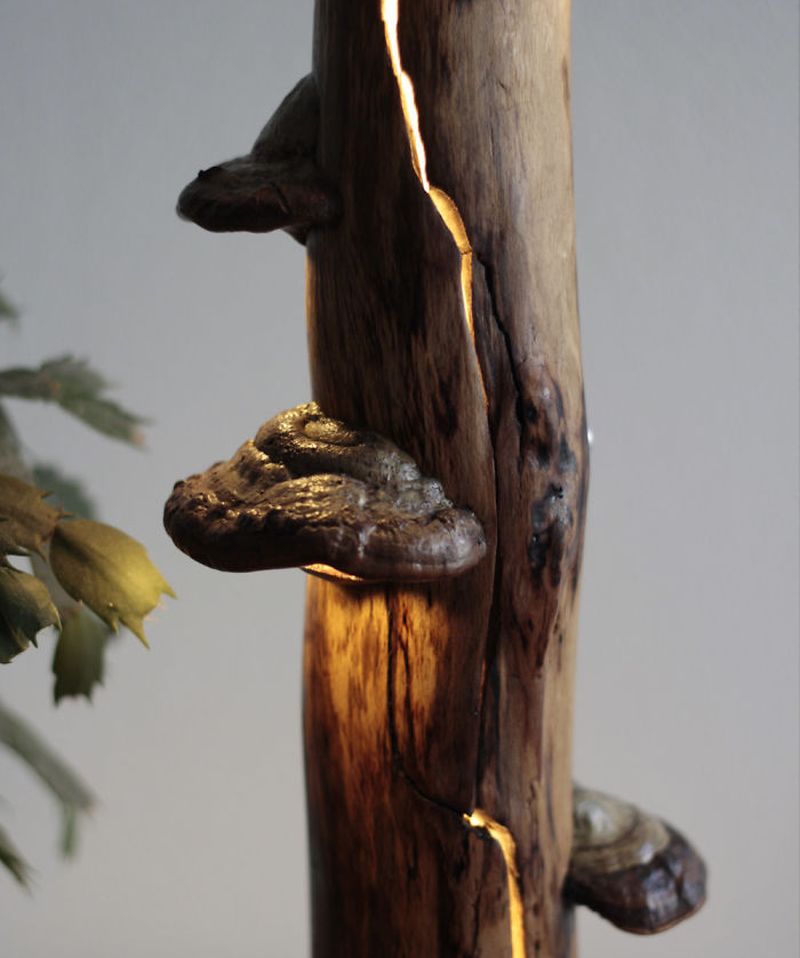 Bread Lamps
Japanese designer, Yukiko Morita creates bread lamps for foodies, who want to decorate their home with food-inspired decorative elements. These bread lamps are simply stunning and can add charisma to any modern living space and kitchenette. She bakes desired bread shapes, thereafter, carves bread as thinly as possible to let light cross through the surface. The bread is coated with a layer of resin to protect from decaying and then set up with an electric circuit, LEDs and a battery inside each one of them.
Buy: Price on Request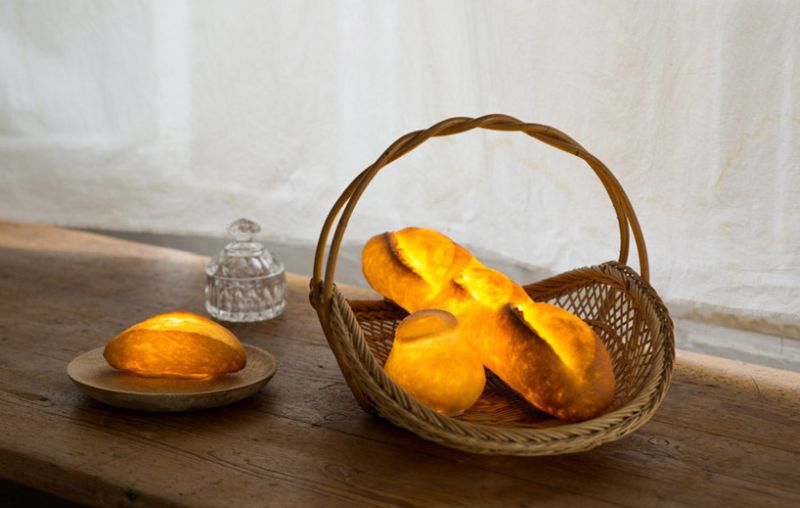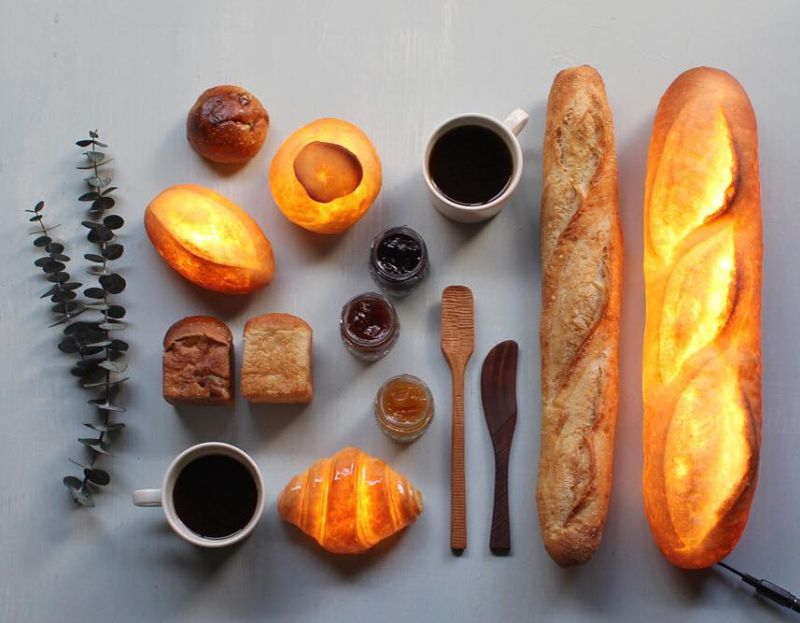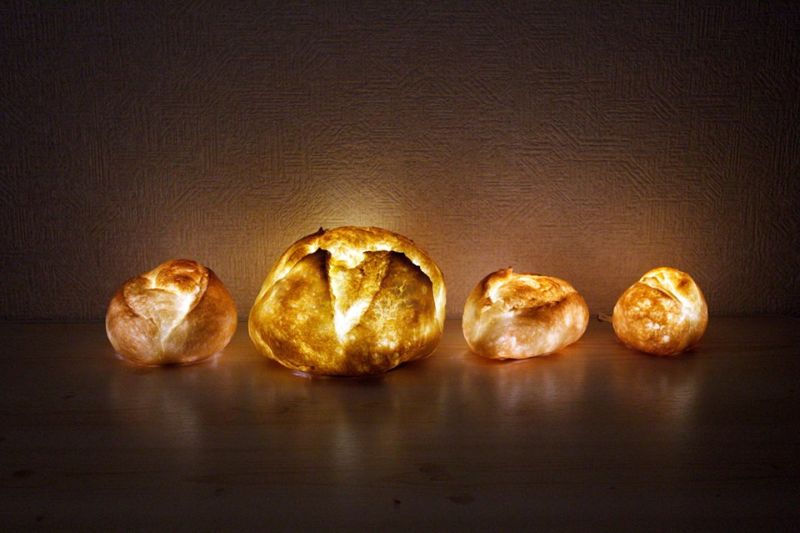 Night Book Lamp
This beautiful night book lamp is a perfect addition to houses of bibliophiles. Designed by Akii, a Tokyo-based duo of Naoaki Iwamatsu and Takaaki Maeda, the night book has a gentle illumination emitting from the crevices and spreads from inside of it. It makes a room almost poetic in its ambiance. In the motif of an actual book, the product works seamlessly by being placed in a bookshelf or between piles of stacked books.
Buy: $241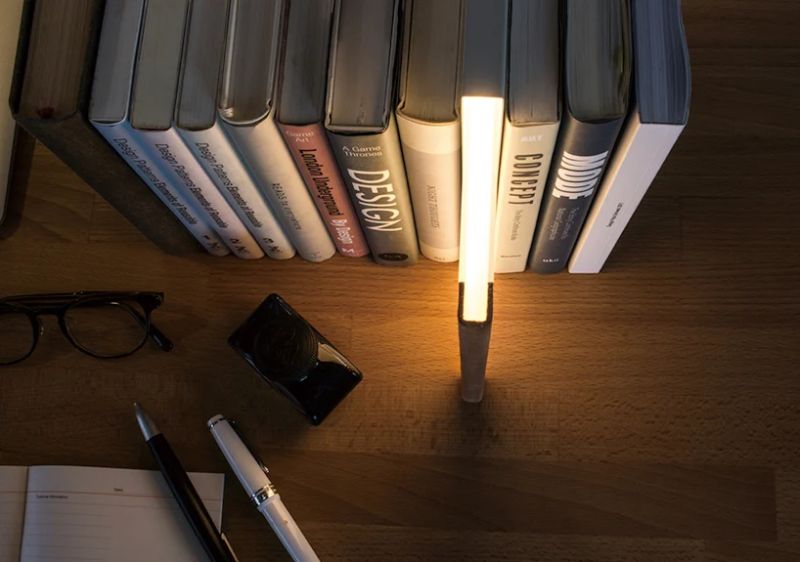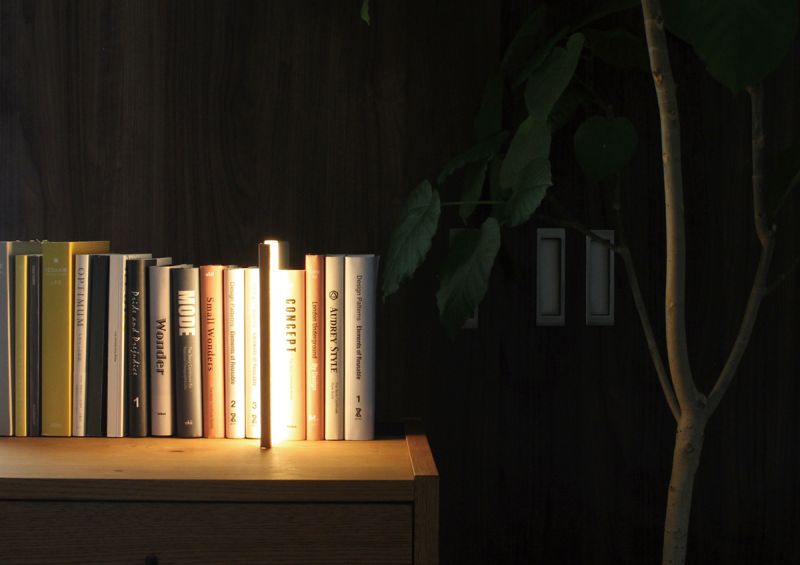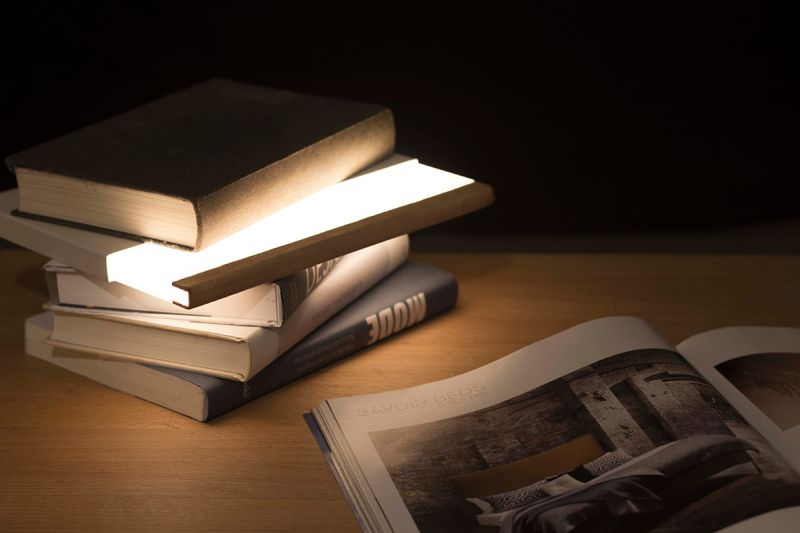 Split and Release Concrete Lamps
Designed by Dror Kaspi of Ardoma Design, Split and Release are two concrete and aluminum lamp designs. The pendant light is called Split and the table lamp is known as Release. The design of the partially split concrete tube reveals a radiant light from the inside, perfectly contrasting the roughness of concrete and softness of light. The aluminum bases come in silver and three pastel colors, allowing the lights to seamlessly fit into any decor style.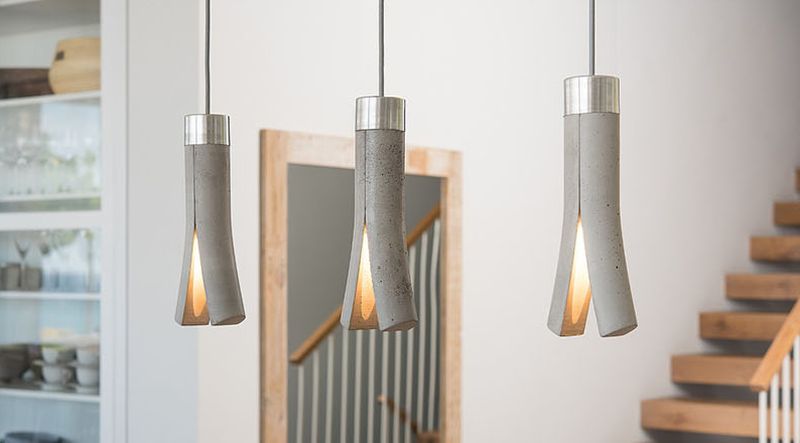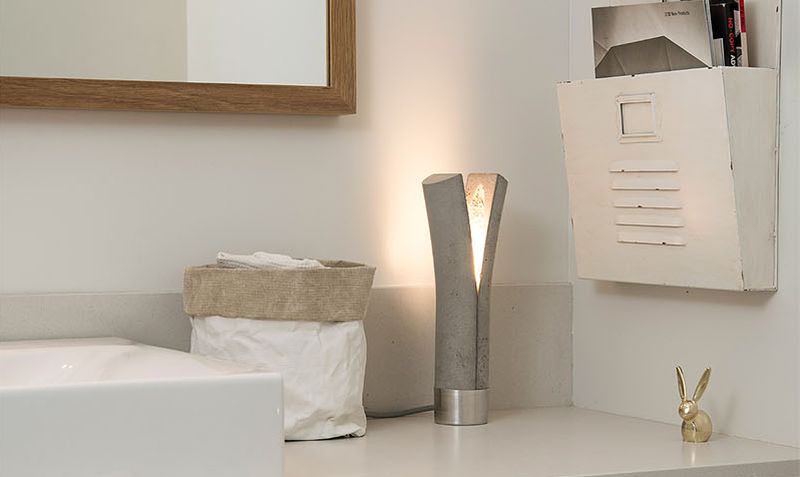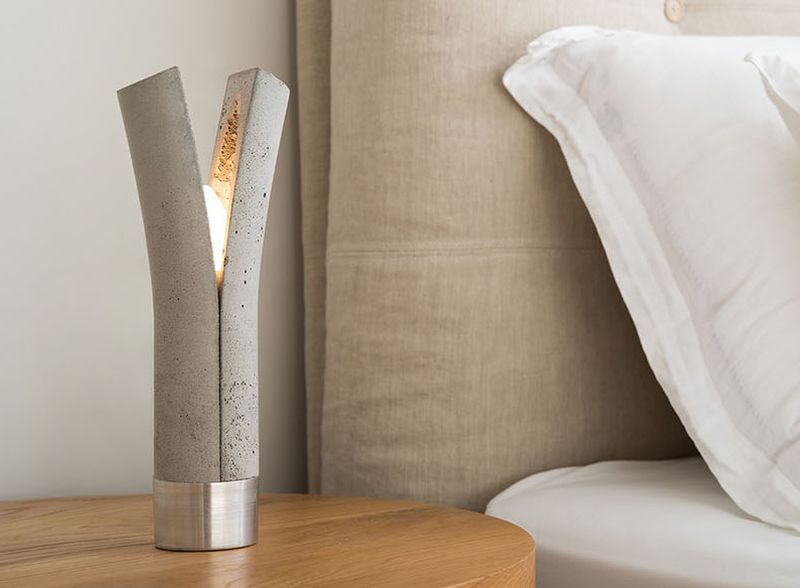 Rolo Floor Lamp
Valencia-based Smallgran Studio's Rolo Floor Lamp creates both direct and soft light due to its flexible petals. Each petal can be separately modified, extended or bent – allowing the lamp to spread different illumination in each direction. A petal comprises a steel strip and a 3D printed thermoplastic polyurethane sheet. Besides the petals, the design comprises a steel base into which the socket, the wooden shade ring, and the shade are screwed.
Buy: Price on Request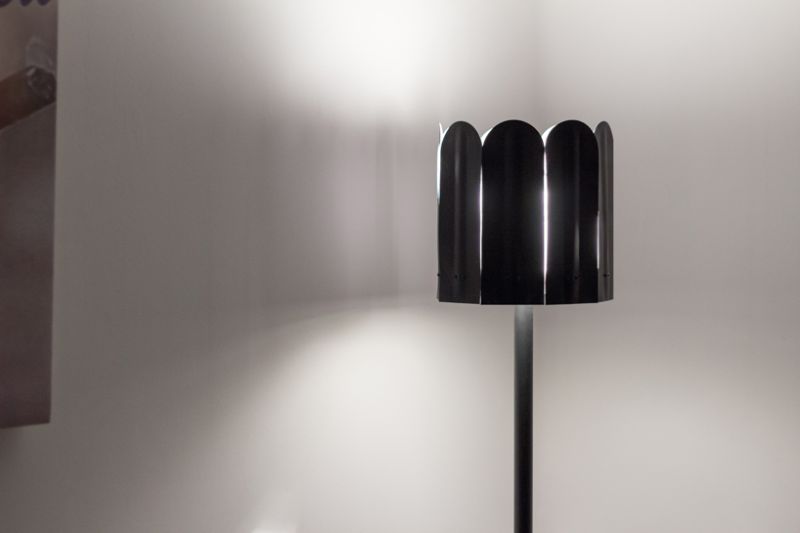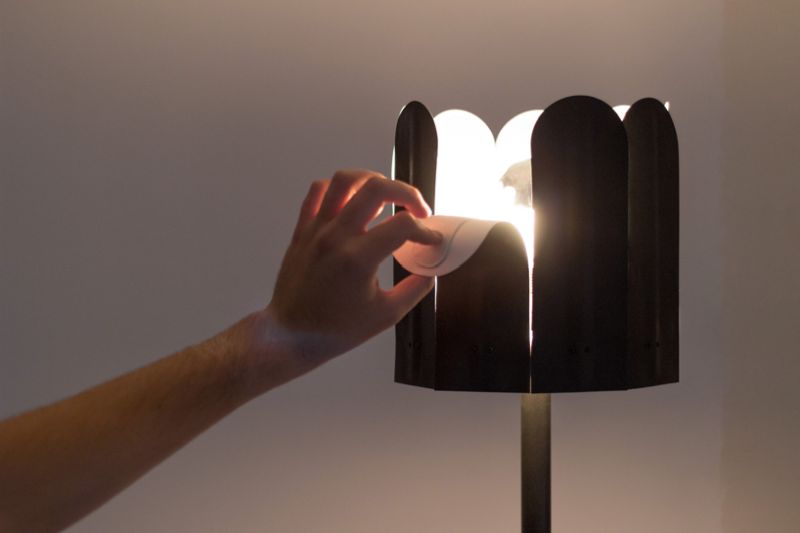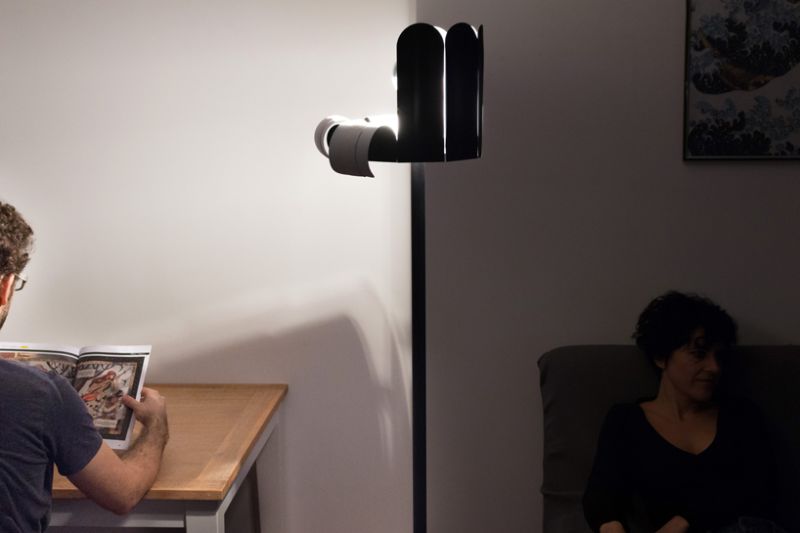 Low Gravity Flying Lamp
Fabien Roy's rocket nozzle-shaped Low Gravity flying lamp hovers right above you. This lamp offers total freedom of movement of light over a desk and anywhere in your living space. It is placed manually at a specific point and starts to levitate as soon as the human contact is broken. The shape of the lamp is directly inspired by rocket nozzles, contributing to unblock the thrust of the airflow toward the ground.
Buy: NA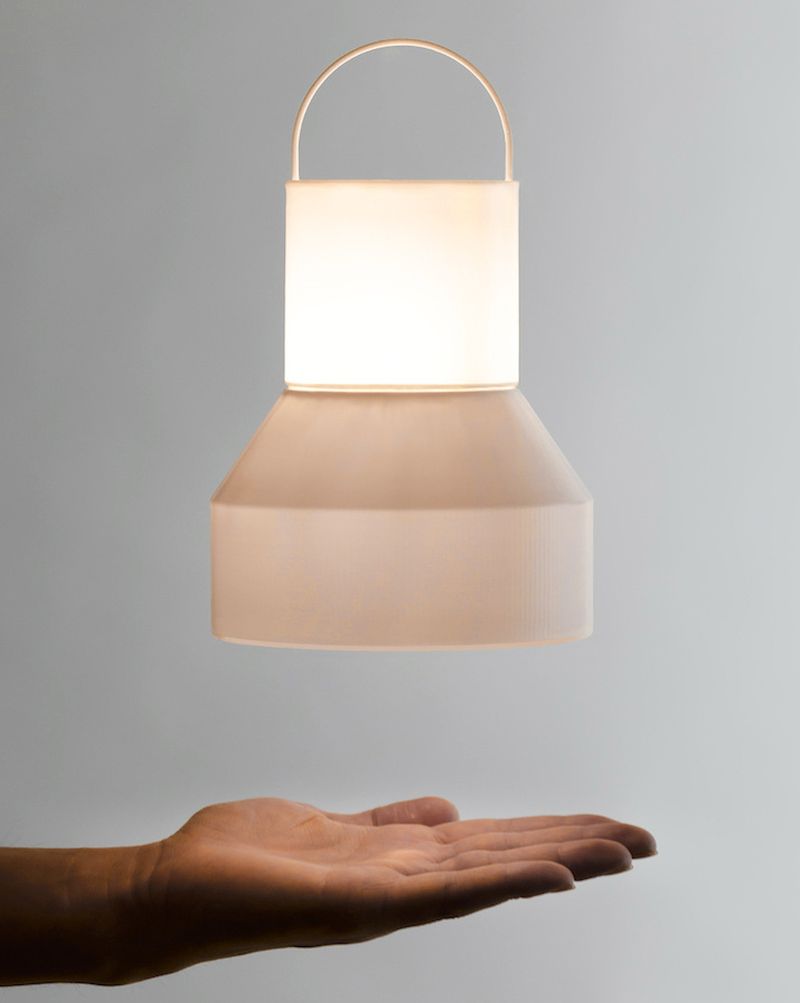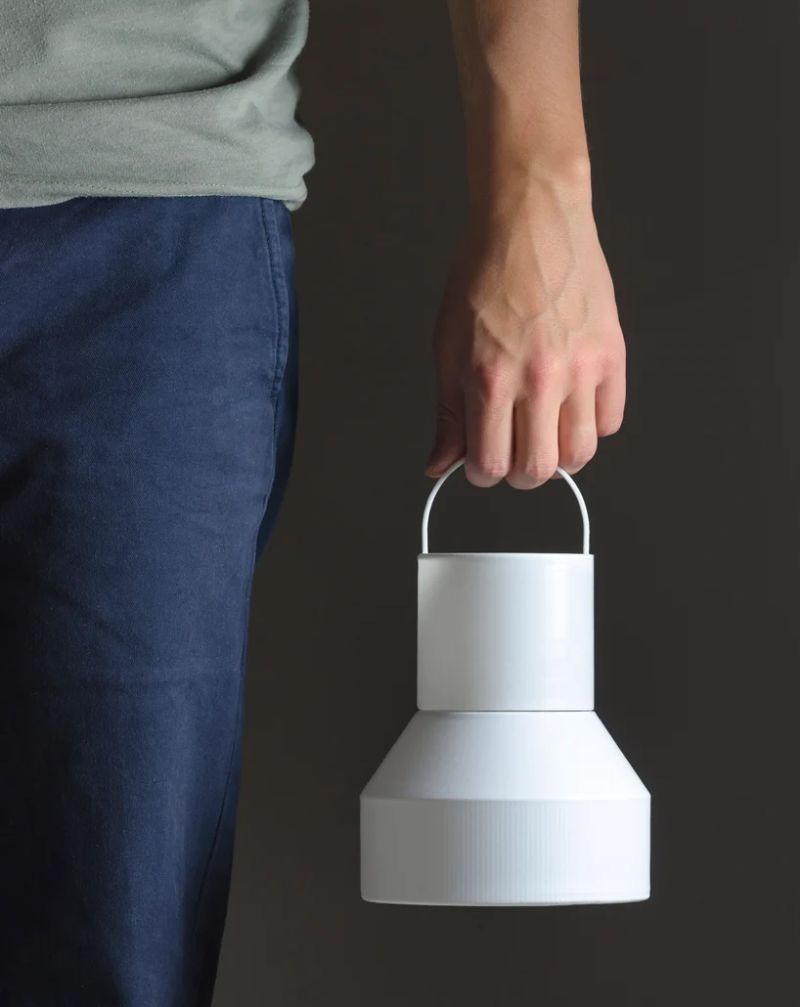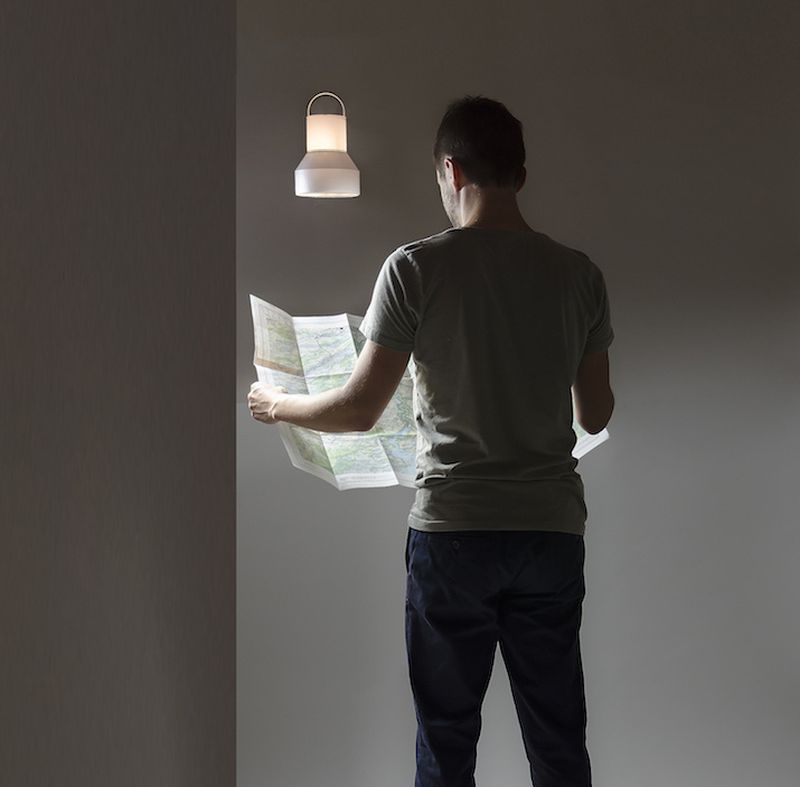 Offline Lamp
The Offline lamp is a typical lamp with an integrated black drawer on its pedestal. The lamp turns on only after you put your smartphone in this drawer. The integrated drawer acts like a magical box that requires a small object, like a smartphone that can be put inside. Once the smartphone is locked within the drawer, the light turns on. It creates a great opportunity to put away your phone, stay offline and dig into a book before bed.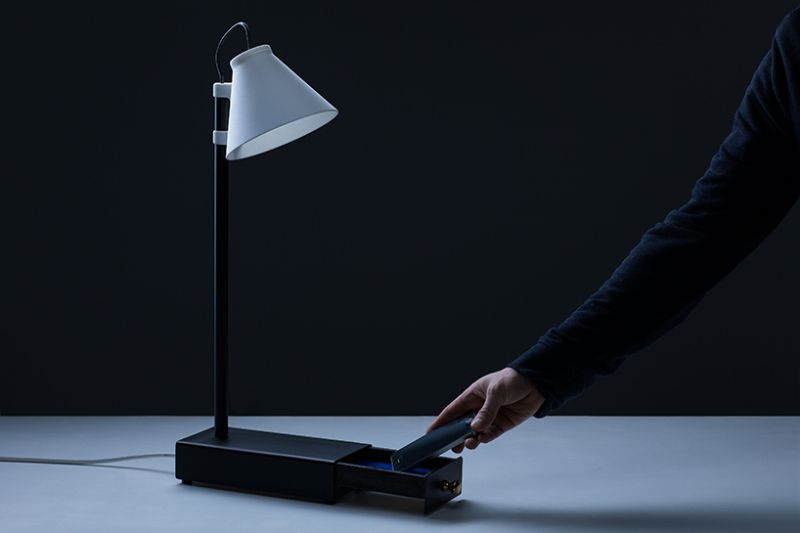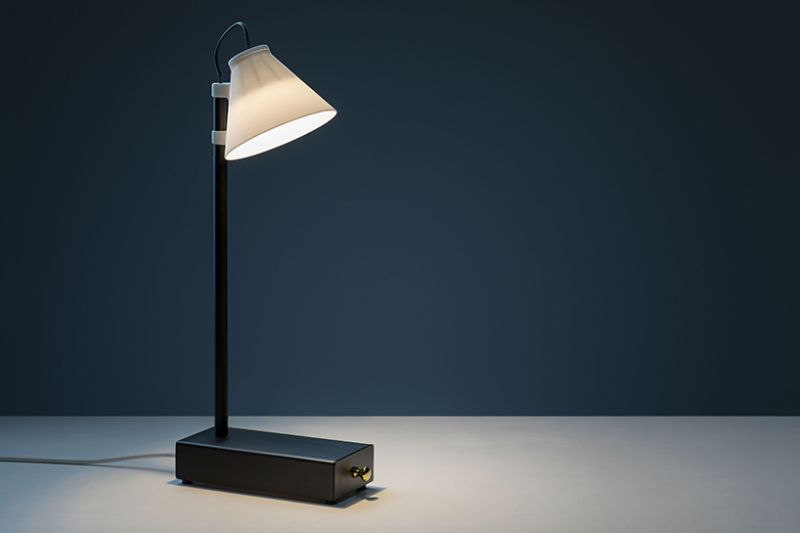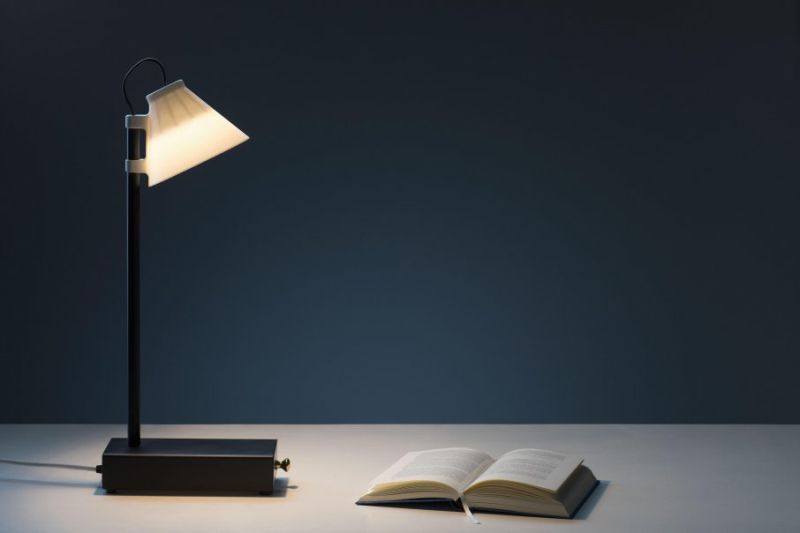 Bo Light
Bo Light by David Okum is a marriage of simplistic design of an archer's bow with the functionality of a wall lamp. This curved piece of solid oak houses the light source, shining the LED bulbs toward the wall and creating a soft and warm glow. Two ends of the lamp are linked by an industrial bronze braided wire, which also acts as touch controls for the light. All you have to do is to touch the lamp to activate LEDs embedded into the oak to diffuse the light in a comforting way.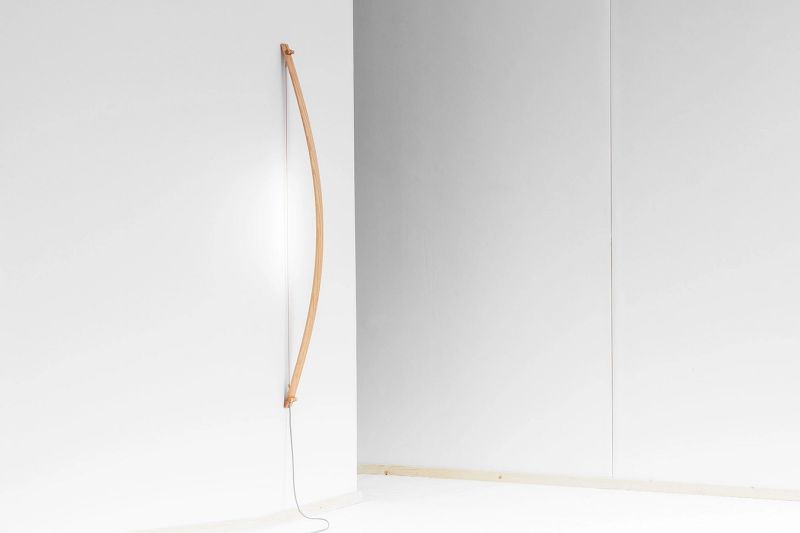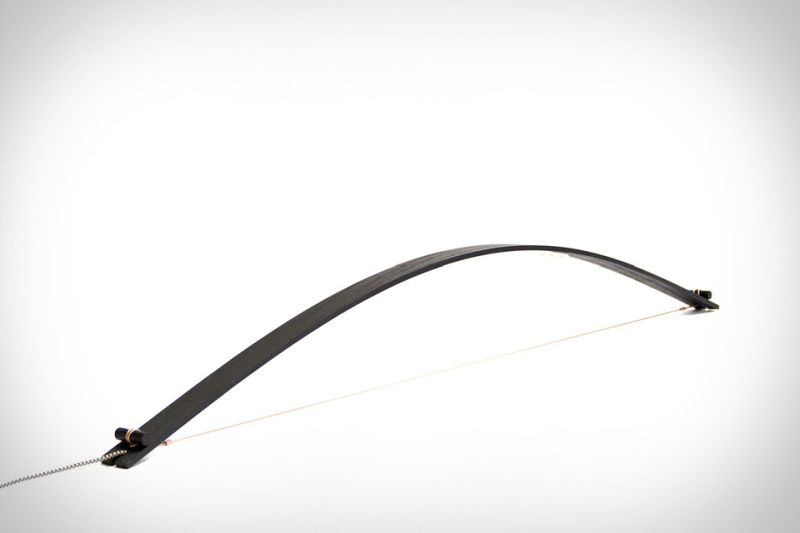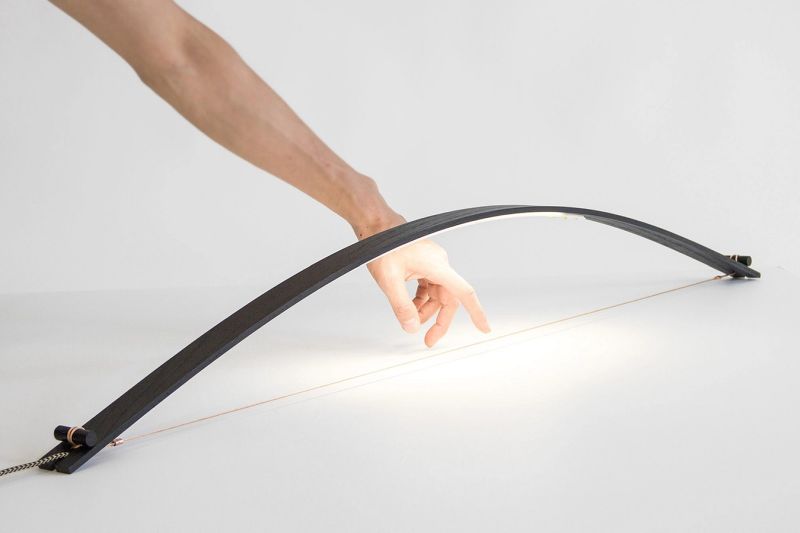 Butterfly Pendant
The Butterfly Lighting Pendant is a beautiful canopy of timber arcs in swooping curves. It resembles the beating wings of a butterfly in full flight. Striking a stunning balance between beauty and energy, the design is a testament to gorgeous craftsmanship. Shaped from sustainably sourced ash, oak or walnut, this lamp collects light in its loops and then falls free. It casts a subtle, warm glow with lively shadows to create a captivating atmosphere.
Buy: $516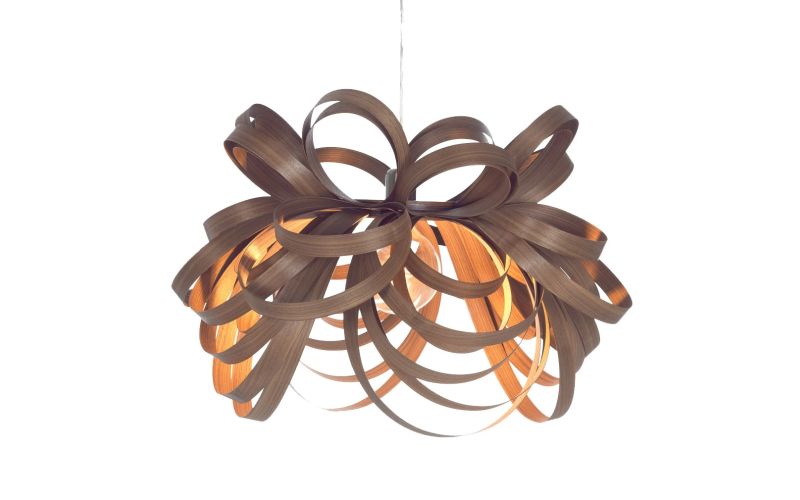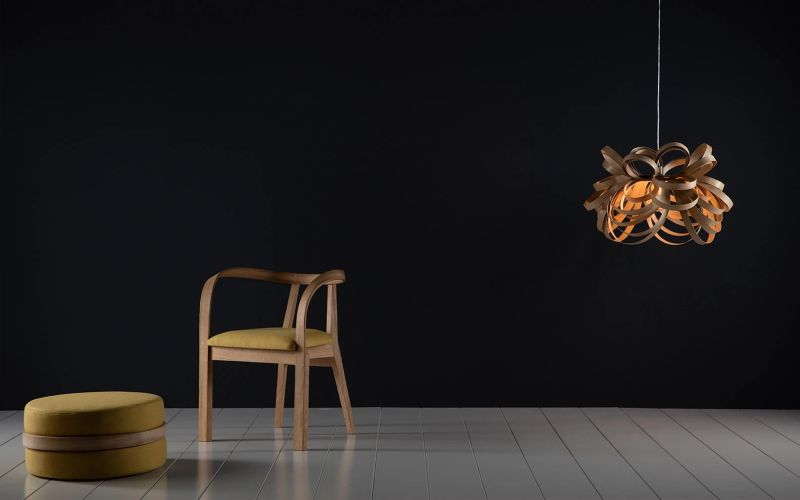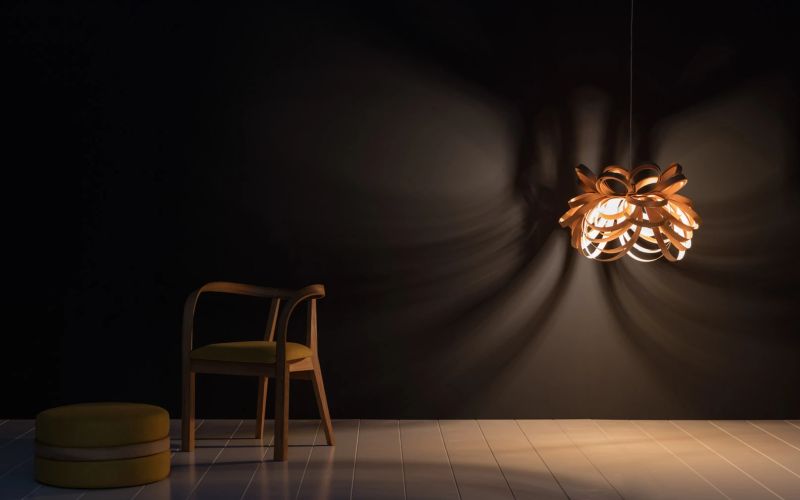 Proplamp
This pendant lamp gets its name from the Dutch word for "ball of paper." Proplamp is made from a biodegradable non-woven material that you can crush to tailor-make your own design. This gives you the liberty to shape it any way you want and you can make your own unique design every day. This big lamp is a beautiful suspension that looks like a cloud in your living space. The lamp is designed with multiple layers of biodegradable paper of different sizes.
Buy: $389 – $1460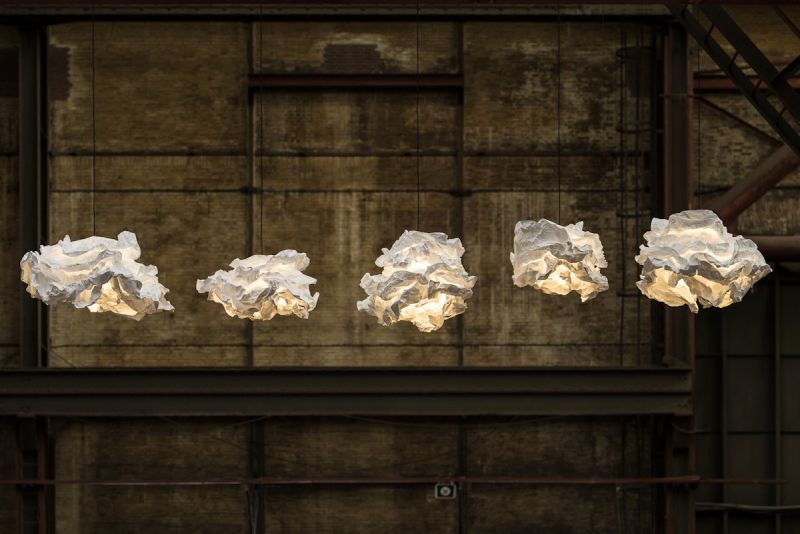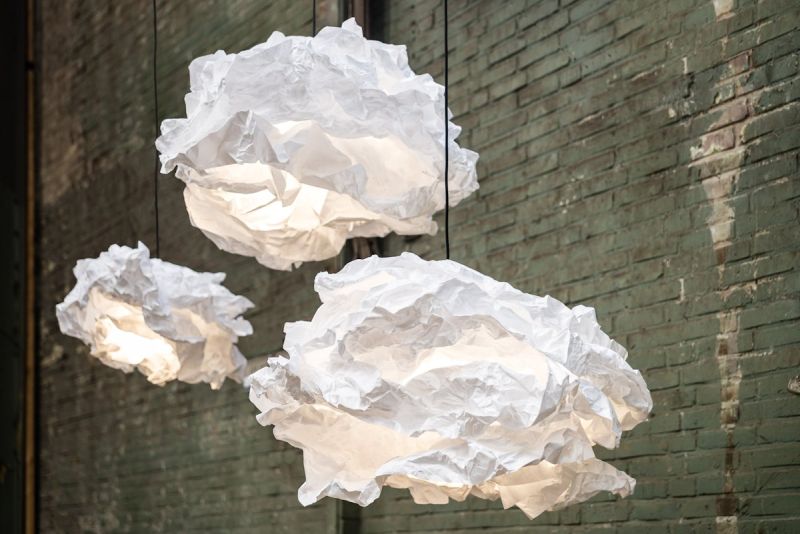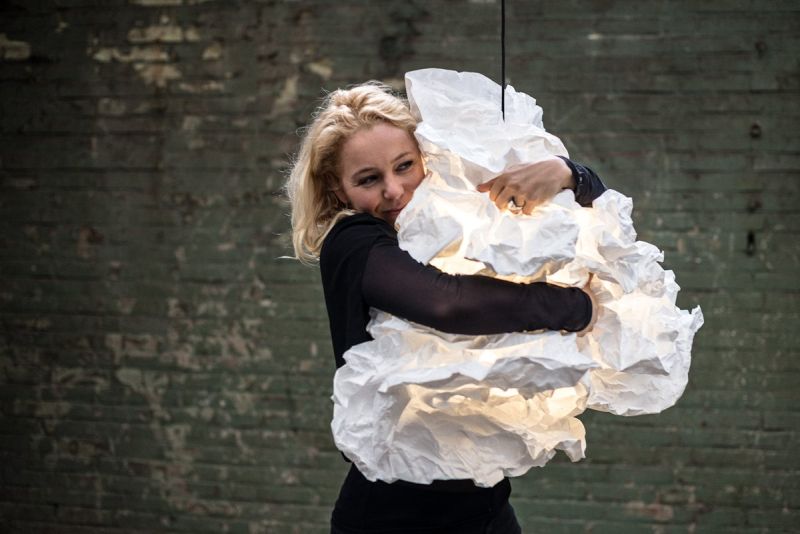 Scarlet Red Bloom 1
The MacMaster Bloom 1 is a statement geometric pendant, which emits soothing warmth that makes a stunning atmospheric statement when displayed. It looks brilliant in bigger spaces such as dining rooms, living rooms and offices. The use of wooden material adds a rustic and classic feel to the design.
Buy: $777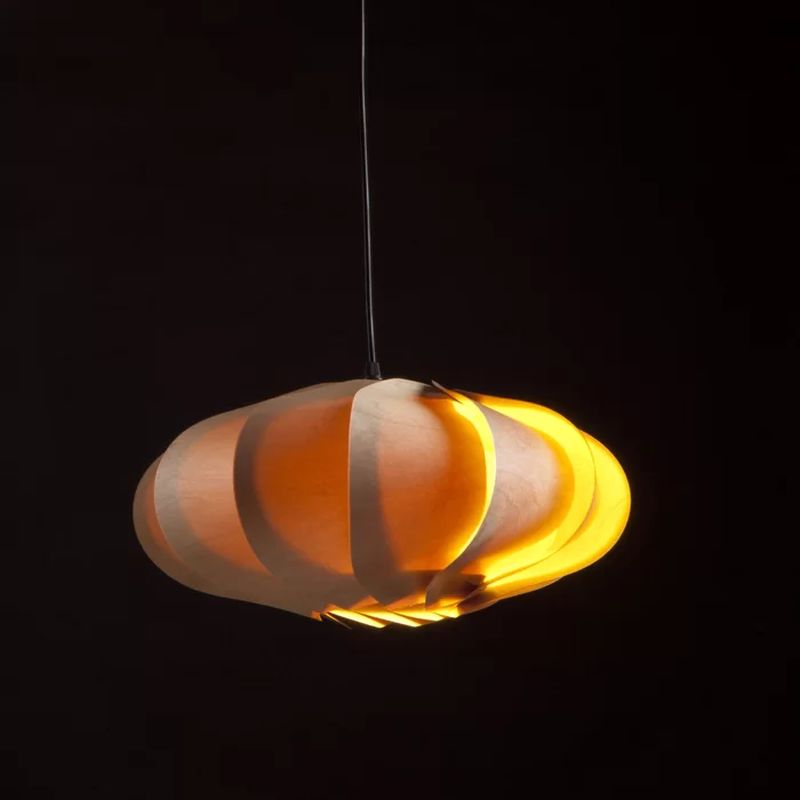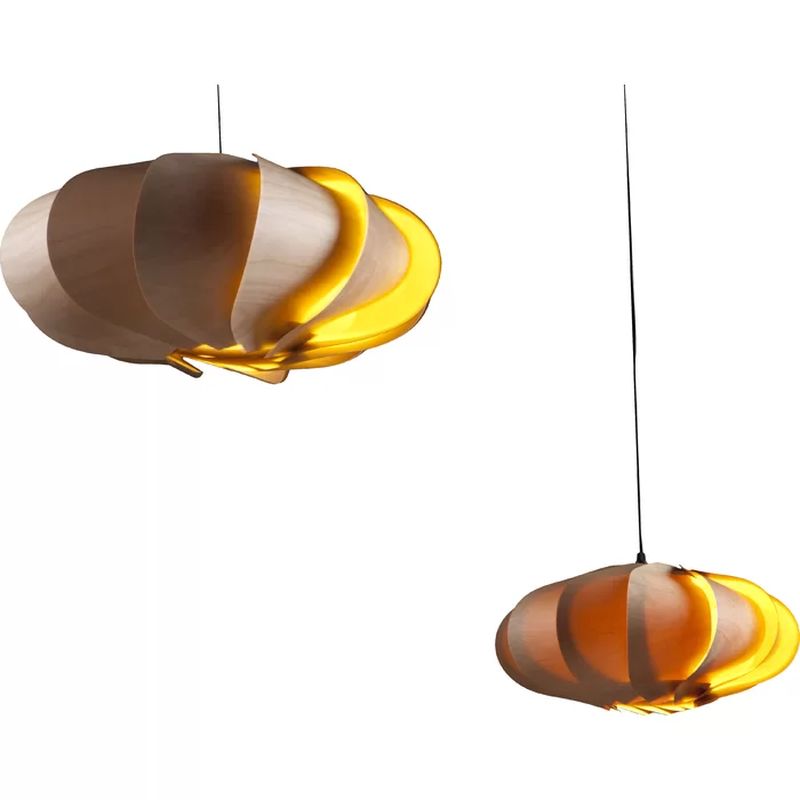 Mandala Night Light
Wouldn't it be neat to invest in a wall art lamp? This mandala night light, wall art lamp comes with a dimmer and remote control. It features 3mm plywood and acrylic, LEDs, R-Tech DC12V power adapter. It is the perfect wall decor to give a unique character to your room or an ideal gift to your art enthusiast friend. With a wide variety of brightness, it makes an economical choice. You can use it as a light lamp or 24 hours accent piece in your room.
Buy: $300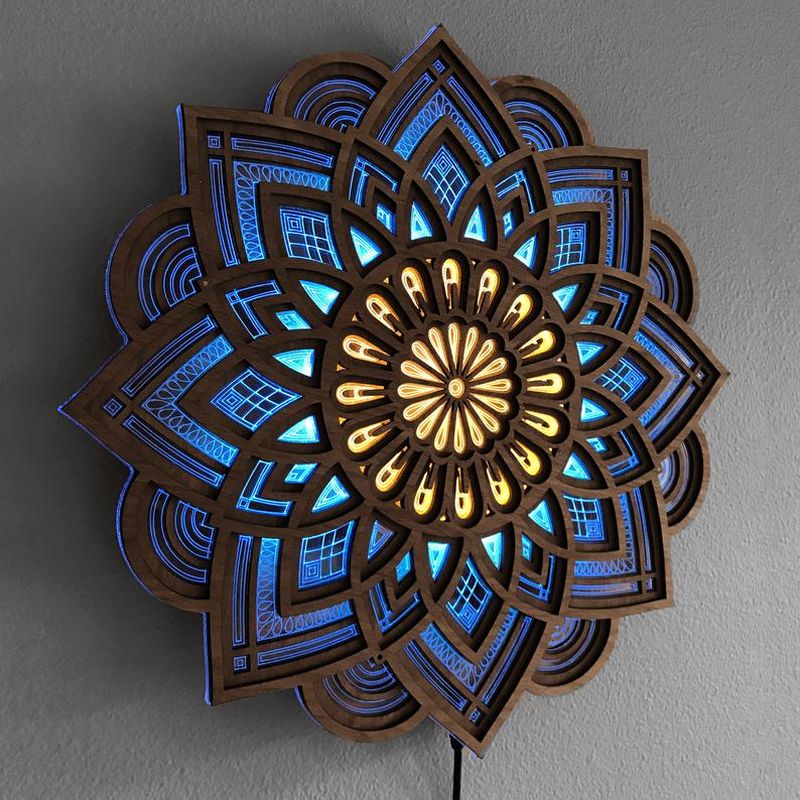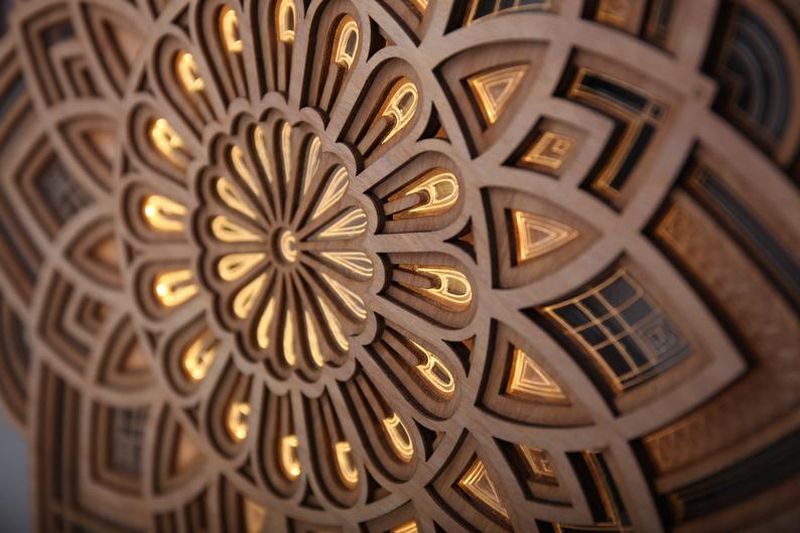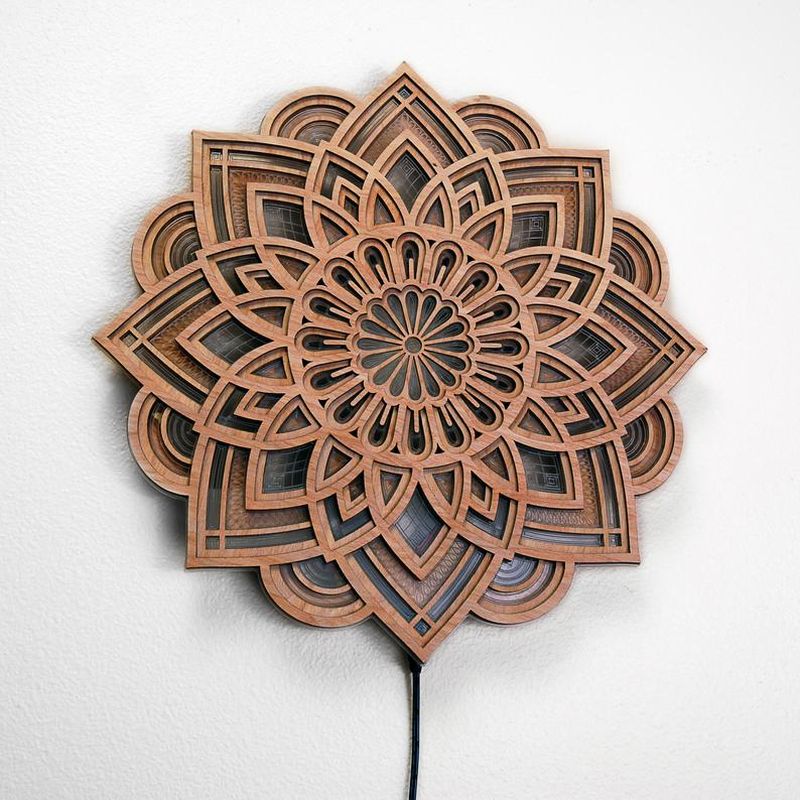 Cloud Lamp
There are plenty of cloud lamps you can buy, but a floating cloud that is actually a Bluetooth speaker and a lamp is pretty amazing. You can set this on your desk or have it floating in the air while playing your favorite music. The floating cloud lamp has a built-in Bluetooth speaker and sound-reactive LED lights that provide the visual effect of lightning during thunder. It uses magnetic levitation to hover over its oval base.
Buy: Price on Request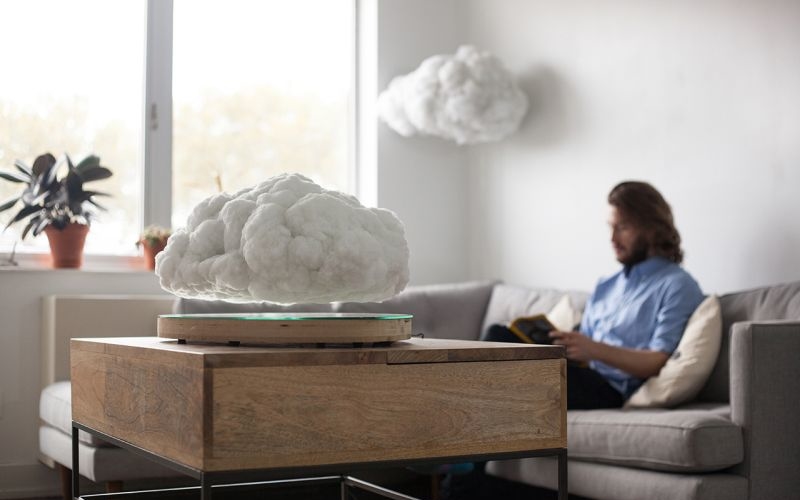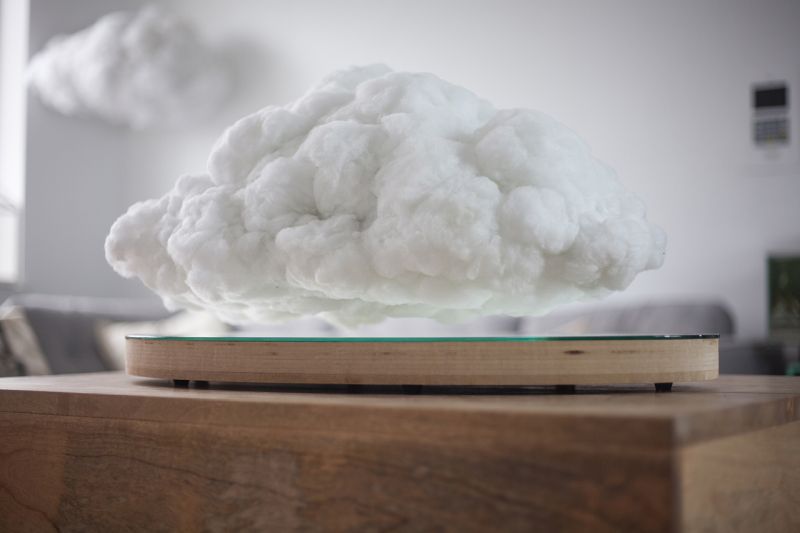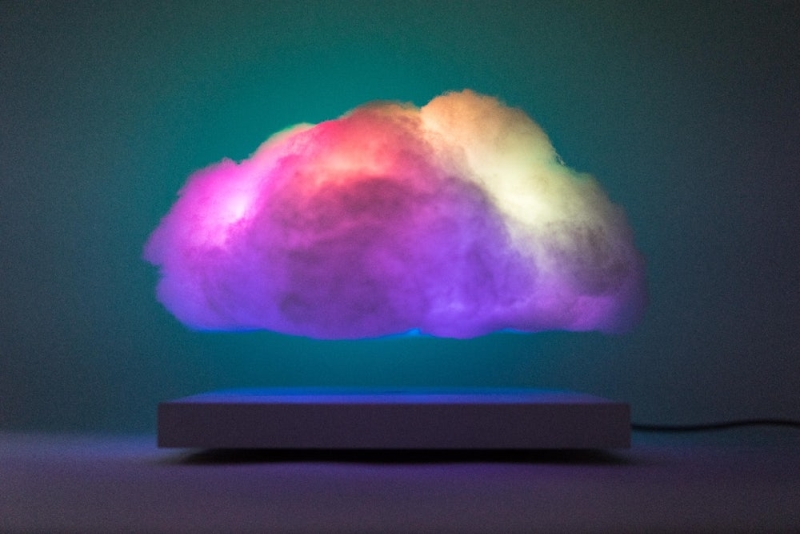 The Secret Wood Lamp
The secret wooden lampshade is made out of natural birch plywood that oozes warm and inviting light to illuminate your space. The massive and original pendant-shaped ceiling lamp is the perfect centerpiece in big rooms such as living room, hallway or dining room. It fits seamlessly into a room looking to ooze grandeur.
Buy: $187