Modern day shelving systems are far from being mere storage spaces. They display more than they hold, especially in domestic settings. Displaying objects such as books, plants and various decoratives can add charm to any home. Nevertheless, these days there are plenty of options available regarding shelving system, but parabolic shelf design by Takayoshi Kitagawa and Guy Hirose is a classic example of display and craft.
Named as 'Three cut laxx room' they are handcrafted shelves that hang from the ceiling in a U-shape, exactly in a parabolic shape. The designer cut kellax shelves from IKEA to obtain the desired shape inside an apartment in Osaka.
Takayoshi, started his project by drawing diagrams on a floor surface with a gum tape. Unfortunately, he didn't get the physical sensation he was looking for. So, he decided to drop the gum tape from the ceiling and this time the idea clicked.
In order to build parabolic shelf the scale method was used along with the assembly. All previous shelves were destroyed and re-built in a way that they appear, as if they were hanging from the ceiling. Distribution of weight of the entire shelf is equally divided from the ceiling, unlike the regular shelves, where floor acts as a weight distributer.
All the three units inside the apartment are positioned in a diagonal angle to separate the room in a non-obstructive manner. Takayoshi got help from Guy Hirose, a renowned artist who has remodeled a lot of apartments.
The shelves are located in designer's parental home in Osaka, where he has spent 20 years of his early childhood. He intended to display his father's precious collected items in an organized way by re-interpreting the shelving system.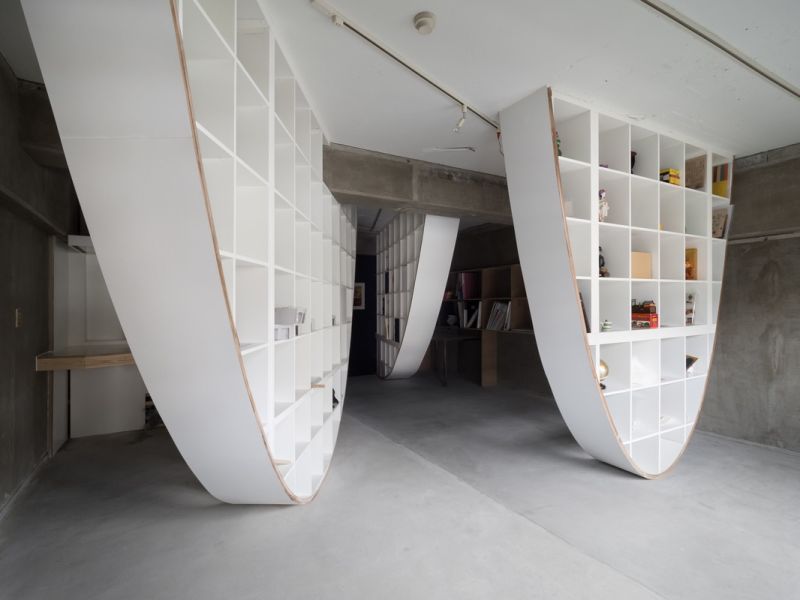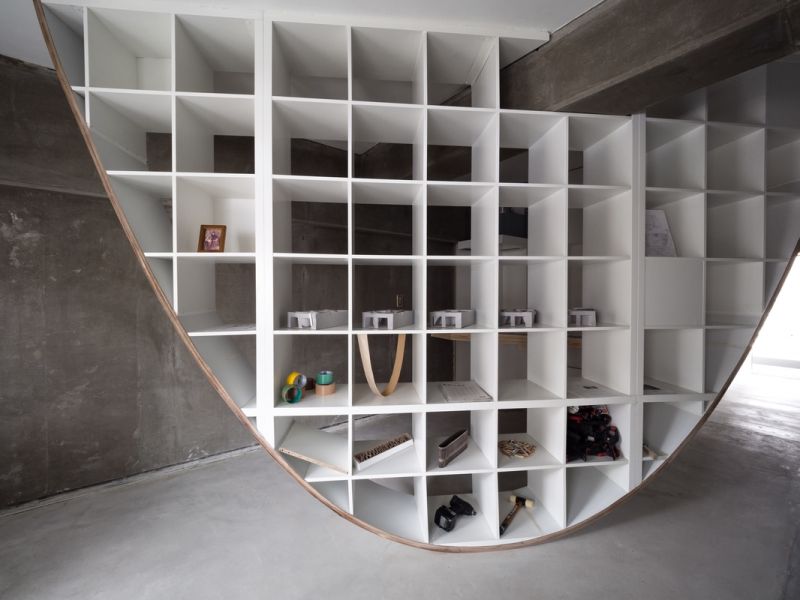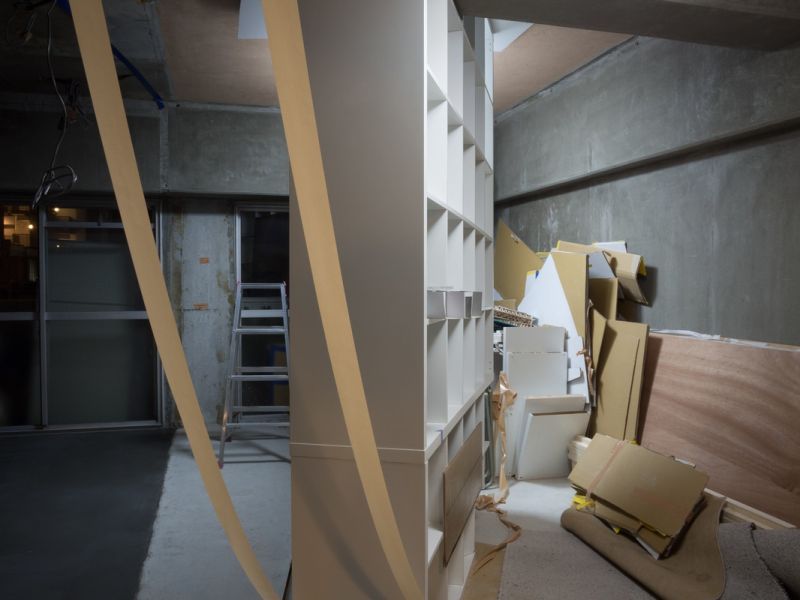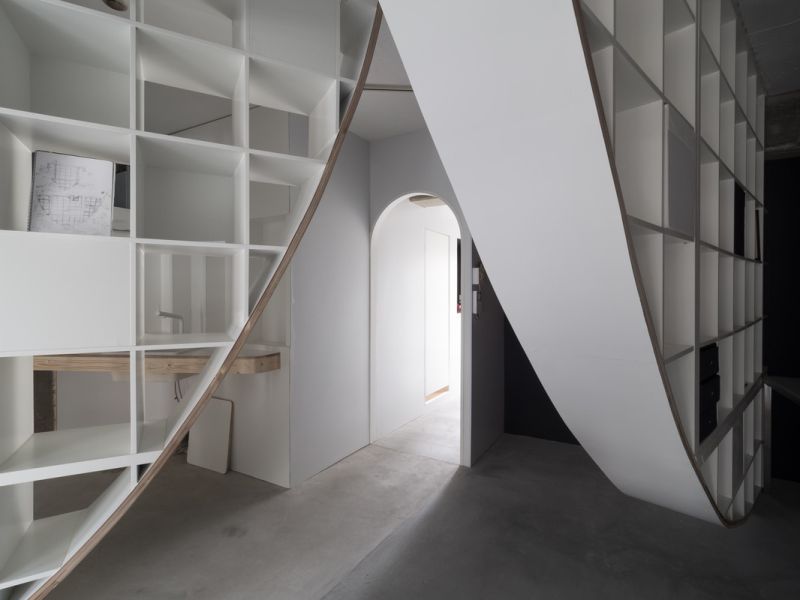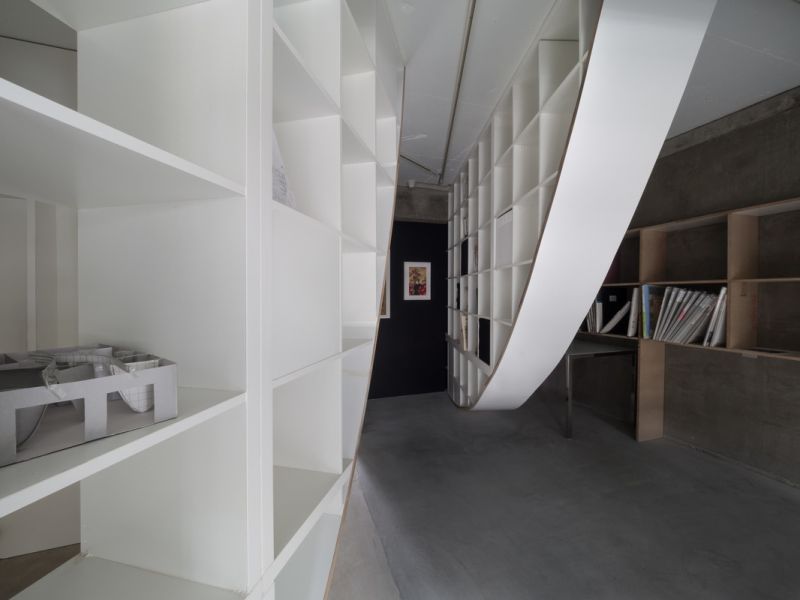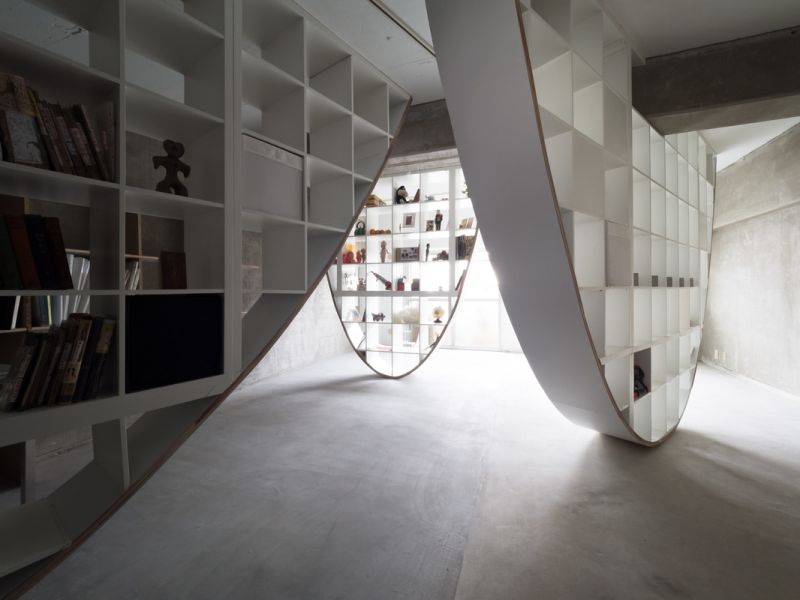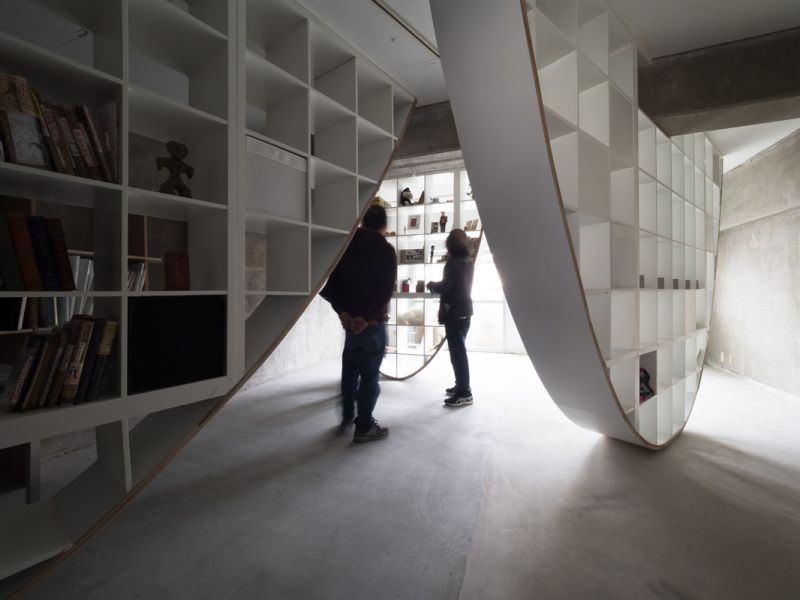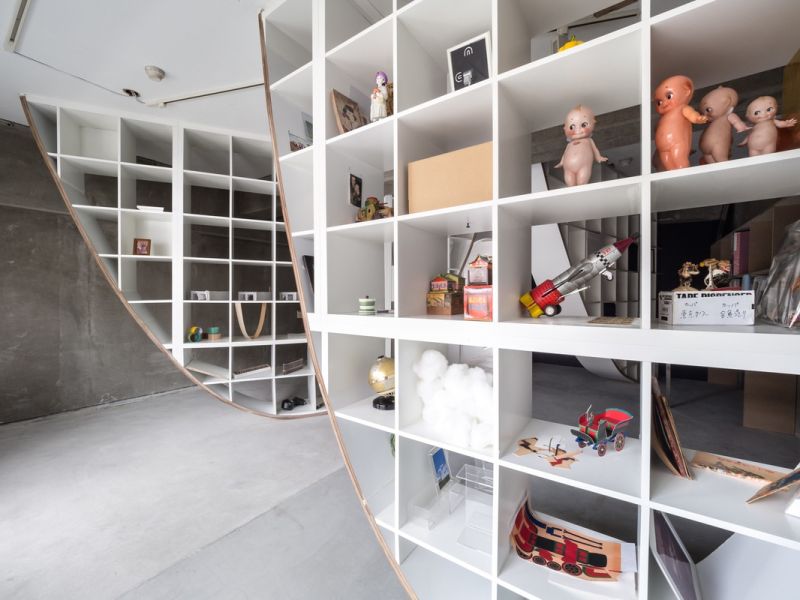 Via: RetailDesignBlog