London-based finest silversmith Grant Macdonald has crafted extremely beautiful tableware showing off two golden bowls. It is designed especially for Harrods' 'Made with Love' exhibition 2014, an initiative that highlights British artistry and craftsmanship.
This amazing centerpiece is made of 24-carat gold that is crafted using Grant's centuries-old silversmithing techniques and computer technology. All his hard work and dedication resulted in form of an outstanding artistic piece inspired by past, present and future designs to form something extraordinary for 21st century that stands out from rest of the tablewares or centerpieces we've seen till now.
The centerpiece looks like an ancient weapon at first glance, but it actually has two golden bowls embedded within its silver surface. The tableware can be used to serve royal dishes (because its design is not ordinary, only royalties can afford it) or just to flaunt it as a decor object. The base on which the entire silver surface and two bowls rest is made of gold that is artistically crafted, giving it a royal touch.
For more authenticity this royal artistic piece also carries the London Assay Mark. This tableware is absolutely rare and one-of-its-kind; you won't be able to see it anywhere else in stores except the Horrads exhibition this August where it will definitely steal the show.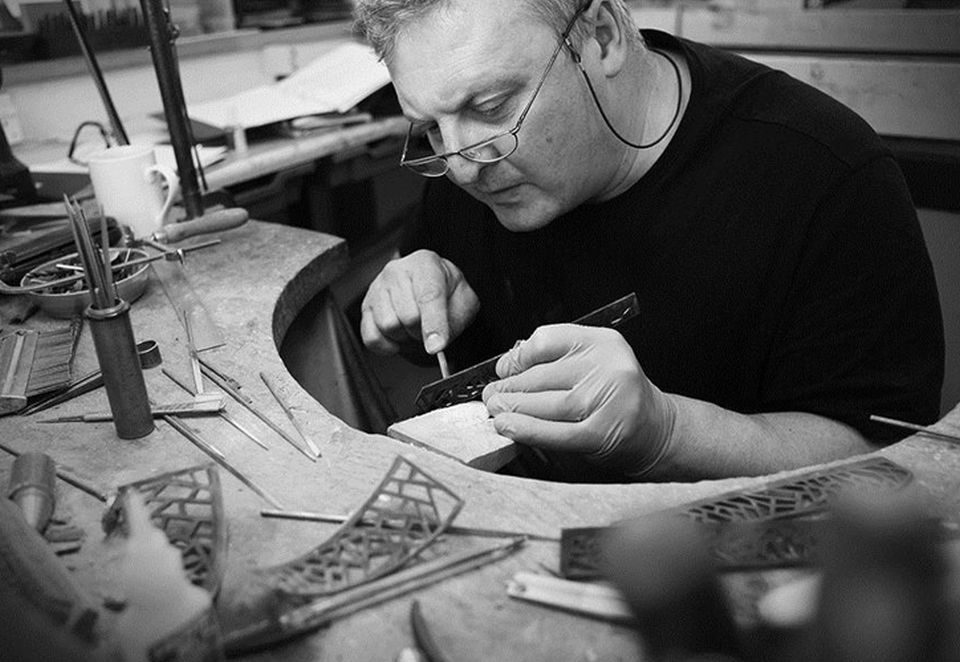 Credit: EliteTraveler