Italian kitchen furniture producer Elmar in collaboration with C+S architects (designers) has launched a new spacious @home kitchen table. @home turns up into a space where you can sit around with anyone and make food while having a conversation. On top it has a range hood with cylindrical shaped tubes which helps in lighting up the area, suction of the smoke formed while cooking, and creates music from the layers of smoke.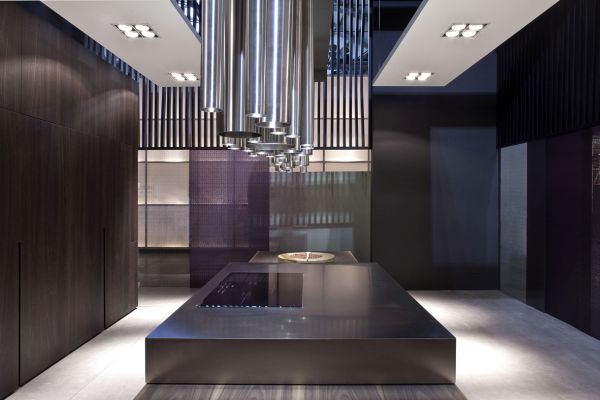 @home is a kitchen table designed to form a special relationship with its user, and to make them enjoy cooking meal accompanying friends or family. The material used to design this kitchen table is mainly wood and steel, which makes it look sophisticated.
The steel made cooking platform is a cooking area where you can cook and keep the necessary ingredients needed while cooking. The table is large enough, so that three to four persons can sit on it at one time and side by side you can also cook if you want while having a chit-chat.