There are many types of chandeliers like TechnoLUgy chandelier which decorates your home uniquely. Also, chandeliers made from recycled items such as recycled ski chandelier adds elegant punch to your interiors with its multi-colored skies. These are ready-made products, but you can also make a chandelier yourself with an unused bicycle rim, such as this one made by Anthony Acosta, owner of Etsy shop, DesignDistressed. Anthony designed it by adding small chain pieces in unique patterns with two bicycle rims and finally decked them out with European crystals to give it an elegant look.
For making this chandelier you need two bicycle rims and small chain pieces. Firstly, join two bicycle rims with a shaft and weld chain pieces in different patterns with the bicycle rims to bring out the industrial look of a chandelier. Patterns can be crisscross or straight, as you wish to have in your room.
Add some LED bulbs and power cable around spokes of upper bicycle rim or anywhere in the rims. After adding lighting, the spokes and crankset in bicycle rims will automatically illuminate light in amazing patterns to dramatically brighten your space. Finally, attach a string so that you can hang it to a ceiling.
You can also check out the bicycle design by Anthony, to get some inspiration. He kept the crankset and spokes of both rims untouched to keep the design more simple. He added four pendant lights in his bicycle chandelier design, but you can add LEDs or use them in more number if there is a need.
While making this bicycle chandelier you need to focus on making interesting patterns from the bicycle chain, so that your chandelier illuminates the space distinctively.
If you are not interested in making one, you can purchase a ready-made bicycle chandelier from DesignDistressed shop on Etsy for $750.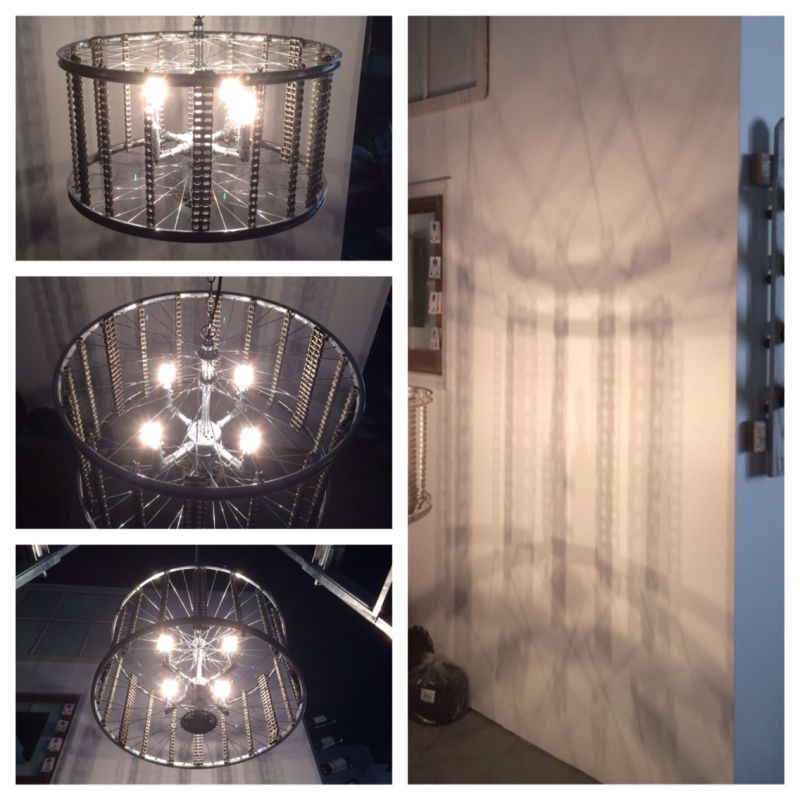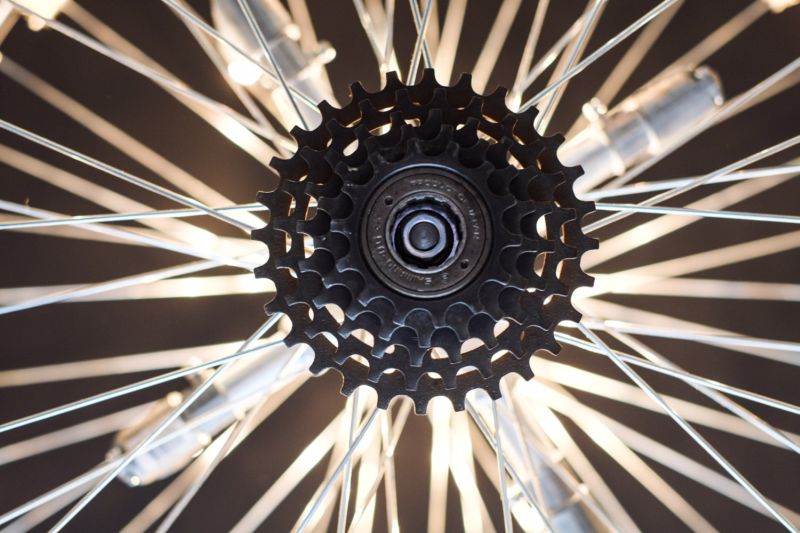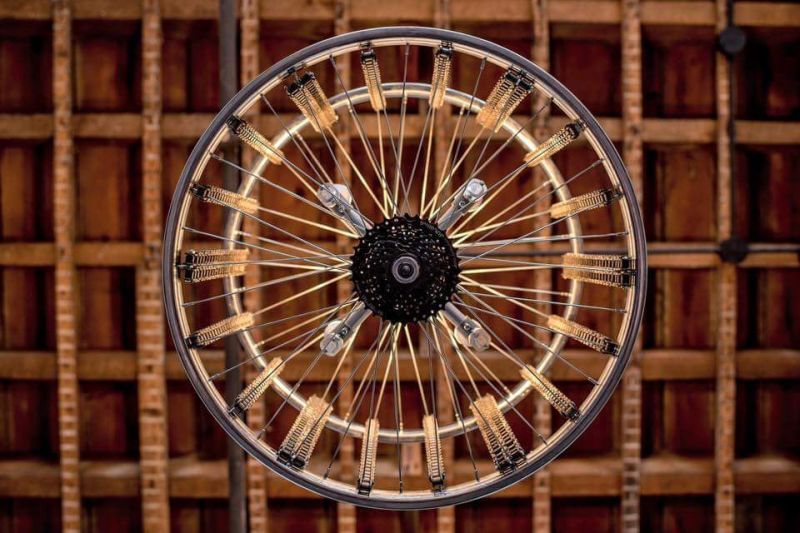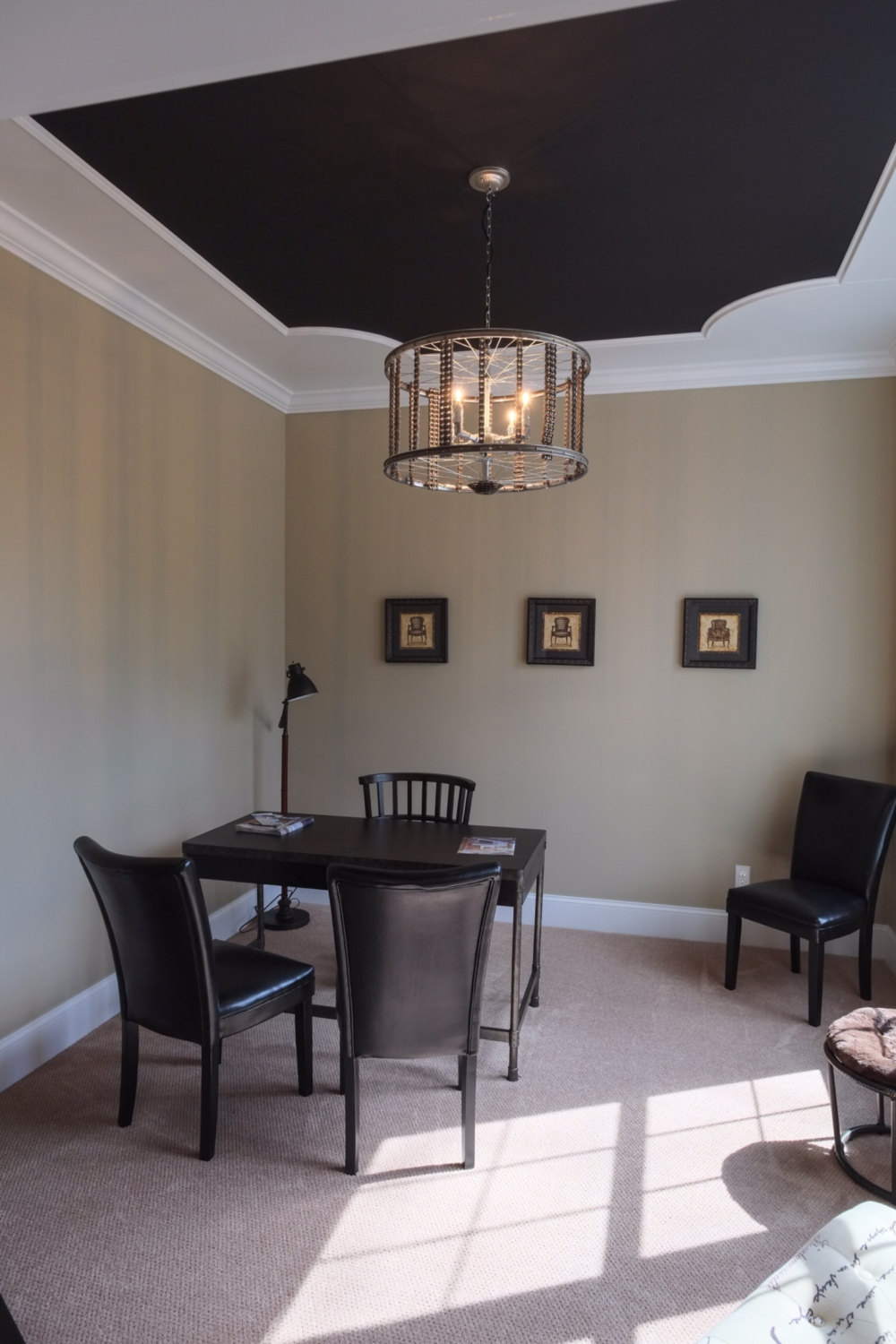 Via: UpcycledZine