If you're looking to add chic industrial flair into your man cave, this fun mannequin hand lamp is the perfect art installation. The spooky mannequin hand holds a recycled wine bottle that is replaced with a light bulb and a conventional lampshade. This creepy yet fun addition is an ideal wall sconce for any contemporary home, office or any other space that need illumination.
Created by EuNa Designs, an Etsy shop founded by Eusebio Navarro, the daring lighting fixture is handmade from recycled materials such as iroko wood, recycled wine bottle, cloth cord, and cork. The body is made from a mannequin hand that's further attached to a wooden base to secure it to the wall. Finally, two layers of varnish are applied to the wood to give elegant look to the wood block.
The brass cork is attached to E27 type bulb with an intensity of maximum 40W. So, it provides a perfect ambiance for both home and business lighting. As far as recycled bottles are concerned, you can even use any other bottle except a wine bottle. For a hued indoor ambiance, any colored bottle can be used for encasing the light bulb.
The fully-customizable upcycled mannequin hand lamp is available only on a made-to-order option for $165. It will add an industrial touch to any home interior and also doubles up as an eerie home decor object.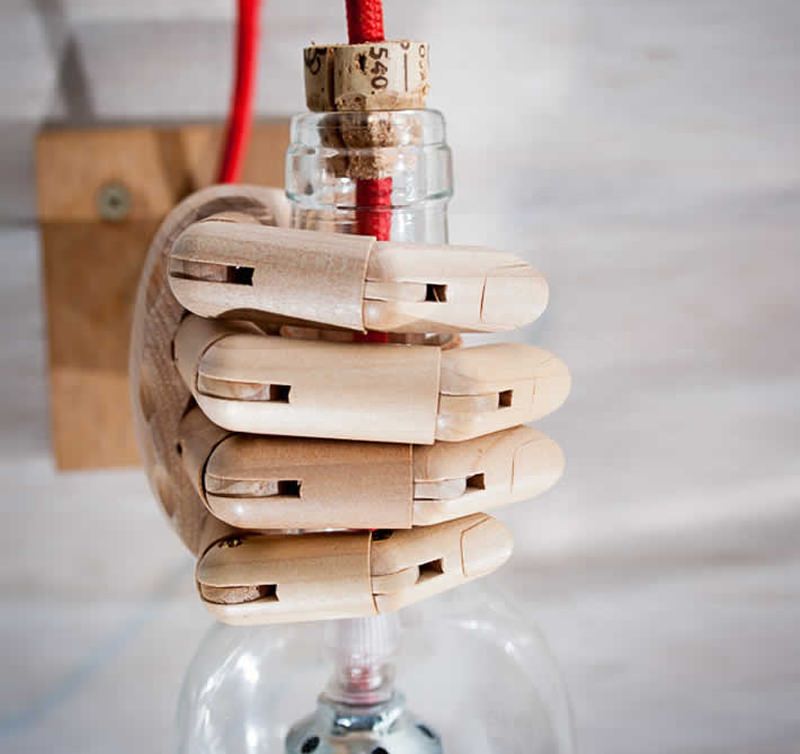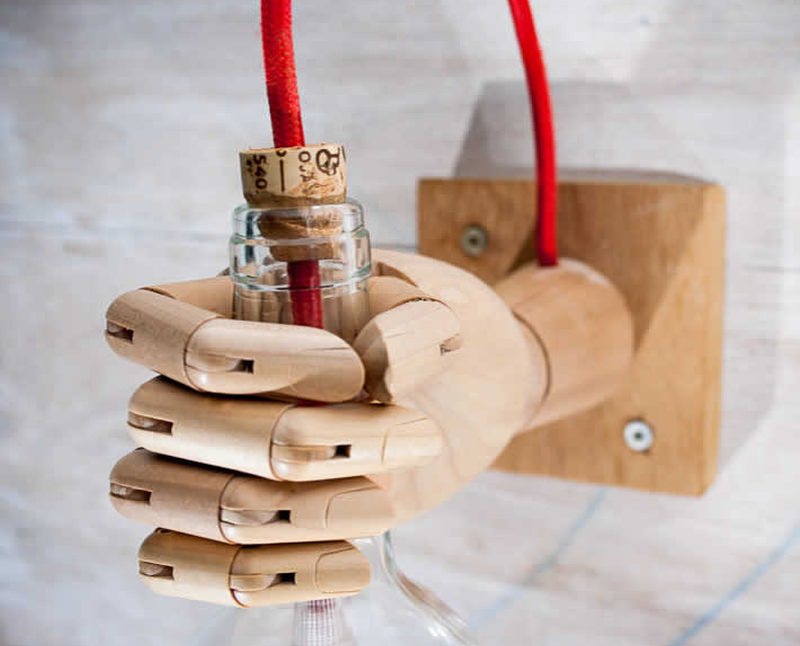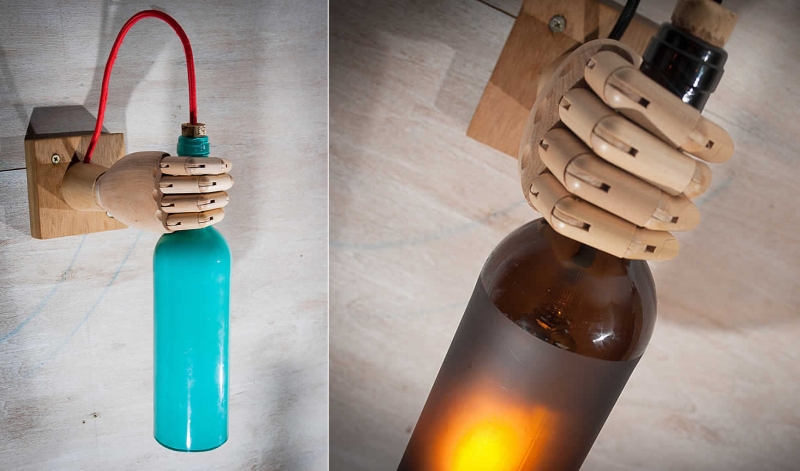 Via: UpcycleDzine