Homeowners looking to add some vintage touch to their home bar are in luck, as this tractor-shaped furniture has everything you need to bring classic, rustic appeal into your home bar. Abandoned vintage Massey Ferguson tractor was rescued from an empty field and given a second life in form of an industrial bar table with a glass top.
Instead of ending up in a junkyard, this rotted vehicle has been upcycled to form a functional product. The resulting masterpiece is truly impressive and perfect for the interior of those who are in love with rustic furniture. The table consists of the tractor hood with headlights. Furthermore, it is supported by metal legs and boasts elegant glasstop for serving your guests.
Scratches, scuff marks, company's label are not removed from the tractor hood to maintain authenticity of the original vehicle. It comes equipped with two color-complimented bar stools, which are also designed with similar marks as shown on the vehicle's bonnet. The sturdy-looking bar table and stools are perfect to enhance charm of any mancave or contemporary home with industrial interior.
While most people prefer to purchase brand new and stylish furnishings, this antique-looking piece of rustic furniture will certainly attract people with an eye for eclectic looks. So to add mechanical touch your home bar, you can purchase this eye-catching furniture for $2,695.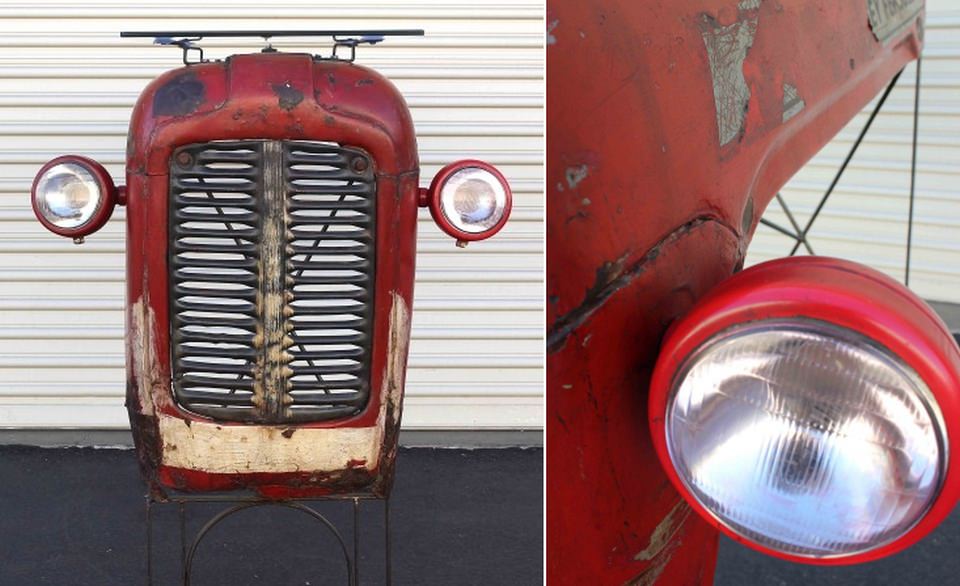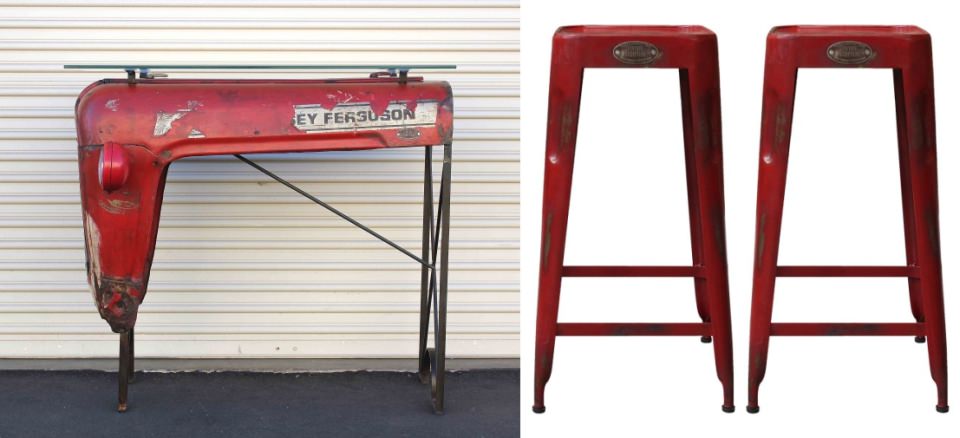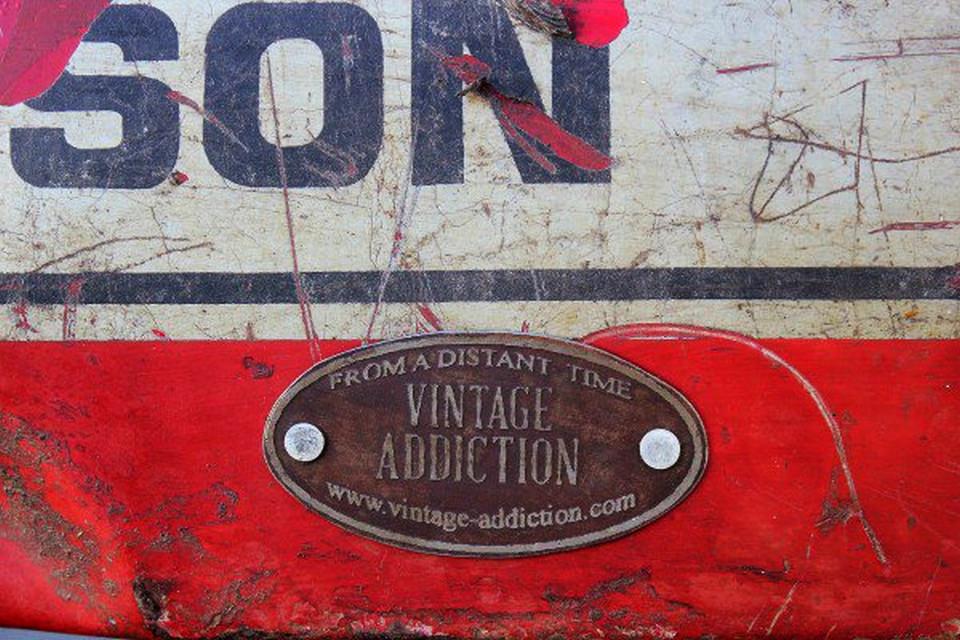 Via: Recyclart