Most old cars end up in junkyards where they are dismantled for useful spare parts, whereas unused parts are thrown into landfills. But luckily this old white sedan didn't face such unfortunate death, as French artist Benedetto Bufalino has given it a new life by transforming the broken down car into playable ping pong table.
The old car has been flipped over, recycled and converted into a gaming table that's located at Maison Salvan in Labège. So, nearby people can come out to enjoy a game of ping pong while interacting with each other.
Bufalino has removed roof and windows of the car to lay it flat on the ground. Without the roof and windows, the upturned car is just about the perfect height of a conventional ping pong table, allowing patrons of Maison Salvan to participate in a game. To form a standard game table, the bottom of the car is installed with a blue tabletop that is cut in a way to allow its four wheels remain in their place.
The resulting car ping pong table is suitable for playing singles or doubles matches outside the art center, where it is placed. This outdoor ping pong table is meant to encourage communication among community members and also to draw some traffic to Maison Salvan. Besides a good initiative behind its creation, we absolutely loved the idea of converting broken down cars into something practical, fun and interactive at the same time.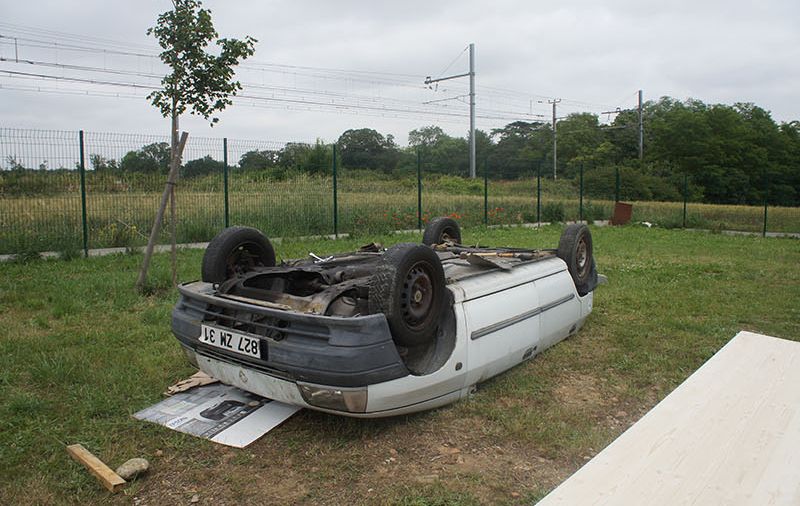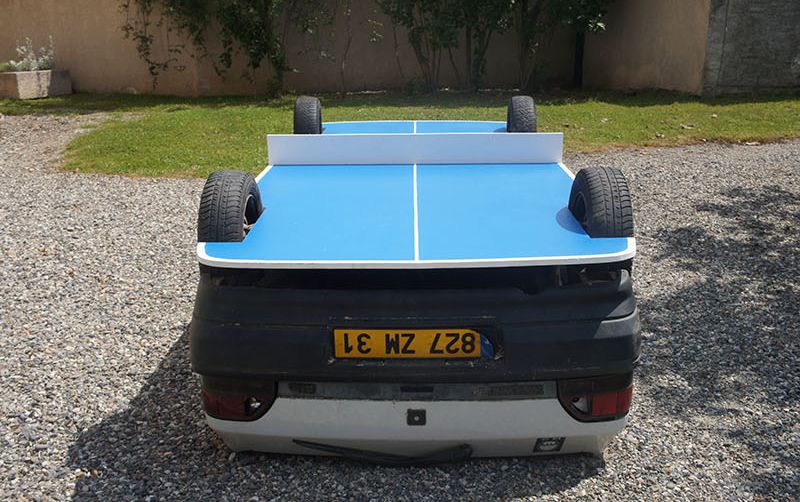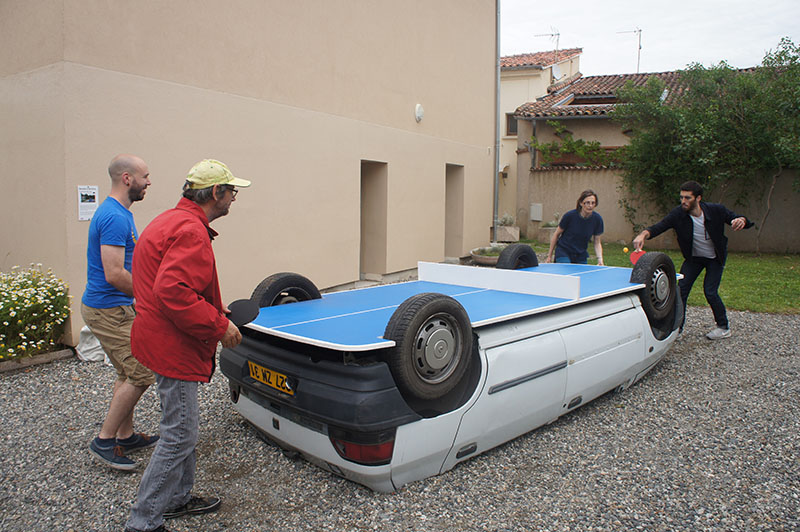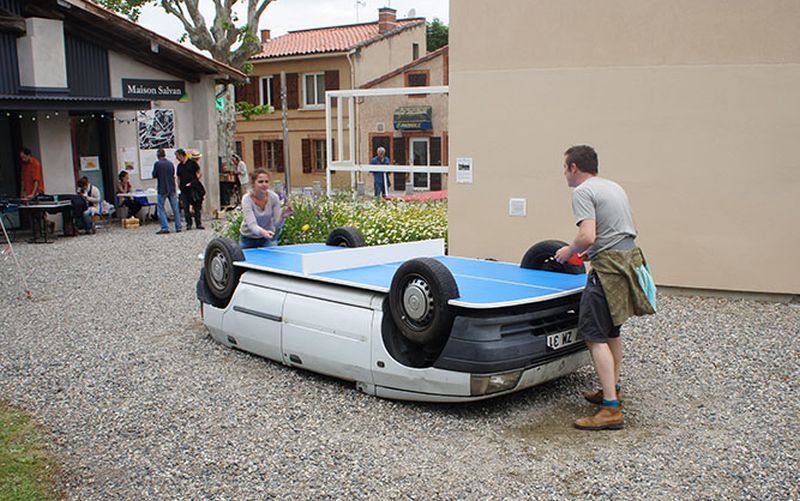 Via: Contemporist