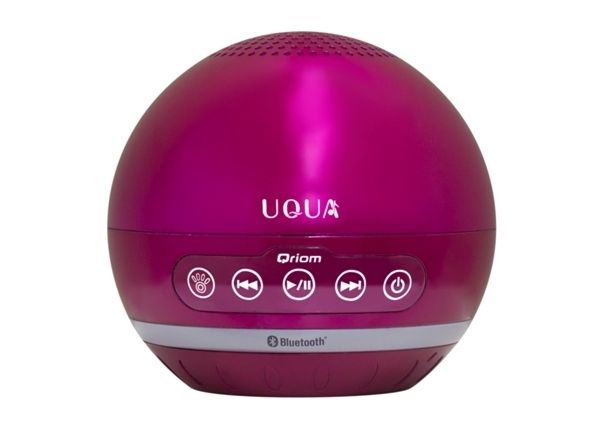 We were really impressed by the Kohler's Moxie showerhead with removable Bluetooth speaker and we thought this was the best thing that could happen for music needs inside the bathroom. But we forgot that floating wireless speakers are actually a step-ahead. Something we were remained off by the recently introduced UQUA Bluetooth speakers from Qriom – a home appliances and digital AV equipment manufacturers in Japan.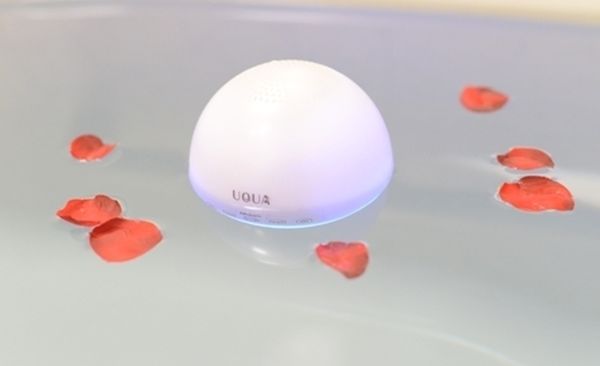 The UQUA Bluetooth speaker is designed especially for listening to music while bathing. The UQUA can share the bathtub with you and play endless choice of music from your smartphone or other Bluetooth device. The waterproof UQUA features built-in LED light, which glows when the cute little speaker plays music at quality sound. Powered by three AA alkaline batteries, the speaker can play non-stop for 32 hours (but I don't think you're going to bathe that long.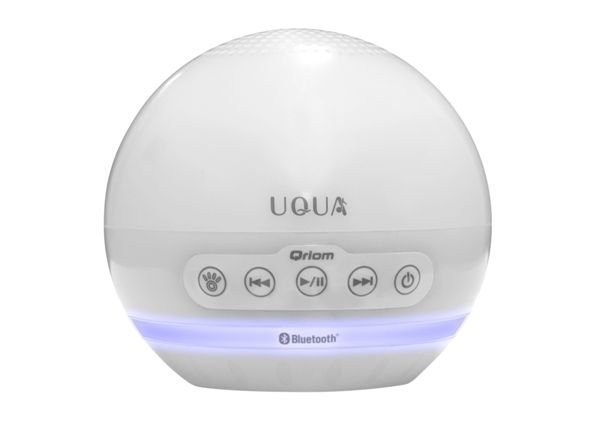 There is no word on the UQUA's price, but the portable wireless speaker with touchscreen controls can be carried around anywhere very easily. It also has a hanger ring embedded, which allows the speaker to be hanged any when in and not in use. You won't end up losing the little device ever. Happy listening..err.. bathing!
Via: ITMedia