As the new season of Game of Thrones (GoT) has aired in July, GoT fans have made wonderful things to give tribute to their favorite TV series. The design studios Spring and Gears has also come up with a wonderful creation called 'Urban Warrior's Throne' to show their love for the famous series.
This amazing piece of art is made of totally discarded objects. The idea behind this throne is to reuse the discarded essential components of daily life. The design studio wanted to give them a second life so that they could have another purpose and become an art piece. And, the result is in front of us.
Urban Warrior's Throne is forged with pipes, gears, spring and spare parts of an old car and many other daily objects. The whole construction is finished in a metal metallic paint that resembles the famous Iron Throne. The pointy objects protruding from the back give throne a real feel. The best part of this amazing throne is every time you look at this, you'll discover a new object.
The owner of Spring and Gears studio says;
My art is for people who seek to provide themselves or their business with unique identity. It can make way to express your originality and foremost it will represent your courage not to give in to current trends.
If you want something like this for your place, you can contact the owner here. There you'll find many striking and inspiring upcycled art and design pieces.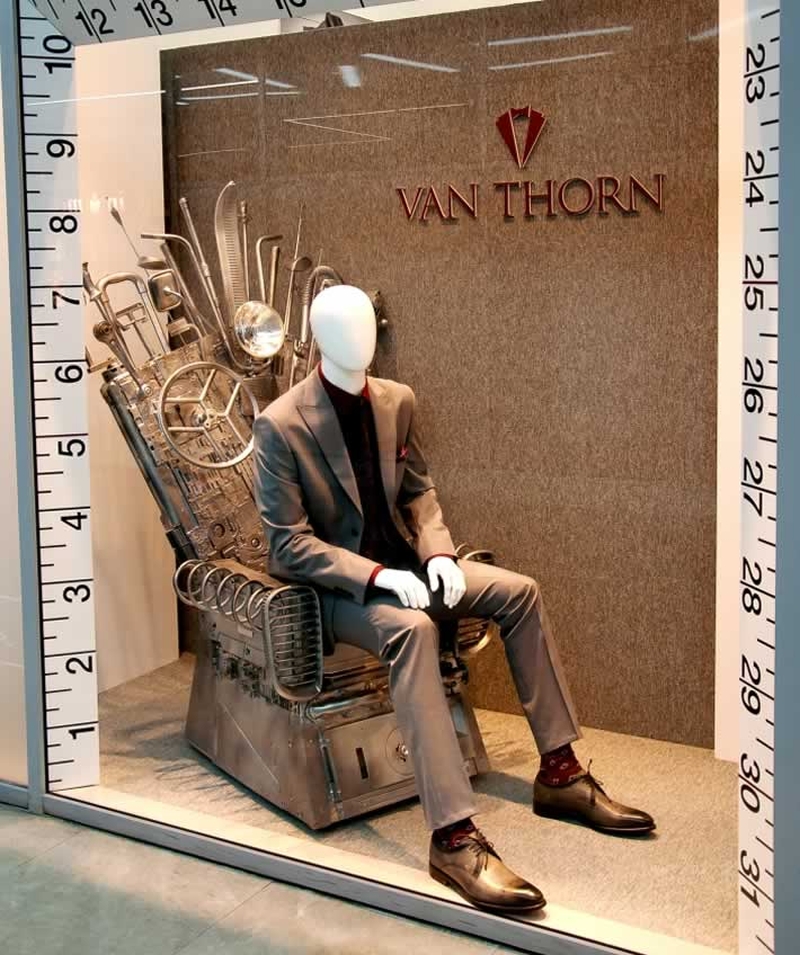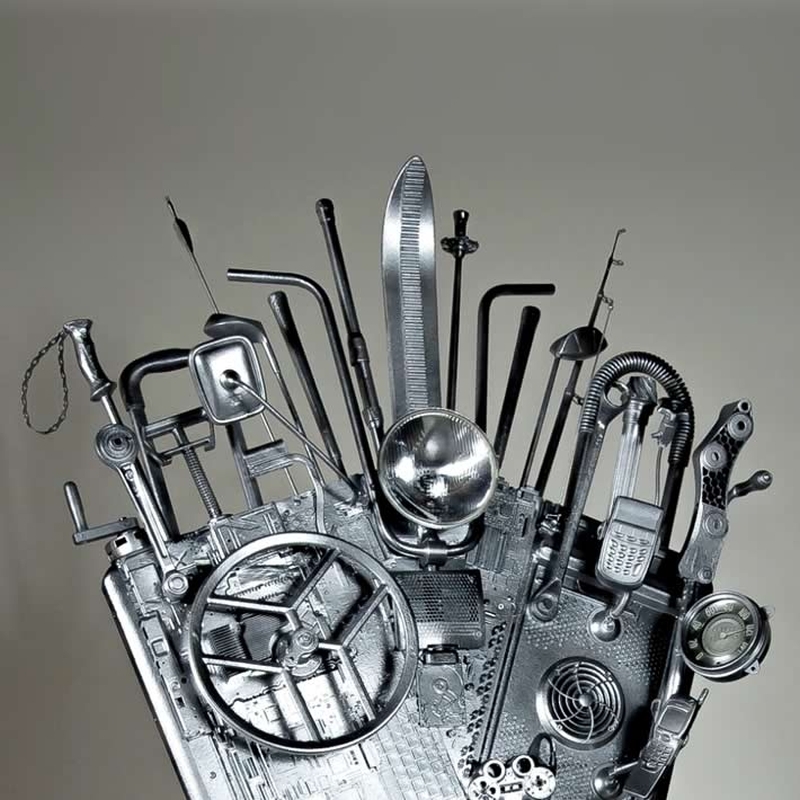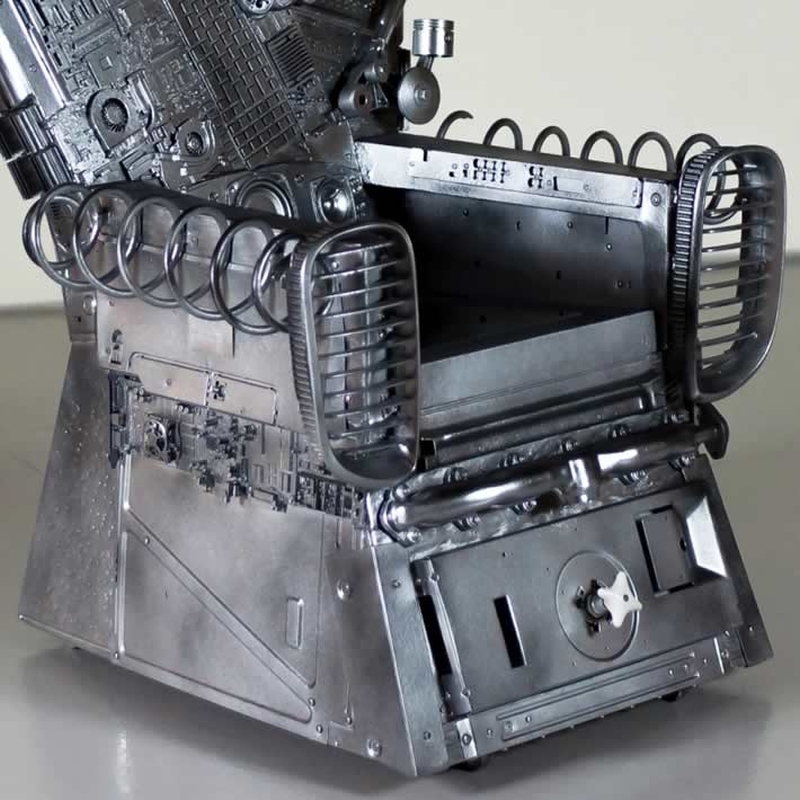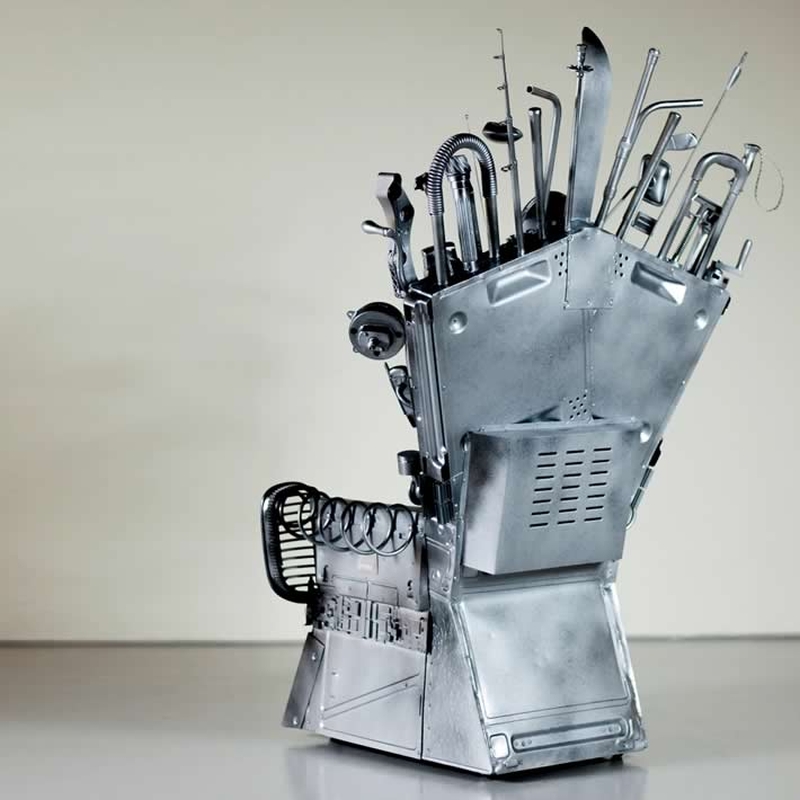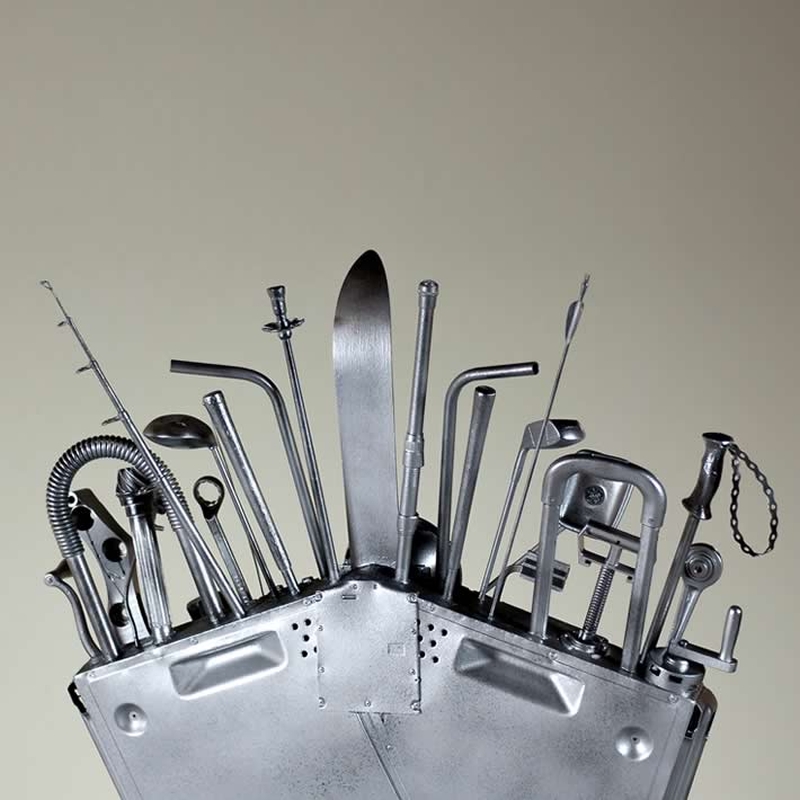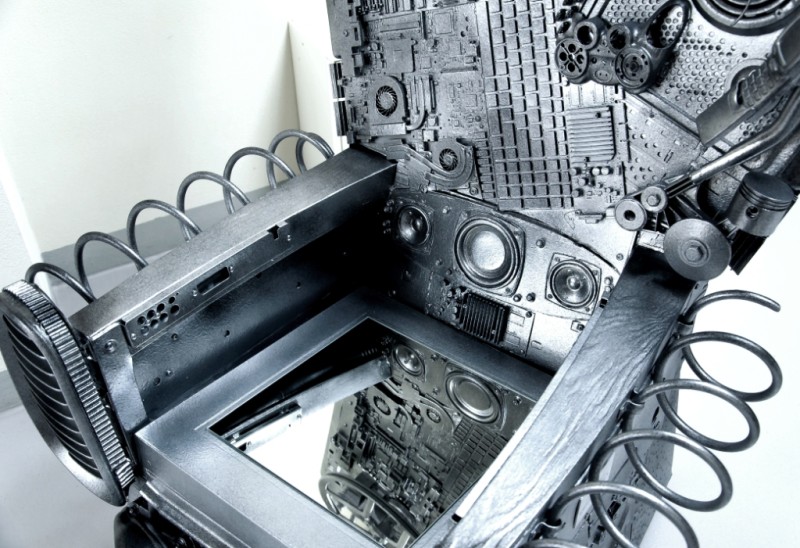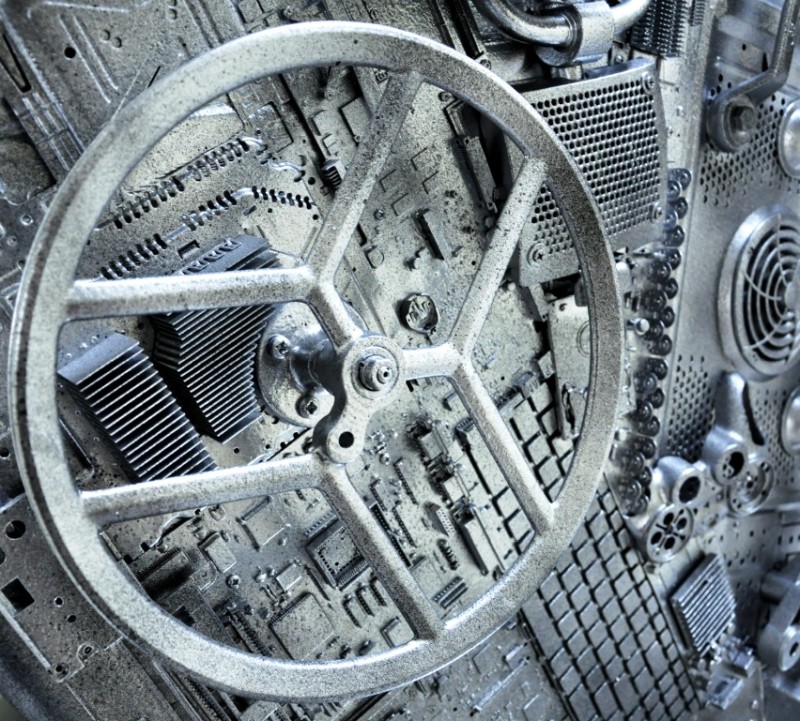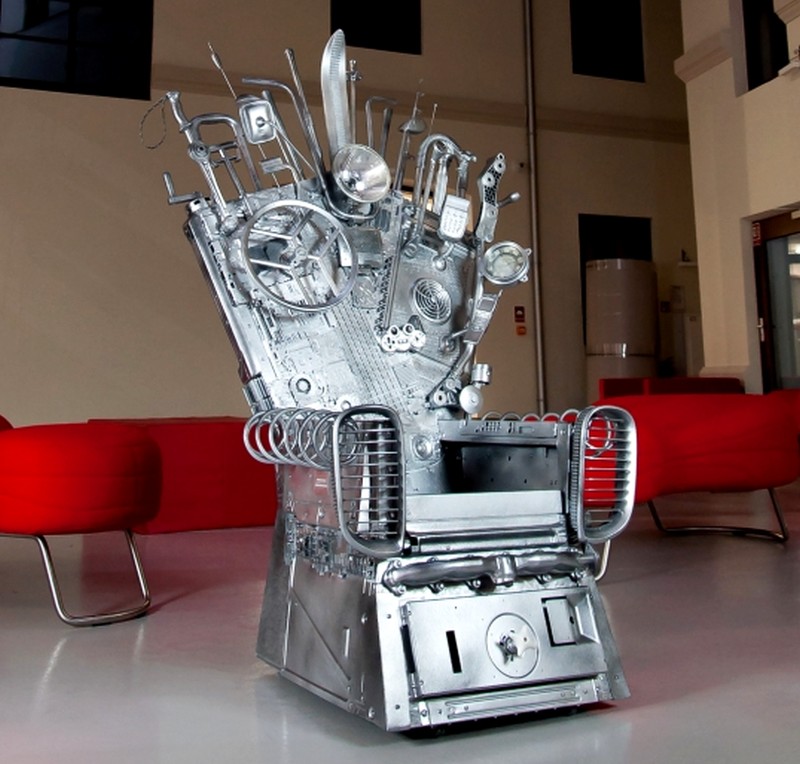 Via: Upcycledzine