Life is too short to explore the whole world (barring a few adventure junkies), so the trend of living in mobile homes is socialized widely by people to get support, as well as encourage the community. Inspired by the instict for travel, a US couple also left their apartment in Portland to travel and explore North America. They did an affordable DIY conversion of an old Ford E-350 El Dorado Encore camper van into a cozy livable vehicle to calm their wanderlust and desire to experience different cultures, cuisines and lifestyle.
Journalist Corbin Adam Scott and artist Kelsey Emily Scott researched a lot for the appropriate vehicle that could be transformed into a cozy home-on-wheels, which they call 'Wander Wagon'. They post regular posts about their journey in blog Steps to Wander as well as update videos to their YouTube channel Exploring Alternatives.
As per their video they bought it for $3,800 and it seems a great price for such a spacious thing. They spent almost $7,000 to decorate interiors with tiny finishing touches, but retouching messy interiors and fixing all leakages took five months of time. This van was mechanically sound and already had many lovable features such as multiple skylight windows that bring in plenty natural light. Its raised middle roof allows Corbin to stand up straight inside without any problem.
From flooring to ceiling and carpeting all was completed by the couple and some helper. Moreover, furniture used in the van conversion is also customized by them. They used many innovative and cosmetic space saving techniques to make dual use of furniture such as the dinette chair for storage. The bed has slides out to expand into a nearly queen-sized bed, and it also opens for storage. The van home also includes a big stovetop and a cool oven.
Wander Wagon has solar panels on the roof, although a powerful generator is also integrated at the back for dealing with energy requirements. They mounted their favourite gas scooter on the back to safely cope with breakdowns. A small area is also reserved through a baby gate to house the little dog 'Paris' comfortably and safely.
Their epic adventure started in Boise, Idaho and their journey covered the entire Pacific wanderland. This off-grid traveling home is more than jusr useful for them, as it allows them to travel in any direction. They have travelled up to 13,000 miles in their home-on-wheels, and now they are searching a nice place to start a family.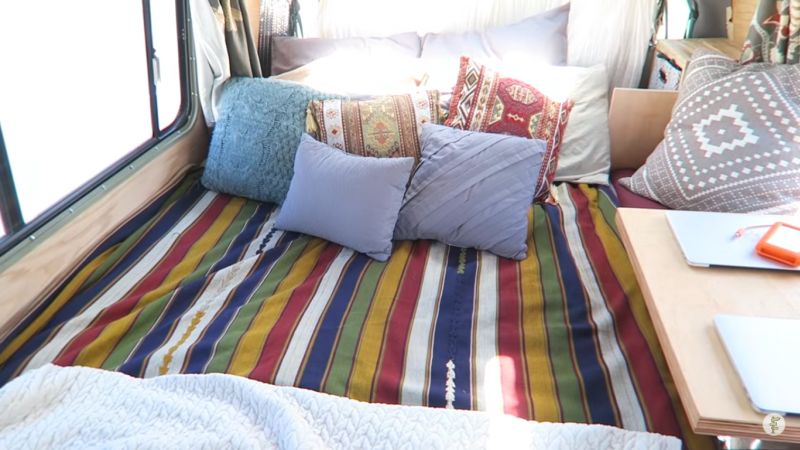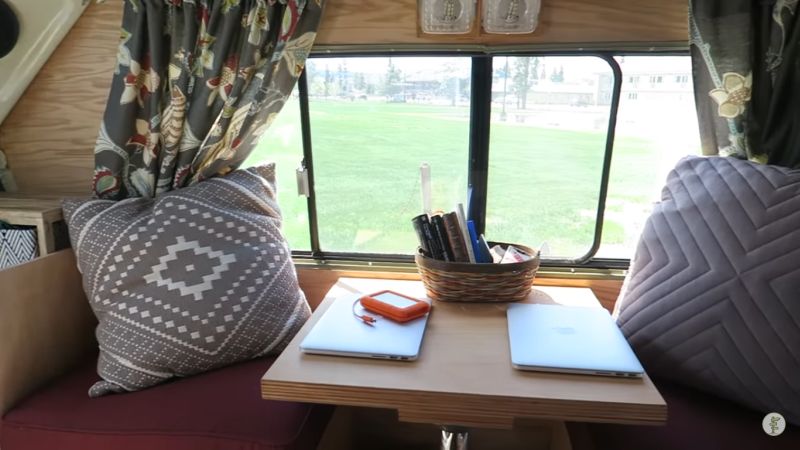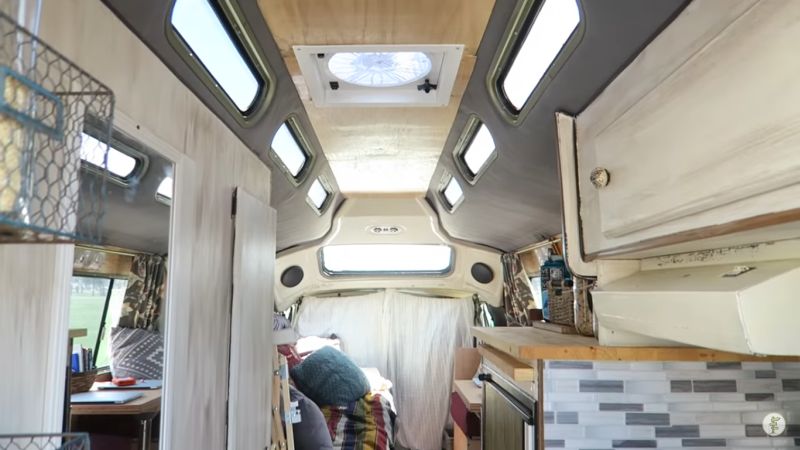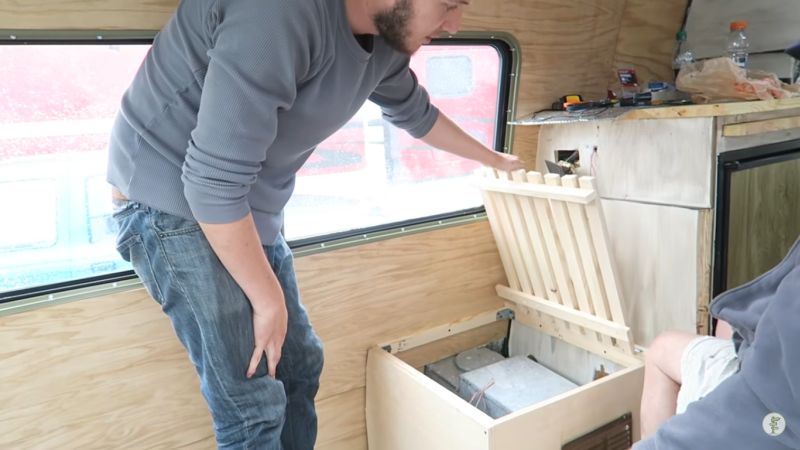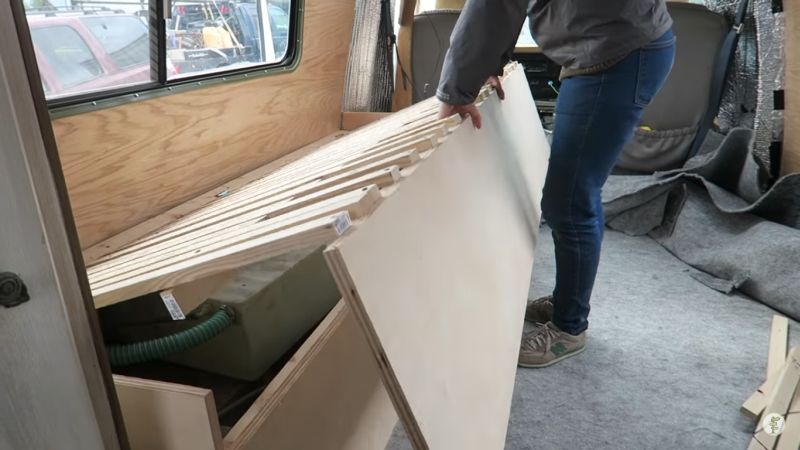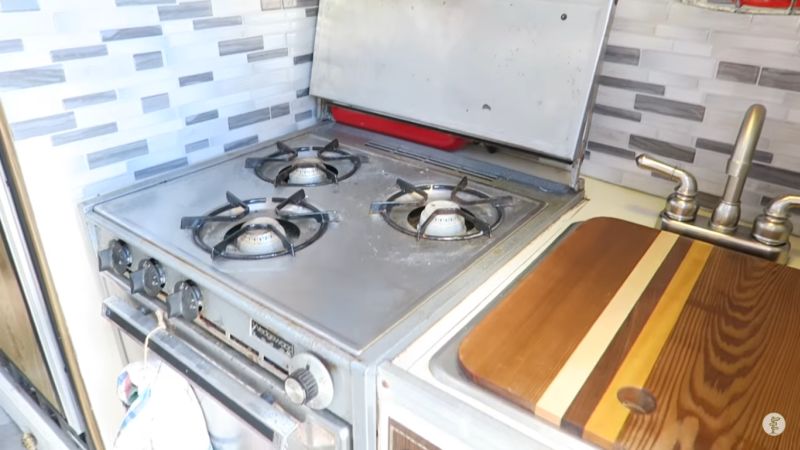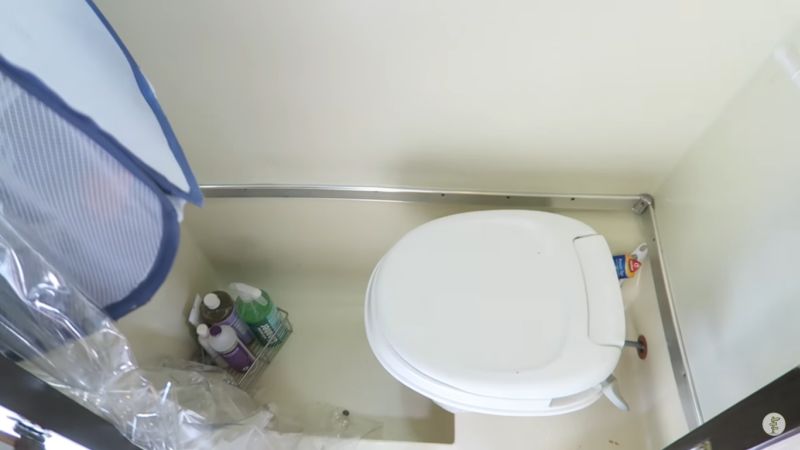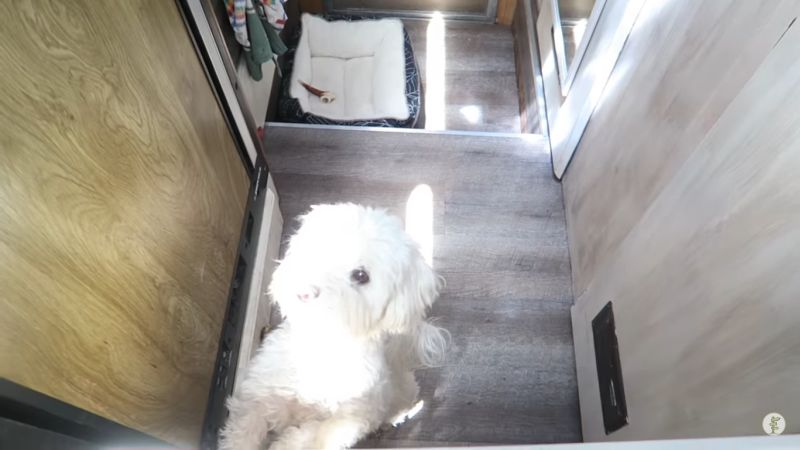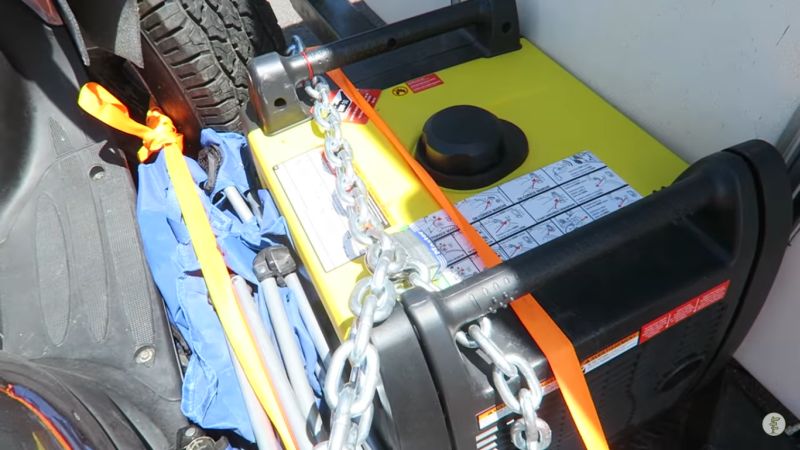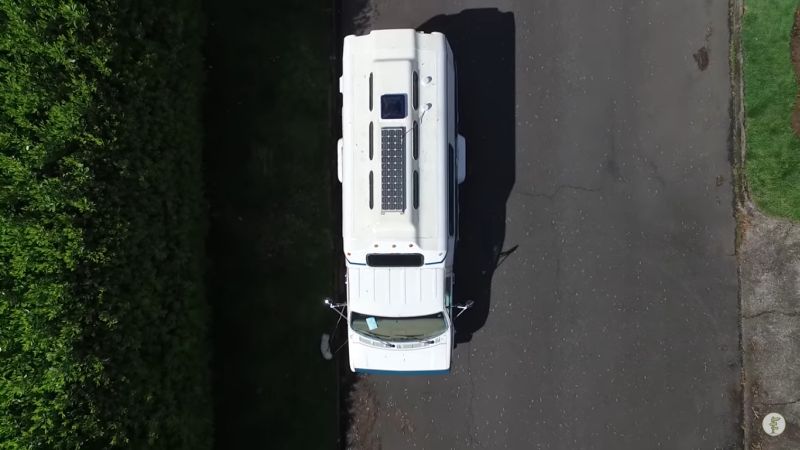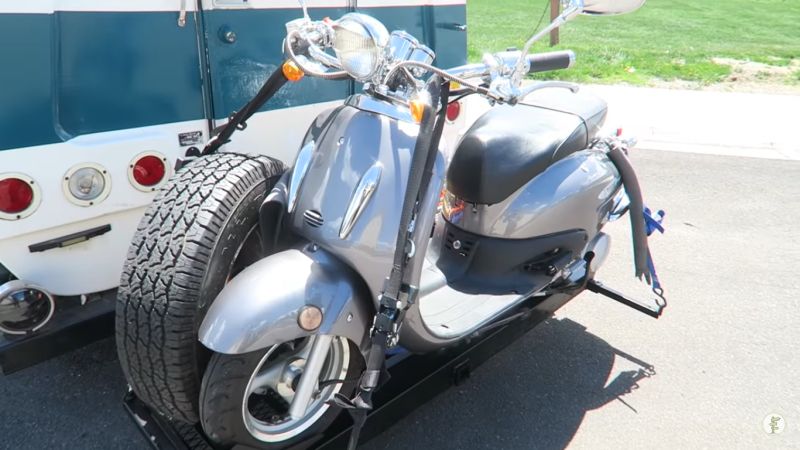 Via: TreeHugger