Do you often get stuck up at work and don't get time to rush to the office canteen for lunch? Well, London-based designer Steve Gates has come up with a great solution for office employees to enjoy hot lunch without even leaving their desk. Gates has created the BrainWave Desktop Microwave that is powered by USB to heat up your lunch at your very own desk or workstation.
This tiny microwave doubles up as a notice board until lunchtime and when it's time to eat your food, just pop in your meal inside the microwave so that you can enjoy hot lunch at your desk within few minutes. It has built-in radio frequency identification (RFID) scanner to identify the meal. But, the real magic lies within its fork that comes with the microwave.
The fork has an adhesive RFID on its end, which notifies the BrainWave what meal you've put in. After identifying the meal, BrainWave gets to know the exact time and temperature at which your food should be heated. To use this device, you just need to link it to your computer using USB cable. It also has computer software that tells all the necessary information to the microwave about your food for appropriate heating of food, as well as informs you when your food is ready to eat.
Although, it is an efficient device for any office employee to concentrate more on work without wasting much time while having lunch, but it also has certain disadvantages. Like it is absolutely useless without its fork and your computer must have the device's software installed in it for its accurate use. Moreover, it would make you lazier as well as fat, as you might get habitual of just sitting at one place the whole day (which is not good for health).
It is has equal advantages as well as disadvantages, now it just depends on you how you take it and how can you make use of this tiny microwave, according to your lifestyle.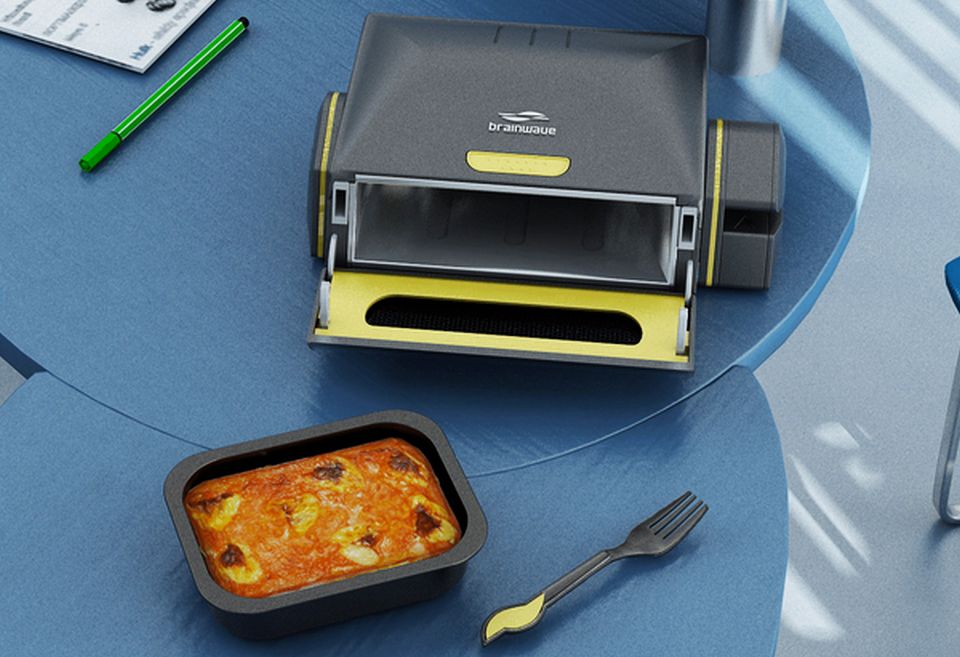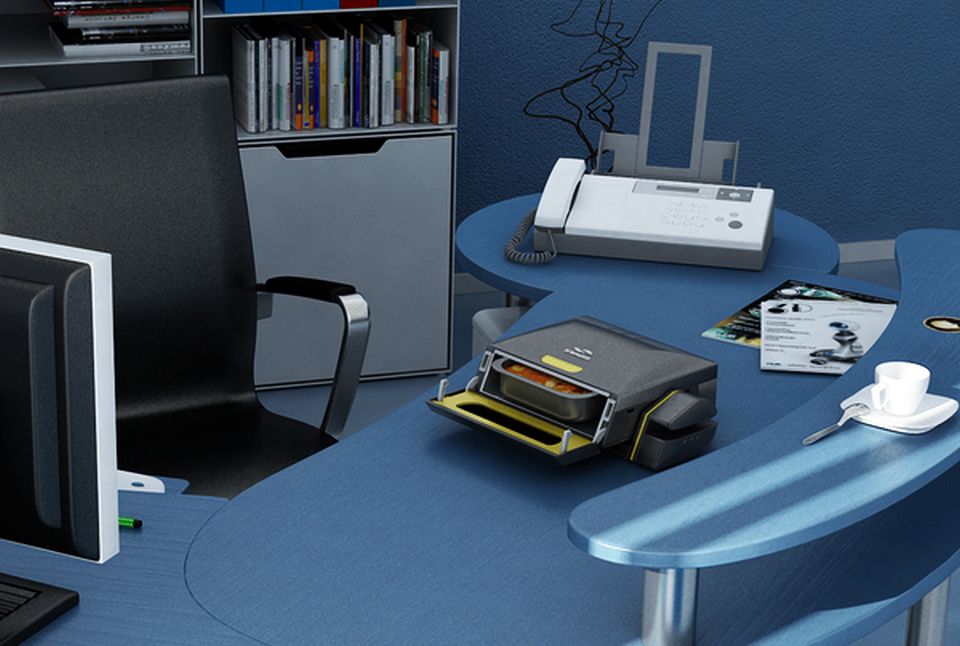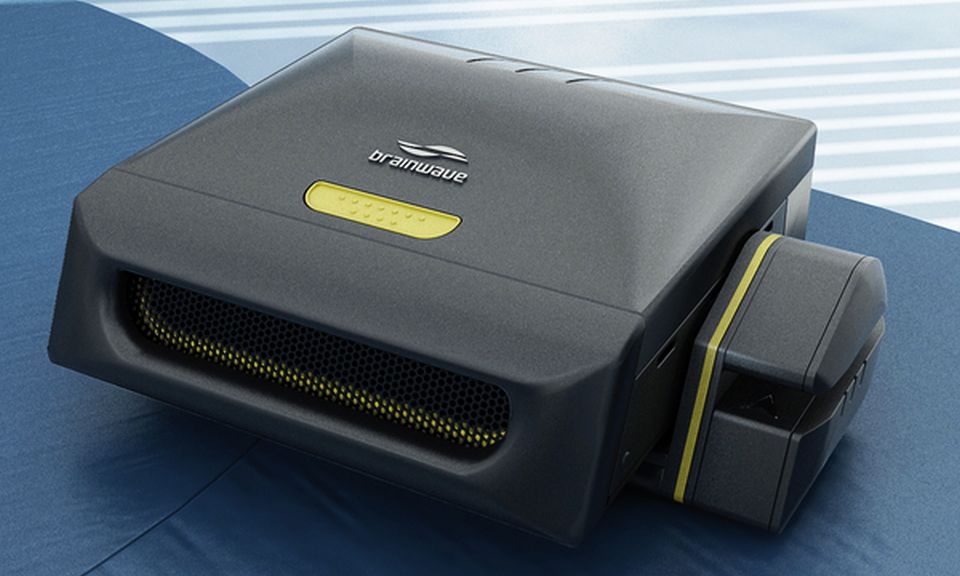 Via: FoodBeast