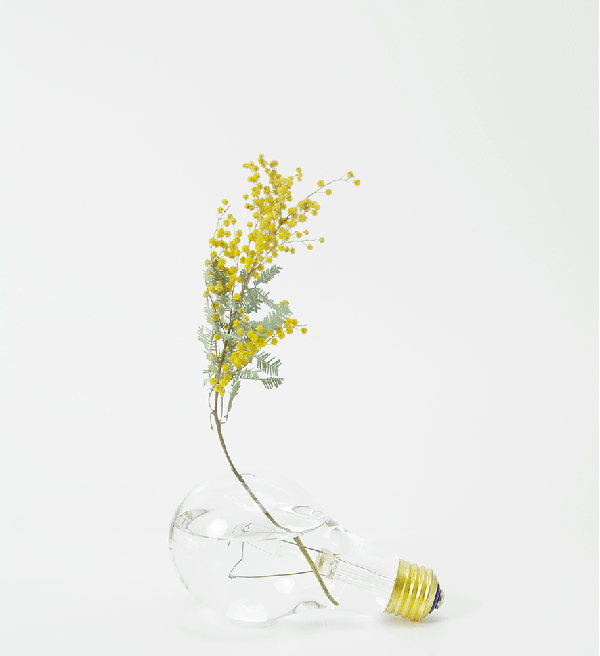 Initially recycling only meant to take paper, aluminum and glass to a proper place for disposal. But, with the changing time, this definition of recycling has become obsolete. A complete new world of recycling has now opened to those  who know and understand what recycling really is, for them, recycling is looking at objects (especially trash) in an entirely different way. Keeping this concept in mind, a young product designer from Japan, Yuma Kuno has designed these Light Bulb Vases using incandescent light bulbs.
Because of the inefficiency of the traditional light bulbs, Japan's Ministry of Environment insisted companies to voluntarily cease their production and sales. Now, the light bulbs are being completely replaced by their eco friendly counterparts (LEDs) not only in Japan, but in other countries too. The talented designer came up with a brilliant idea of preserving this nostalgic form of light and to recycle them into flower vases.
He simply cuts hole on the glass surface of the discarded light bulb, fills it partially with water and dips in a fresh flower. The filament of the bulb is reused as the stem holder to keep the flower in place. Yuma Kuna's way of repurposing discarded light bulbs into beautiful flower vases is as simple as it can get. Worth trying isn't it?
Via: Spoon-Tamago