When the temperature goes down and hits new lows during winter, we have a lot of stuff to do. Right from having delicious soups, drinking a lot of hot chocolate, watching favorite TV series or reading all those books bought throughout the year. Yes, it's actually the time of the year most of us treasure and look forward to. However, none of the winter perks would be as appealing if you were traveling in a freezing cold mobile home.
So before it starts snowing outside, and your bones begin to chill in your tiny house on wheels, head over to the following tips to winter-proof your tiny home.
Follow these tips to keep your tiny house warm
Work on the insulation
Weatherproof the windows
Choose thermal curtains for windows
Install central heating system with timer
Include fireplace for warmth and class
Make use for draft stoppers
Use area rugs productively
Place the radiator judiciously
Also Read: How to Keep Your Home Cozy This Winter
Work on the Insulation
Properly insulated tiny house ensures minimum heat loss, saving the owner up to 25% on heating costs. All the heating appliances and systems perform better when the house is fully insulated. In addition, sealing leaks in the doors, windows, walls and floors should be a priority while winterizing your tiny home.
If you live in a snowy zone, consider the roof design cleverly. A green roof can also significantly improve the thermal insulation of a tiny home.
For the flooring – cork and vinyl are two great options that can retain heat for a longer period. In-floor radiant heating is also an option worth exploring.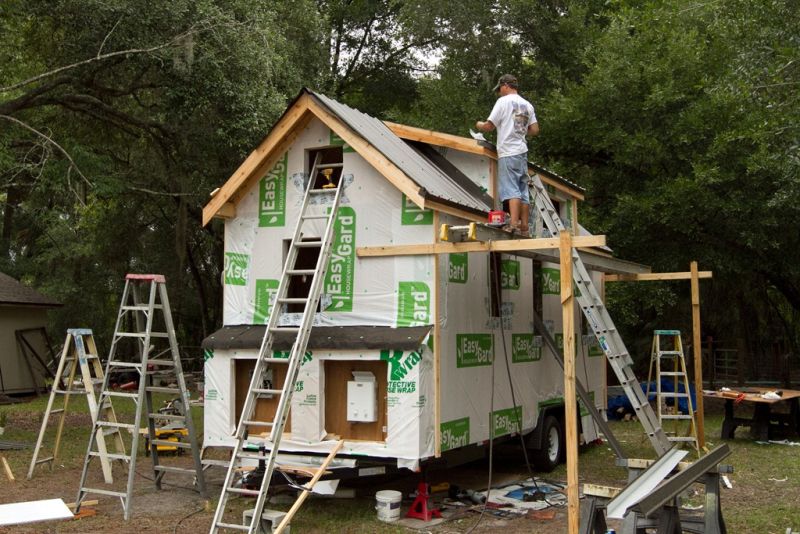 Weatherproof the Windows
Windows play a vital role in dissipating heat from the house, therefore, before winters arrive, it is recommended to weatherstrip the windows. Rubber, foam tape and/or window films are some of the most popular weather-proofing solutions for windows.
Also, consider parking your mobile home facing the sun during the day, and install additional window panes. Good quality double or triple glazing can help reduce heat loss by almost half. This can considerably lower your electricity consumption required to power heating appliances.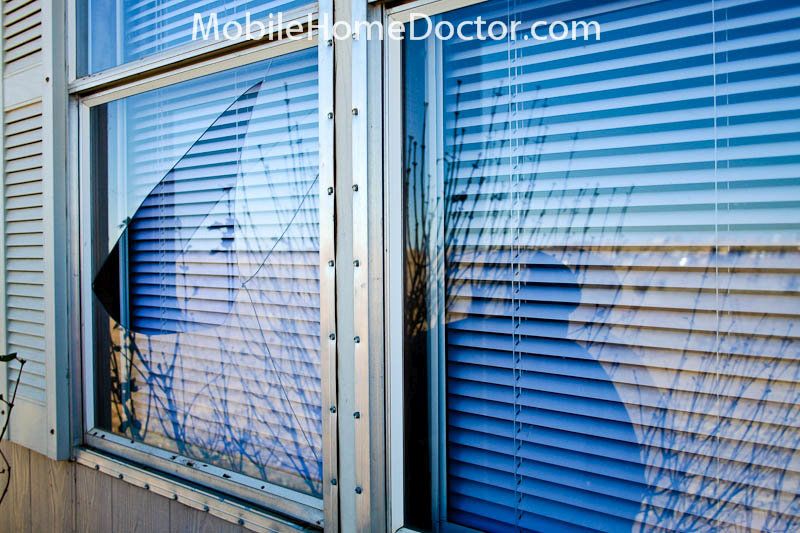 Choose Thermal Curtains for Windows
Once you are done with window treatment, make the right use of shades, blinds, shutters, and draperies to prevent loss of heat through the windows. While curtains and an extra layer of blinds can help, thermal curtains are the most effective. Thermal curtains are best at blocking the heat inside. They help to create privacy and enhance the interior décor as well.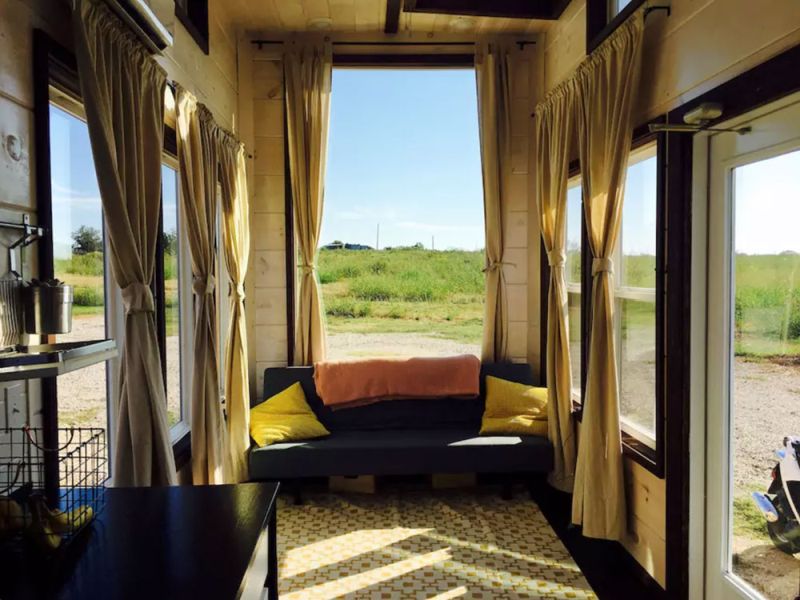 Install Central Heating System with Timer
Although electric heaters are ideal to warm up a tiny house, central heating systems have their own merits. If you own a central heating system, you must have realized, leaving it at a constant low temperature for a whole day is such a waste of energy.
Installing a timer is a preferred way to automate the heating system. The timer will allow you to programme the central heating system to work at specified times, which will trim down electricity bills and ensure the house is warm when you need it to be. Most people prefer to set the timer to heat the house twice a day – once in the morning and once in the evening.
If looked at its working process, a boiler is the main component of a central heating system that heats up water at a constant speed, continuously eating up electricity. With a programmable timer, you can set it to turn on at a specified time, preventing you from wasting money on heating an empty house.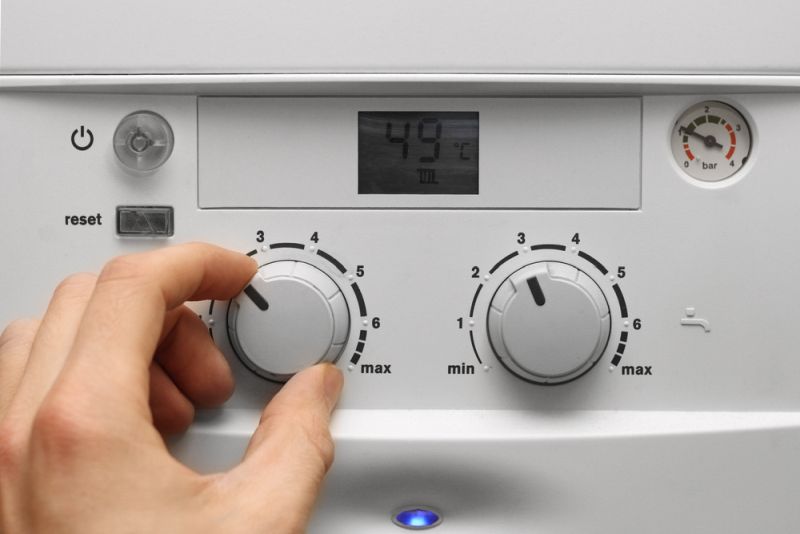 Include Fireplace for Warmth and Class
If you live in a tiny home, it is important to have more than one type of heating source, especially to cope with the cold climate you'll encounter while hopping from one place to another. Imagine sitting on a couch in front of a fireplace watching your favorite show. Dreamy, but possible. Consider including a fireplace, a wood burning stove or a small heater in a mobile home. A fireplace/wood burner will help keep the entire house warm and will also look classy sitting in your living space.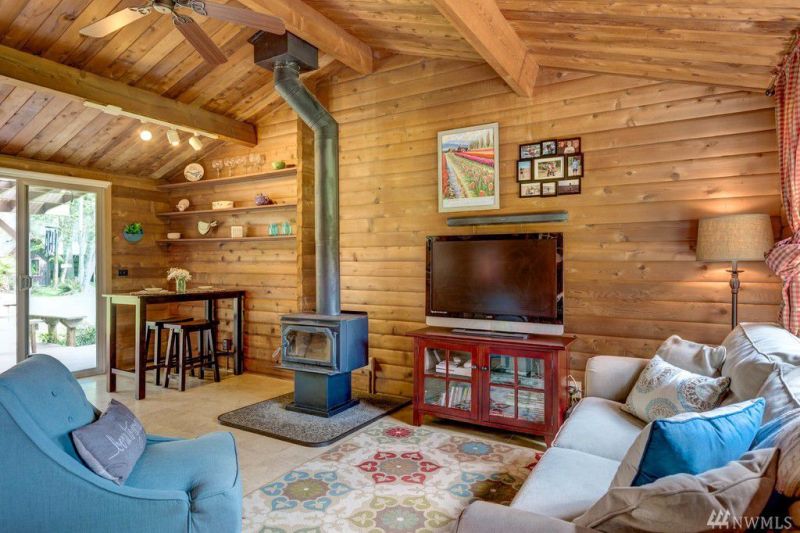 Use Draft Stoppers
Doors with a gap in the bottom (between the flooring and door) are a major reason for heat loss in a tiny house. It thus becomes imperative to block all such potential gaps in the entrance or other side doors in the house. You can use a couple of draft stoppers to block these openings – there are thousands of draft stoppers on the market. But if you're someone who prefers tiny living for its limited luxuries, you can always make one yourself by rolling up an old blanket or a piece of thick fabric. Draft stoppers can also be used to treat windows with similar gaps and openings.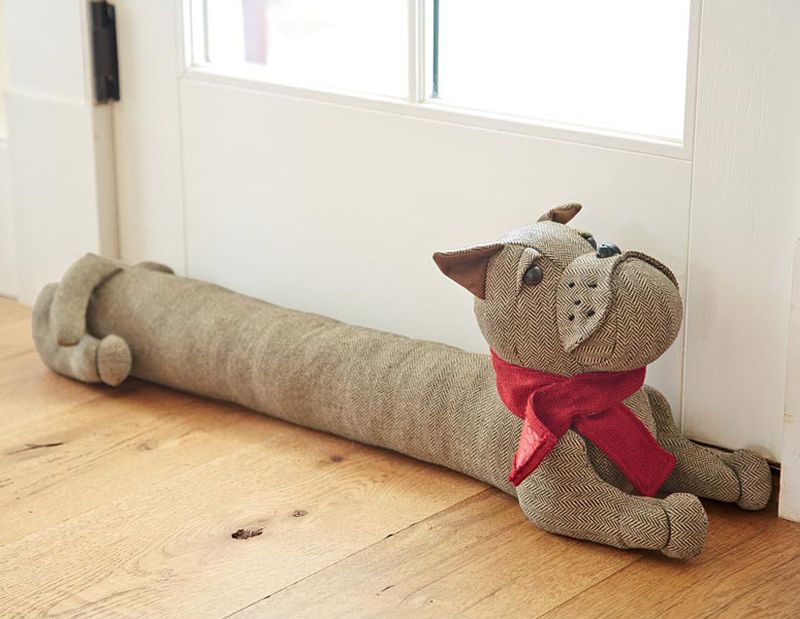 Use Area Rugs Productively
Area rugs not only increase the aesthetic appeal of the home interior but also serve as effective heat insulators. They don't let cold pass up through them and help keep your feet warm. There are a plethora of rug designs, shapes and sizes you can choose from; just make sure you get the fuzzy and wooly ones for winter.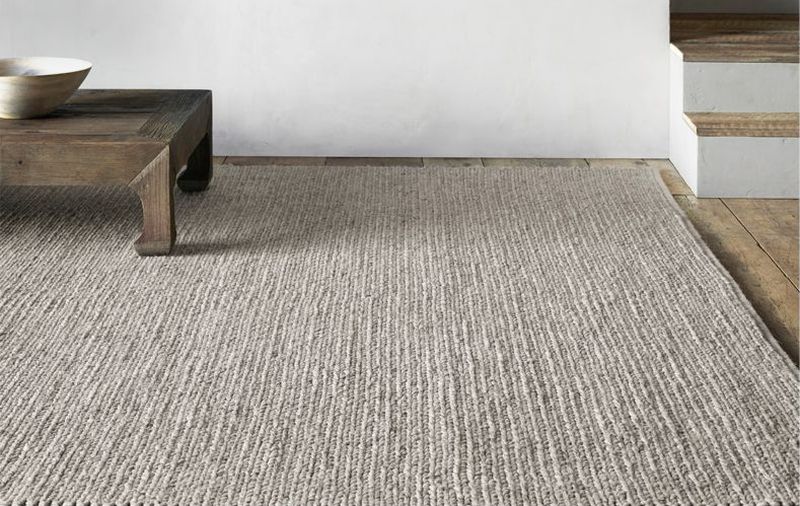 Place the Radiator Judiciously
If you are using a radiator in your tiny home, it is then important to place it in such a manner that it's most effective. An ideal case scenario is to place it in the coldest part of your tiny home. It can also be positioned underneath a window in a traditional way. However, keep the radiator away from furniture and curtains. Also remember, a shelf above the radiator can channel the heat better by restricting the hot air from rising up.
You can even place a piece of plywood wrapped in tin foil behind the radiator. This way, you will be reflecting heat from the wall but it would be an eyesore in the house.