At the University of Utah, few graduate architecture students have built solar-powered timber building that functions as multifunctional getaway for Bluff community members. The resourceful project Cedar Hall is designed to create a simple and flexible assembly space to attract the Bluff community to campus. The building covers 850-square-feet area and made from high-grade cedar planks that are further coated in a marine-grade finish.
About 70-percent of the building is constructed out of salvaged materials that are collected from a deconstructed house in Park City. Even windows and furniture in the building are made from upcycled objects. Plus, solar panels are installed on the rooftop to generate energy on its own without relying on external sources. Water-catchment system to collect rainwater is also integrated in this building.
Exterior is designed in a way that it looks part of the surrounding landscape. On the other hand, interior is open and spacious with minimalist furnishing. Steel barn doors of the storage closet also functions as a magnetized pin-up space. On the west side, two large movable partition walls are present which can be used to form additional writing surfaces.
Besides the windows, the outside views can also be enjoyed from the roof that's accessed via a custom spiral staircase. This staircase is built out of salvaged glulam treads but forms a modern layout, which complements the interior design. Despite lack of resources in Bluff, Utah, the students have managed to build such creative and practical project using reclaimed materials. The project will surely be beneficial for the community members.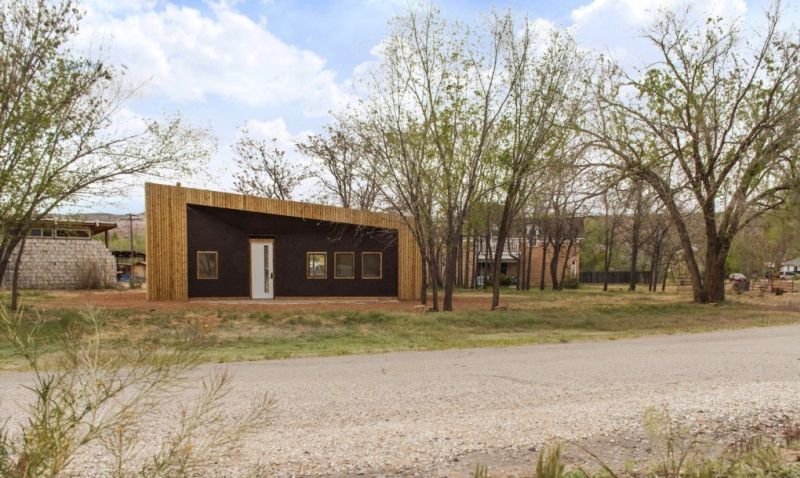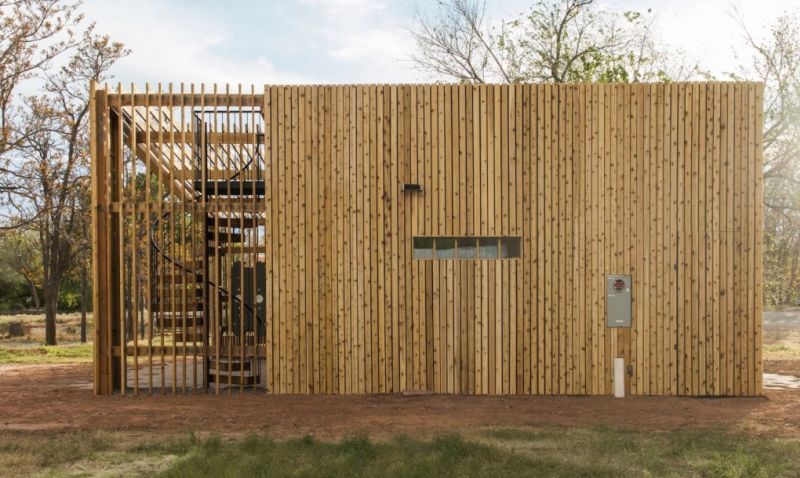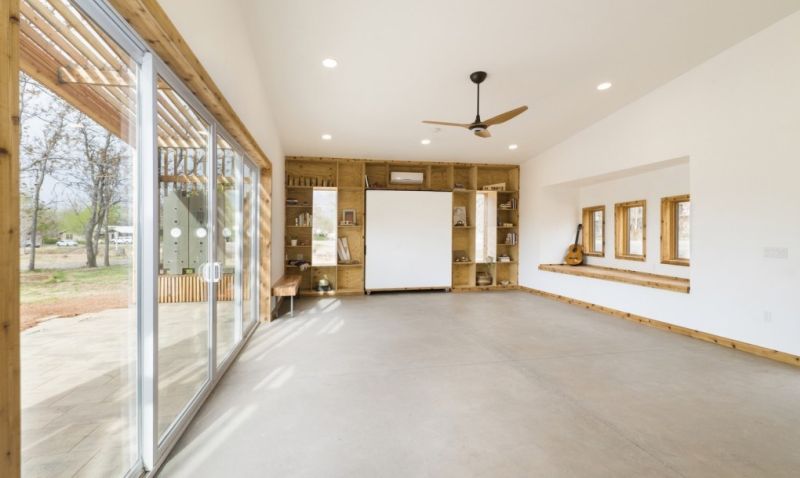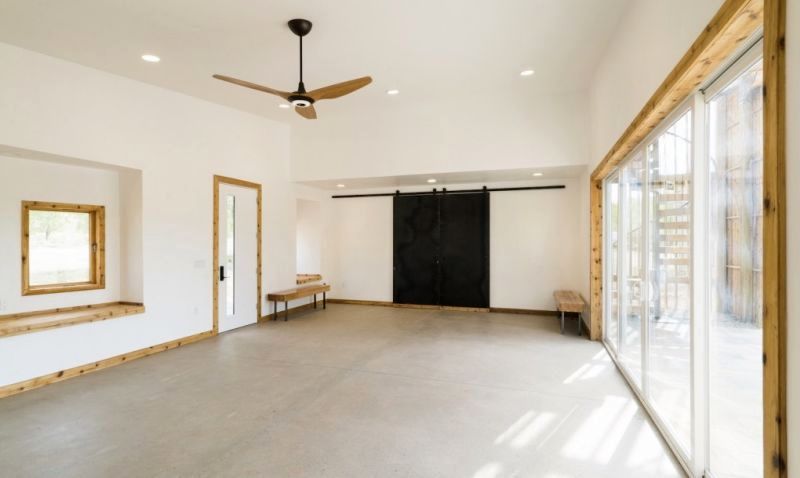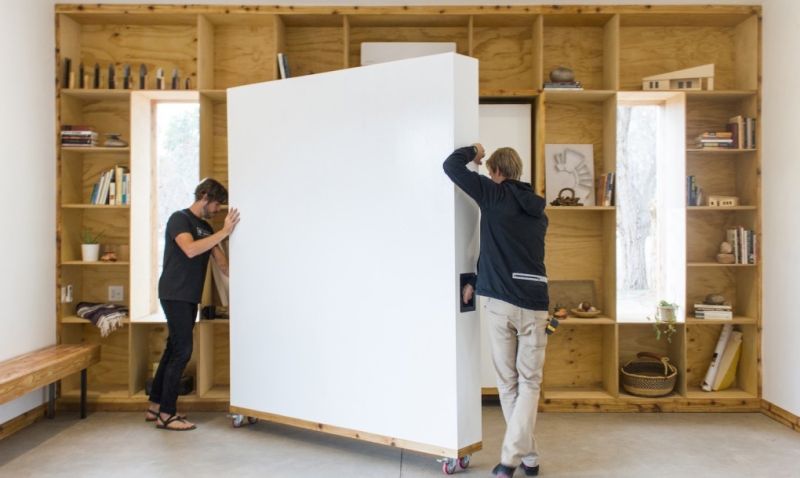 Via: Inhabitat