If you think Domino's is the only fast food service restaurant that comes up with innovative ways of delivering crispy hot pizzas, then you must check out the latest coffee delivering drone by company Uvionix. The company has created nSKY drone that will be delivering fresh cup of latte straight from a cafe into your hands.
Uvionix will be collaborating with all local cafes, as well as restaurants to deliver coffee, sandwiches or any other goods to the customers as soon as possible. The drone can carry nearly 1.2 pounds load and fly up to six-miles away from a given store, but you have to pay $3 for the drone service. Well, that's not a big amount for such convenient service.
nSKY drone can be controlled via a smartphone app. This means one has to place an order and select a specific destination through the mobile app, soon after receiving the order the drone will be activated by the operator/co-pilot for the single delivery. The drone flies off and delivers the desired package that's monitored by a co-pilot. After delivery the drone comes back to the respective restaurant or cafe for quick battery swap for the next delivery. It is perfectly device for lazy people who don't like to go out for a cup of coffee or any other small goods.
This way this amazing quadcopter can manage to deliver your desired products right at your door step. But what if any problem occurs mid-flight? Well, the nSKY is integrated with a safe parachute to deploy in case of any trouble. However, before it goes into service, Uvionix has to manage few things such as securing deals with vendors, FCC approval for urban drone delivery and test its mid-air controls. If all goes well and according to the company's plans, then may be Starbucks would be the first company to jump on the idea for coffee delivery by drones.
For now, check out the video to see nSKY drone in action.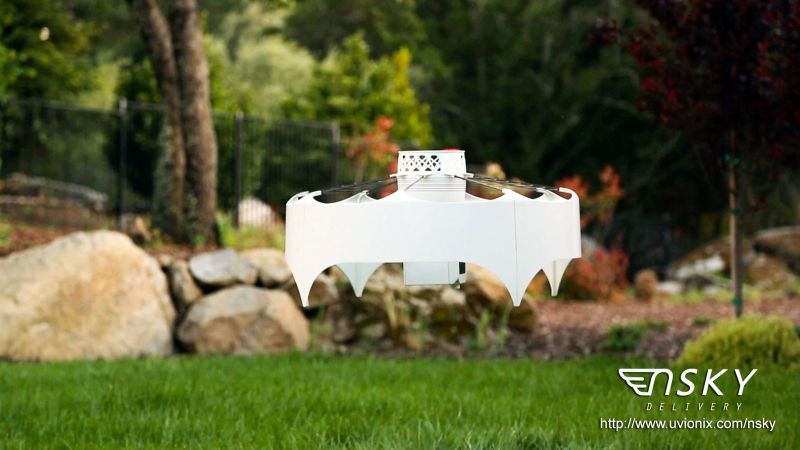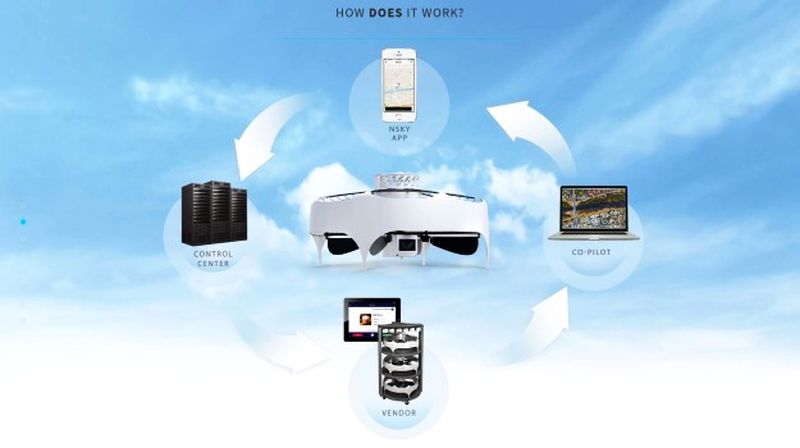 Via: PRNewswire