Privacy-encouraging furniture is gaining popularity, as it provides complete isolation to the user in any kind of room. V1 lounge chair by Ukrainian design bureau ODESD2 is one such piece of furniture that's designed to offer peaceful atmosphere to the user.
The seating area of the chair is supported by four wooden legs. It is designed to accommodate a single person with ease. What makes it stand out is the huge backrest that forms wall-like partition on three sides. This lounge chair with extended backrest forms an isolated space, allowing you to work anywhere without any disturbance or distraction.
The exterior of the chair is made from durable and lightweight aluminum frame. On the other hand, the interior seating area consists of non-woven fabric that can absorb maximum surrounding sound. This way the chair's internal section allows you to focus on your thoughts while working on a laptop or reading your favorite book.
It is a perfect piece of furniture for people who need their own space from time to time. For extra comfort, large soft cushions are added. Each cushion consists of chenille with flock substrate and hollofayber is used as a filling. Plus, the chair has enough space for both single and joint rest.
This amazing privacy-encouraging lounge chair can be yours for €995 (approx. US $1,139). It will be a perfect addition to any contemporary home or office.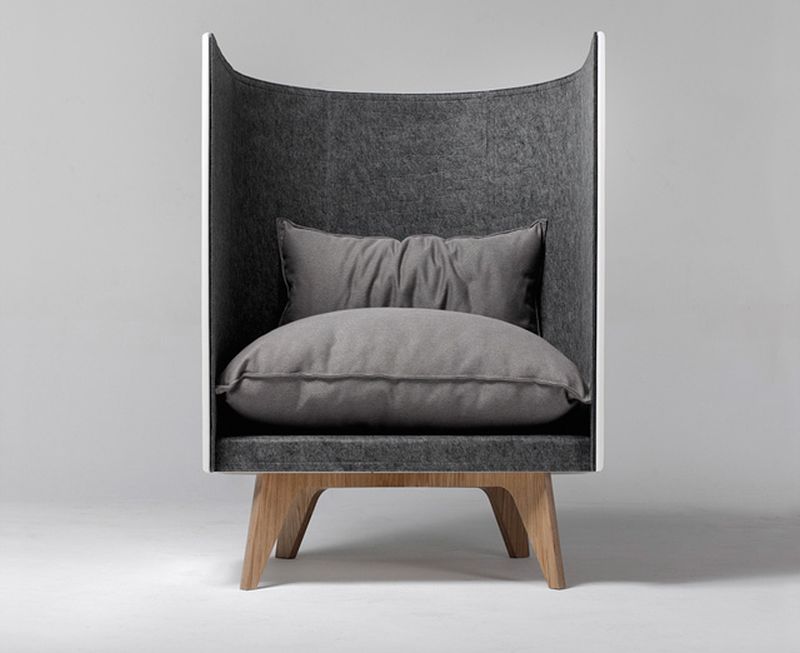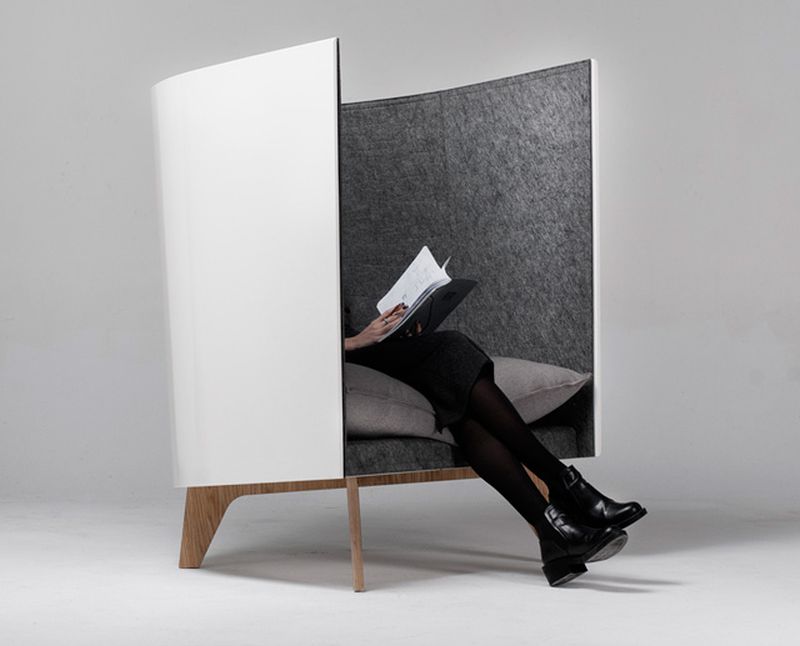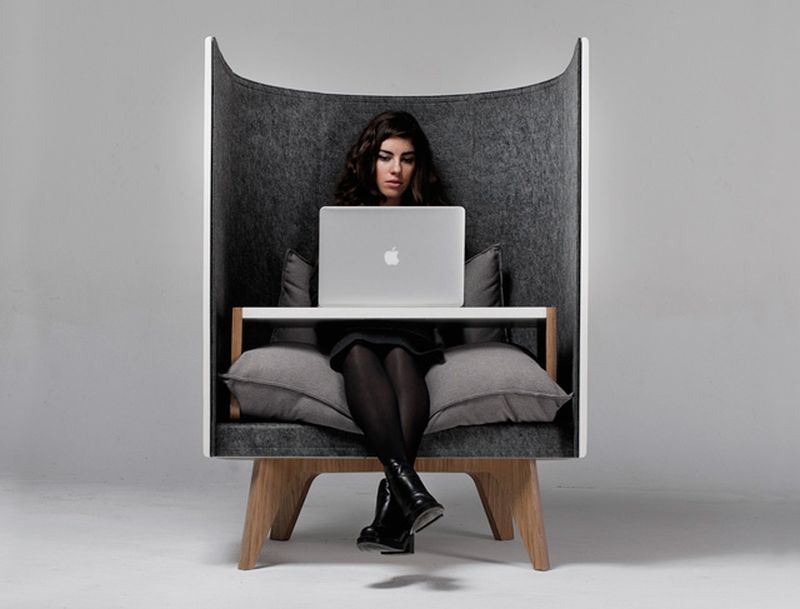 Via: Roomie