According to a United Nations report, Fossil fuels comprise 80-percent of current global primary energy demand, and it is the source of approximately two-thirds of global CO2 emissions. Emissions come from both energy use and production process so it is needful to minimize them both for a sustainable future.
Despite all the news about green and environmentally friendly products that we read, there is no proper technique to create a product without using fossil fuels. Manufacturing companies have to use fossil energy in some way or the other.
In an attempt to create a foundation for fossil-free manufacturing, Swedish multinational power company Vattenfall commissioned DDB Unlimited, FROLIC studio and Fiction Factory to design and create a crib without using fossil fuels at any stage of production or transportation.
The team has successfully created a fossil-free crib that looks like a standard one but is unique in terms of its production process. It is made of wood sourced from an affected tree, cut down using an electric chainsaw. The wooden parts are attached using natural glue and the ancient wood joinery techniques.
Alpaca wool is used for blanket while sheep's wool for filling the mattress. Bedding is also made from local flax hand-woven into linen using a loom. The white finishing of the crib was achieved using potato starch, chalk, and linseed oil-based paint.
The steel used i10 the crib's logo came from a lab that runs on hydrogen to produce steel. Interestingly, all the required materials were transported on an electric vehicle or sailboats.
Also Read: Noir Vif Creates Argo Crib to Protect Babies from Harmful Electromagnetic Radiation
Fossil-free production is becoming increasingly important in wake of climate change and this project paves the way for making this production style scalable and affordable in the future.
The project was challenging and it took the team months to locate the right materials. A single crib is completed for a huge $28,885.
Vattenfall is showcasing this fossil-free crib at Huishoudbeurs lifestyle event for women in Netherlands, from 22 February through 1 March 2020.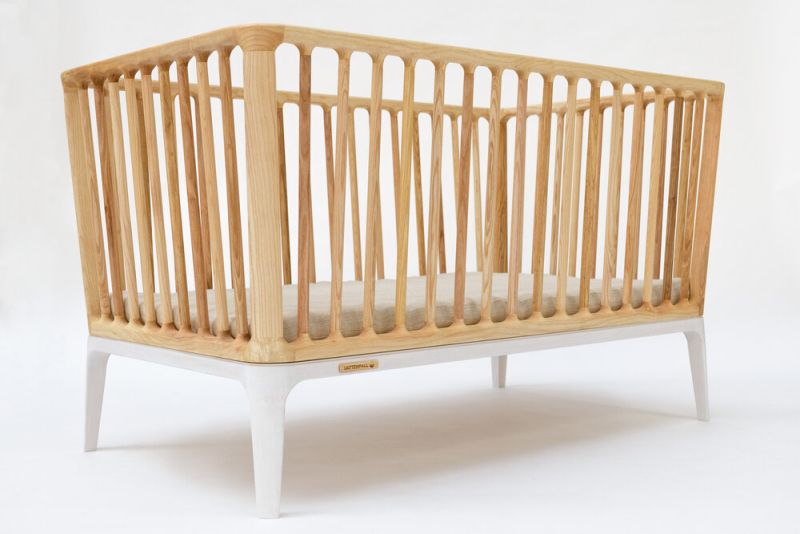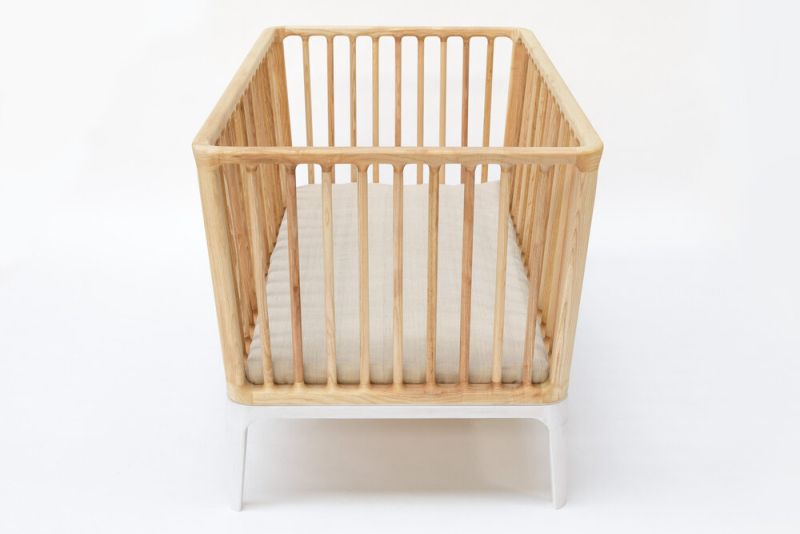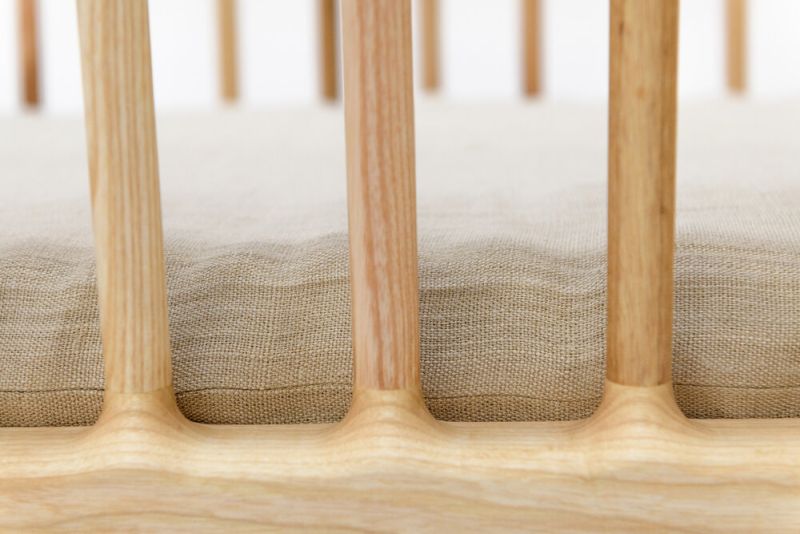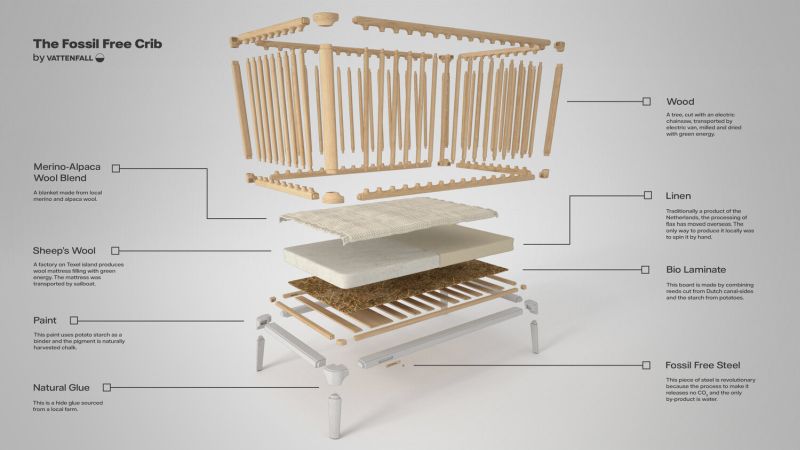 Via: FastCompany