Do you often feel guilty after eating your favorite chocolate cake? Forget worrying about calories, and try these gorgeous-looking cakes that are made from healthy layers of vegetables. Vegedeco Salad Cafe in Japan is all set to open on April 5 and serve these colorful salad cakes.
The cakes include vegetables, including roots and peels, for maximum health benefits. So, people can consume as many cake slices without stressing about high-calories. Japanese food stylist Mitsuki Moriyasu has started the innovative Vegiedeco Salad (Vegetable Decoration Salad) concept in 2015. This unique concept is all about taking vegetables out of boring salad bowls and turn them into colorful cake designs that are appeal to look at and fun to eat.
These healthy and nutritious cakes were earlier present on the menu at Bistro La Porte Marseille restaurant in Nagoya. Now due to great customer response, these fresh vegetable cakes will be served again on the new cafe next month.
Although the salad cakes resemble realistic cakes, but no gluten or high-calorie products are used for preparation. Moreover, flavors and colors used in preparation of these cakes include sponge base that's made with natural ingredients like soybean flour. Plus, very little to no sugar is used.
You can taste a slice of vegetable cake for 735 yen (approx. US $6.50), which is embellished in 'koji'- Japanese fermented food item having several health and beauty benefits. Besides that, set meals including Vegie Drop Tea along with a slice of cake are also served. The menu at the cafe will change seasonally, and as per the preferences of health-conscious food lovers. It will be a favorite food-destination for those, who love cakes but don't want to put on weight.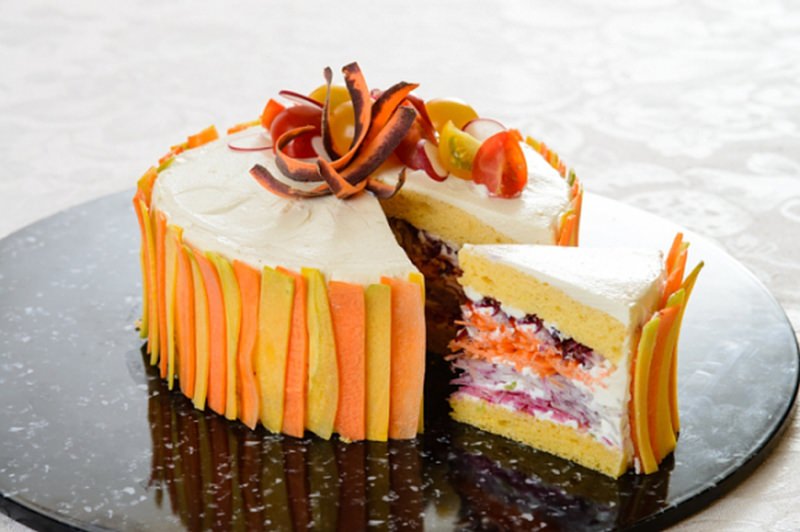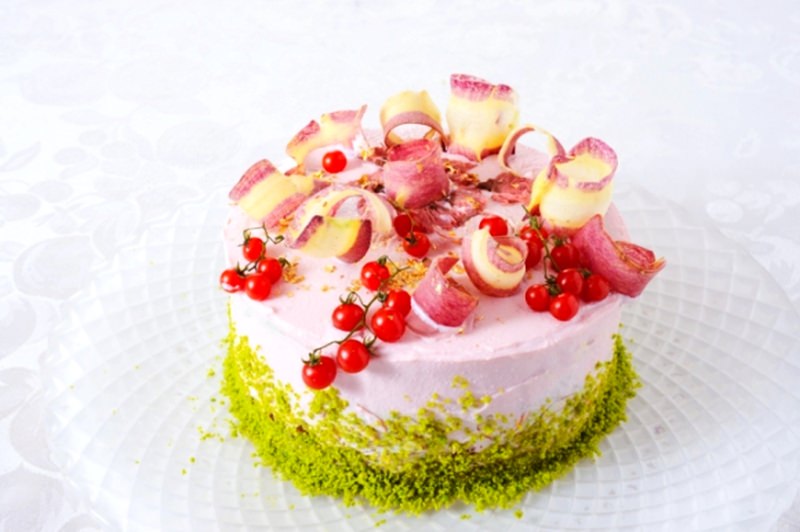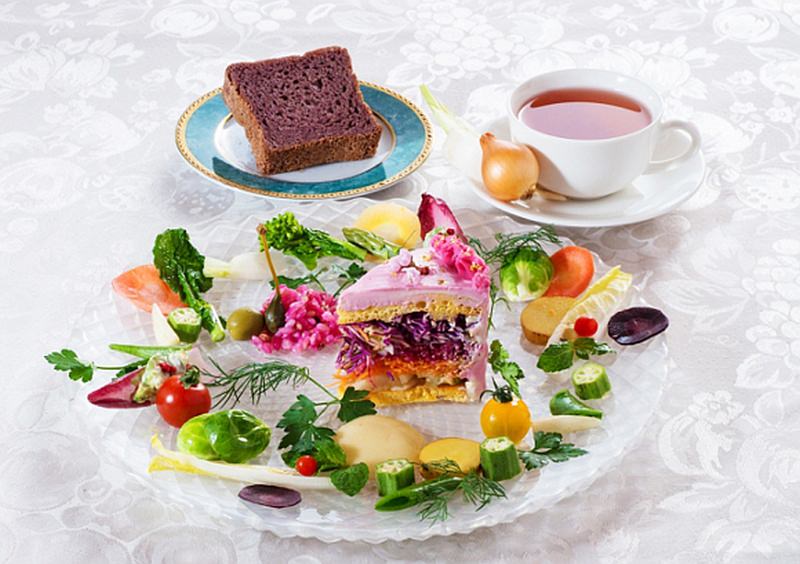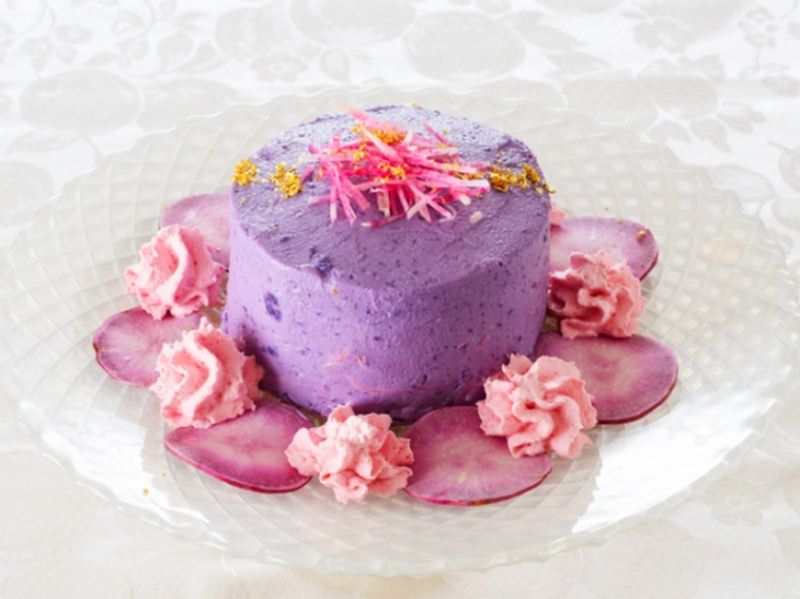 Via: RocketNews24