UK-based advanced engineering materials group Versarien has recently announced the launch of its "Lunar" lifestyle pods. These pods are made from graphene-enhanced cement, Cementene developed by the firm itself. Designed with sustainability and versatility at the core, the 3D printed pods can be used as an office, studio, gym, or leisure room.
Versarien notes, Graphene is an innovative material that promises to significantly enhance the properties of concrete, which is one of the biggest contributors to CO2 emissions. Several companies are investigating the potential of graphene in cementitious composites in order to reduce carbon footprints or make constructions smarter.
Neill Ricketts, CEO of Versarien said, "This launch represents the first application of a technology that has the potential to change the way the world views construction. Lunar doesn't just provide convenience for homeowners but can also be used for on-site fast construction in commercial and emergency relief situations. Versarien is driving this innovation and we look forward to seeing the impact this technology can have in the world around us."
The use of Graphene in 3D printing architecture reduces the amount of material needed, resulting in lesser carbon emissions. In the testing phase, it was observed that graphene-enhanced cement also improves compression strength, split tensile strength, flexural strength, water permeability, and corrosion resistance.
Versarien Lunar has been printed with Cementene at the Company's production facilities in Longhope, Gloucestershire. Its wall design shows the level of detail, flexibility, and precision that can be achieved with 3D concrete printing.
Versarien says the same technology can be used for flood defense, humanitarian shelters, and much larger structures using its modular build designs. The company explains "Graphene is a relatively young material with enormous potential in a number of applications".
Today follows the launch of the first 3d printed building from @versarien https://t.co/SxXSYMHk37

The same technology can be used for flood defence, humanitiarian shelters, and much larger structures using its modular build designs.
Please feel free to ask questions pic.twitter.com/7xMGWdljha

— Versarien® plc (@versarien) March 9, 2022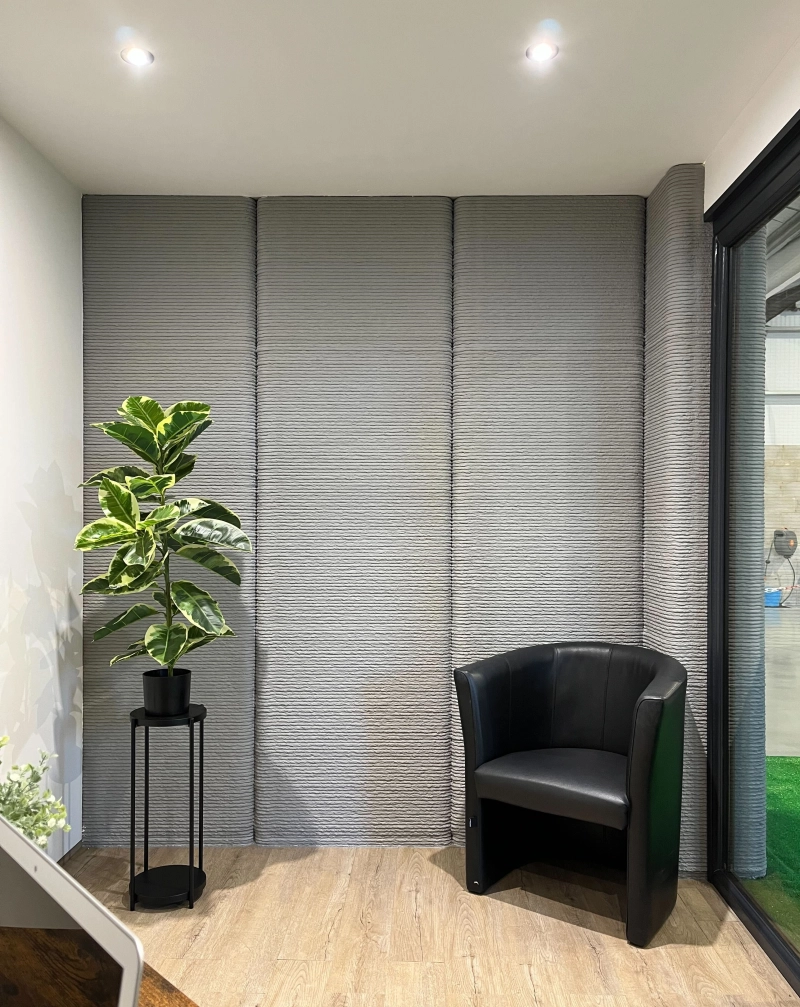 Via: Graphene