VGnewtrend or VG, Treviso-based interior design and decoration company, has created a set of tables that elegantly blends two different materials, i.e. glass and wood. The set of stunning tables includes Venezia: wooden and glass table, and Portofino: wooden table olive. Both are designed in honor of the city Venice and its 'Briccole' (oak poles that for thousand years have guided boats along the navigable parts of the lagoon).
Table Venezia is made of tempered glass and laminated between two layers of the floor thin section of oak dolphin. Together glass and wood design depicts transparency of the water and natural wood tempered within the layers of water. On the other hand, Portofino table is made of two thick sheets of glass (10 x 10 mm) that further house thin section of olive wood. This table also consists of coupled tempered glass, and between the two glass layers a fine wooden slab has been embedded.
Both the table designs elegantly fuse two different items together to form true conversational pieces. Due to the thick glass casing around the outside, it looks as if the wood is suspended in mid-air. If you're looking for a distinct furniture piece for your house without going overboard, then these chic tables are perfect for your living area.
The entire series boasts charming aesthetic due to the smooth finishing on both glass and wood. For more information and price-on-request, you may contact the company's official website.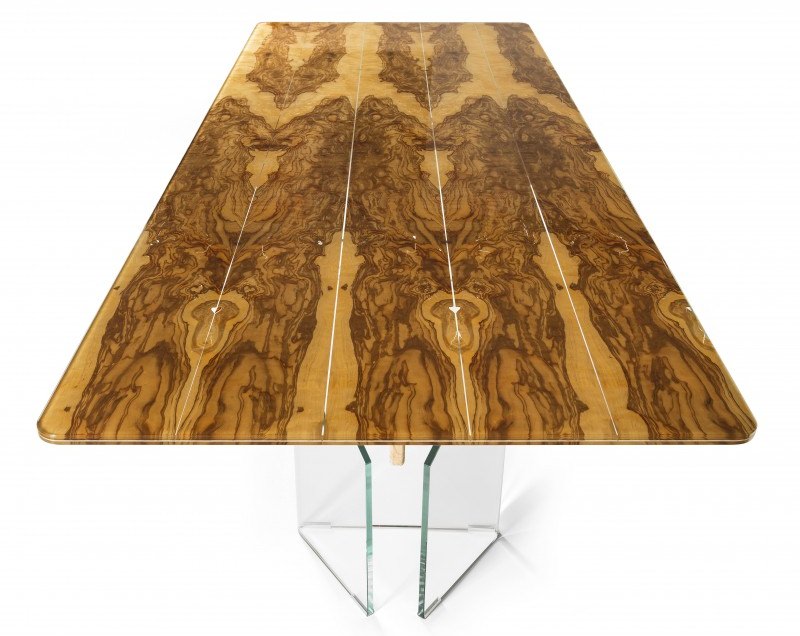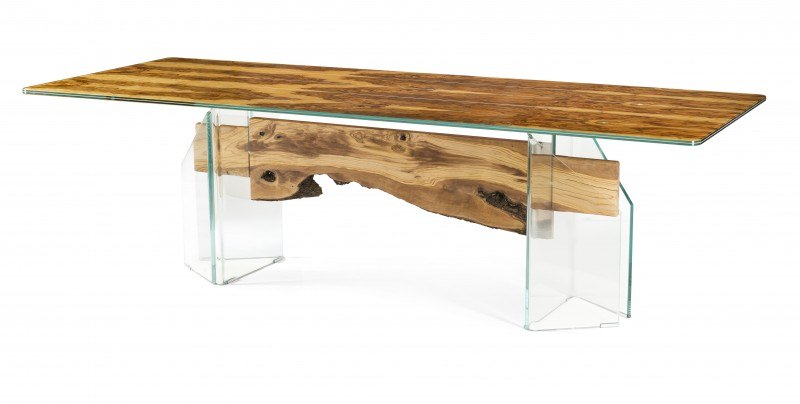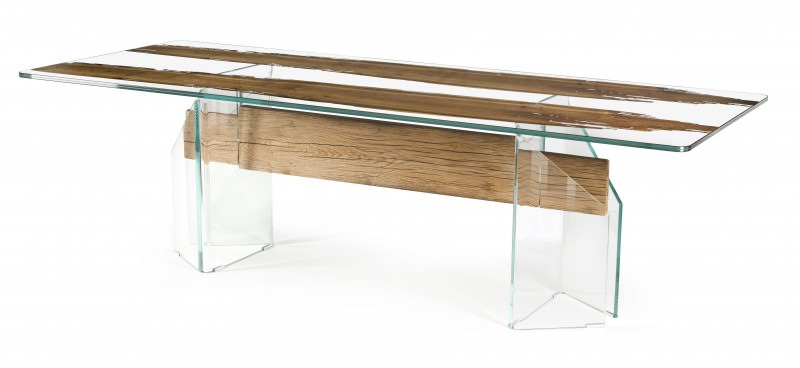 Via: Desainer