Seeking perfect furniture for the bold and youthful interior of your house? Then you're on the right page. We're going to acquaint you with bright colored Slashed Sofa and Ottoman by London-based industrial designer Charlotte Kingsnorth. Both these contemporary furniture pieces look as though there were sliced open with a knife, revealing internal bright yellow layer.
The sofa consists of a stainless steel structure supporting the entire seating unit, whilst locking its two ends to the base. For extra comfort, the cylindrical sofa is aligned with foam upholstered in a gray material. A massive cut in the middle of this sofa adds a fun element to the simple couch's design. The sofa comes with a matching ottoman that slashes through the middle.
This cushioned ottoman boldly shows-off the gaps in upholstery as a clever storage for magazines. Both slashed sofa and ottoman boasts fun eruption, like a wound that will complement any vivacious interior.
If you want to add lively aesthetics into your living area, this is surely the furniture for you. That's because the furniture not only acts as a playful home decor unit, but it's very comfortable and practical too.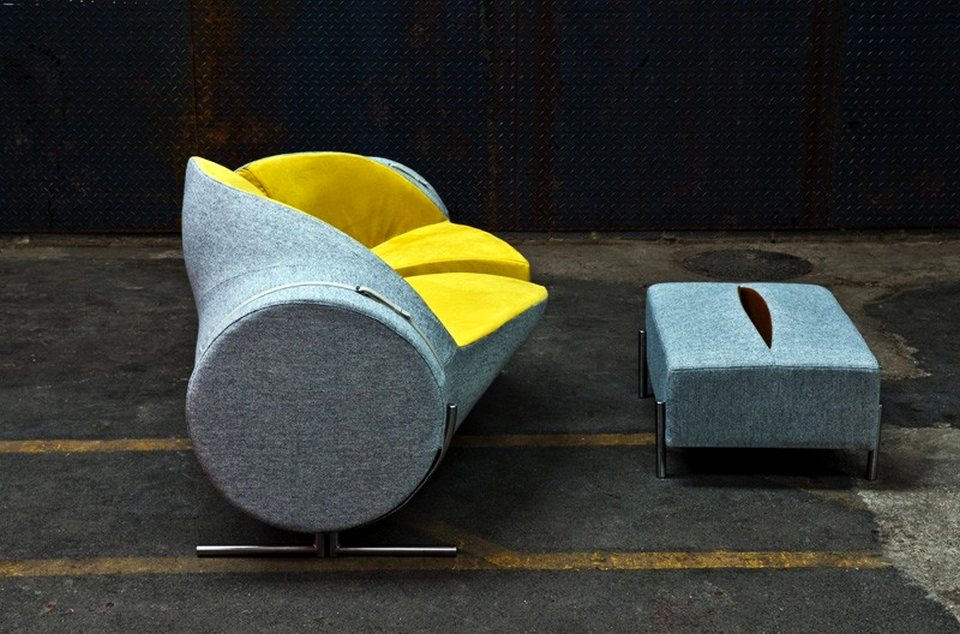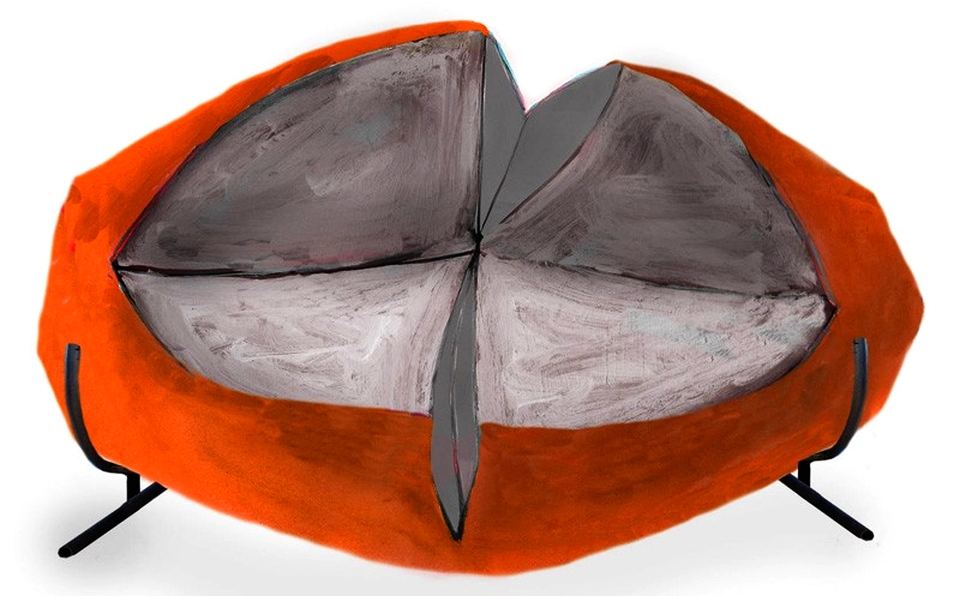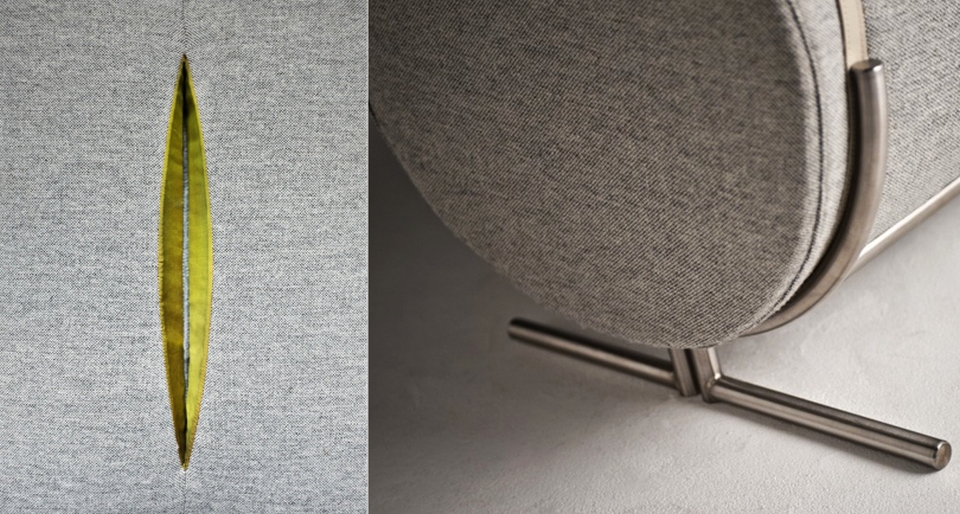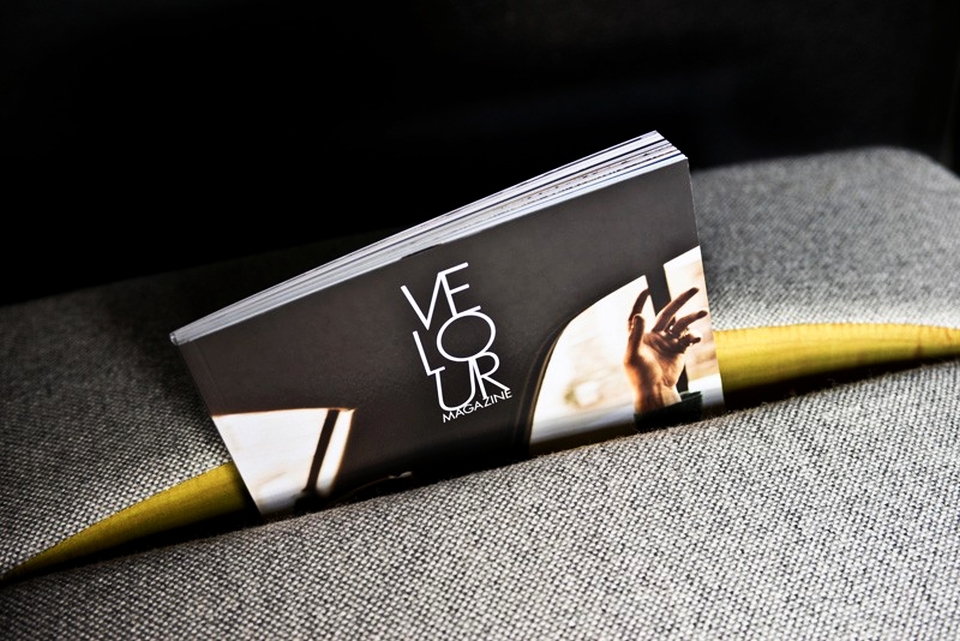 Via: Hypebeast