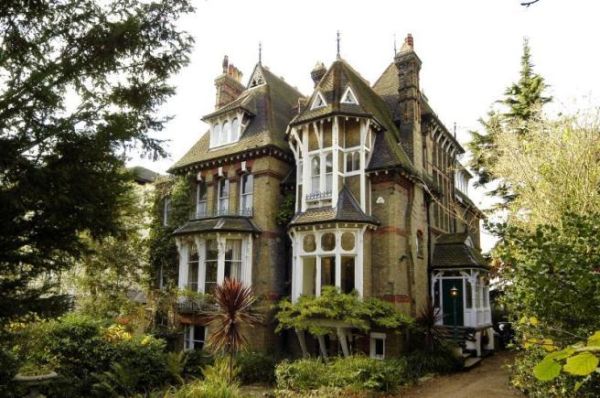 For all the millionaires waiting to invest, an 8-bedroom Victorian mansion in London can be a good bet. The mansion offers stunning view over London, making for a perfect place to admire the city. Built on approximately 7,000 sq ft area on Church Road, the magnificent Victorian Grade II villa (i.e. a structure of architectural or historic interest) is one of its type family-home with self-contained accommodation, lavish garden, detachable lodge, double garage and off-street parking. The Victorian house is for sale at £3,250,000 (approx. USD 5,345,600)
As you walk into the mansion, you are welcomed by an array of mesmerizing architraves, high ceilings and ogival arch (defining character of Gothic architecture). Through the hallway you can get to the kitchen and dining room overlooking the garden through the bay windows, or to the drawing room and family room with elegant fireplaces. On the first floor, the villa has four double bedrooms and a family bathroom; it includes a master bedroom with attached bathroom. On the second floor there are another four bedrooms with two family bathrooms.
A large area of the mansion's attic has been transformed into a space station for kids, while the lower garden floor houses a games room with billiards and foosball tables. At the rear of the house is a 254 ft garden, with a driveway leading to the garages and parking area. There is an out lodge on the mansion premises, which comprises of a reception room with fireplace and another room on its first floor.
Thanks Helen Clark