Hanoi-based architectural studio 1+2>3 has recently completed eco-friendly Cam Thanh Community House in Vietnam. The earthy community center boasts bamboo-framed roofs covered completely with coconut leaves. These bamboo roofs are pitched inwards to direct rainwater directly towards planted courtyards.
Thick wooden columns and bunch of bamboo canes support these slanting coconut-thatched roofs to irrigate center's garden and sheltered lawns. Besides irrigation, the recycled water is also used for cleansing in washrooms, thus provides environmentally-friendly solution to reuse harvested rainwater without depending on any external source. Vietnam Community House consists of a cluster of buildings for meetings, exhibitions and events.
Apart from communication halls, the center also has a library and a cafeteria of visitors. Located in Cam Thanh, tiny village near South China Sea surrounded by mangrove and coconut forests along with crisscrossing waterways, the community center is expected to attract both domestic and foreign tourists due to its picturesque landscape. Overall, it's a great way for the tiny village to promote tourism in a sustainable way.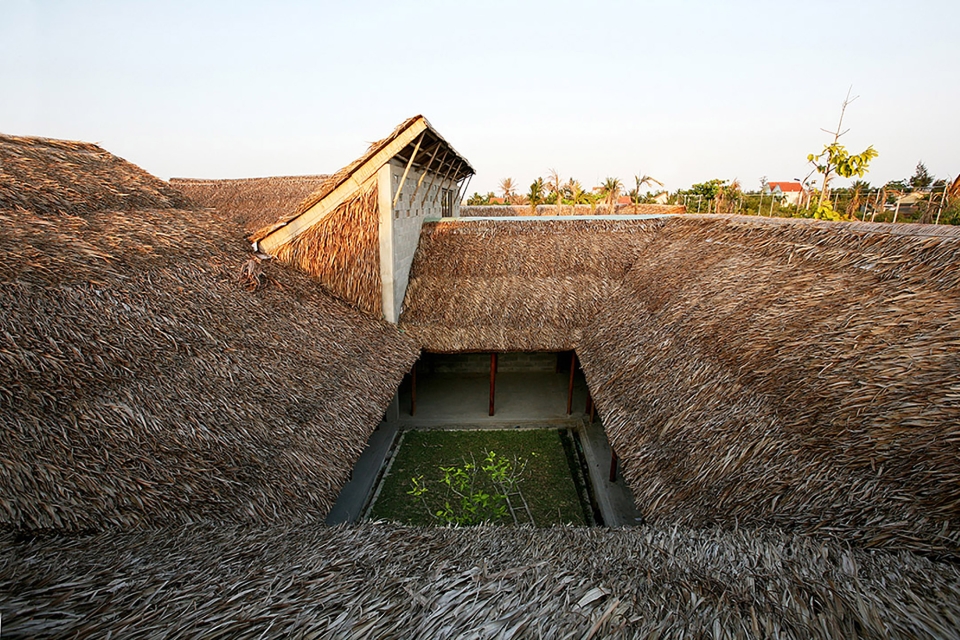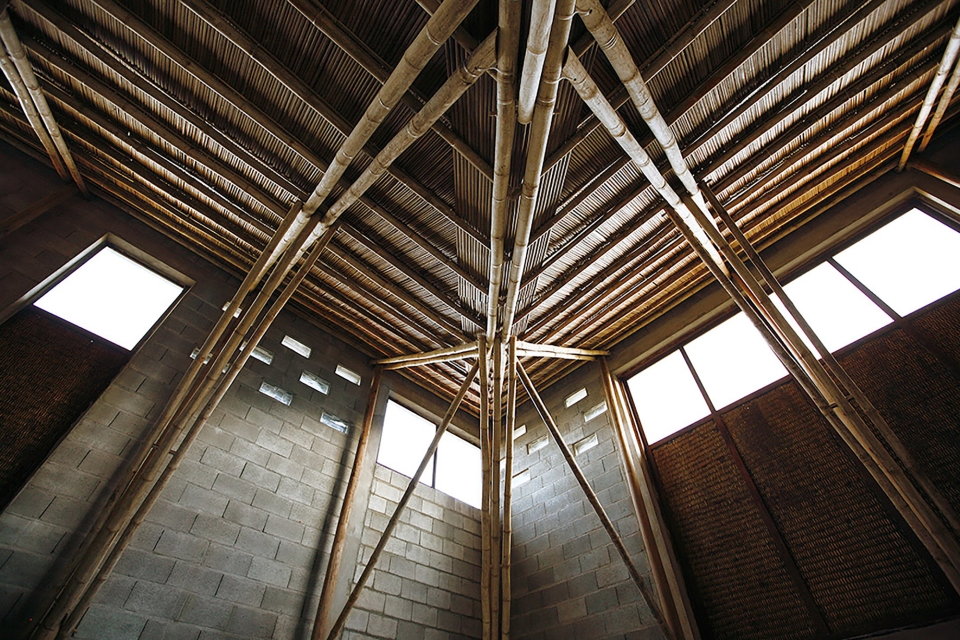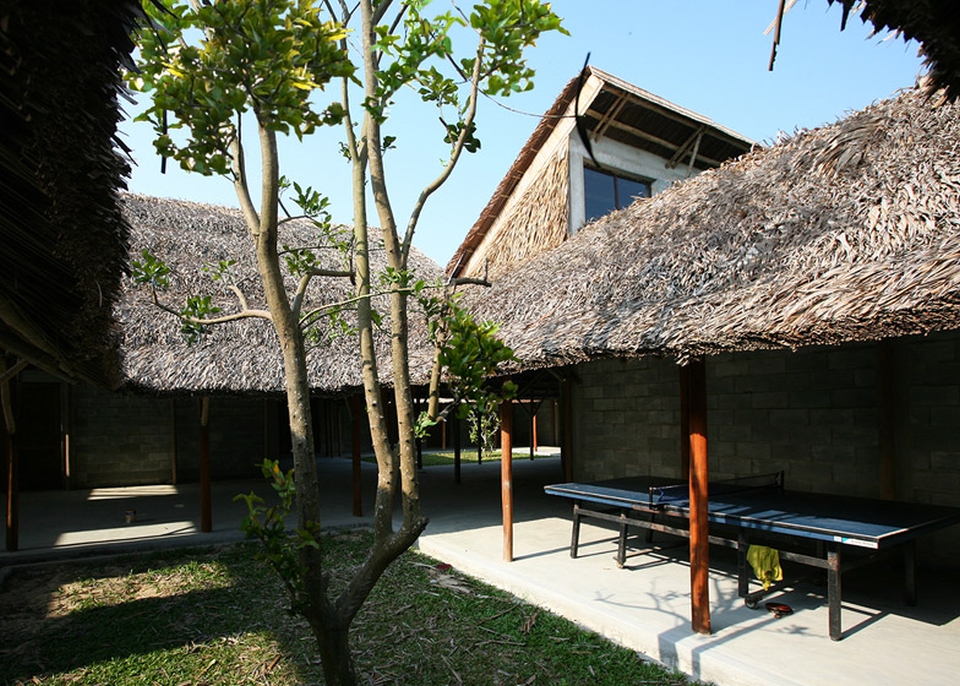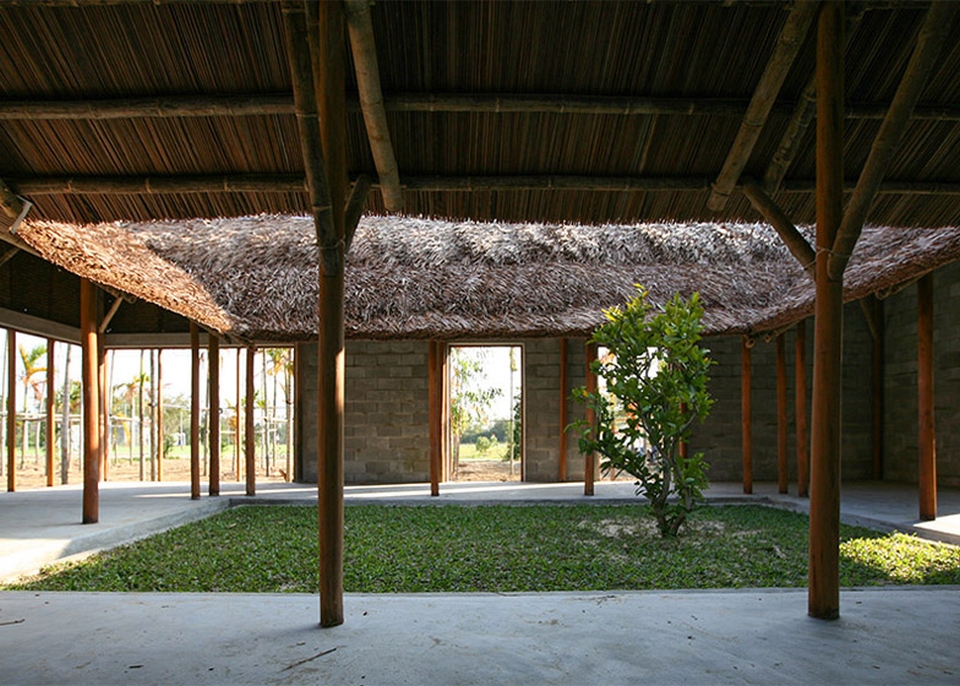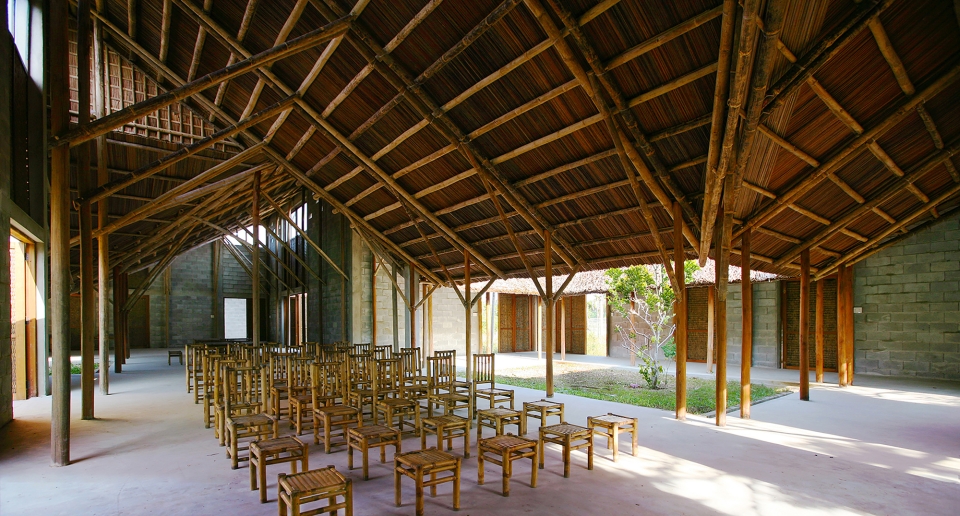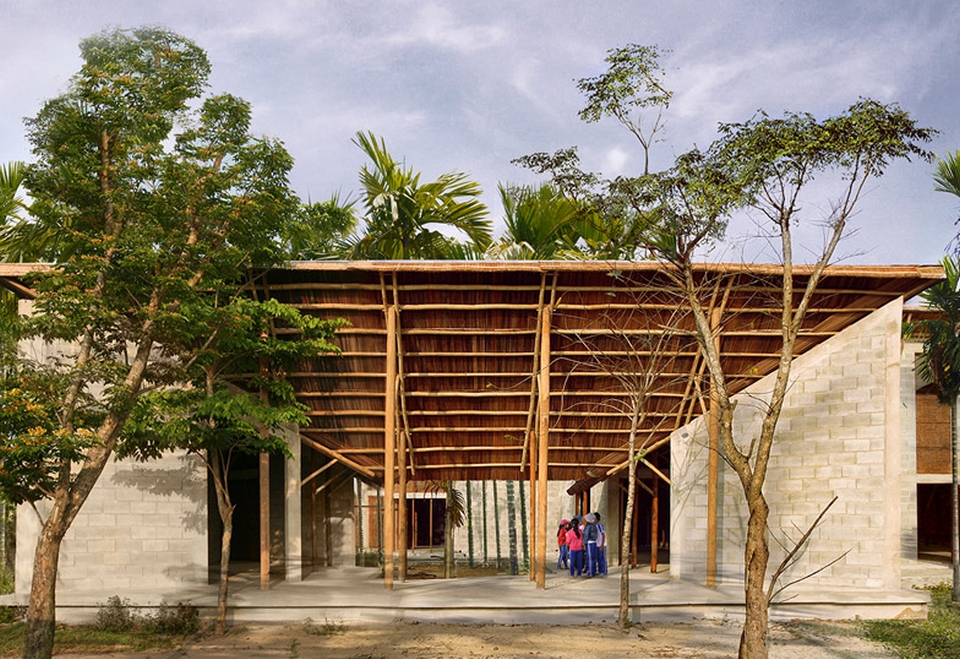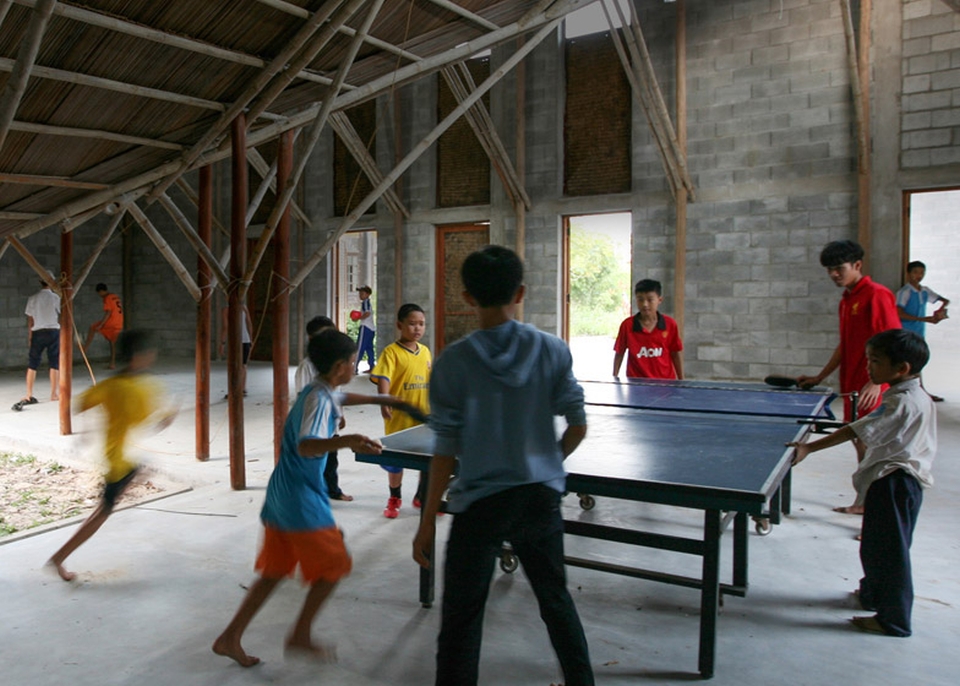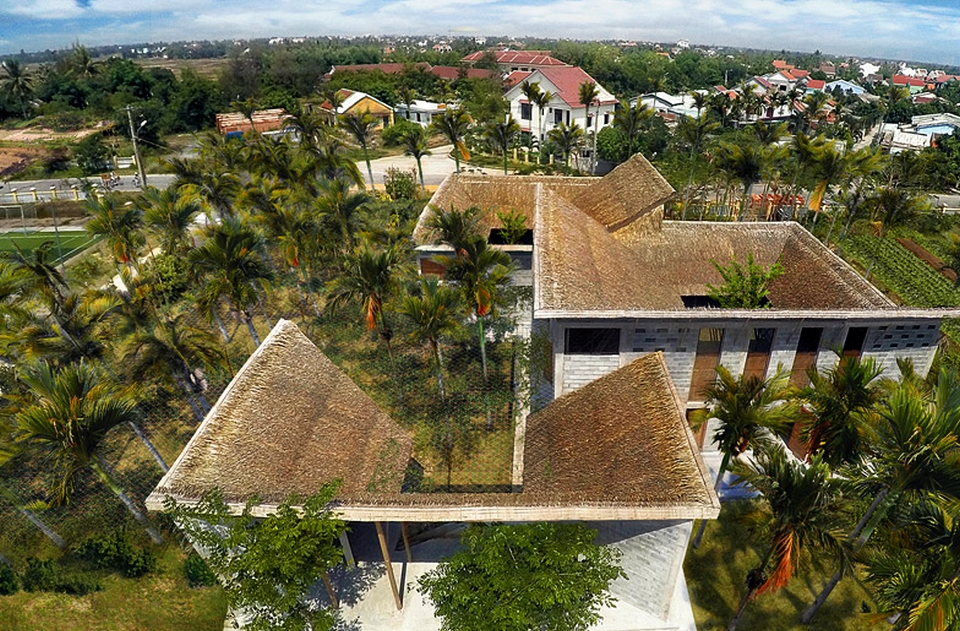 Credit: Dezeen